Can I transfer files from my old PC to a new PC without using USB?
"Does anyone know how to transfer files and data from one PC to another PC without using an external storage device such as USB?
I bought a new computer last week, and everything works so great on the new machine.
I have some useful files saved on my old computer, and I'm thinking to transfer them from the old PC to the new PC so that I can use those files on both two computers.
I have more than 6GB of files and useful data on the current computer, and I don't have a USB drive to copy and transfer those files to the computer. If I can move all essential files and data to the new PC at one time without using USB or other external storage device, things will be perfect."
To transfer or migrate useful files and data to a new computer has become a regular need when people are planning to change their computers. To avoid false or improper operations that may cause data loss issue for file transfer between two PCs, here, we'd like to recommend you try professional PC transfer software - EaseUS Todo PCTrans provided here below for help.
Apply the Best PC Transfer Software for Help
EaseUS Todo PCTrans allows you to transfer files from old PC to new PC, transfer installed applications to another drive within one computer and you can also apply it to transfer your files to a new PC without using USB on Windows 10, 8 or 7.
You may download and install this software on both of your computers and apply it to start transferring your files now:
Tutorial: Transfer Files from PC to PC without Using USB
 Notice:

Please do remember to activate this software on your computer so to transfer unlimited files and data to your new PC.
Step 1. Open EaseUS Todo PCTrans on both of your computers. Choose "PC to PC" to go to the next step.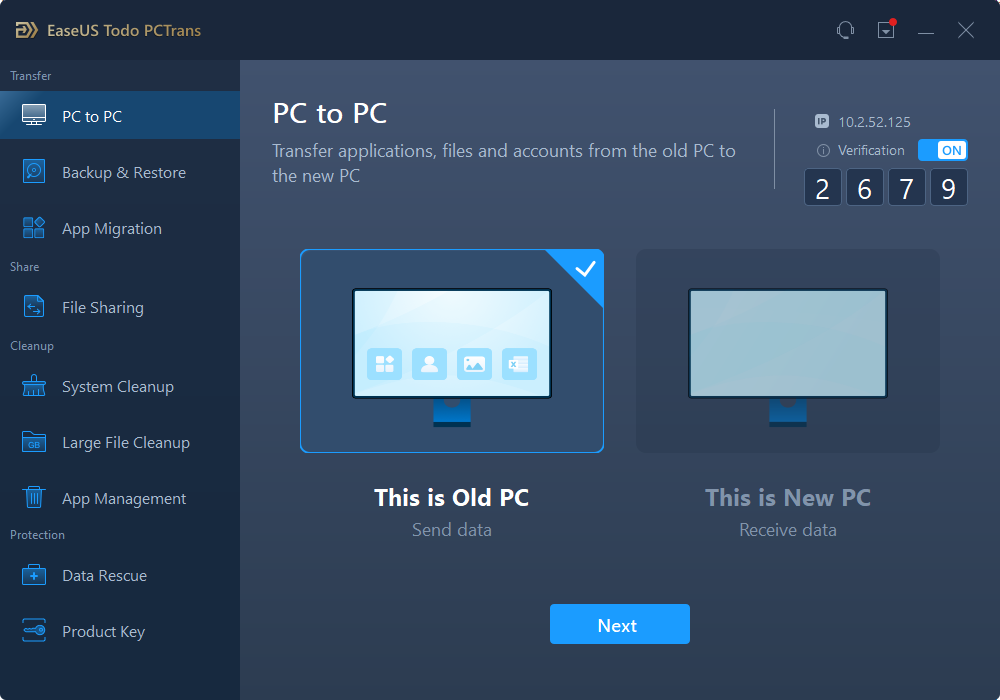 Step 2. Connect two PCs via the network by following the simple interface guides. Besides, make sure you have chosen the right transfer direction.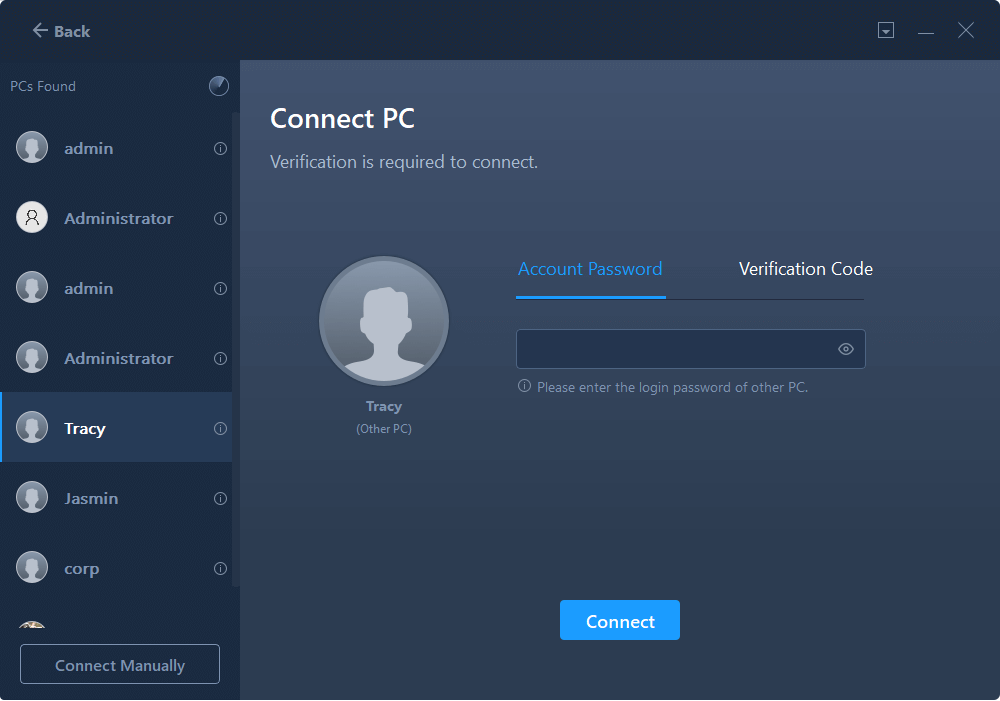 Step 3. Then, choose "Files" and click "Edit" to select files to transfer.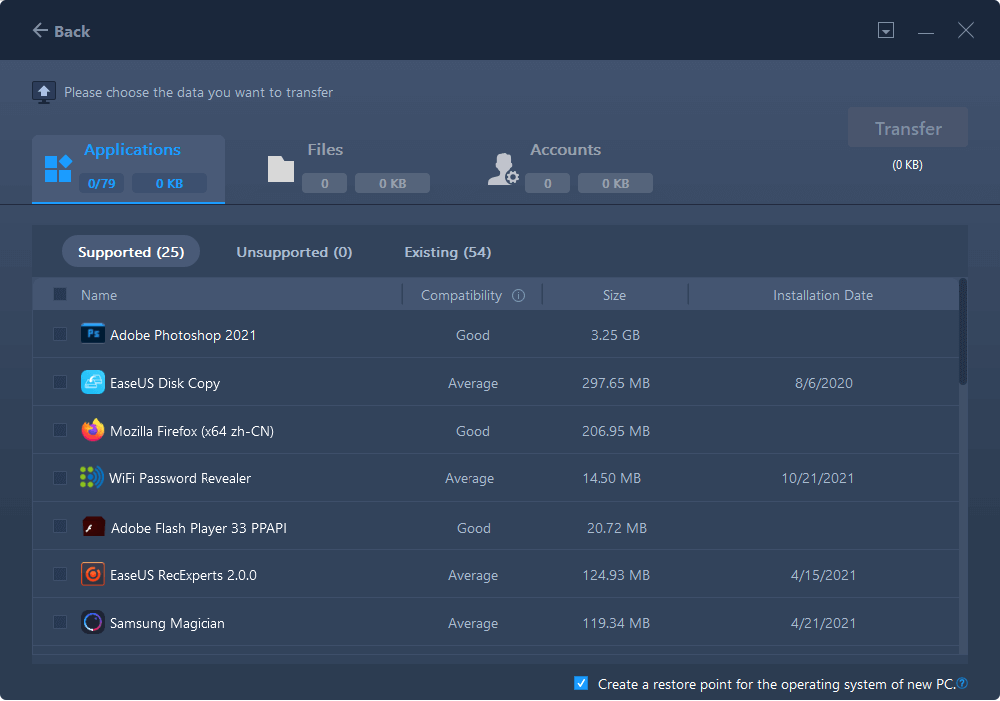 Step 4. Select the specific files as you want. What's more, you can click the Edit icon to customize the storage path for transferred data.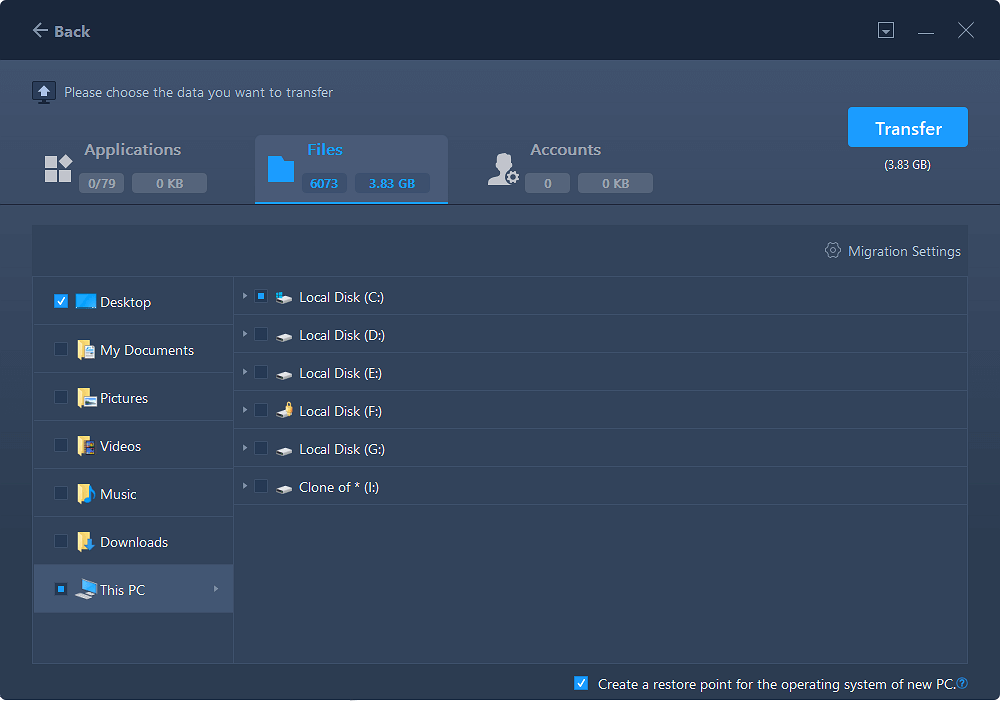 Step 5. Now, click "Finish" and "Transfer" to begin to transfer files from PC to PC. The size of the file determines the transfer time. Wait patiently.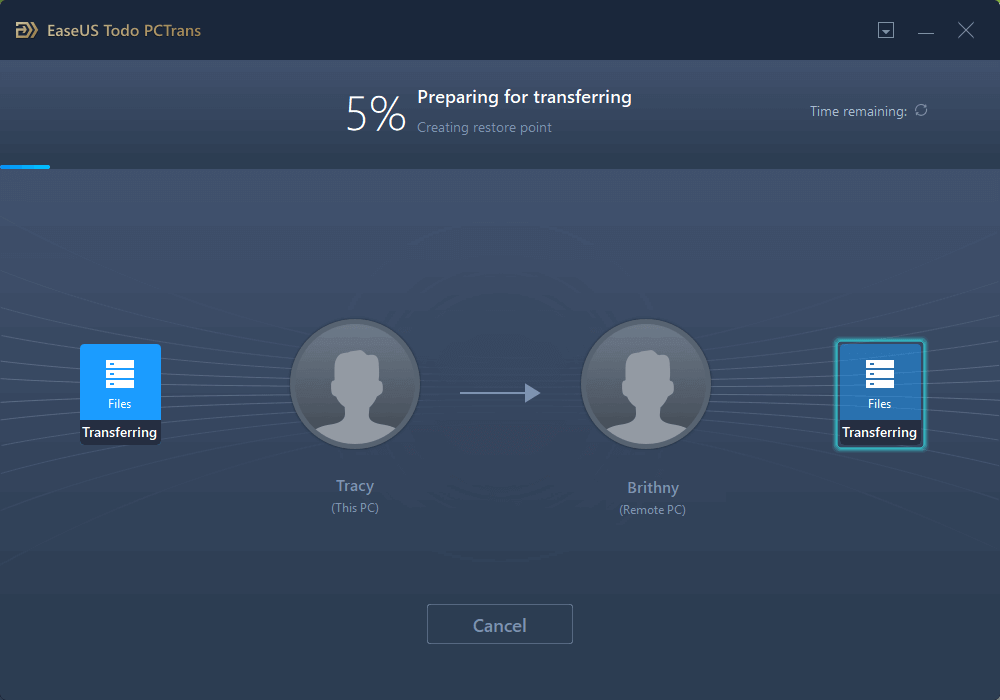 All you need is to wait for the process complete and then you'll be able to use those files on your new computer again.