Transfer Files from PC to PC with Ethernet Cable on Windows 10 (Step-by-Step Guide)
Why Do You Want to Transfer Files from PC to PC Using Ethernet
You can transfer files from PC to PC in various ways such as through a USB flash drive, external hard drive, cloud storage service, email, WiFi, or an Ethernet cable. You can use Ethernet cable or LAN cable to migrate files between two computers:
When you don't have access to a wireless network.
When you want to transfer large files faster than using a USB or WiFi.
When you don't use OneDrive, Dropbox, Google Drive, etc.
Using an Ethernet cable is one of the fastest methods to transfer files from PC to PC without a network. The following is the step-by-step guide to transfer files from PC to PC using Ethernet cable or LAN cable.
Besides, we also show you a workaround to transfer files, programs, user account, and settings with an easy PC data transfer tool if you find that using Ethernet does not meet your needs.
Step-by-Step Guide to Transfer Files from PC to PC Using Ethernet Cable
Learn from the tutorials below to establish a connection between two PCs using an Ethernet cable to transfer files.
Things you need:
Two Windows PCs
An Ethernet cable, CAT 5/6 works well
Step 1. Connect two PCs to the same network.
1. Connect both PCs with an Ethernet cable or a LAN cable. Both of them use the same port and do the same thing.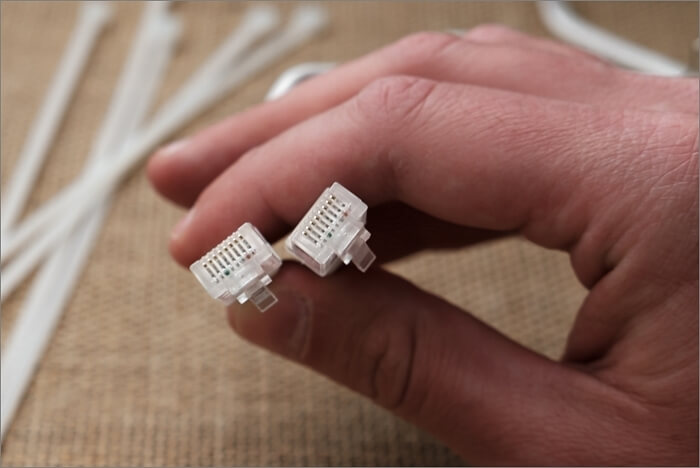 2. Right-click the Start button and choose "Control Panel > Network and Sharing Center". You will see the active network or Ethernet.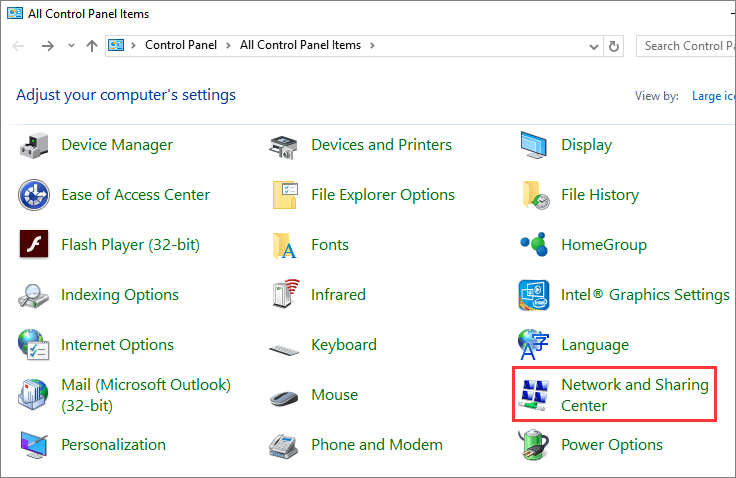 3. Click "Ethernet > Properties > Internet Protocol Version 4 (TCP/IPv4) > Properties".
4. Select "Use the following IP address" and type the IP address and subnet mask as shown in the screenshot below. The IP you enter can be different from the example, as long as they are in the same range.
Put the following value on 1st PC
Ip Address 192.168.1.2
Subnet mask 225.225.225.0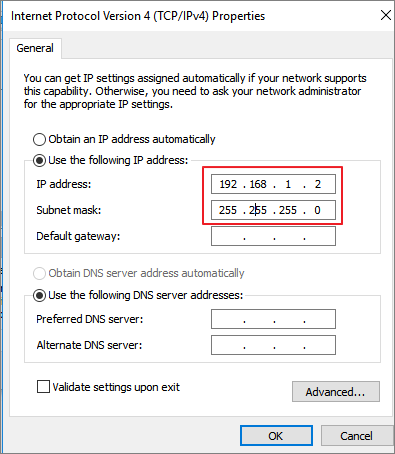 Put the following value on the 2nd PC
Ip Address 192.168.1.3
Subnet mask 225.225.225.0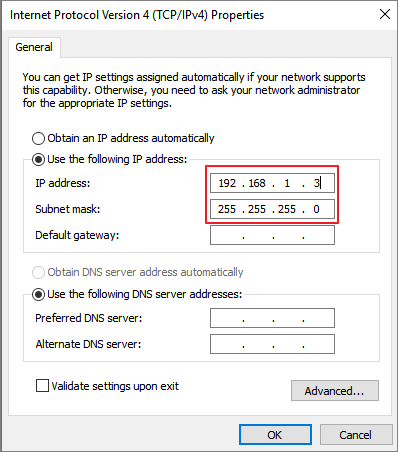 5. After assigning the IP addresses successfully, you will see the two computer names in the Networks settings.
Step 2. Turn on the sharing option on both PCs. 
1. Go to "Control Panel > Network and Internet > Network and Sharing Center > Change advanced sharing settings".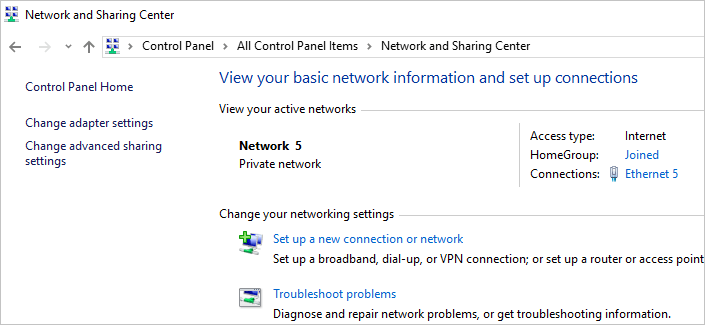 2. Choose these options and click "Save changes".
Turn on network discovery
Turn on file and printer sharing
Turn on sharing so anyone with network access can read and write files in the Public folders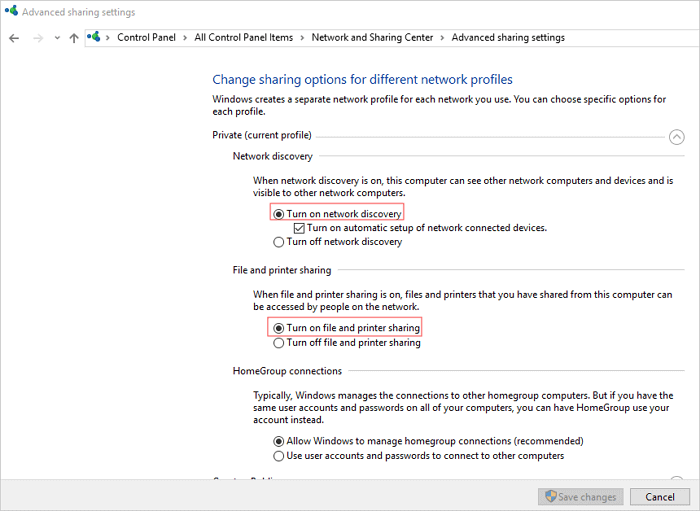 3. Click "Turn off password protected sharing". In this way, you don't need to type in your password each time when you are trying to access it from another computer. But you need to turn on password protection when the file transfer finishes.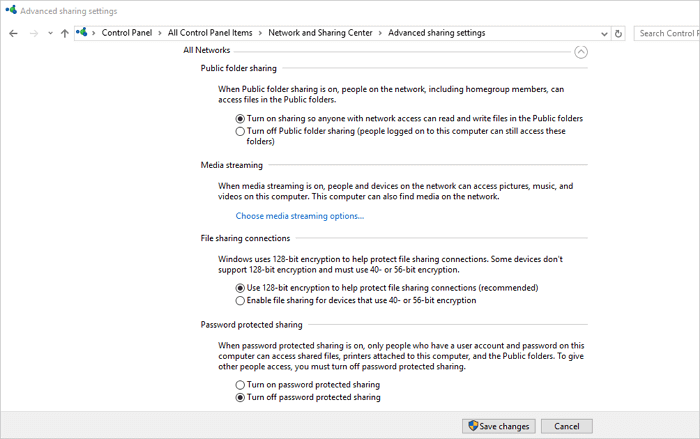 Step 3. Transfer files from one PC to another via Ethernet cable.
1. Select the file or folder you want to transfer, right-click it and click "Share with > specific people".

2. On the File Sharing window, click the drop-down menu click "Everyone > Add > Share". Then, the file will be transferred from one PC to another. You can check the shared files on the target PC.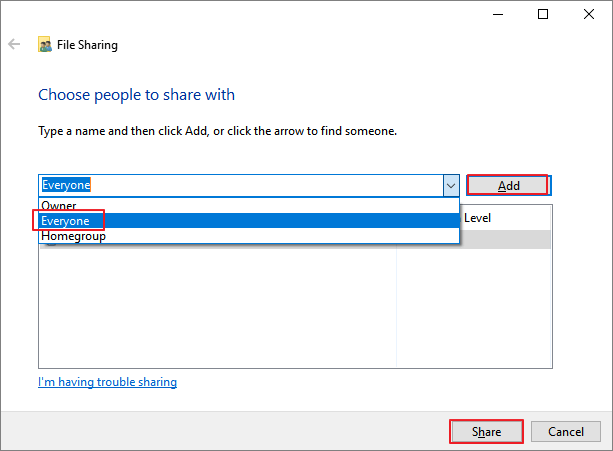 3. Press Win + E to open File Explorer and click Network on the left-hand panel.  Find the source PC and double-click it. All files shared will be displayed. You can copy and paste the files to the destination.
User experience of transferring files with Ethernet
As you can see, it's a bit complicated to transfer files from PC to PC with an Ethernet cable. It must be more difficult for a computer beginner. Besides, you can only share one file or one folder at a time in this way. What if there are a large number of files that need to be transferred, how to make it quickly? The following method is an effective alternative to Ethernet transfer.
How to Transfer Files from PC to PC with a PC Data Transfer Tool
If you need to transfer large or even all files from PC to PC effectively, you need an ultimate PC file transfer program. EaseUS Todo PCTrans fulfills all the PC data transfer needs and provides one-stop solutions for PC upgrading.
EaseUS Todo PCTrans provides comprehensive PC data transfer solutions.
PC to PC data transfer: Move files, user account, installed programs from one PC to another over a network.
PC to PC transfer without internet: If there is no available network, create a backup file of a program and restore it to another computer with a USB or external storage device.
App migration on local disk: Move applications from one local drive to another or even an external storage device to free up space, such as transfer programs from C drive to D drive.
Data rescue: If your PC encounters an unbootable issue, use this tool to recover data from the dead hard drive.
Free download this easy PC file transfer software to copy documents and files from PC to PC with WiFi.
Step 1. Open EaseUS Todo PCTrans on both of your computers. Choose "PC to PC" to go to the next step.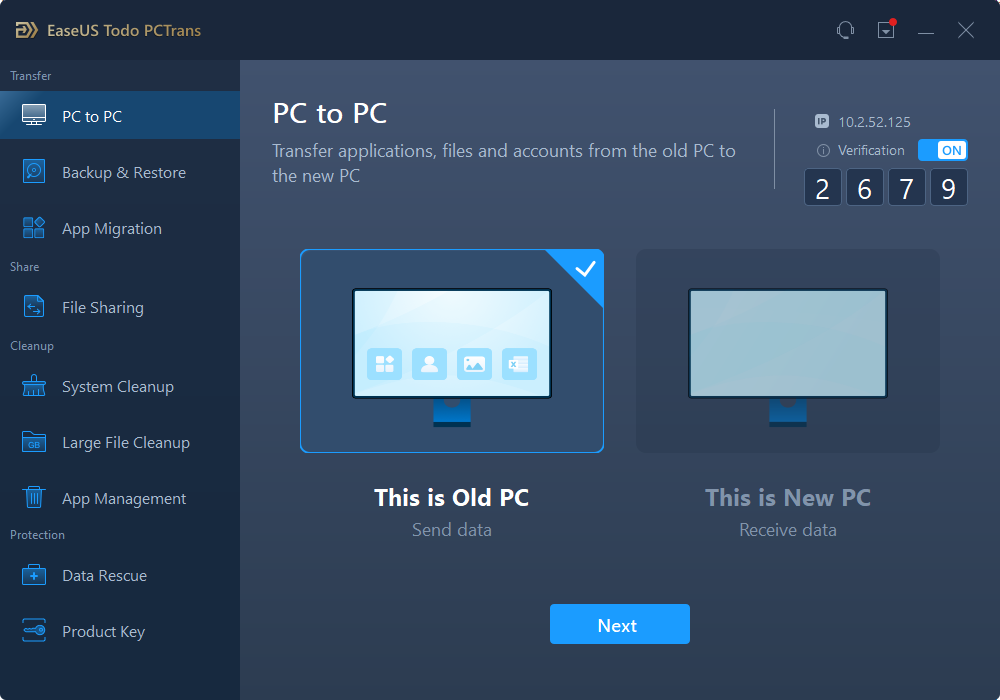 Step 2. Connect two PCs via the network by entering the password or verification code of the target PC. Besides, make sure you have chosen the right transfer direction and click "Connect" to continue.
The verification code is on the right top of the "PC to PC" main screen on the target computer.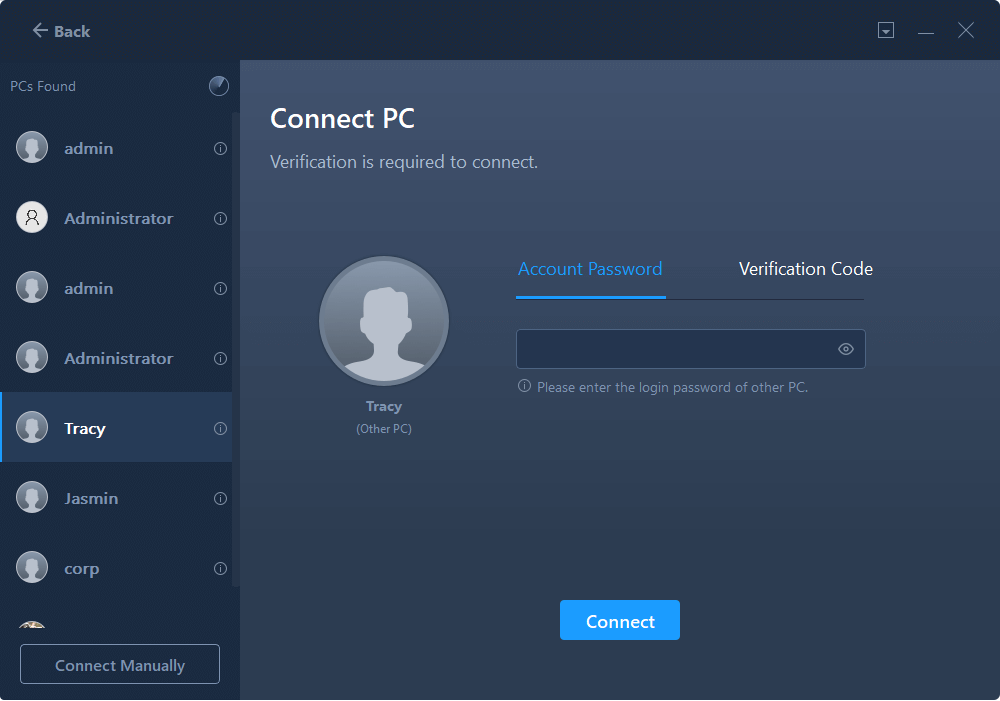 Step 3. Then, choose "Files" and click "Edit" to select files to transfer.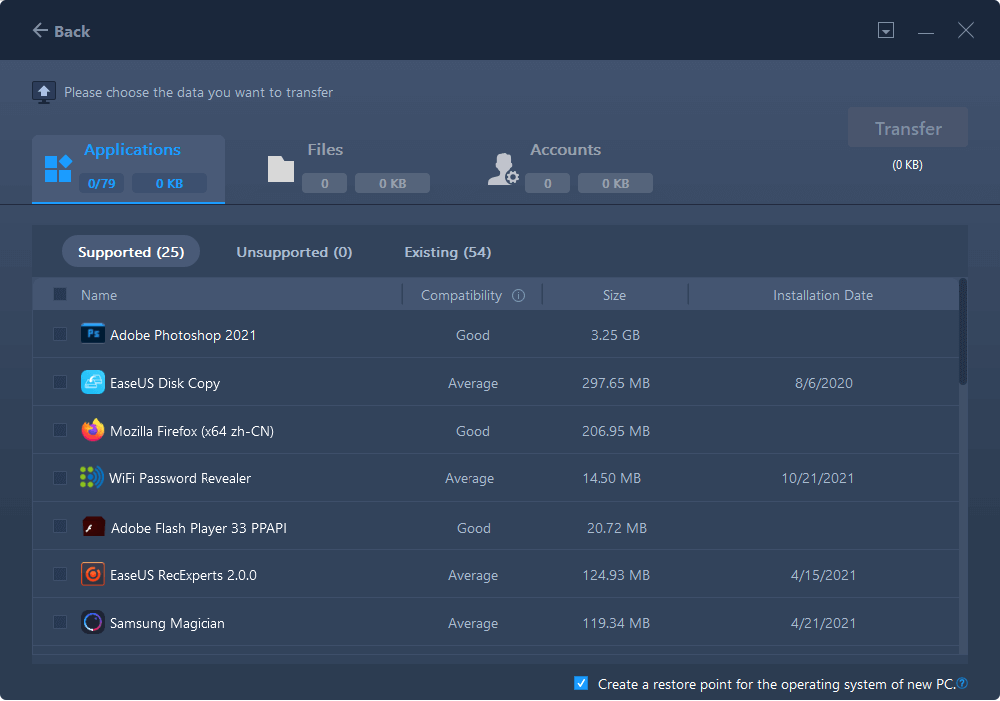 Step 4. Select the specific files as you want. What's more, you can click the Edit icon to customize the storage path for transferred data.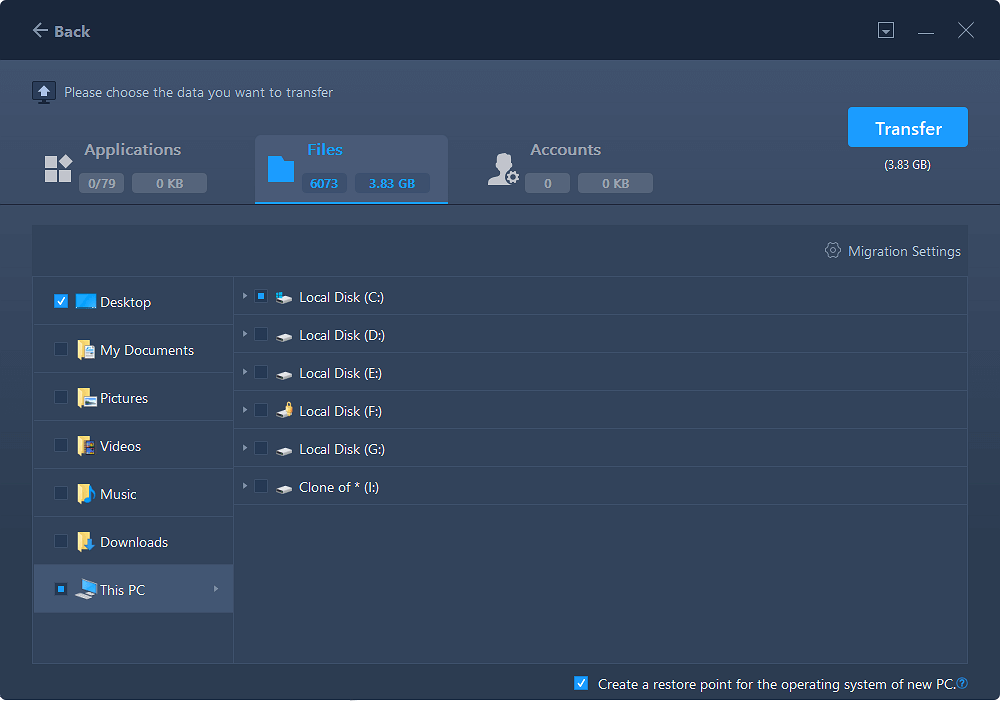 Step 5. Now, click "Finish" and "Transfer" to begin to transfer files from PC to PC. The size of the file determines the transfer time. Wait patiently.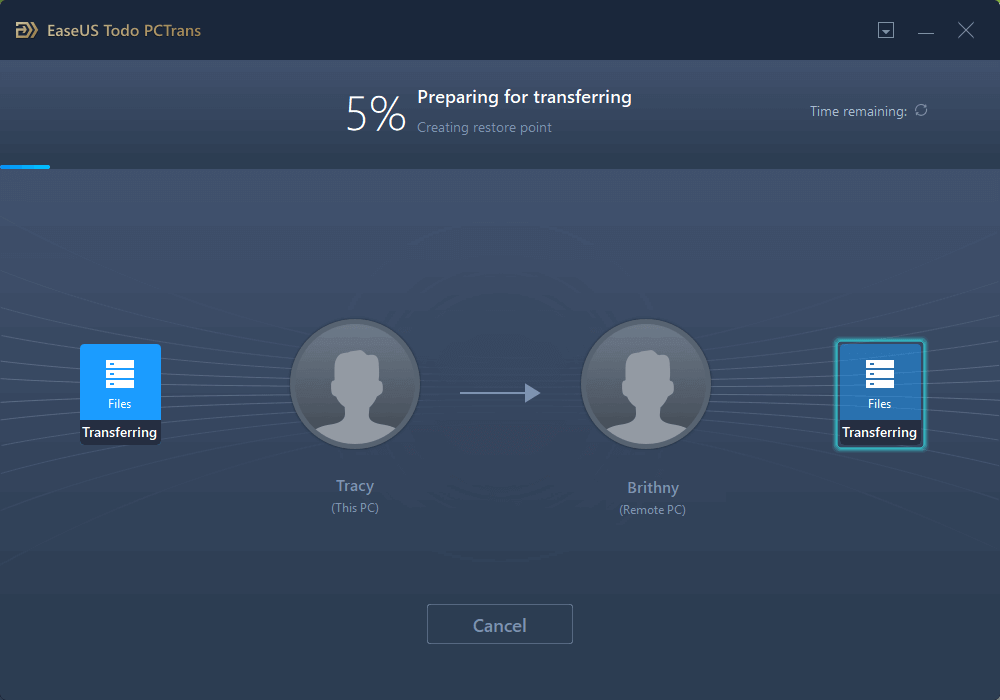 To Sum Up
To transfer files from PC to PC with an Ethernet cable, you can follow the above guidelines. The operation steps are tedious and a little complex, follow the instructions carefully.
To transfer batches of files or programs simultaneously between two PCs, we highly recommend you try EaseUS Todo PCTrans, which enables you to migrate files between two computers with or without a network.

Cedric Grantham is one of the senior editors of EaseUS who lives and works in Chengdu, China. He mainly writes articles about data recovery tutorials on PC and Mac and how-to tips for partition management. He always keeps an eye on new releases and likes various electronic products.
EaseUS Todo PCTrans Free is a useful and and reliable software solution created to serve in computer migration operations, be it from one machine to another or from an earlier version of your OS to a newer one.

 Read More

EaseUS Todo PCTrans is by the folks at EaseUS who make incredible tools that let you manage your backups and recover your dead hard disks. While it is not an official tool, EaseUS has a reputation for being very good with their software and code.

Read More

It offers the ability to move your entire user account from your old computer, meaning everything is quickly migrated. You still get to keep your Windows installation (and the relevant drivers for your new PC), but you also get all your apps, settings, preferences, images, documents and other important data.

 Read More
About EaseUS Todo PCTrans
EaseUS Todo PCTrans can transfer settings, applications and data between PCs and HDDs. Your all-round PC transfer and migrate software to upgrade devices without re-installation.