How to Connect Two Computers In Multiple Ways
There are several reasons that you may be forced to go with the connectivity of two computers together. There are several ways that you would be able to connect two computers. Each of the methods has its advantages and disadvantages. So, we thought of checking out the best options to connect two computers using different methods and transfer files between them.
How to Connect Two Computers with A Cable?
Connecting the two computers through the use of cables can be one of the excellent options for a reliable connection. This can be one of the excellent options for achieving enhanced performance. This can be one of the right choices if you have two computers that you want to share files between if the computers have no internet connectivity.
Make sure that the two computers have support for Ethernet cable connectivity. If any of the computers do not support Ethernet cable, you will need to use the adapter for seamless connectivity. Plug one end of the ethernet cable to one of the computers and the other end to the other computer.
Once connected, follow the steps here –
Go to Control Panel
Select the option for Network and Internet.
Then go to the Network Sharing Center.
Pick the option to Change advanced sharing settings.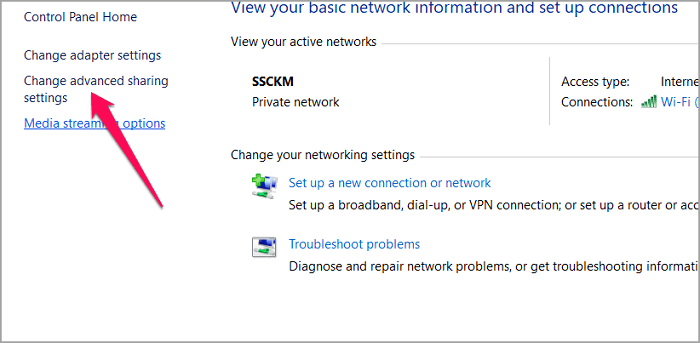 Choose the option for Turn on file and printer sharing under File and printer sharing.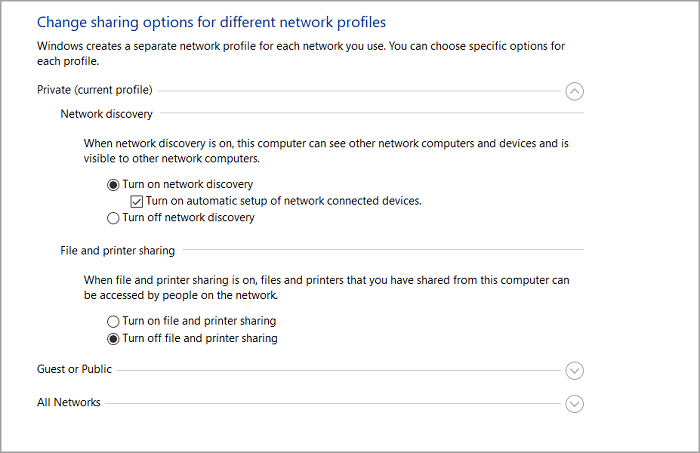 Save your settings, and you are good to go.
How to Connect Two Computers Wirelessly?
There can be three different options to connect two computers wirelessly. You can connect them using Wi-Fi, Bluetooth, and InfraRed connectivity.
1 - Connect Two Computers through Wi-Fi
The steps involved in how to connect two computers can include easy and simple steps. Follow the steps here for easier connectivity –
Connect the two computers with an Ethernet cable.
Go to the Control panel and pick the option for Network and Internet.
Pick the option for Network and Sharing Centre.
Click on Change adapter settings.
Select both Wi-Fi and LAN connections.
Right-click on the Wi-Fi connection and pick the options for Bridge Connections.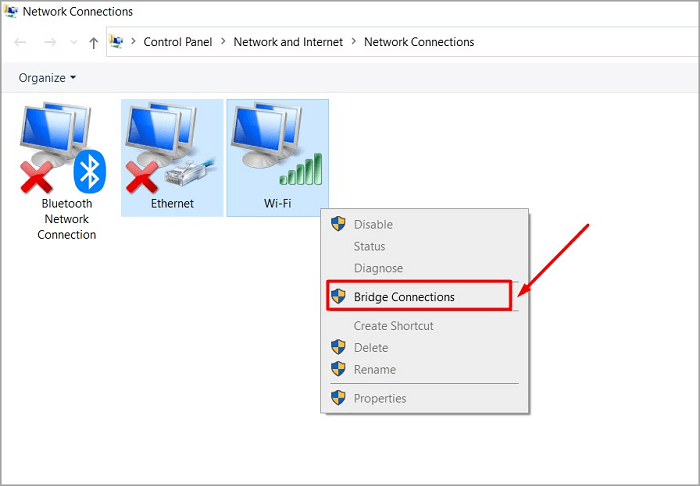 The Wi-Fi connection between your computers will be shared with ease.
Advantages
The fastest connection ever
Preferred connectivity option among all the devices
Disadvantages
There are not many disadvantages
2 - Connect Two Computers using Bluetooth
Bluetooth can be yet another excellent option for connecting the two computers. Moreover, it can be a significantly more accessible option for connecting two computers through more effortless connectivity.
Here are the steps that can work seamlessly –
Make sure that Bluetooth connectivity is enabled on the two computers. 
On the right end of the taskbar, click on Action Centre and pick the option for Bluetooth. 
Toggle the Bluetooth service ON.
On either of the computes, move to Devices -> Bluetooth & other devices and then select the option for Add Bluetooth or other devices.
Select the Bluetooth option Follow the instructions to add up the computer to one another.
That does it.
There is another method that can prove to be one of the great options for connecting two computers. It involves the use of InfraRed connectivity. However, there are not many devices that support Infrared connection, and the method has gone quite obsolete.
Advantages
Can be a great option if the computers are close together.
Great option in the case of networking in the handheld devices
No need for a fixture
Disadvantages
Speed may be a little slower than the Wi-Fi connections
3 - Connect Two Computers Using Infrared
Infrared connectivity existed on laptops and smartphones before Bluetooth connectivity made an appearance. The connectivity has gone a little obsolete after the popularity of the Wi-Fi and Bluetooth connections.
The Infrared connection is quite similar to Bluetooth connectivity and works on the same lines. They do not need any fixture as such. It can also be quite simple to utilize.
Advantages
Easier to set up
Does not need an extra fixture
It can be an affordable option over Bluetooth and Wi-Fi
Disadvantages
The speed may not be as faster as Wi-Fi or Bluetooth
How to Transfer Files between Two Computers?
Once you have connected the two computers using any of the methods that we have outlined in the above discussion, you can transfer the files between the two computers with ease and as per your preferences. However, another excellent option that you would find quite interesting and effective can be the EaseUS Todo PCTrans tool.
If you have connected the two computers on the same network, EaseUS Todo PCTrans can be one of the perfect choices for practically every need that you may have. In addition, it can be considered to be a great and straightforward option to transfer your files between the two computers.
PCTrans software from EaseUS is a perfect tool that can be used for transferring accounts, data, and settings from one PC to another. It is a powerful productivity tool that can prove to be one of the high-end options for a one-click file transfer solution.
Some of the features that we found quite an enhanced option can include
Transfer data between the two computers – The tool is one of the exemplary solutions for transferring the files from your old computer to the new device in one go.
Transfer your accounts – The ToDo PCTrans from EaseUS is one of the excellent options for transferring your accounts from one PC to another. In fact, you can even transfer your accounts without the need to install any programs. You can even transfer your domain accounts between PCs, making it one of the easiest and simplest solutions ever.
It provides you an easy way to transfer your data – The software tool has been rated to provide you an easy-to-use method for migrating your data. The automatic and intuitive usage offered by the tool should make it one of the powerful tools ever without the need for professional skills.
Step 1. Launch EaseUS Todo PCTrans on your source and target computers, connect both PCs via the internet.
1. At the "PC to PC" section, click "PC to PC" to continue.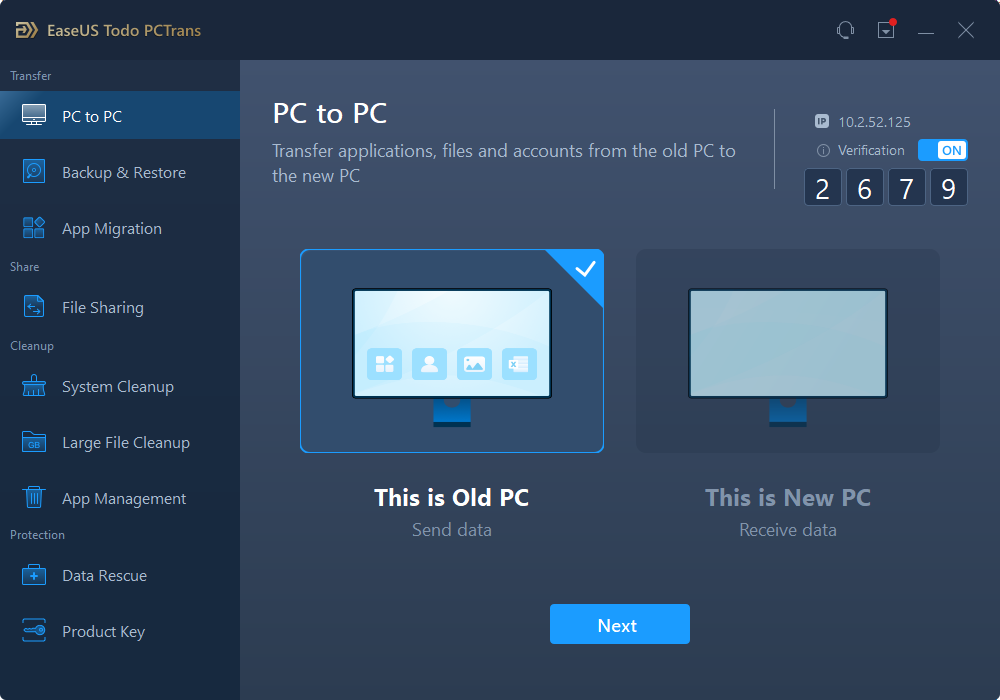 2. Select your target computer via its device name, then enter its account password or verification code and select the transfer direction. Then click "Connect" to continue.
You can check the verification code on the right top of "PC to PC" mainscreen on the target computer.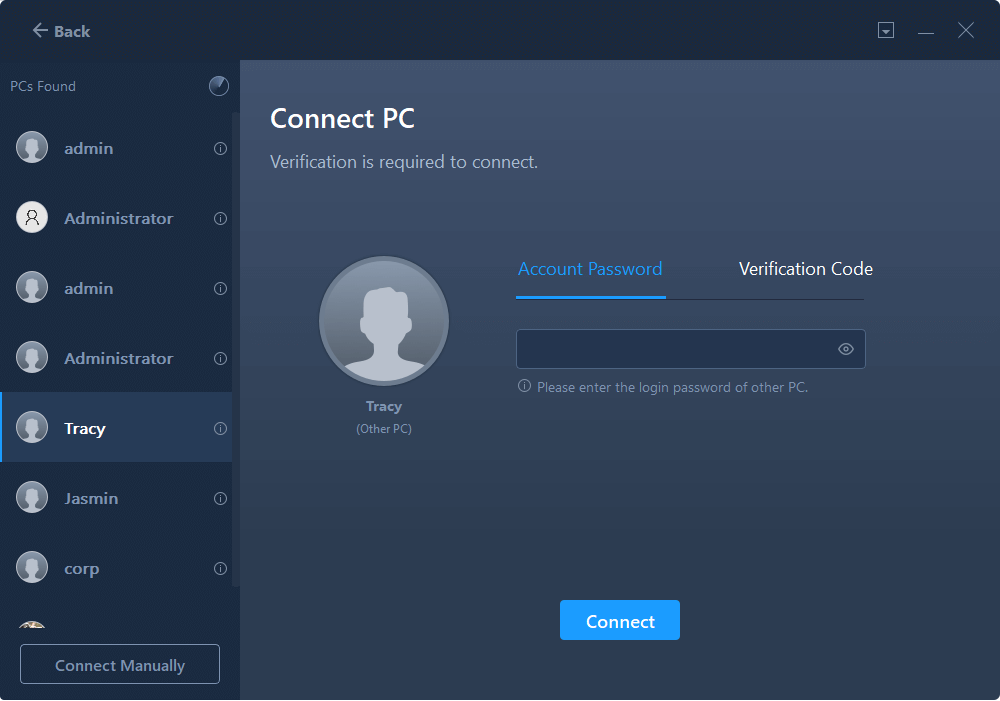 Step 2. Select the categories Applications, Files, and Accounts to transfer via the internet.
If you want to transfer data selectively, click "Edit" under each category, and choose the specific items.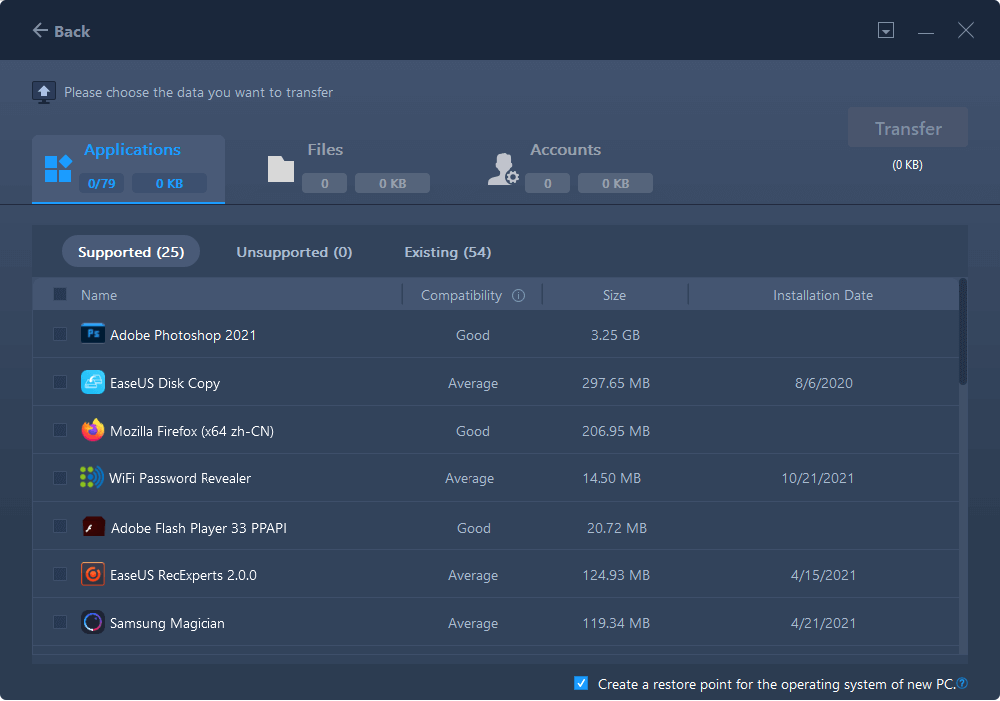 Step 3. Click "Transfer" to start transferring your apps/files/accounts from one computer to another computer via the Internet.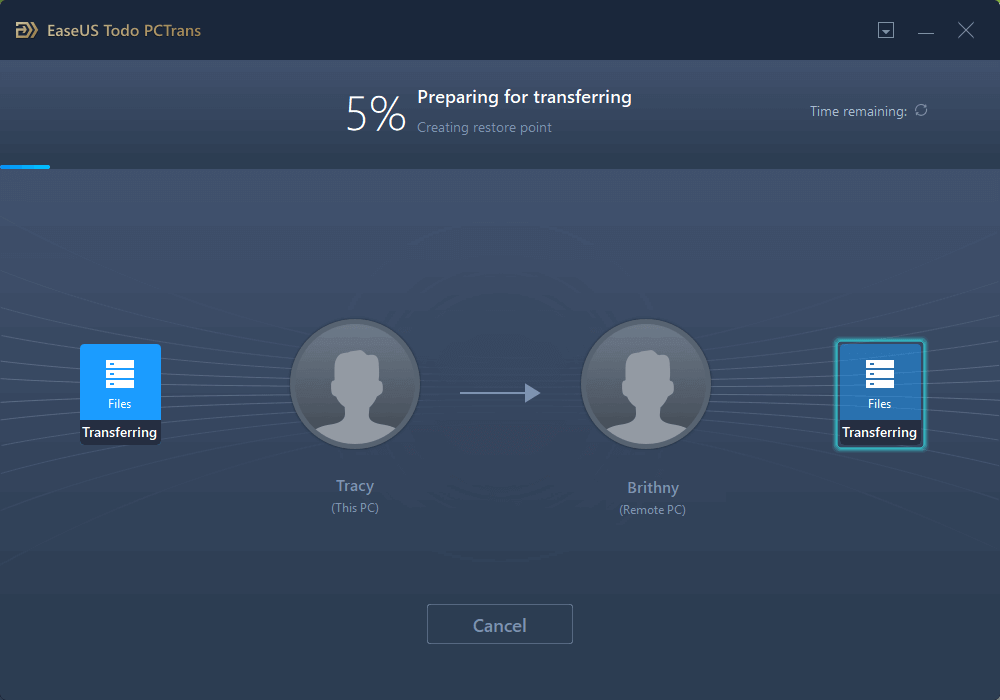 The fact that it provides you a highly flexible means of how to transfer your data, user accounts, and other settings from one PC should be the prime reason why the software toll has been rated to be one of the enhanced tools ever.
The Closing Thoughts
Well, transferring data between the two computers can be a more challenging task. However, if you use the right ways to connect the two computers, you can be assured of an improved service quality ever for each of your needs. Once you have figured out the perfect means of connecting two computers, you can use EaseUS Todo PCTrans, which is an excellent and powerful tool for practically every need you may have.
Updated by Tracy King 
Tracy joined in EaseUS in 2013 and has been working with EaseUS content team for over 7 years. Being enthusiastic in computing and technology, she writes tech how-to articles and share technical solutions about Windows & Mac data recovery, file/system backup and recovery, partition management and iOS/Android data recovery.

Roxanne is one of the main contributors to EaseUS and has created multiple posts on digital devices like PCs, Mobile phones, tablets, Mac, etc. She loves to share ideas with people of the same interest.
EaseUS Todo PCTrans Free is a useful and and reliable software solution created to serve in computer migration operations, be it from one machine to another or from an earlier version of your OS to a newer one.

 Read More

EaseUS Todo PCTrans is by the folks at EaseUS who make incredible tools that let you manage your backups and recover your dead hard disks. While it is not an official tool, EaseUS has a reputation for being very good with their software and code.

Read More

It offers the ability to move your entire user account from your old computer, meaning everything is quickly migrated. You still get to keep your Windows installation (and the relevant drivers for your new PC), but you also get all your apps, settings, preferences, images, documents and other important data.

 Read More
About EaseUS Todo PCTrans
EaseUS Todo PCTrans can transfer settings, applications and data between PCs and HDDs. Your all-round PC transfer and migrate software to upgrade devices without re-installation.