Introduction
Windows 11/10 is a complete changeover from Windows 7. Not only the user interface is new, but the OS also offers more stability and security. On top of all of this, Windows 11/10 is a free upgrade for many if they have a valid key. Windows 11/10 also has built-in security software, which makes sure you do not need any Antivirus. It also includes Ransomware protection, OneDrive Personal Vault, Microsoft Store, and a brand new browser, Microsoft Edge.
One of the major fears that make users shy to upgrade Windows is the loss of data. However, things have changed, and there are ways to make sure data can be backed up and can be restored in case of accidental failure.
When upgrading to Windows 11/10, the installer offers an option where the user can backup the files. These files are available even after the upgrade is complete. The second method is to use professional software such as EaseUS Todo PCTrans that can backup only data or data and apps so you can restore them later quickly.
So, all in all, you can easily trust this software and upgrade to Windows 11/10 and get a better experience. Post upgrade, you can also get back the files and program if left behind by the upgrade process.
PAGE CONTENT:
Using EaseUS Todo PCTrans to Backup Windows 7 PC
How to Install Windows 11/10
Restore Programs and Files to Windows 11/10 PC
Using EaseUS Todo PCTrans to Backup Windows 7 PC
When upgrading Windows, it is essential that to backup everything to a USB or external device. It makes sure there is no accidental deletion of files and programs from the backup drive. At times users delete the backup drive and even install Windows on it. So, make sure to disconnect the drive before you upgrade.
Along with other features, this software offers the Backup and Restore feature that can take backup of files, programs, and user accounts and restore after you upgrade to Windows 11/10. Here is how to take backup:
Step 1: Launch EaseUS Todo PCTrans software and click on Backup and Software. Make sure the external drive or USB with enough storage space for backup is connected.
Step 2:  Click on the Start button and then on the Next button under Data Backup Category. Please give it a name and set the location. Once you are ready, click on the Confirm button to move ahead.
Step 3:  In the last step, you can select installed apps, files, and accounts that need to be backed up. The required storage will be displayed, giving you a clear idea of how much minimum space is required. Once done, click on the Backup button, and it will create a backup on the external drive.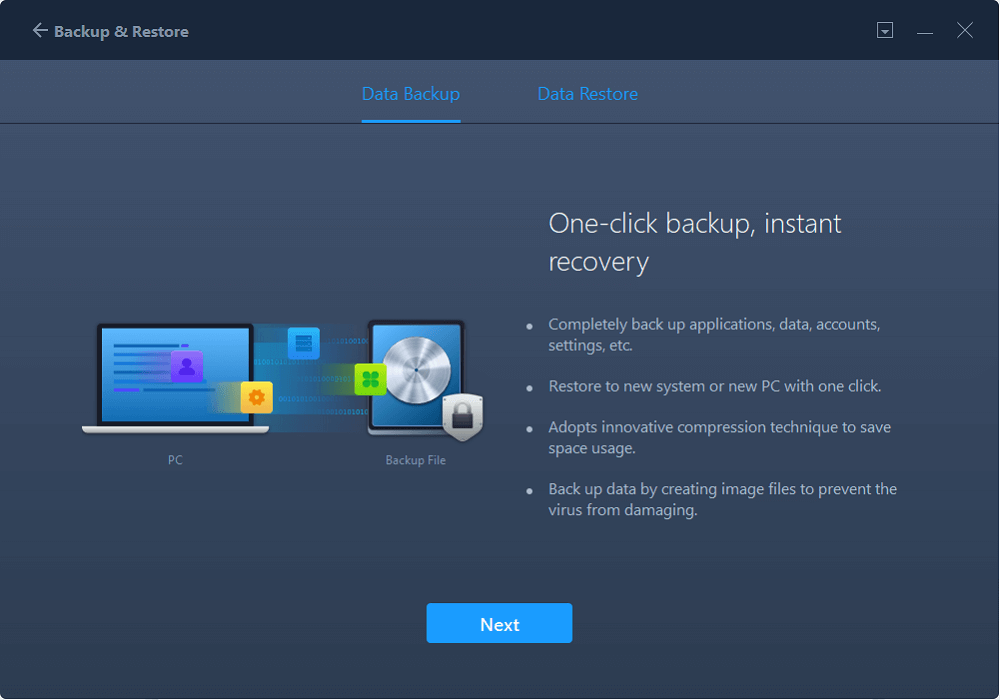 How to Install Windows 11/10
Now that all file is backed up, its time to upgrade to Windows 11/10. You will need enough storage space on your primary or system drive.
Step 1: Download Windows Upgrade Assistant from the official Microsoft site, and run it. The installer will first check if the device is compatible and then move to the next screen. If there some apps which may not work, you can either update or uninstall them. Since you have already taken the backup, the app can be installed at a later point.
Step 2: When upgrading, you will have two options—Upgrade or Clean install—make sure to choose former. You will also have the option to backup personal files. You can do that as well for a second backup. In case you are looking for a clean install, the second option comes in handy, but make sure you have Windows 7 Key with you so you can get it activated later by contacting Microsoft support.
Step 3: Finally, start the installation process. During this, the computer may start multiple times. Once it is complete, you will be able to log in using the same account as before.
Post-installation, you may have to connect to a Microsoft account at a later point. Be aware that there are many changes from Windows 7 to Windows 11/10, and you should make yourself aware of it.
Restore Programs and Files to Windows 11/10 PC
Now that your Windows 7 PC is upgraded to Windows 11/10, it's time to restore the programs and files to the exact location as it was before the upgrade. While the EaseUS Todo PCTrans software should be their post-upgrade, if not, then download, and install the software again.
Step 1: Launch EaseUS Todo PCTrans software and navigate to Backup and Software > Restore. Connect the USB or the external drive on which the backup was taken.
Step 2: Then click on the Next button to open the file pickup window. Here you can click on the Browse button to select the backup file. Then click on the Next button.
Step 3:  The backup will be unpackaged, and it will display the list of software. You can select one or all of them and choose to install them. The same applies to Files and folder backup. You can choose what you want to restore and then finally hit the restore button. The software will now start placing the backup to the exact location where the files are supposed to be.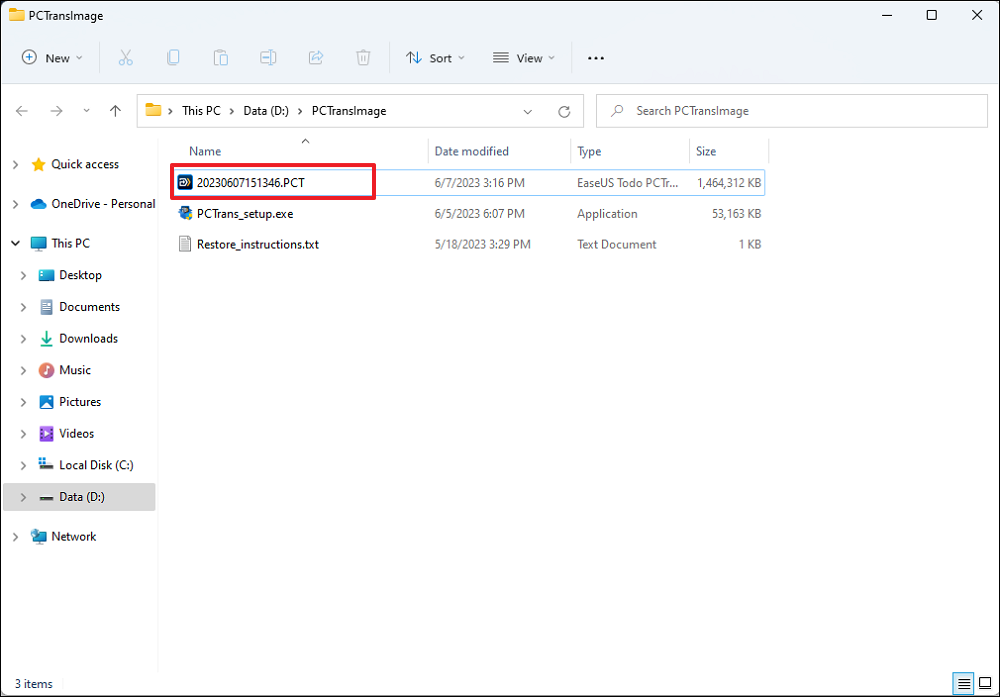 In the end, make sure to verify you have all the software installed and files backup to the place where you expected it. You will also some new programs installed which are offered as part of the Windows 11/10 upgrade.
Conclusion
Upgrading to Windows 11/10 from Windows 7 is easy. Not only Windows upgrade process takes care of backup, but it is also better that you use professional software like EaseUS Todo PCTrans software to backup apps, files, and accounts. Once the upgrade is complete, you can use the same backup file to restore them to the exact location.
If you have any questions about the software or the process of upgrade, you can contact EaseUS Support at [email protected]
About the Author

Roxanne is one of the main contributors to EaseUS and has created multiple posts on digital devices like PCs, Mobile phones, tablets, Mac, etc. She loves to share ideas with people of the same interest.
Reviews and Awards
EaseUS Todo PCTrans Free is a useful and and reliable software solution created to serve in computer migration operations, be it from one machine to another or from an earlier version of your OS to a newer one.

 Read More

EaseUS Todo PCTrans is by the folks at EaseUS who make incredible tools that let you manage your backups and recover your dead hard disks. While it is not an official tool, EaseUS has a reputation for being very good with their software and code.

Read More

It offers the ability to move your entire user account from your old computer, meaning everything is quickly migrated. You still get to keep your Windows installation (and the relevant drivers for your new PC), but you also get all your apps, settings, preferences, images, documents and other important data.

 Read More