Share Files Between Windows 7 and Windows 10
"I want to share Files between Windows 7 and Windows 10 computers. Actually, I would like to share entire drives, not just the default common locations, Pictures, Downloads, etc. Are there accurate and complete instructions already available? Can anyone supply a link to them? Or, would someone write EXACTLY how to set up this sharing? Thank you for even reading this request. I will bubble over with joy if someone supplies a solution."
Are you trying to use Windows easy share or transfer 7 to 10 so as to move your precious data in Windows 7 to your new Windows 10 computer? I would suggest you follow the methods given below on your Windows 7 systems and check.
Method 1. Share Files by Using a Third-party Tool
If you choose directly transfer files between computers especially when Windows 7 can't join your Windows 10 homegroup, Free PC to PC transfer software from EaseUS can help.
It allows you to transfer folders, files (including music, documents, videos, photos, etc) and programs along with their settings from one PC to another PC in Windows 10/8/7 with simple clicks.
Note: If you need to transfer unlimited apps, programs, and files, please activate this software into a Pro version in advance. Whenever you meet errors or problems of file or app transferring, turn to our tech support team for help. They'll be available to serve you and solve your issue anytime.
Step 1: Launch EaseUS Todo PCTrans on both PCs and connect two PCs.
On the Windows 7 computer, select "PC to PC" and you can see the information about your present device.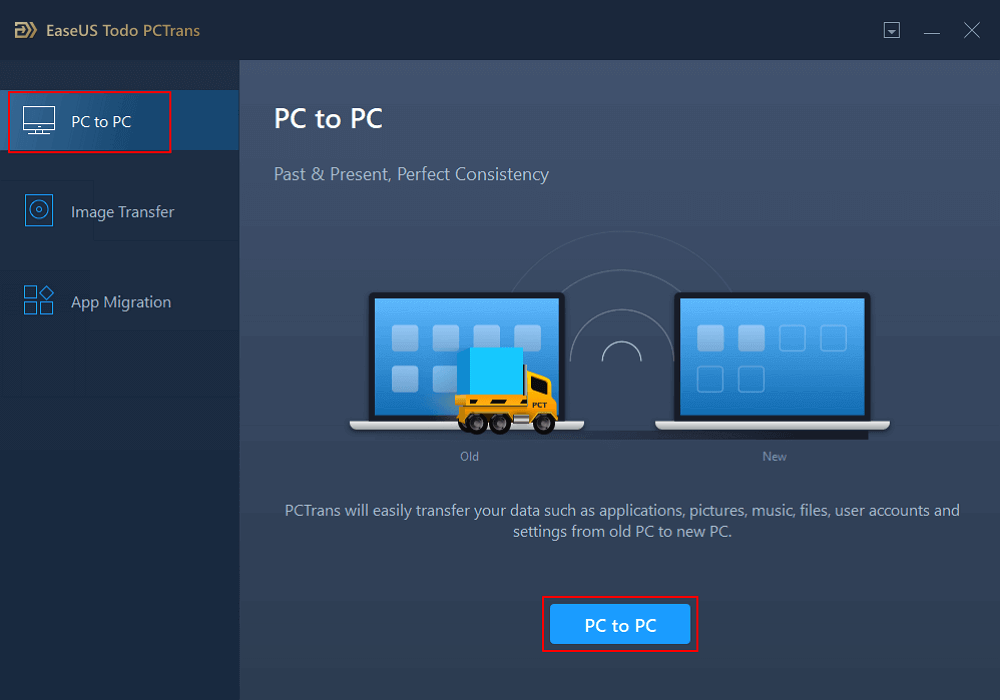 Click "Continue" and connect the computers via the network. Make sure that the computers are on the same LAN.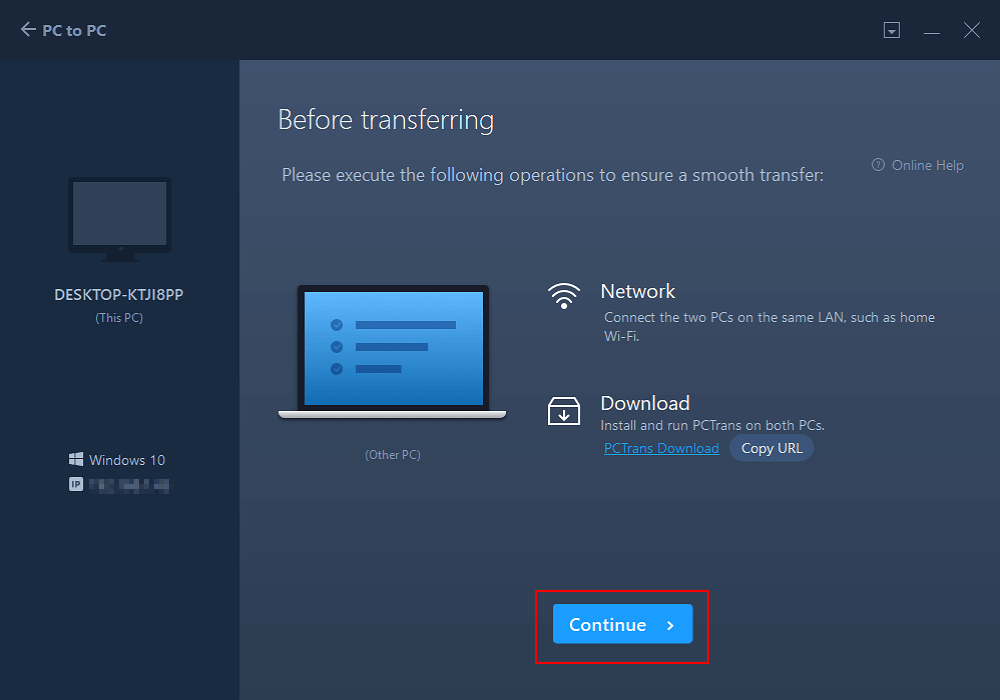 Enter your password if necessary and then confirm the transfer direction.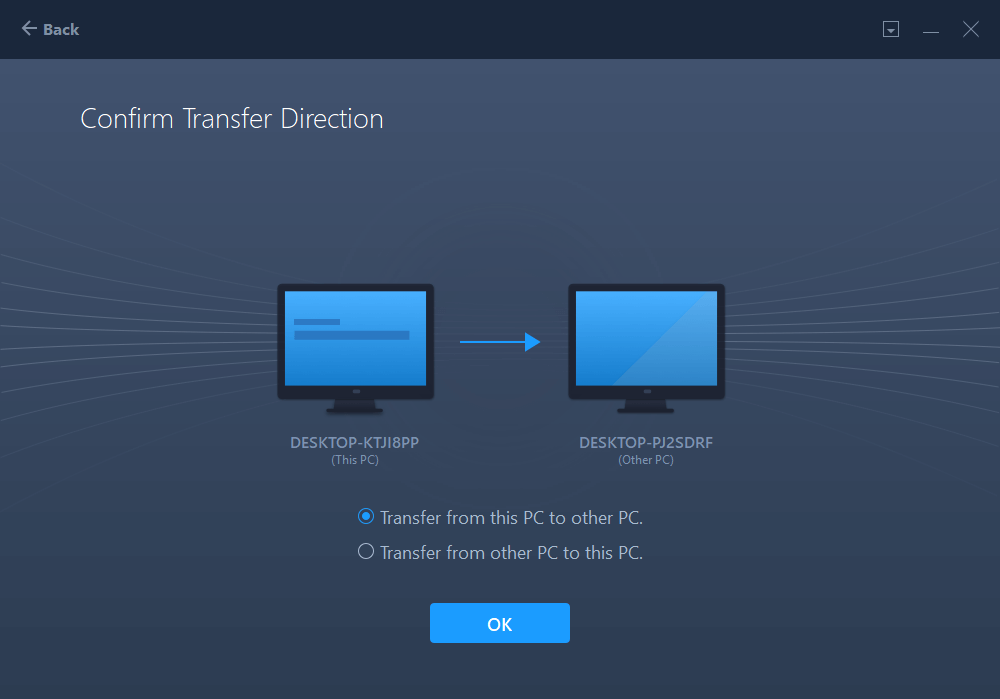 Step 2: Select the items you want to transfer.
Step 3: Save all of the changes and click "Transfer".
After following all the above steps, you've finished the whole process with Windows easy transfer 7 to 10 by applying EaseUS Todo PC Trans. This tool also supports to do other data transferring, migrating jobs on different computers with different Windows OS such as to migrate from XP to Windows 10.
Method 2. Change Your Advanced Settings to Share Files
Change the following options for both the systems on the network in the advanced sharing settings:
Step 1. Open Network & Sharing Center
Turn on Network Discovery
Turn on file and printer sharing
Turn on sharing so anyone with network access can read and write files in the public folders
Turn off password protected sharing
Step 2. Change Advanced Sharing settings
Click Start, click Computer and click on Map network drive from the options given under the address bar
In the Drive box, click the drive letter you want to use
In the Folder box, type \\server\share, where you can type the IP address of the drive to be mapped. For example, if the IP address is 192.168.6.xxx, you can type \\192.168.6.xxx
Click Finish
If this idea doesn't work well, try the next method.
Method 3. Use Run command to Share Files
1. Press the Windows key and R key.
2. Type in the IP address of the drive to be mapped, e.g., if the IP address is 192.168.6.xxx, you can type \\192.168.6.xxx.
3. Click "OK".