Is your PC stuck on the Windows starting screen? Or are you facing errors during your Windows system boot-up?
In general, when Windows 7 does not boot, it means your computer will not respond, and we know what a nerve-rattling experience that can be. Sometimes it can be resolved by restarting your computer, but this is not a long-term or sustainable solution as it can harm your data and system security.
Before moving on to the fixes of this issue, it is essential to find the cause of these problems, which may include:
Corrupt system files
Virus or malware attack
Battery drained
Incompatible hardware components 
Outdated drives
Overlocking
Overheating
List of Methods to Fix Windows 7 Failed to Start
If your Windows 7 will not boot due to any of these issues, you can try the following methods to solve your problem:
1. Apply Startup Repair
2. Repair MBR with Command Prompt
3. Run System Restore
4. Fix Boot Issue in Safe Mode
5. Check Your Hardware Connection
6. Rescue Data to New PC and Reset Old PC

Windows 11/10 Won't Boot? Try 6 Fixes
We have listed some effective ways to solve this. Don't worry. None of your data will be lost. Except for the boot repair solutions, we also provide a data migration tool to transfer your data to a safe place.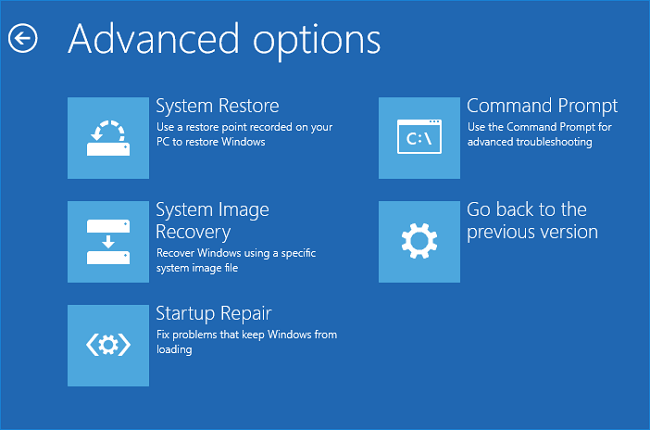 1. Apply Startup Repair
There are three methods that you can apply to run a startup repair on your Windows 7. Let's go through each method one by one. 
Step 1.  After restarting your PC, enter "advanced mode" by pressing F8. Now select "Repair your computer" this will open your system recovery options. Now you can check the errors by clicking on startup repair.
Step 2. To gain access to the startup repair, continuously make your computer fail to reboot three times. Once the startup repair opens, you can resolve the errors.
Step 3.  Connect your Windows installation disk to your PC, now boot into BIOS, and change the boot order. It will make the PC boot from this disk. Now choose "Repair PC." Your startup repair will be enabled, and it will start fixing your errors.
2. Repair MBR with Command Prompt
MBR has a feature that allows you to record information about the hard disk. It locates each partition on the hard disk. 
If your MBR is corrupt, your Windows 7 won't boot too, in this case, you can follow these easy steps:
Step 1. Open your System Recovery Options screen and from the list of options provided, choose the "Command prompt" option.
Step 2. Now, type "bootrec.exe/ FixMbr" and press enter.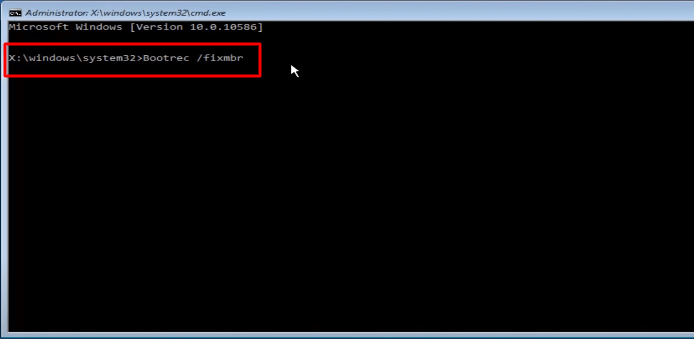 Step 3. If your MBR is repaired successfully, you will receive a notification that "operation completed successfully".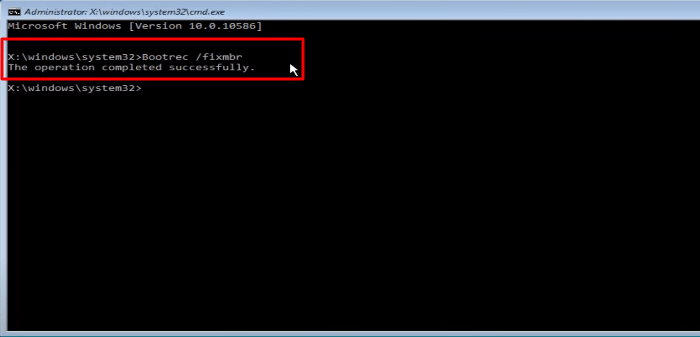 3. Run System Restore
Before applying this method, it is advised to create a backup of your essential data, but if you already have all your data backups, then you can restore the system through these steps:
Step 1. To run the system restore Turn on your Windows click on the accessories, go to the system tool, and press System Restore.
Step 2. A System Restore dialog box will open.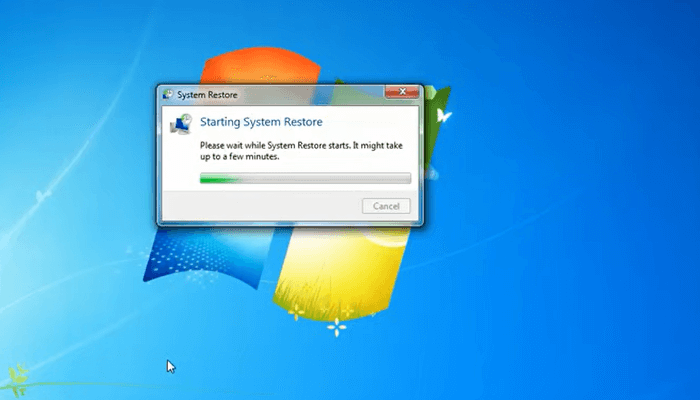 Step 3. Open "System Restore" click on next.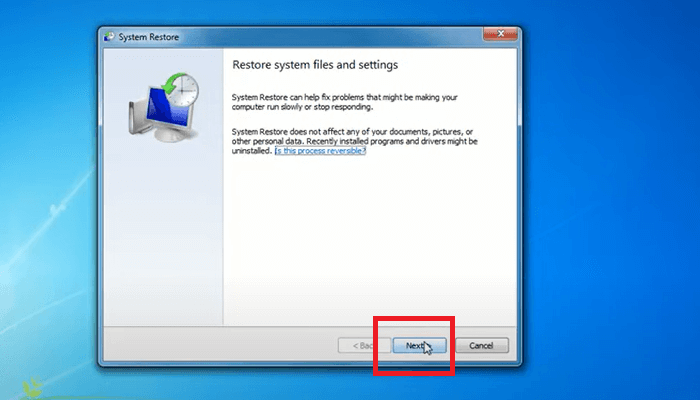 Step 4. Click on the restore point created when your computer is safe and sound; you can select show more restore points if it does not show you all the restore points.
Step 5. Click on "Next" and let your computer restore your system to the point you have selected.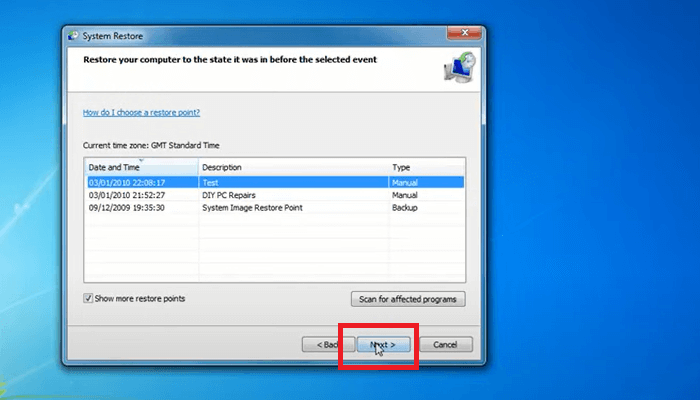 4. Fix Boot Issue in Safe Mode
Safe mode is a great way to remove problem-causing software without that software to get in the way. It also makes it easier for users to use specific troubleshooting tools. To fix your Windows boot issues in safe mode, you need to follow these steps:
Step 1. Press F8 when the computer is booting and then from the menu, click on safe mode.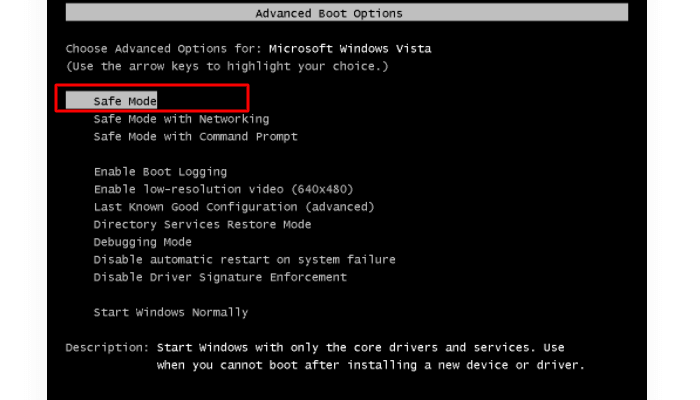 Step 2.  Now from the safe mode, check for advanced options,> startup settings > restart. 
Step 3. Once your computer restarts, you will see your computer preparing automatic repair.
5. Check Your Hardware Connection
Have you connected your PC with any external device? Have you added or replaced any external device on your Windows 7 PC? If so, then it might be possible that your Windows 7 won't boot due to this issue. Sometimes, some hardware components are not compatible with our devices, causing our devices to stop booting.
These external devices can be your
Printer 
Scanner 
Media card
Digital camera 
Video recorder
Therefore, check with these devices or try removing these for some time. Make sure to check if there is an issue with your hardware connection.
6. Rescue Data to New PC and Reset Old PC
If you've tried most of the methods mentioned above and still your Windows 7 won't boot. Then a convenient solution can be to rescue your data to a new PC and reset your old PC. This method can help you get rid of your buggy or unstable version of Windows. 
To transfer your data to a new PC and reset your old PC, you can follow these steps
Step 1. Migrate data to another device via EaseUS Todo PCTrans 
To transfer your data safely from your old PC to your new PC, you need a professional tool that easily migrates all your data without reinstalling. EaseUS Todo PCTrans is the solution you can count on with all the simplest ways to get your new computer loaded.
EaseUS Todo PCTrans is a great transfer software that moves your applications, data, and accounts between your computers. This software provides its users with some best features, including:
 Recover files and programs from a dead computer.
 It supports all the versions of Windows and OS.
It lets you transfer your user accounts and settings
 You can transfer your favorites and custom files 
Offers three transfer modes: On the same LAN, between local disks, and via image files.
This software is your rescue to all your data transfer solutions. Now you don't have to fear losing your valuable data. Download EaseUS Todo PCTrans and enjoy a seamless experience.
Important note: Use this feature only if your system files are not corrupted. To make sure on your system files, you can check:
 The partition where the system is located has a drive letter.
 The system and programs file on the system partition are existing and the directory can be accessed.
 The registry is not damaged
Step 1. Take out the disk from the old PC.
Disconnect the power supply. Please take out the battery if it is a laptop.
Open the case to see the hard disk in the old PC.
Disassemble the shell by using a screwdriver to find the hard disk.
Disconnect the hard disk and cable, then take out the hard disk.
Step 2. Connect the hard disk to the new PC.
Multiple connection methods:
USB hard disk drive Enclosure:  Use this special device to connect the old disk and the Enclosure, and then connect to the new PC by USB.
USB hard disk drive Adapter: It is a device like a "Cable". One end is connected to the hard disk, and the other end is connected to the USB port on the new PC.
Desktop Computer: If the new PC is a desktop PC, the old disk can be connected as the second disk.
Step 3. Recover/Migrate the applications, files, accounts from the old disk.
1. Download and launch EaseUS Todo PCTrans. Choose "Data Rescue" mode, and click "Start".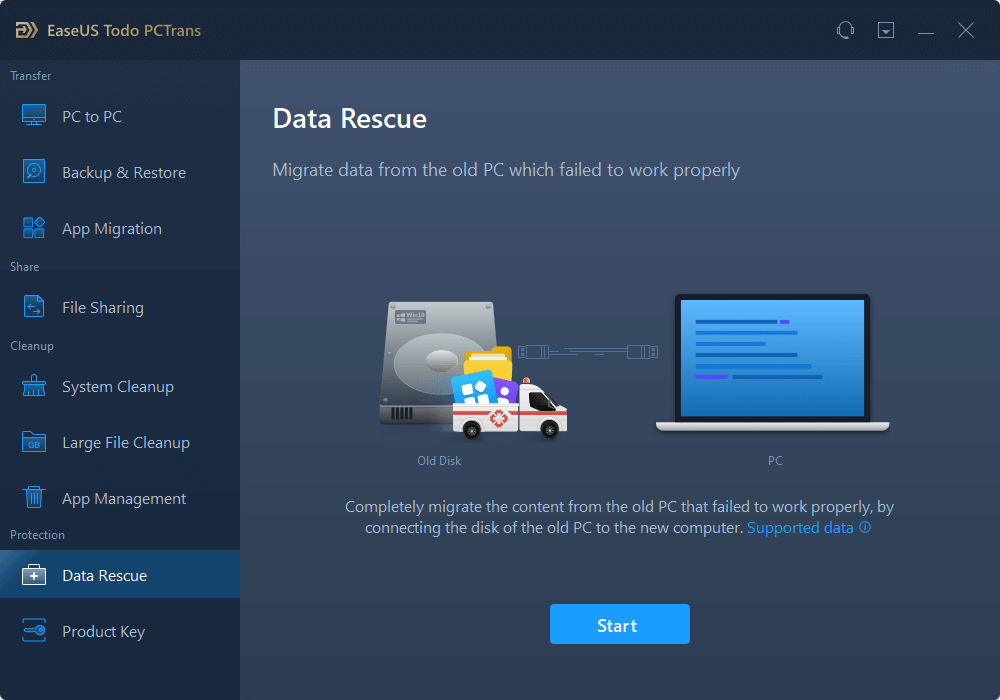 2. Browse the steps and click "Scan".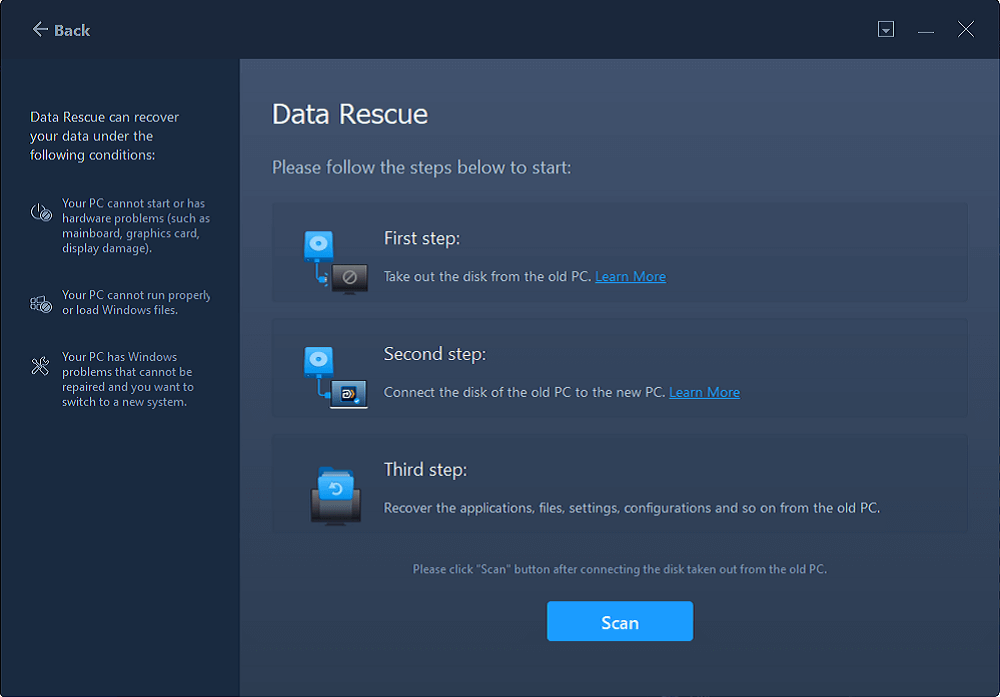 3. Check your disk is connected to the PC. Select the old disk to recover and click "Continue".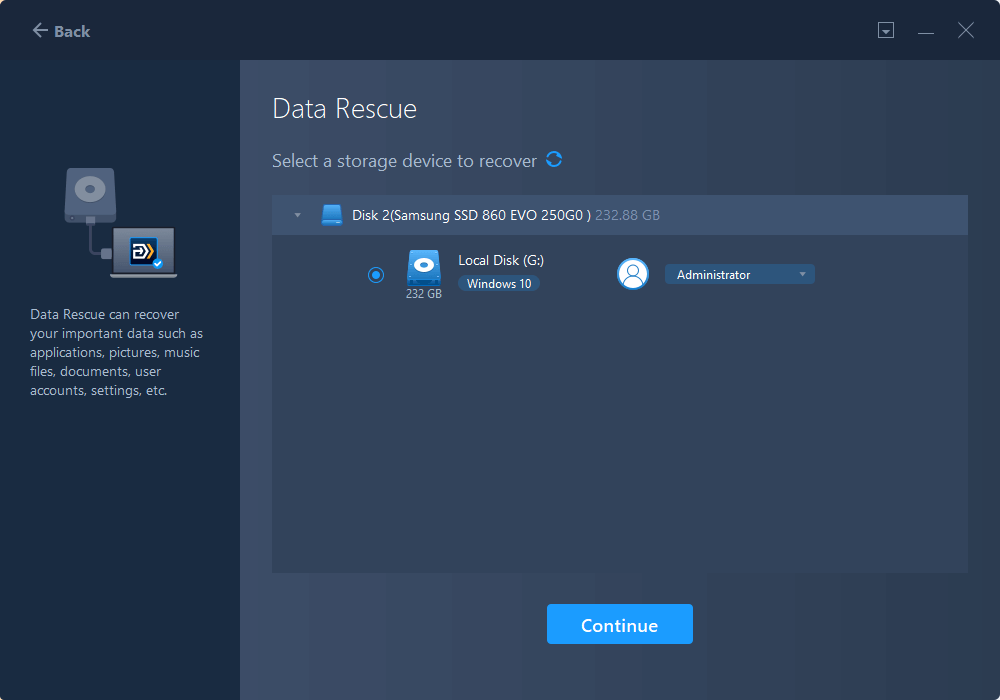 4. Select the desired applications, files, and accounts you want to rescue.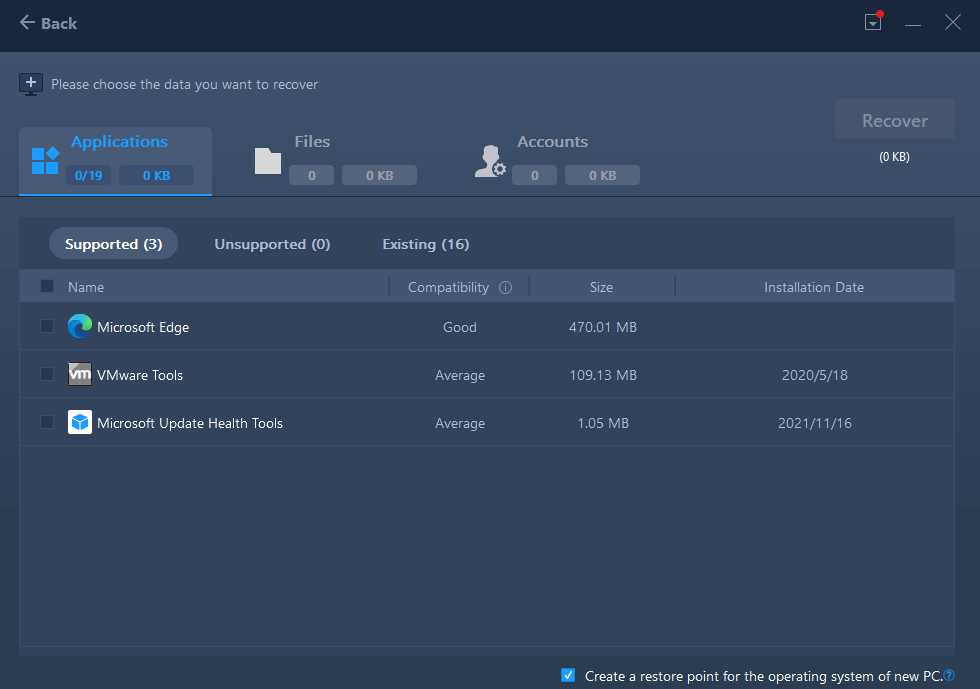 5. Wait for a few seconds to complete data transfer.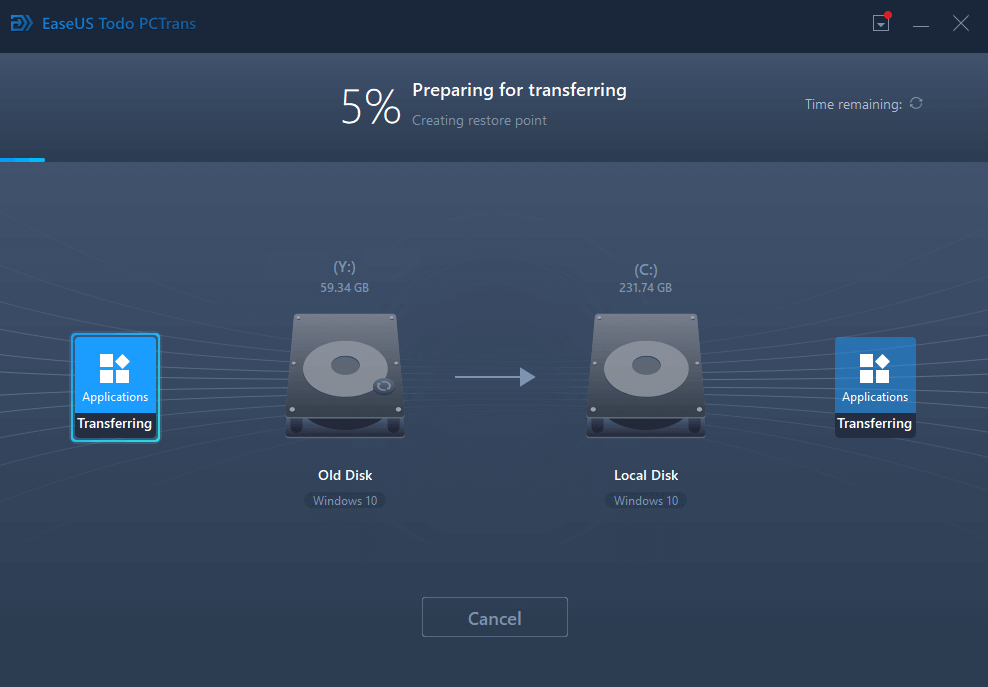 Step. 2. Reset Windows 7 
After safely transferring your data to a new PC, you can now perform a clean installation of your Windows 7. This installation will help you boot your sluggish  Windows 7 quickly and make your PC perform better. 
Once you have installed your Windows 7, you can now transfer all your data back from your new PC to this PC, and all your boot or startup errors will be solved.
To Sum Up
We know how frustrating it can be too stuck at the start of your Windows, especially when you have important tasks to cover. But don't be annoyed; we have suggested to you the best solutions that can solve your boot problems.
If you want to reinstall your Windows 7 and worry about losing your data, EaseUS Todo PCTrans can help you safely transfer your data.  It supports all versions of Windows and OS. This software even migrates all the old PC files to new a new one. We hope these solutions are helpful for you, and you can now quickly boot your Windows 7. If you have any questions in mind related to what is stated above, you can send an email to [email protected]
About the Author

Roxanne is one of the main contributors to EaseUS and has created multiple posts on digital devices like PCs, Mobile phones, tablets, Mac, etc. She loves to share ideas with people of the same interest.
Reviews and Awards
EaseUS Todo PCTrans Free is a useful and and reliable software solution created to serve in computer migration operations, be it from one machine to another or from an earlier version of your OS to a newer one.

 Read More

EaseUS Todo PCTrans is by the folks at EaseUS who make incredible tools that let you manage your backups and recover your dead hard disks. While it is not an official tool, EaseUS has a reputation for being very good with their software and code.

Read More

It offers the ability to move your entire user account from your old computer, meaning everything is quickly migrated. You still get to keep your Windows installation (and the relevant drivers for your new PC), but you also get all your apps, settings, preferences, images, documents and other important data.

 Read More