Applies to transfer Steam games and Steam client from C: drive to another drive, to a new SSD or another new laptop/desktop in Windows 10/8/7.
PAGE CONTENT: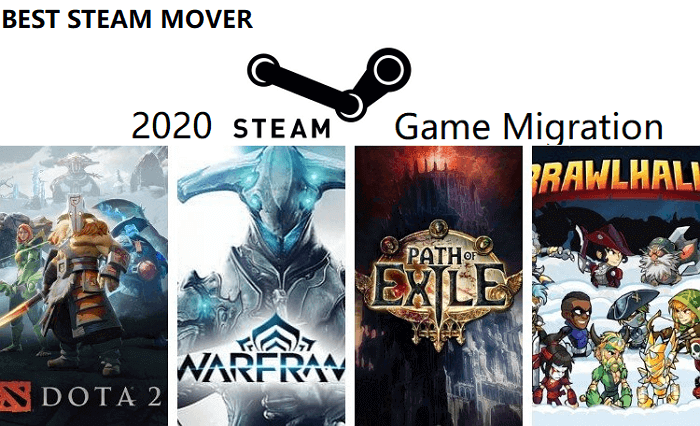 If you've been gaming on Valve's Steam client in Windows 10/8/7 computer for a decent amount of time, you may have or are having this issue that the C: drive on your computer is merely full with the Steam games. As time goes by, the gaming experience with Steam on the computer may go down as the C drive gets full. 
Some users may have come up with the idea to add space to the C: drive. However, this is not a once and for all solution. 
The best resolution towards this issue is to move your Steam games and the Steam client to another bigger drive, a faster SSD, or a new gaming laptop. All you need is a reliable Steam Mover software, which is now available on this page for you to try. 
Best Steam Game Mover - EaseUS Steam Mover Software
Speaking of Steam game transferring software, senior Steam players may have heard of the application named Steam Mover, which was published years ago. 
However, this is not what we will introduce here. The coming up Steam game mover is transfer software produced by EaseUS Software, named EaseUS Todo PCTrans. It is advanced Steam mover software that enables all levels of game players effectively move Steam client and games to another drive or a new PC without reinstallation.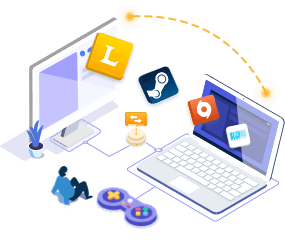 EaseUS Todo PCTrans
Transfer to a new PC: Steam, Origin, LOL, Blizzard.
Transfer to a new drive: DIABLO, WORLD OF WARCRAFT, OVERWATCH, HEARTHSTONE, HEROES OF THE STORM, etc.
3 steps to migrate games apps to a new pc or a new drive.
EaseUS Steam Game Mover vs. Steam Mover App
Here is a comparison table between EaseUS Steam game mover software and the old Steam Mover app. According to this table, you will learn which matches your needs in migrating Steam games the most. 
Comparison
EaseUS Steam Mover Software
Steam Mover App
Supported Items

Steam Client, Steam Games, Steam Game Folder Transfer
Origin Games, Blizzard Games, Sony Games, etc., Transfer
File Transfer
Application Transfer
Windows Settings, Account Transfer

Downloaded Steam Games, Game Folder Transfer
Other Application Transfer

Supported OS

Windows 10/8.1/8/7/Vista/XP
Windows Server 2019/2016/2012/2008/2203

(Latest Windows 10 and old Windows XP are not supported.)
Migration Modes

Local Migration - C: drive to other drives
PC to PC Migration - Transfer games to a new computer

Local Migration - C: drive to other drives

Latest Updated
Oct 8, 2020
June 20, 2017
The best choice for most Windows Steam game players is EaseUS Steam mover software - Todo PCTrans. It is handy when you need to upgrade your gaming laptop with a new one. By using EaseUS Todo PCTrans, you can successfully move all installed Steam games with its client to the new laptop without reinstallation. 
How Long Does Steam Mover Take to Transfer Game
Some of you may want to know how long it take to transfer games to another drive like SSD or a new gaming laptop.
Here is an official report provided by EaseUS Todo PCTrans programming & test team about the game transferring performance in this software:
 Notice:

Due to the complexity of universal programs, sizes of target games, variable network conditions, and shifting environments, the transferring speed and duration may be different.
Local Migration of Steam Games: 
The regional migration of Steam games in using EaseUS Todo PCTrans is roughly in line with the Windows copy speed. 
PC to PC Transfer of Steam Games:
The remote migration of Steam games between PCs is as fast as regular application transferring, which usually can be done within minutes.
Steam Mover Software Download 
EaseUS Steam mover software - Todo PCTrans now has three versions available online for you to download and apply for Steam game migration.
For home users: 
1. EaseUS Todo PCTransfer Free - for 5 Apps local migration, 5 Apps PC to PC Transfer, and 2GB file migration.
2. EaseUS Todo PCTrans Pro - for unlimited apps and unlimited file/folder transfer on a local drive or to a new PC.
If you prefer the Pro version, click the download button below to get it:
For Windows Server users:
EaseUS Todo PCTrans Technician - for unlimited apps and files/folders migration to multiple PCs.
How to Use EaseUS Steam Mover Software
So how to move your steam games to another SSD or a new laptop? Follow the tutorial steps below and see how to use EaseUS Steam Mover software to migrate your games with ease.
Tutorial: Move Steam Client and Games to Another Drive
You may either follow the tutorial video or step-by-step guide below to switch your Steam installation drive without reinstallation:
Step 1. Connect the destination drive to your computer
Where do you want to place the games from their original location? Use the correct way to connect the drive to your computer, where EaseUS Todo PCTrans is installed. Run the games transfer software, choose "App Migration" and then click "Start".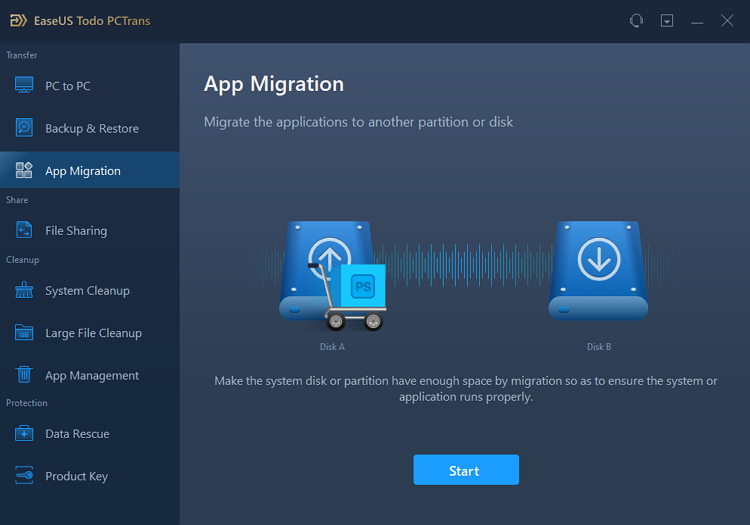 Step 2. Choose the games you want to change the location
On the left bar, choose the original drive where your game programs are installed, locate the games and tick the checkboxes. Click the triangle icon to choose the target drive as the file path. After all the selection, click "Transfer".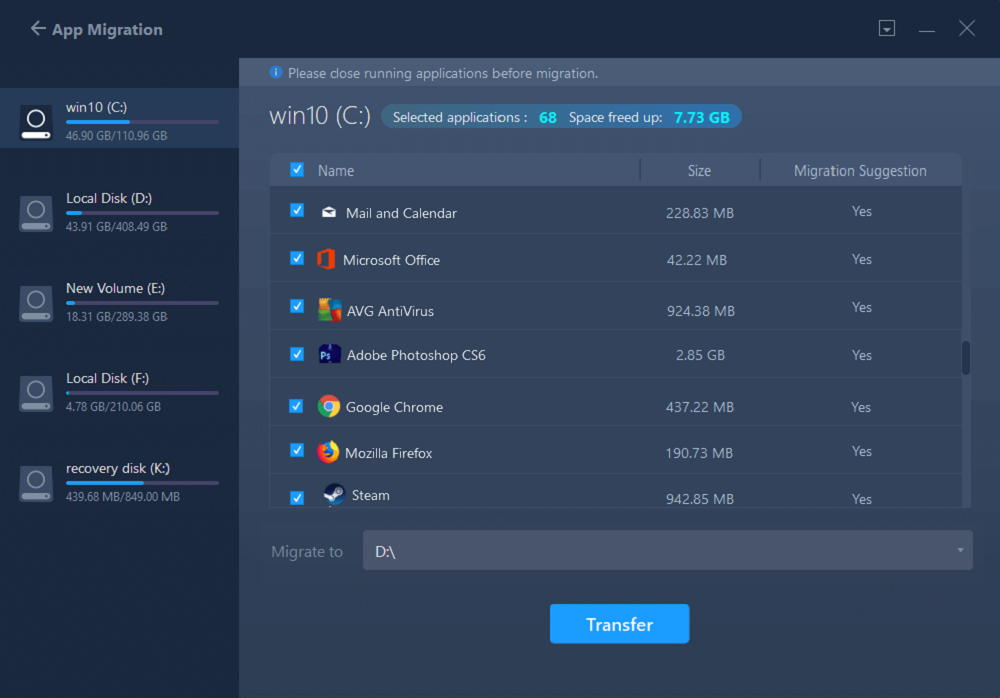 Step 3. Transfer the games to the destination drive
The software will work on moving the selected games from the original location to your customized location. Wait for the process to finish.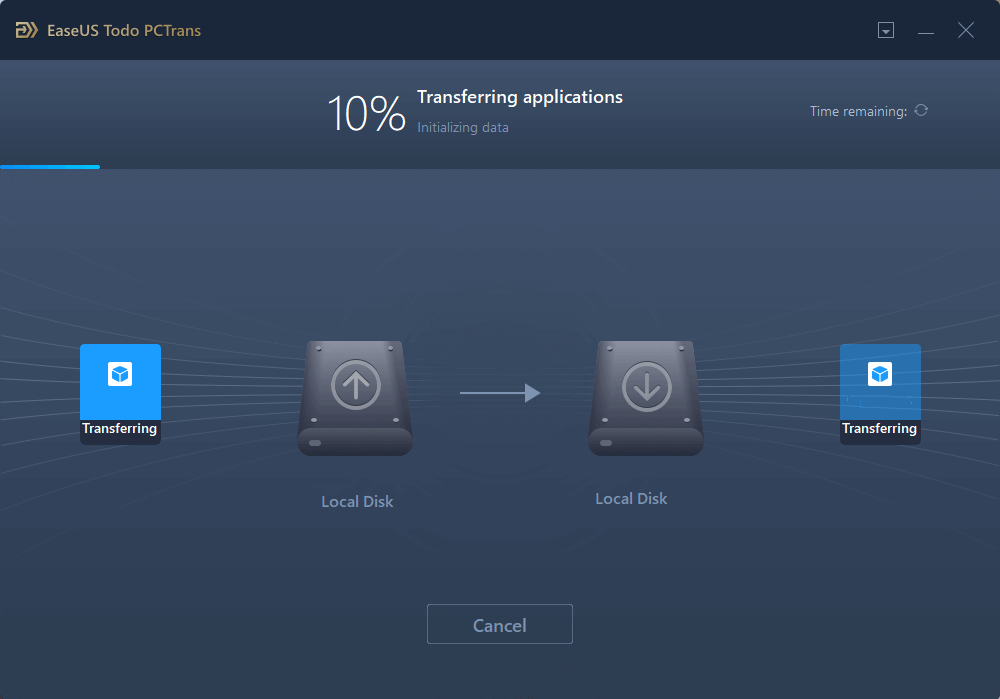 3-Step Migration of Steam Client and Games to A New Laptop/PC
Here are also a tutorial video and a 3-step guide for you to refer to complete the Steam game migration task between your old computer and the new gaming laptop or PC:
Step 1. Run EaseUS Todo PCTrans on both PCs
On the source PC, select "PC to PC" on the main screen of EaseUS Todo PCTrans and move on.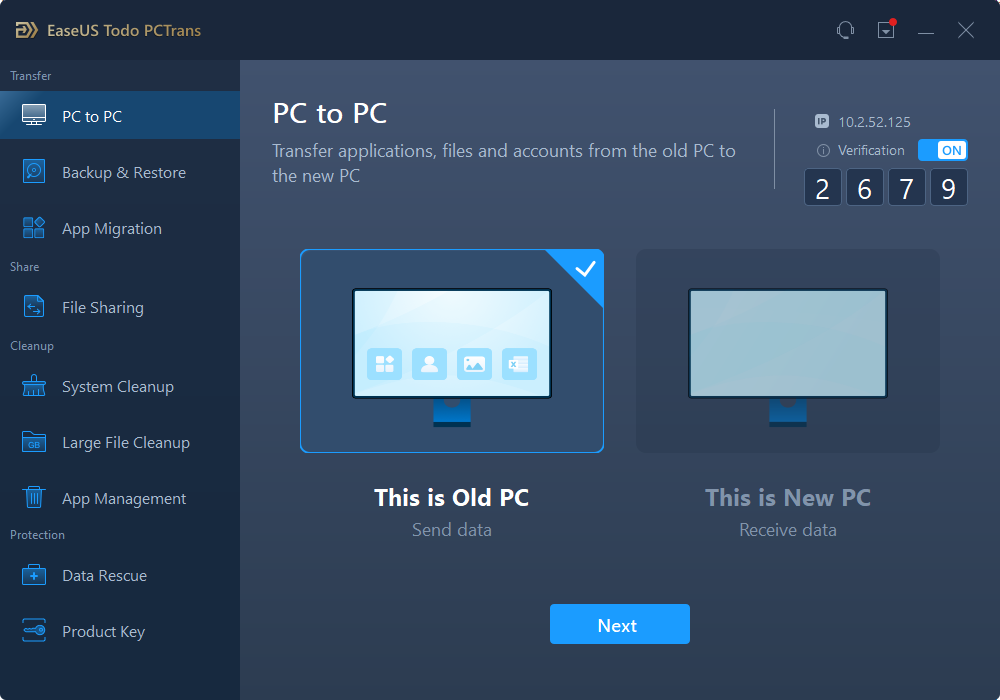 Step 2. Choose transfer direction - Old or New Computer
"New" - Transfer all data from remote old computer to current new computer.
"Old" - Transfer all data from current old device to a new computer.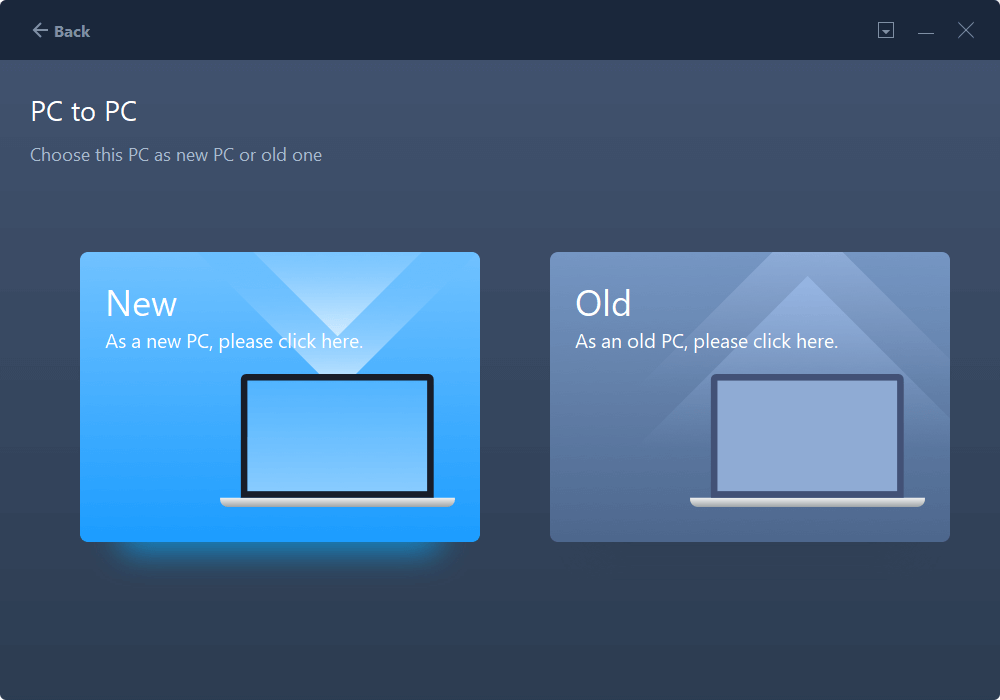 Step 3. Connect two computers
1. Select your target PC to connect via its IP address or device name and click "Connect".
2. Enter the login password of your target PC and click "OK" to confirm.
If you didn't see the target PC in the listed devices, you can also click "Add PC" to manually connect the target PC by inputting its IP address or device name.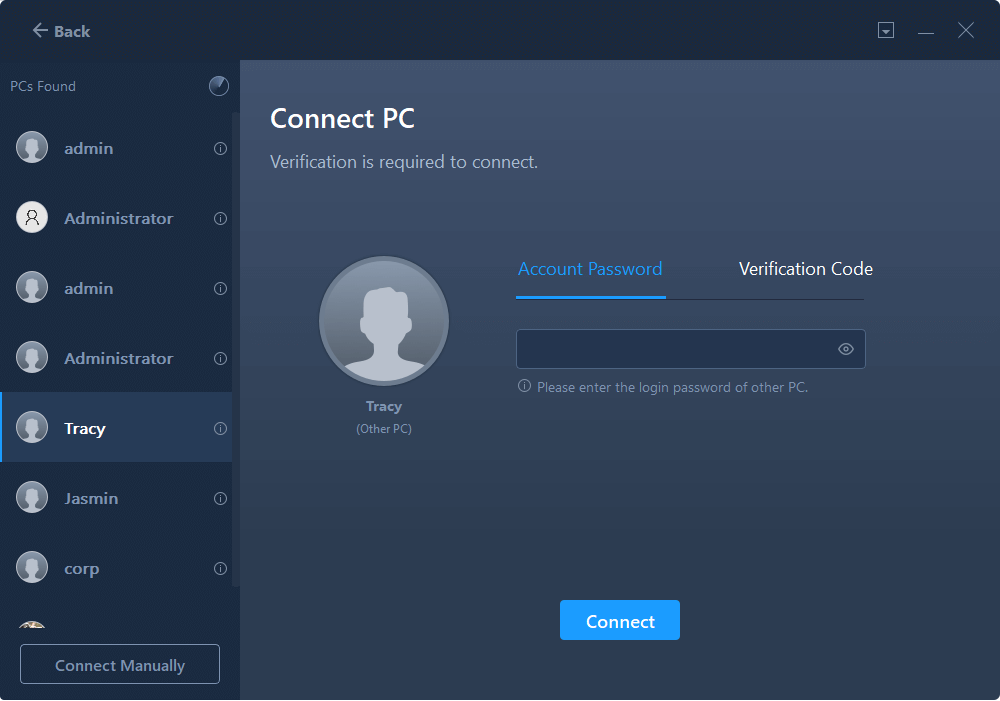 Step 4. Select apps, programs, and software and transfer to the target computer
1. You can select and choose what you want to transfer from the current computer to the target PC.
2. After selecting desired applications and programs, click "Transfer" to start the transferring process.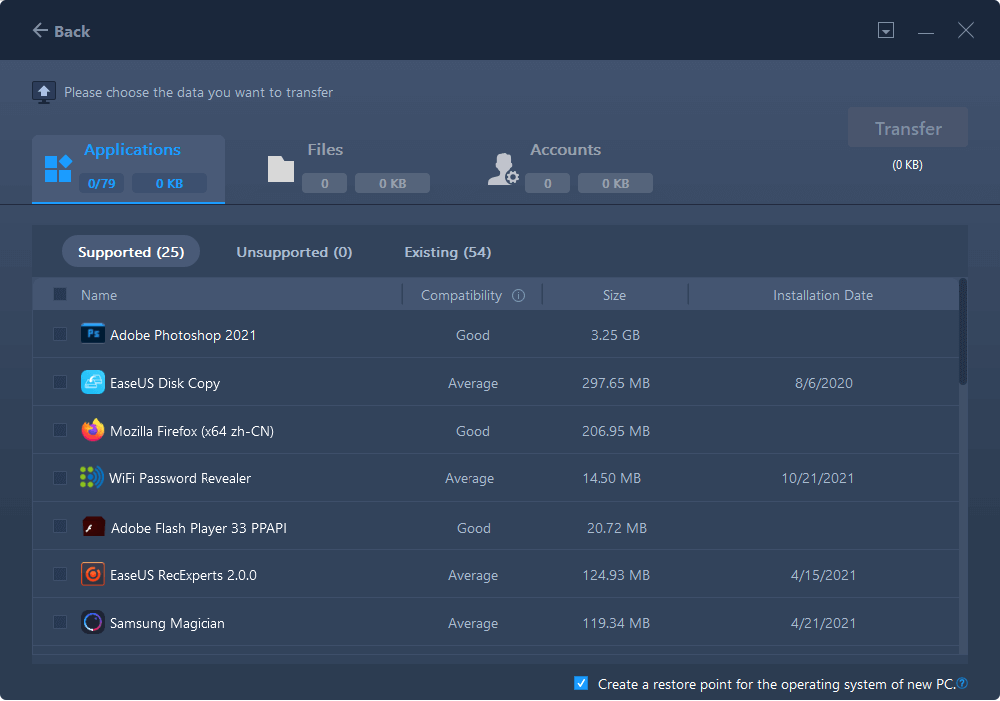 Conclusion
This page covers the best Steam Mover software - EaseUS Todo PCTrans and guides you through the process of moving Steam client and games to another drive or a new gaming laptop with detailed tutorials.
Unlike the old Steam Mover, other than Steam games, this software also supports to transfer more items like Windows games, Origin, Blizzard, Sony games, installed applications like Adobe Photoshop, Office, etc., and universal files like photos, music, documents, etc., to another drive or a new PC.
For an all-in-one data migration solution, EaseUS Todo PCTrans is your best choice.
People Also Ask
Besides offering the best Steam Mover software for you, we also collected 4 top concerned questions about Steam game moving and left a brief answer below to each question.
If you happen to have the same doubts, read on to find answers here now: 
1. Does Steam Mover work?
Yes, but it depends. 
Steam Mover works by moving all the data in the associated folder to your secondary drive, linking the new folder you designate for the old Steam game folder, and making Steam load game data from the new folder.
However, Steam Mover is only available on Windows 8, 7 and Vista PCs. The latest Windows 10 and old Windows XP are not supported.
For Windows 10 compatible Steam mover software, EaseUS Todo PCTrans is good for a try.
2. Can I move Steam from C to D?
Manually, yes. But it's challenging as manually moving the folder C:\Program Files (x86)\Steam\SteamAps to D:\Program Files(x86)\Steam may result in Steam client or game data loading failure.
A more secure option is to apply reliable Steam Mover software like EaseUS Todo PCTrans to migrate the game application and associated data to the target drive at one time.
3. How do I move Steam to another drive?
You have two options to move Steam to another drive: 
One is to follow the Steam community instruction to manually locate the Steam folder and data, copy and save them to another created new folder on the secondary drive. It's free but complex.
The other option is to use Steam mover software - EaseUS Todo PCTrans to securely migrate the Steam client and games to another drive in only a few clicks. It's safe and efficient. 
4. Can I move my entire Steam folder to another drive?
Yes, by manually locating the Steam Library folder, you can move it to another new drive.
However, we won't suggest you do this as any careless or improper operation may cause the Steam client or Steam games loading failure error. A more severe problem may happen on your computer.
About the Author
Daisy is the Senior editor of the writing team for EaseUS. She has been working in EaseUS for over ten years, starting from a technical writer to a team leader of the content group. As a professional author for over 10 years, she writes a lot to help people overcome their tech troubles.
Written by Tracy King 
Tracy joined in EaseUS in 2013 and has been working with EaseUS content team for over 7 years. Being enthusiastic in computing and technology, she writes tech how-to articles and share technical solutions about Windows & Mac data recovery, file/system backup and recovery, partition management and iOS/Android data recovery.
Reviews and Awards
EaseUS Todo PCTrans Free is a useful and and reliable software solution created to serve in computer migration operations, be it from one machine to another or from an earlier version of your OS to a newer one.

 Read More

EaseUS Todo PCTrans is by the folks at EaseUS who make incredible tools that let you manage your backups and recover your dead hard disks. While it is not an official tool, EaseUS has a reputation for being very good with their software and code.

Read More

It offers the ability to move your entire user account from your old computer, meaning everything is quickly migrated. You still get to keep your Windows installation (and the relevant drivers for your new PC), but you also get all your apps, settings, preferences, images, documents and other important data.

 Read More