Overview of easy disk drive repair
It is obvious that errors, file system corruption or bad sectors will occur and increase with the use of a hard drive or external USB devices like flash drive, pen drive or memory card. And if these errors accumulate to a certain number, they will do bad influence on the performance and even cause Windows system crash, hard drive failure & data loss problem. So, it is important for you to repair bad sectors, file system corruption or other disk errors in time to avoid all these possible disasters. In this case, an easy disk drive repair tool for Windows 10/8/7 which is able to make the job easier can help you a lot.
How to use EaseUS easy disk drive repair software to repair disk errors
EaseUS partition software is a popular disk management tool that used by millions of users to deal with various disk-related jobs. Its disk partition feature offers the software the ability to quickly scan and then fix any bad sectors, errors or corruptions that found on the hard disk in Windows 10/8/7 or other versions. For its powerful hard drive repair capacity and wizard-like interface, the program is recommended as the best easy disk drive repair tool. And, by the way, except for hard drive, EaseUS easy disk drive repair software also works with a wide range of external memory devices including SSD, USB flash drives, and SD cards.
Step 1: Open EaseUS Partition Master on your computer. Then locate the disk, right-click the partition you want to check, and choose "Check File System".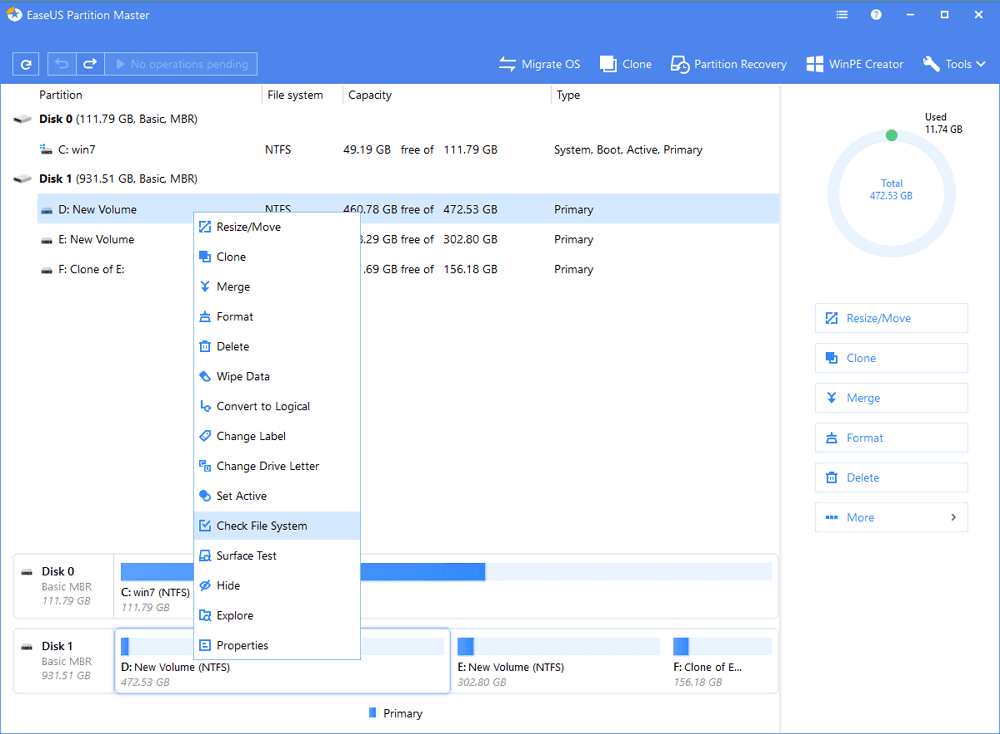 Step 2: In the Check File System window, keep the "Try to fix errors if found" option selected and click "Start".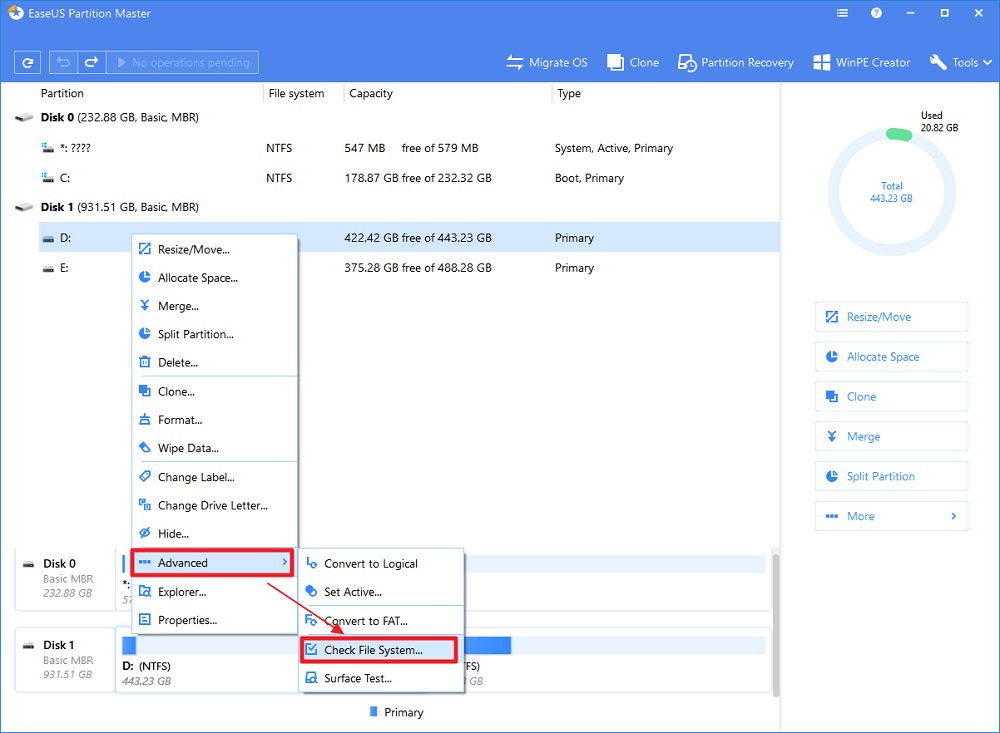 Step 3: The software will begin checking your partition file system on your disk. When it has completed, click "Finish".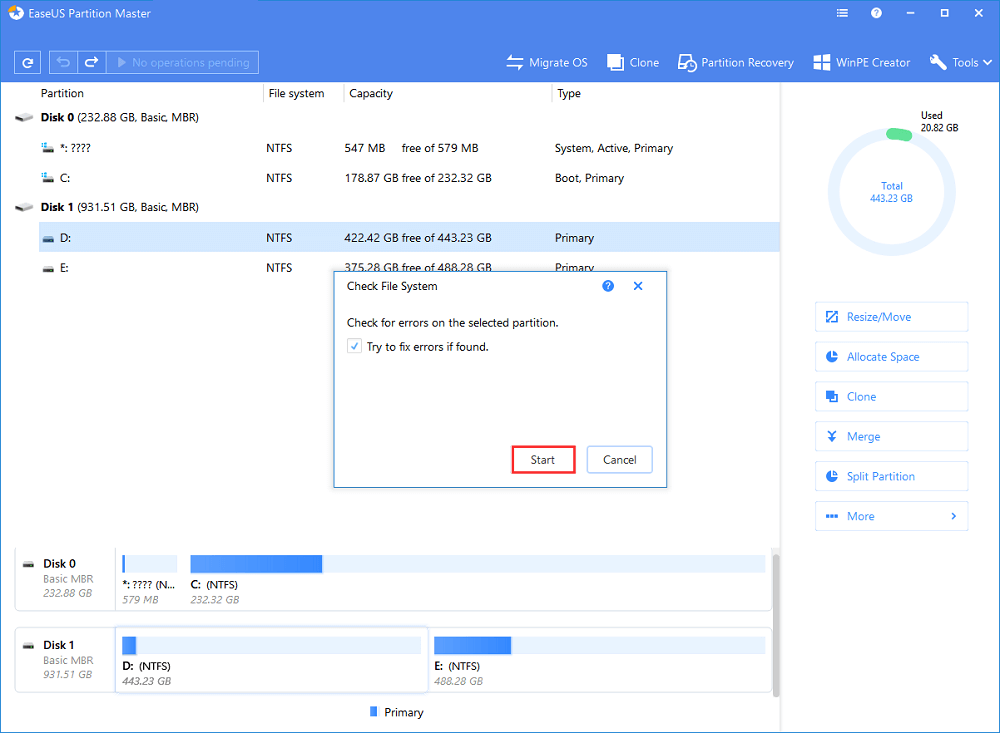 Note: Here, if easy disk drive repair tool failed to repair the disk and result in data loss disaster, you can try EaseUS disk data recovery to retrieve your files in simple steps. The program performs well in data recovery even your disk is not recognized and become inaccessible.