Workable Solutions
Step-by-step Troubleshooting
Replace/Upgrade Laptop

1. Connect the SSD to Your Laptop...Full steps

2. Clone Your Hard Drive...Full steps

3. Physically Replace Your Laptop HDD...Full steps
Preparations Before Replace the Laptop HDD with an SSD
It is really easy to upgrade your laptop to SSD. Now let's see what you need to prepare before you start to replace your laptop HDD.
♦ Suitable Tools.
It would be easy if you have easy access to your hard drive via a removable panel on the bottom of the laptop. If your laptop doesn't have this kind of easy access, you'll need to use specialized toolkits such as specialized screwdrivers, suction cups, pry tools, and tweezers.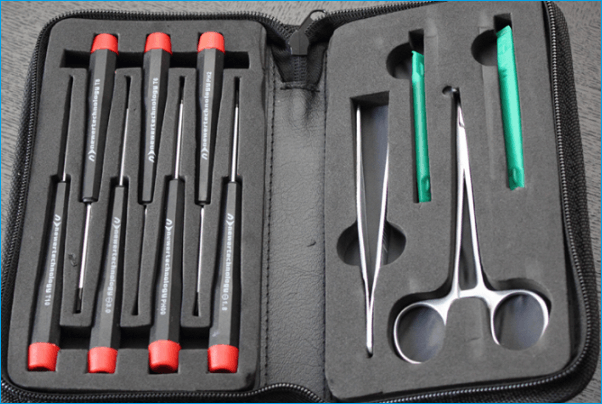 ♦ An SSD.
First, figure out what type of interface the drive in your laptop is compatible with (usually SATA or PCIe),  and determine which form factor will fit (often 2.5-inch or the slim M.2). From there, it's up to you to balance price, performance, and size.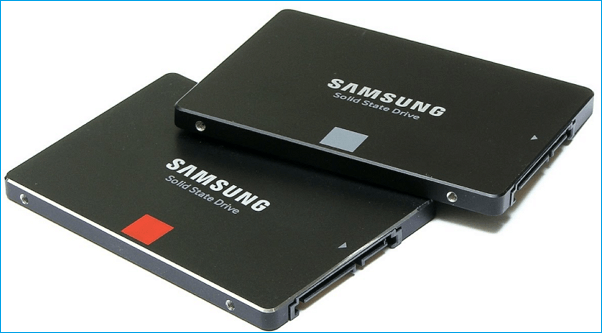 ♦ A Super Fast Disk Cloning Software.
You may wonder why you need a disk cloning software. You'd better backup your system or clone your disk before you replace the old disk to a new one because data loss happens every second. 
Step-by-step Guide to Upgrade Laptop HDD to an SSD
1. Connect the SSD to Your Laptop
Physically connect the SSD. Place the SSD in the enclosure or connect it to the USB-to-SATA adapter, and then connect it to your laptop with the USB cable.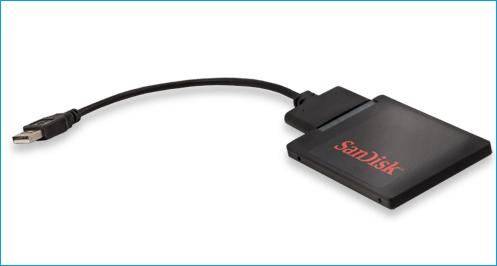 2. Clone Your Hard Drive
To simplify the process of cloning your laptop hard drive, you can save your time, energy and download this 100% secure disk cloning software - EaseUS Disk Copy here now:
PS: This software is fully compatible with all Windows Operating Systems, which means that you can install it on any Windows computer or laptop for creating a disk image. Now follow the details below:
Prior Notice:
The "Sector by sector copy" asks the size of your destination disk to be at least equal to or larger than that of the source disk. Leave this feature unchecked if you wish to clone a larger hard disk to a smaller hard disk.
All data on the destination disk will be completely erased, so take care.
Step 1. To start copying/cloning an entire disk to another, choose this disk as the source disk under "Disk Mode" and click "Next".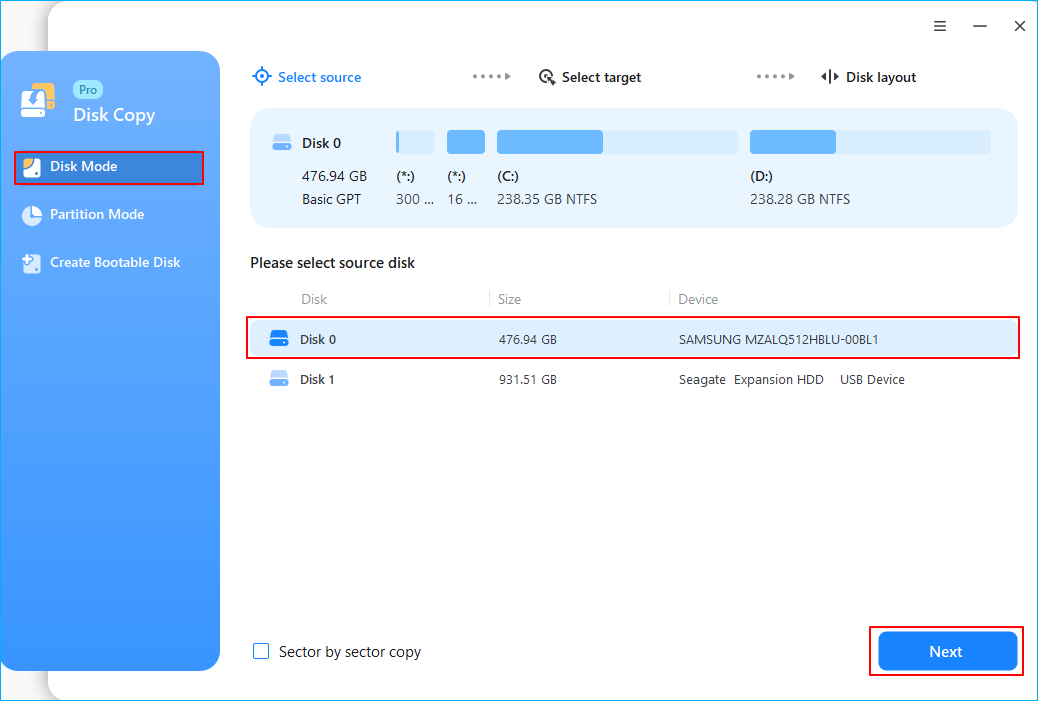 Step 2. Choose the other disk as the destination disk.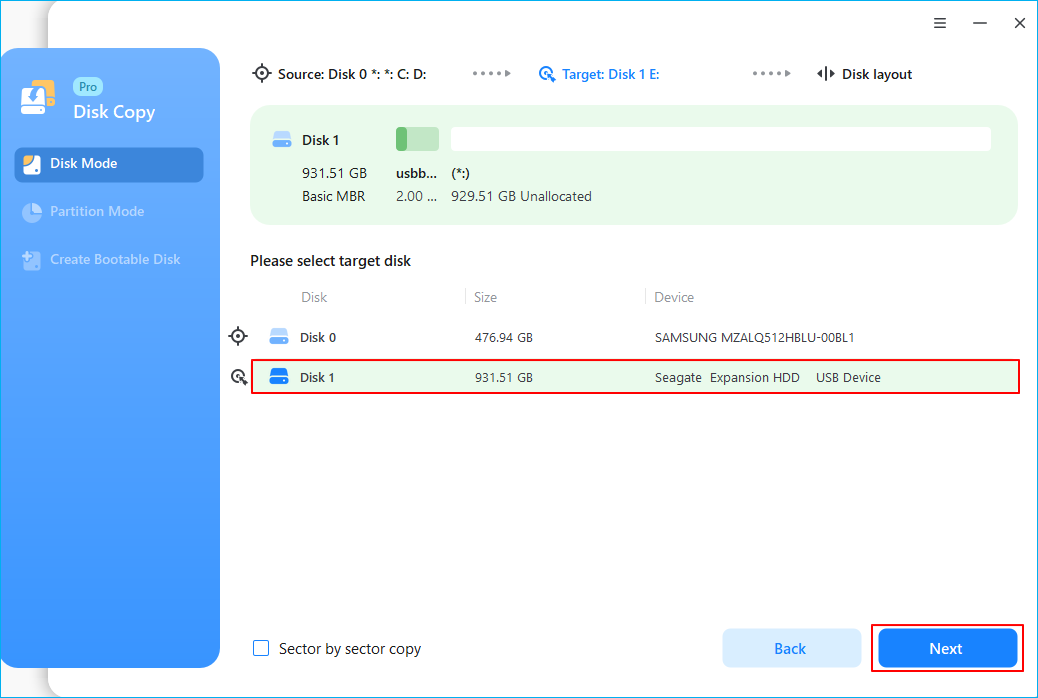 A message now appears, warning you that data will be lost. Please confirm this message by clicking "OK" and then click "Next".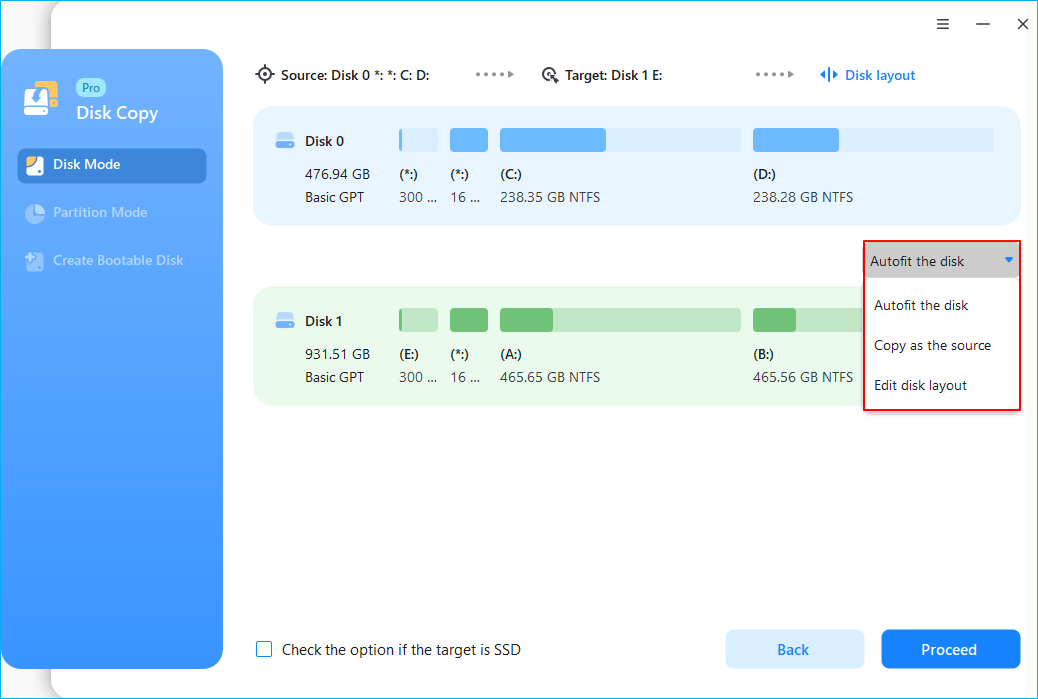 Step 3. Check the disk layout of the two disks. You can manage the disk layout of the destination disk by selecting "Autofit the disk", "Copy as the source" or "Edit disk layout".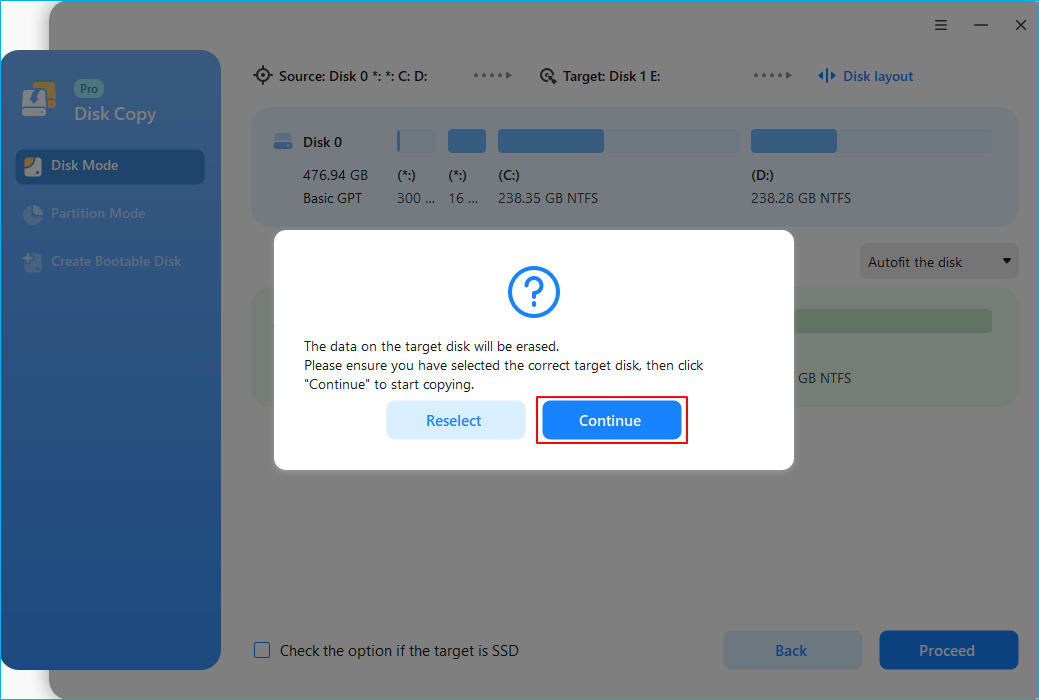 "Autofit the disk" makes some changes by default on the destination disk layout so that it can work at its best status.
"Copy as the source"does not change anything on destination disk and the layout is the same as source disk.
"Edit disk layout" allows you to manually resize/move partition layout on this destination disk.
Tick the "Check the option if the target is SSD" option to put your SSD in its best performance.
Step 4. Click "Proceed" to officially execute the task.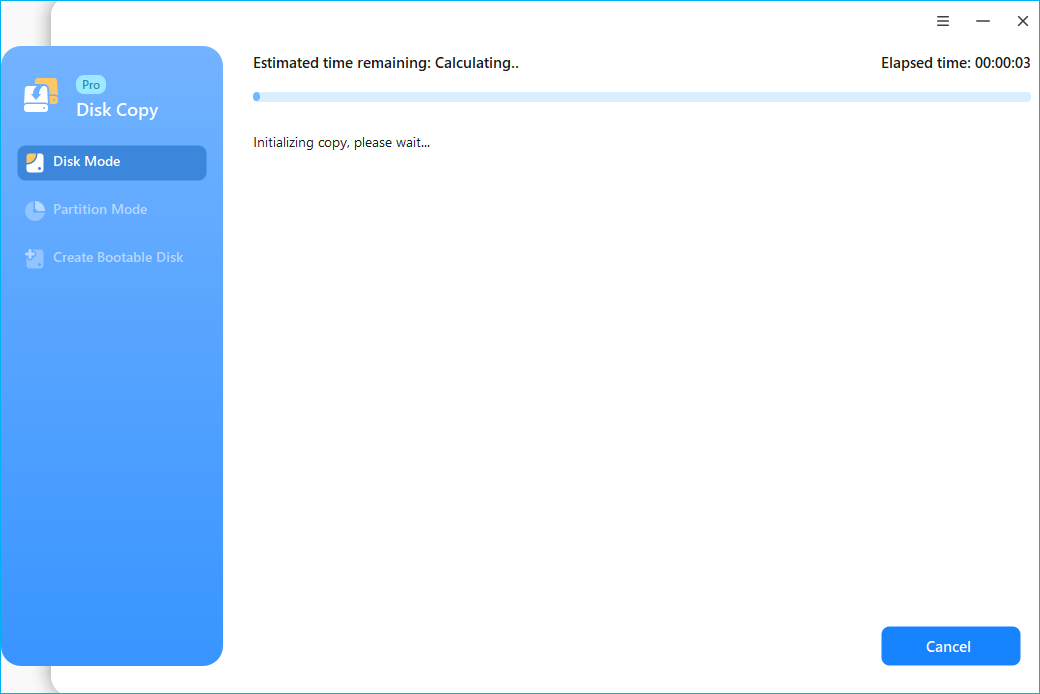 Video Tutorial - HDD to SSD Clone
3. Physically Replace Your Laptop HDD with the SSD
► Turn the computer off and remove the back panel. 
Turn your laptop off and then disconnect both the power cable and any other connected cables -- including the SSD. Then unscrew the back panel and remove it to get access to your hard drive.
► Use your tools to secure your drive to the laptop. You'll need to unscrew those before you can remove the drive.
► Lift the old drive up about 30 or 45 degrees and pull it out. In its place, install the SSD and put the back panel on.
4. Boot Up with the SSD
The moment of truth: Turn your laptop on. If your laptop boots as normal and you see all of your programs and settings just the way they were before (except much faster), all went well.
EaseUS Disk Copy
Clone an old disk to a new one
Clone a small disk to a large one
Clone HDD to SSD
TRY IT NOW
Video Tutorial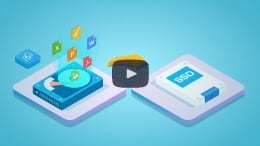 How to Clone HDD to SSD on Windows 10/8/7