Pre-checks When Acronis True Image for Crucial Not Working
In case you're not aware of this amazing software, Acronis True Image for Crucial is software used to clone, backup your device and operating systems plus your files, data, and settings. Acronis True Image for Crucial Requires some specifications to work otherwise it shows errors, which are the following:
Crucial BX-series or MX-series SSD
Acronis True Image for Crucial requires the Crucial BX-series or MX-series SSD to clone or backup your data from the device or disk connecting through either a SATA or SATA cable for laptop adapter depending on what you are using; a laptop or a computer.
To run other programs then cloning like backing up, sync, and dashboard requires an update from the Acronis to the unrestricted version.
Older versions of software require the registration key but the updated ones only require Crucial BX-series or MX-series SSD
Source Drive should be Error-free
Acronis True Image for Crucial Requires your source image to be error-free. If your source drive is not error-free it will not clone your data, settings, or the operating system.
Common Issues of Acronis True Image for Crucial
Although Acronis True Image for Crucial is a user-friendly software, capable of cloning data, backing up, and making OS migration easy. Still, it has some bugs and errors which are frequently reported and observed too. Issues like that result in Acronis True Image for Crucial not working. Some of the common issues are as follows:
1. SSD does not detect Acronis
If your SSD is not a Crucial BX-series or MX-series SSD this might happen that it is not detected by Acronis.
* Related reading: How to fix SSD not showing or detected
2. New external USB drive not recognized by Acronis
Sometimes Acronis does not recognize the external USB drive and shows error messages. If sometimes you try to run your program manually it tries to shut down the PC.
3. Crucial SSD is not appearing in the destination disk
Sometimes Crucial SSD does not appear on the destination disk because of low power or the SSD is not connected correctly.
4. Clone failed upon 99%
Cloning stops at 99% and gives error messages which are due to the errors present in the receiver disk.
How to Fix Acronis True Image for Crucial Not Working?
To do cloning through the Acronis True Image for Crucial, you need to make sure all the requirements are fulfilled, including; software being updated, you are using Crucial BX-series or MX-series SSD, and your drive is error-free.
Besides these requirements, make sure the following requirements are also fulfilled:
Cables are connected correctly
Try new cables to avoid the faulty cables
Make sure your drive is working properly
Acronis in Windows require bootable media to avoid other media conflicts.
Try to initialize your drive manually if Acronis did not as it is also part of the cloning.
100% Working Solution to Acronis True Image for Crucial Not Working 
For some users, if Acronis true image for crucial still does not work you can use the alternate software. The sound one for disk cloning software that fully supports Crucial products is EaseUS Disk Copy.
There are lots of benefits to using, some of them are following:
Offers everything you can find in Acronis
EaseUS Disk Copy is offering all the functions available in Acronis, including, cloning, backing up, and syncing your data from the drive.
Better disk cloning user experience
It is very user-friendly. You can use this at your home and clone your drive when you want to upgrade for a better experience.
Less disk cloning issues happen
There are very few reports about issues or errors in cloning disks. You do not need any particular SSD to clone.
More professional tech support for 24 hours
The interface is very user-friendly and it is just about a few clicks to clone your disk. Still, if there is any need you want their tech support is 24/7 here to guide you better.
Follow a full guide to clone HDD/SSD to SSD with EaseUS Disk Copy:
Step 1: In "Disk Mode", select the HDD that you want to clone.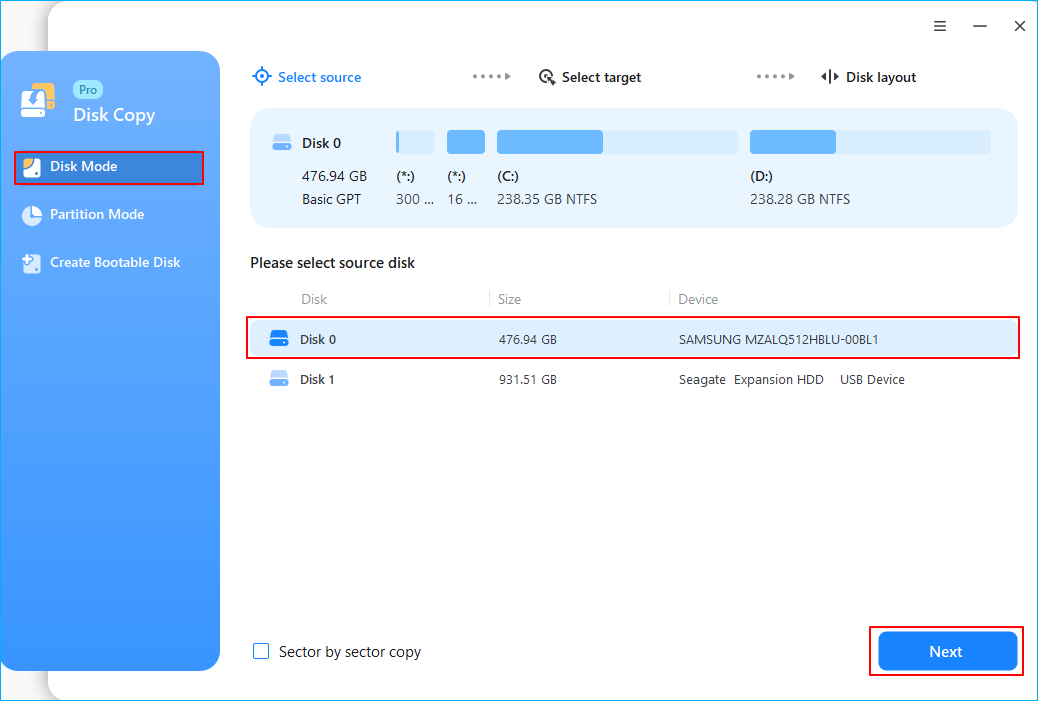 Step 2: Select the SSD as your destination.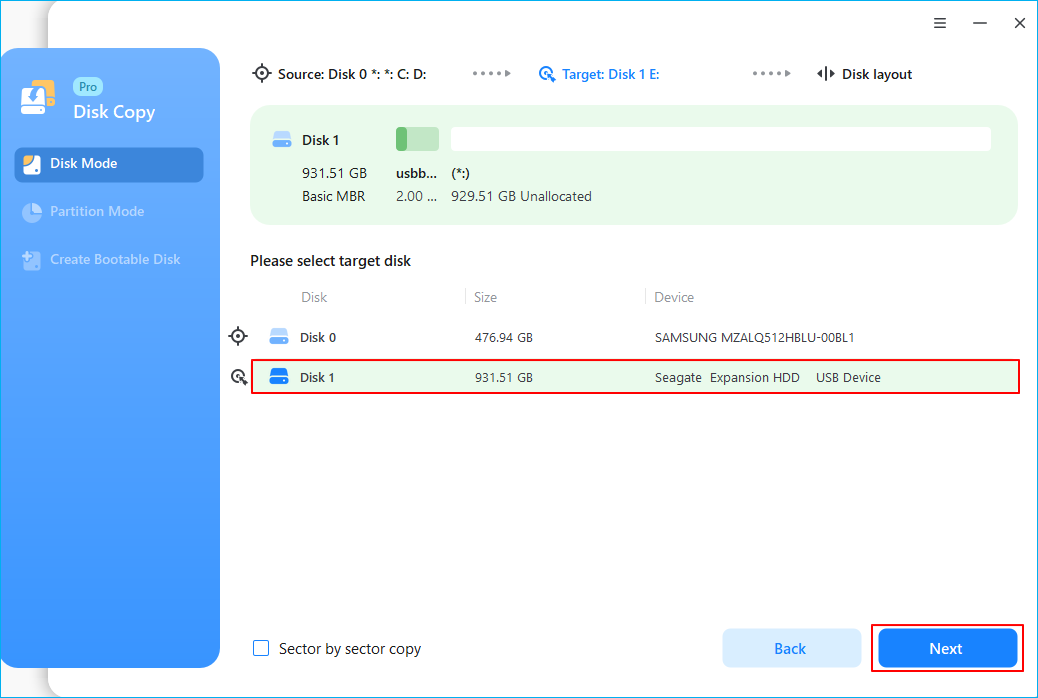 A warning message tells you that the data on the SSD will be erased. Click "OK" to continue if you do not have important data on the destination disk.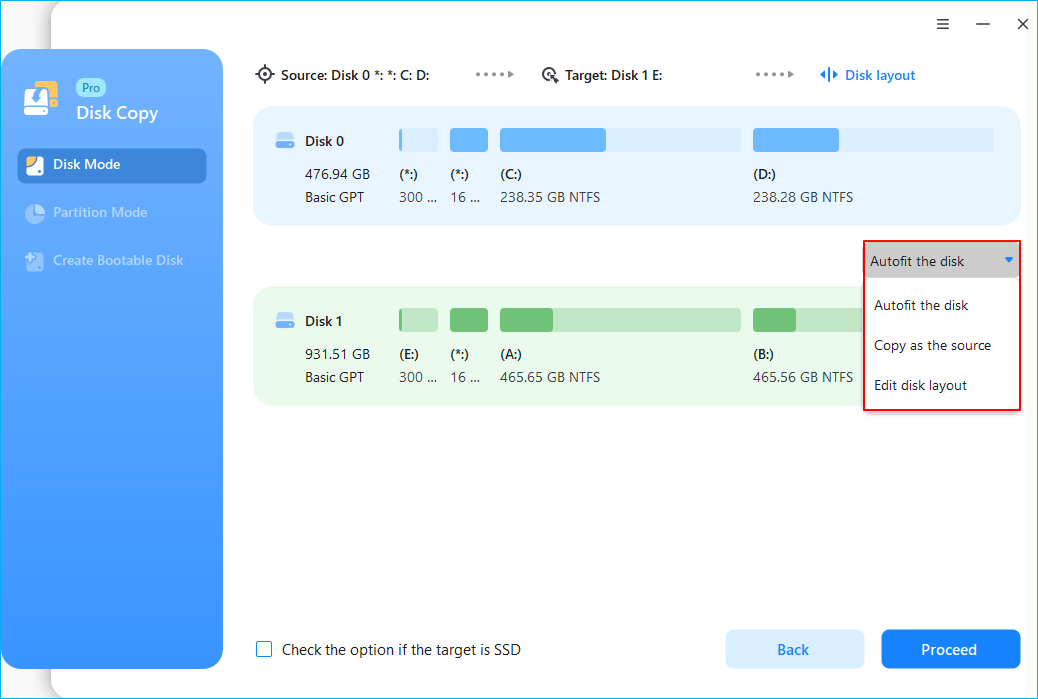 Step 3: Edit the disk layout and then click "Proceed" to continue.
As the destination is an SSD, you are suggested to tick "Check the option if the target is SSD".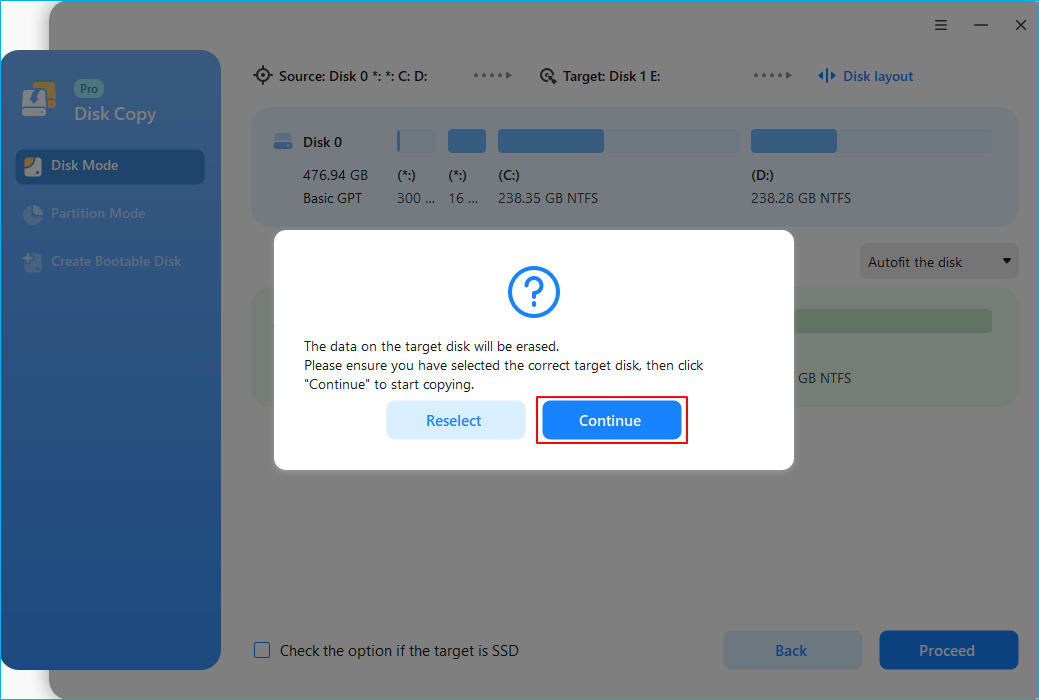 Step 4: Wait for the process to complete.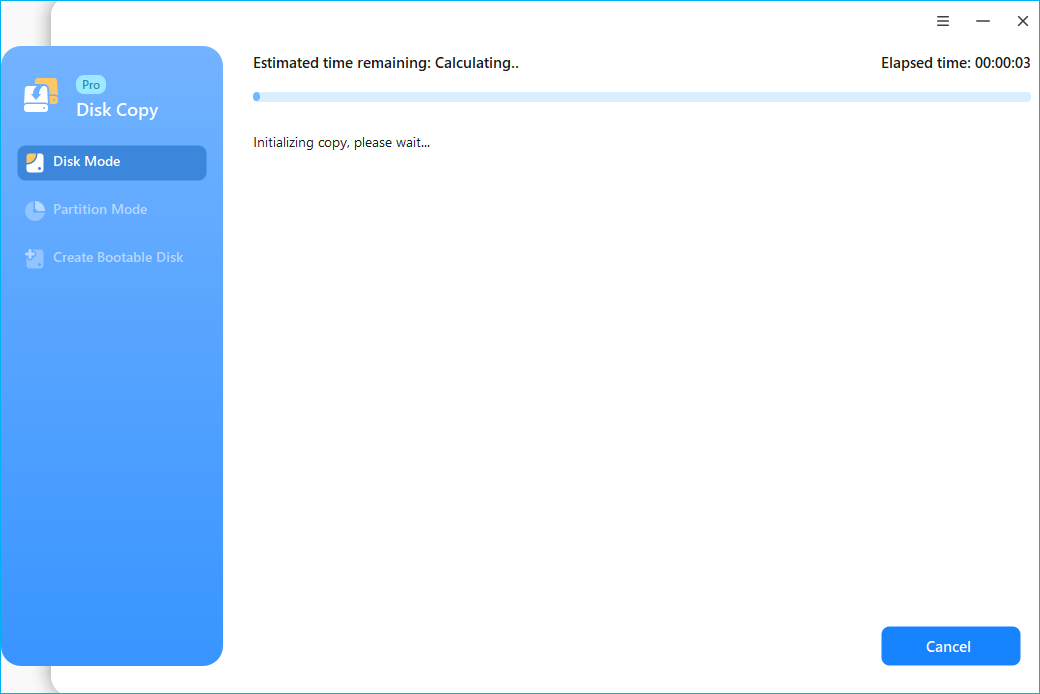 Conclusion
Acronis True Image for Crucial is a cloning software that is continuously reporting some errors. If you need to clone, you can use the EaseUS Disk Copy for cloning software or making backups. It is Windows 11 Supported. The EaseUS Disk Copy is user-friendly software. 
It is time and money-saving; it does not require any specific Crucial BX-series or MX-series SSD. EaseUS Disk Copy software is an easy-to-use disk clone software for home users. Regardless of your operating system, this safe disk copy or clone software can safely migrate your hard disk to another disk of your choice. 
With EaseUS Disk Copy, you can migrate data from larger data disk to even small data disk. You can easily exchange the HDD for SSD through this software. It will increase your work performance and smooth functions.  So why don't you check this one out and find for yourself how this is better than Acronis!
EaseUS Disk Copy
Clone an old disk to a new one
Clone a small disk to a large one
Clone HDD to SSD
TRY IT NOW
Video Tutorial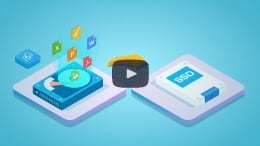 How to Clone HDD to SSD on Windows 10/8/7