Page Content:
Overview of USB Drive Not Recognized/Detected Error
"My SanDisk USB flash drive is not recognized when I plug it into my laptop. Is there any way to fix and restore the data, as I have all my schoolwork on it? Please help if you know any solutions."

Like the user above, many people have encountered the issue of the USB drive not recognized or detected. The last USB device you connected to this computer malfunctioned, and Windows does not recognize it. Why is my USB not showing up on the computer? The reasons causing this problem are varied, including:
USB connection issue
Drive letter issues
USB driver error
Hardware damage
File system errors that can cause your USB drive to format as RAW
To determine which fault has occurred and the drive's current state, you'll need to use the Disk Management utility in Windows. This operation can examine the pen drive and give you further details of the solution required
Check The Causes of Pen Drive Not Detected
With the USB flash drive connected to your PC, here's how to check its status with the Disk Management tool.
Step 1. Right-click "This PC" and choose "Manage".
Step 2. Go to "Disk Management".
Step 3. You should now see your USB drive in one of the following states:
The drive shows as an unallocated space
The drive shows without a drive letter
The USB drive is not showing up in the Disk Management utility
After identifying the specific state of the drive, you can now apply the corresponding solution below to fix the problem.
How to Fix a USB Flash Drive That Is Not Recognized
Here are a few ways to fix USB flash drive problems that a PC can't recognize. Even if your drive isn't displaying one of the above statuses, it's worth trying these tips to see if it will get your data back. Before the step-by-step guide, you can also watch the video to fix the pen drive not detected.
1:14 Check your USB on disk management
1:40 Fix 1. Create new volume
2:04 Fix 2. Run Hardware and Device Troubleshooter & Update USB Device Drivers
3:03 Fix 3. Use Disk Management to change drive letter
3:33 Fix 4. Recover data and then format the RAW USB drive
Fix 1. Recover Files from RAW USB Drive Before Formatting
Applies to: Fix USB becomes RAW.
File system errors can render a USB drive RAW, meaning a computer can't read it. In this situation, you'll need to recover the files from the drive first, then convert RAW to NTFS or FAT32 format to use it again.
To retrieve data from an inaccessible device, you can use EaseUS Data Recovery Wizard. It perfectly supports deleted file recovery, formatted data recovery, RAW partition recovery, and other data loss situations.
To recover data from the RAW USB drive:
Step 1. Run USB Data Recovery Software
Connect the USB drive or pen drive to your computer and launch EaseUS USB data recovery software on your PC. Select the drive which is labeled as a External drives, and click "Scan" to start looking for lost files.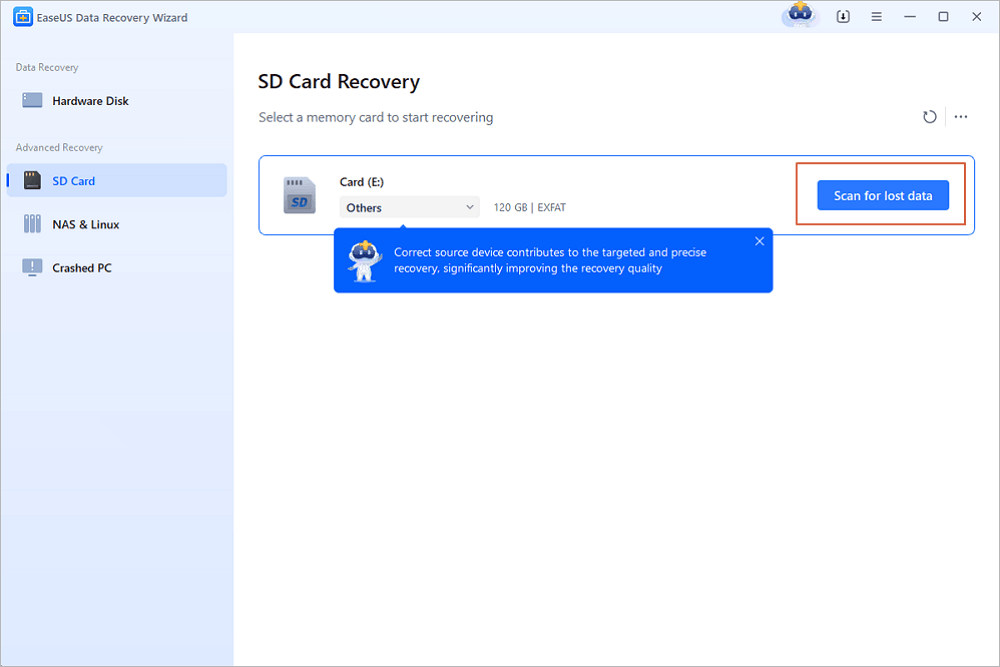 Step 2. Scan and Search Lost Files on a USB Drive
EaseUS Data Recovery Wizard will thoroughly scan your USB flash drive/pen drive and find all your lost data on it. When the scan process completes, use the Filter feature to find wanted files.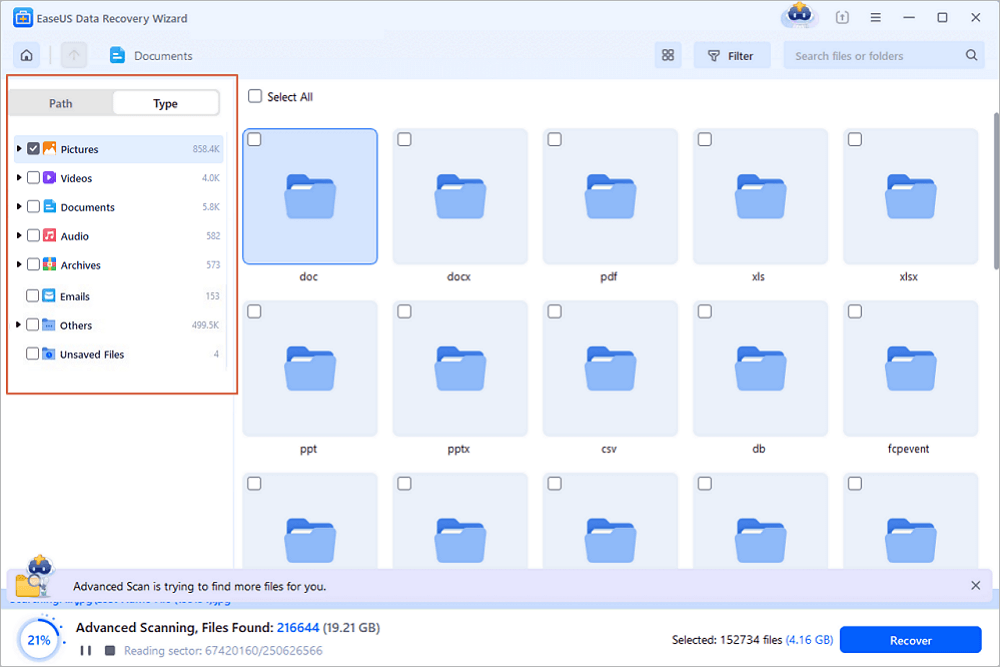 Step 3. Restore All Lost Files from USB
A double-click will allow you to preview the files. Select the target files to restore and click "Recover" to save them to a secure location on your PC or other external storage devices.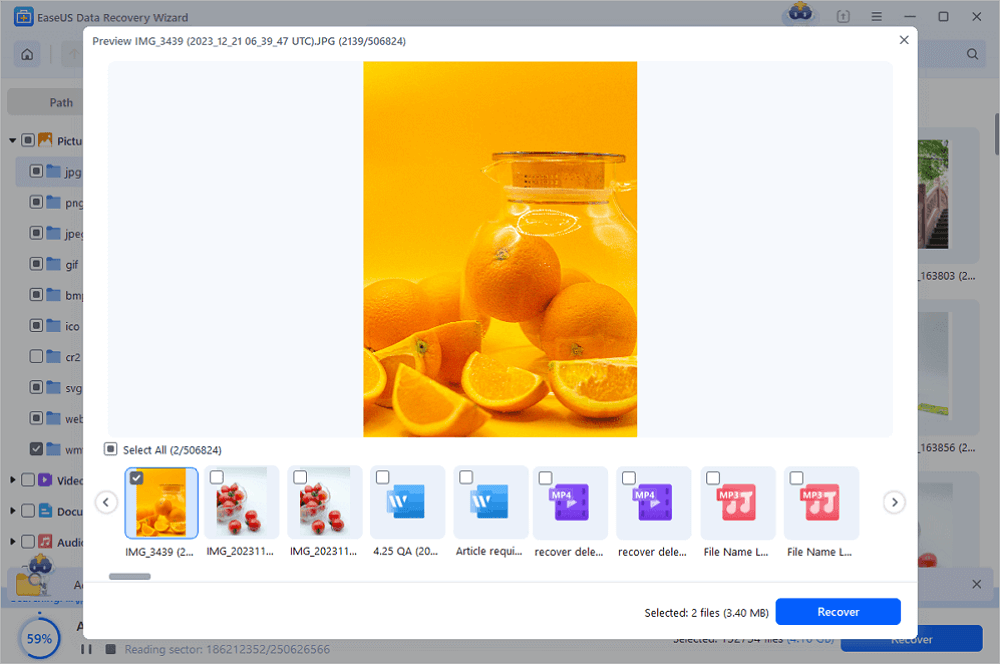 If you are not good at DIY USB data recovery or USB repair, you can ask for help from EaseUS's technical support team. They provide a one-on-oneremote assistance service to fix HDD/SSD/USB/SD card issues, recover partitions, wipe data, etc.
EaseUS Disk Repair and Recovery Services
Click here to contact our experts for a free evaluation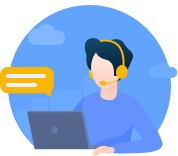 Consult with EaseUS data recovery experts for one-on-one manual recovery service. We could offer the following benefits after a FREE diagnosis.
Fix HDD, SSD, external hard drive, USB flash drive errors, and restore data from all RAID levels
Recover lost partitions that cannot be restored by data recovery software
Fix disks that cannot be read or accessed because of bad sectors
Fix disks that become GPT-protected partitions
Wipe data, unformat hard drive, Install/uninstall software or driver, etc.
After retrieving all the files, you can now format the USB flash drive and assign a new file system to the device, making it usable again.
Fix 2. Update Unallocated USB Driver and Create New Partition
Applies to: Fix USB drive shows as unallocated space.
If your USB drive is showing as unallocated space in the Disk Management utility, it could be that the driver is outdated or corrupted. To fix this, you'll need to install a new driver.
Step 1. Connect the USB flash drive to the PC
Step 2. Navigate to "Control Panel" > "System" > "Device Manager" > "Disk drivers".
Step 3. Select your USB device, then right-click and choose "Uninstall". Next, select "Scan for hardware changes" to refresh the drivers.
Step 4. Restart your computer.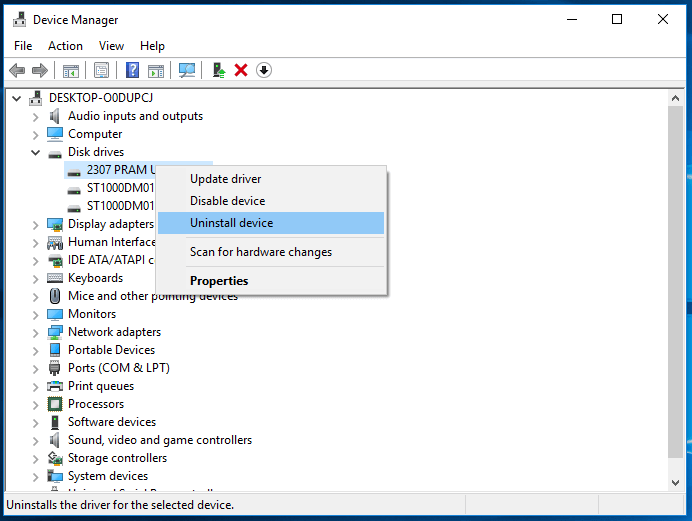 If reinstalling the USB driver doesn't help, you can recover your data from the unallocated space with the help of the EaseUS Data Recovery Wizard. Then, once they're safe, you can create a new volume on the drive to make it ready for data storage. (The unallocated space will appear as a "lost partition" in EaseUS EaseUS Data Recovery Wizard. Choose the proper partition to scan and then recover your data.)
To create a new volume on a drive showing unallocated space:
Step 1. Go to "This PC", right-click it and choose "Manage"> "Disk Management".
Step 2. Right-click the unallocated space and choose "New Simple Volume".
Step 3. Follow the wizard to finish the process.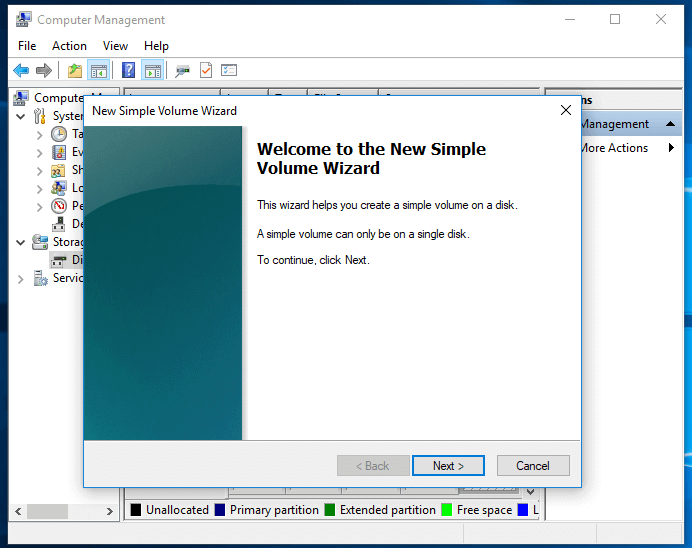 Fix 3. Change USB Driver Letter to Make It Detectable
Applies to fix: USB drive shows without driver letter.
Another reason that could cause the USB drive not detected issue is if another drive already occupies the drive letter assigned to the USB drive on the computer (or the letter on the USB is missing). To solve this problem, you just need to use the EaseUS free partition software to assign an unused drive letter to the USB drive. This should clear the issue and allow you to recover inaccessible data quickly.
You can also assign a drive letter to your USB drive using the Disk Management utility in Windows.
Step 1. Keep your USB connection. Right-click "This PC" and choose "Manage" > "Disk Management".
Step 2. Right-click the volume on your USB flash drive and select "Change Drive Letter and Paths".
Step 3. In the new window, click "Change".
Step 4. Assign a new drive letter to your USB drive and click "OK".
Fix 4. Check USB Port and Change Connection to Make USB Recognizable
Applies to: Fix USB isn't showing up in Disk Management
If the Disk Management utility at all does not detect your USB flash drive, it's likely that:
The USB drive is not connected properly
There are driver issues
Your USB device is physically damaged
To fix the pen drive not detected, try the following methods:
Change the USB port/cable
Connect your external hard drive or other storage devices to another computer and check whether the problem remains
Connect your USB drive to the rear ports on your desktop PC, which often provide more stable power supplies compared to the front ones
Finally, reinstall the drivers (detailed above). If these tips don't help, you should consider taking the USB flash drive to a specialist for repair.
The Bottom Line
As you can see, there are various ways a USB drive can be rendered unusable. Hopefully, you've been able to recover your files by following the steps in this guide. But we also recommend that you make regular backups of your data and be sure to eject drives properly from your PC each time you're finished with them.
FAQs About USB Drive Not Recognized or Detected
Besides fixing USB flash drive not recognized error and bringing lost files back, some users may also want to know the causes of USB flash drive not showing up, how to repair the USB drive, etc. If you are interested in these questions, follow on, and you will find a satisfying answer below:
1. Why is my USB flash drive not showing up?
If a driver is missing, outdated, or corrupted, your computer won't be able to load your USB drive. USB driver issues, drive letter conflicts, file system errors, etc., may all cause your USB flash drive not showing up on Windows PC.
You can update the USB driver, reinstall the disk driver, recover USB data, change the USB drive letters, and format the USB to reset its file system. For a detailed guide, refer to USB Not Showing Up in Windows 10/8/7 for help.
2. How can I repair my USB flash drive?
USB flash drives can become corrupt or damaged for a variety of reasons. Luckily you can fix your USB for free.
Windows CHKDSK and Windows disk error checking can repair errors on your disk from the command line. Afterward, with EaseUS data recovery software, you can get your data back from a failed pen drive without losing files. 
For a detailed guide, you may refer to USB Flash Drive Repair Tool for help. 
3. How can I recover my USB flash drive that is not recognized?
As recommended on this page, when your USB flash drive, pen drive, or external hard drive becomes unrecognized, you can get rid of this issue with the following steps:
Step 1. Check USB status in Disk Management: 
The USB shows as RAW
The USB shows as unallocated space
The USB shows without a drive letter
The USB is not showing up in Disk Management
Step 2. Fix related error on the USB drive and make it recognized:
1. Recover files and format RAW USB.
2. Update unallocated USB drivers and create a new volume.
3. Change the USB drive letter.
4. Check the USB port, change the USB connection
5. If none of the above fixes work, take the USB to a local device repair center for manual repair.

Cedric Grantham is one of the senior editors of EaseUS who lives and works in Chengdu, China. He mainly writes articles about data recovery tutorials on PC and Mac and how-to tips for partition management. He always keeps an eye on new releases and loves various electronic products.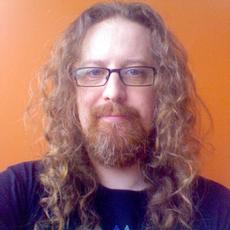 Approved by Martyn Casserly 
Martyn Casserly has been involved with tech ever since the arrival of his ZX Spectrum back in the early 80s. He covers iOS, Android, Windows and macOS, writing tutorials, buying guides and reviews. He is a professional content contributor for many known ITwebsites like Macworld.co.uk and techadvisor.com.