Quick Navigation:
SSD (Solid State Drive) is increasingly popular among computer users because of its high performance compared with HDD. As its price becomes lower and lower, it will occupy a larger position in the market, and more users will upgrade the original HDD to SSD.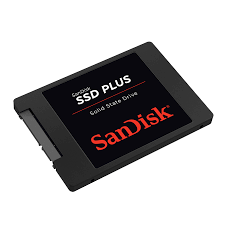 Why Should You Choose SSD not HDD?
Whether you are looking to increase the performance of your computer or simply want to improve its reliability, making the switch from a traditional hard drive to an SSD can provide numerous benefits.
Advantages of SSD over HDD
1. Faster reading and writing speed
2. Stronger reliability and durability
3. Safer data restoring
Benefits after you replace HDD with SSD
1. SSD is much faster than HDD, which leads to shorter boot times and quicker load times for games and programs.
2. SSD is more durable and reliable, as it has no moving parts that can break or fail.
Must I Reinstall Windows if I Want to Upgrade to SSD?
If you are looking to upgrade your hard drive, you may be wondering if you need to reinstall Windows. The answer is no! With a few simple steps, you can clone your hard drive and replace it with an SSD without losing any of your data or having to reinstall Windows.
EaseUS Disk Copy fits all your requirements perfectly and helps you to go through the whole process easily without making any mistakes. It is a professional tool for cloning disks, systems, or other data. With it, you can effortlessly upgrade disks and migrate systems to other computers.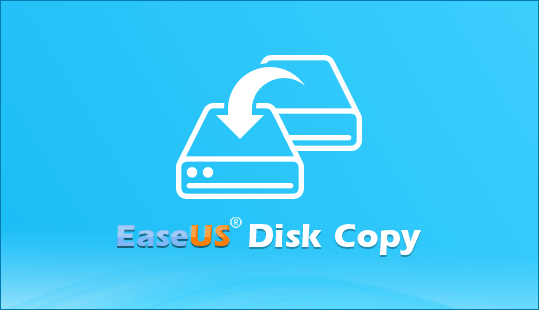 How to Clone Hard Drive to SSD
Preparations before Replacing
Before you are ready to start, you need to prepare a few things and pay attention to some important points, so as to ensure that everything is safe.
1. Back up your SSD in advance if there are files in it.
    * Cloning an HDD to the SSD will erase all the data on the target device.
2. Make sure the capacity of the SSD is bigger than the used space on your HDD.
    * If the storage capacity of the SSD is not large enough, data may be lost or destroyed.
3. Make sure the partition style of the target disk is in accordance with the source disk. 
When everything is ready, you can start by following the instructions below:
Step 1: In "Disk Mode", select the HDD that you want to clone.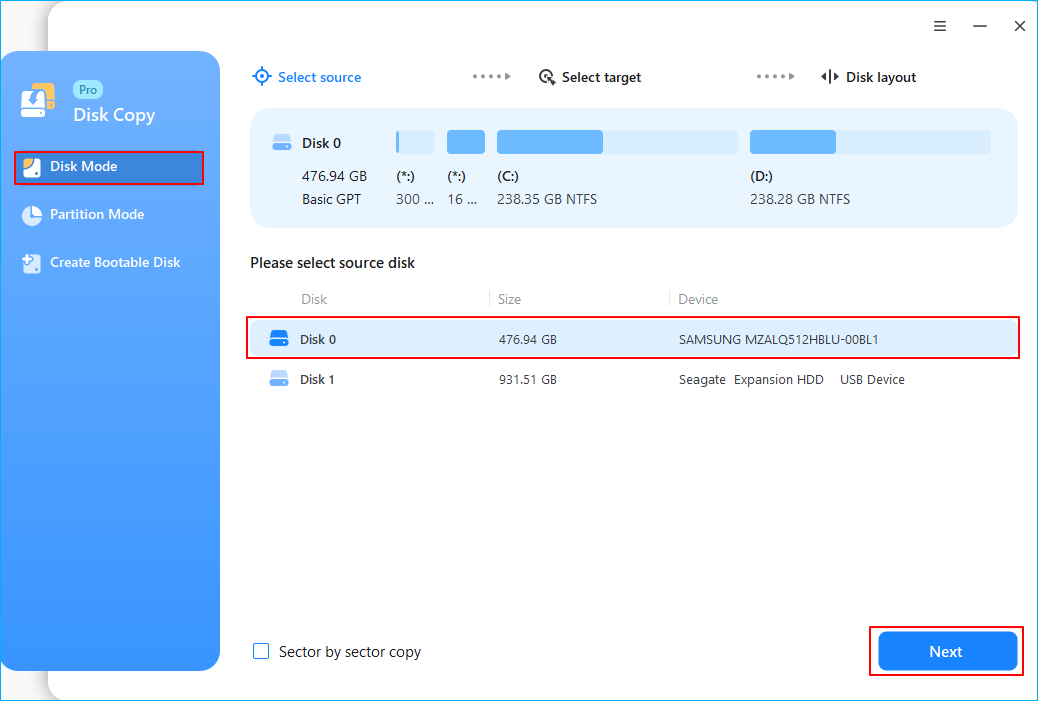 Step 2: Select the SSD as your destination.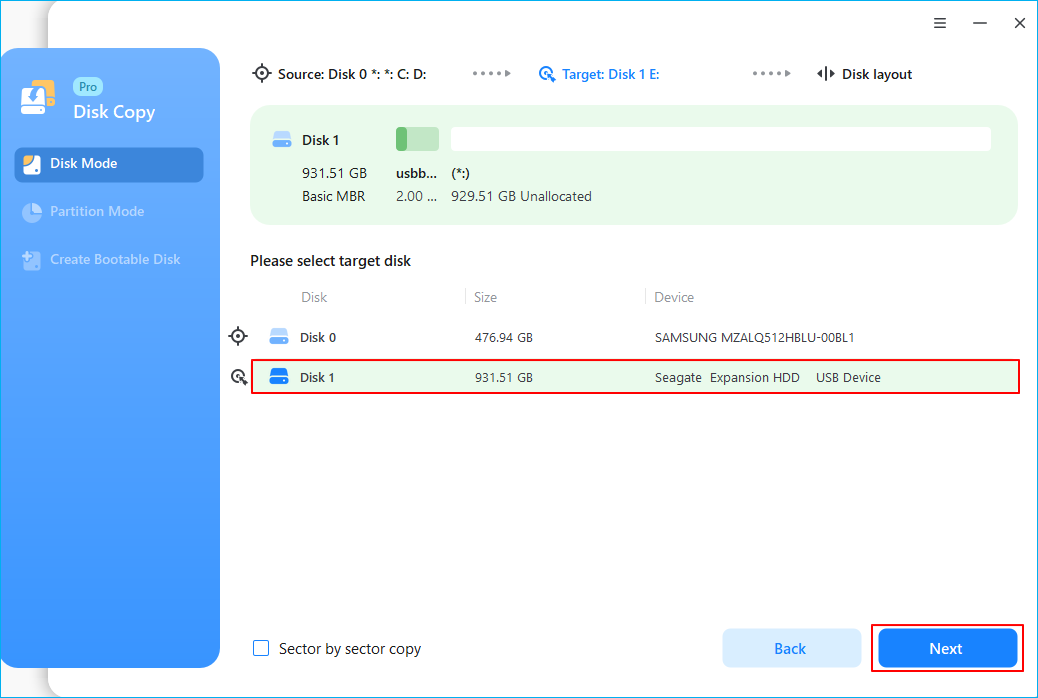 A warning message tells you that the data on the SSD will be erased. Click "OK" to continue if you do not have important data on the destination disk.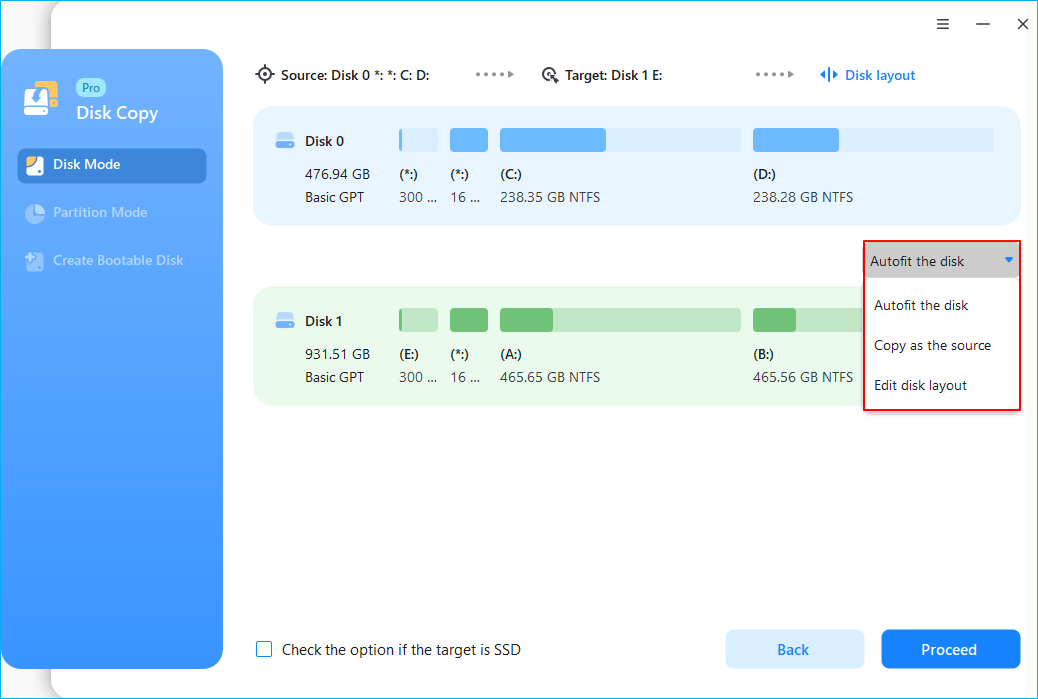 Step 3: Edit the disk layout and then click "Proceed" to continue.
As the destination is an SSD, you are suggested to tick "Check the option if the target is SSD".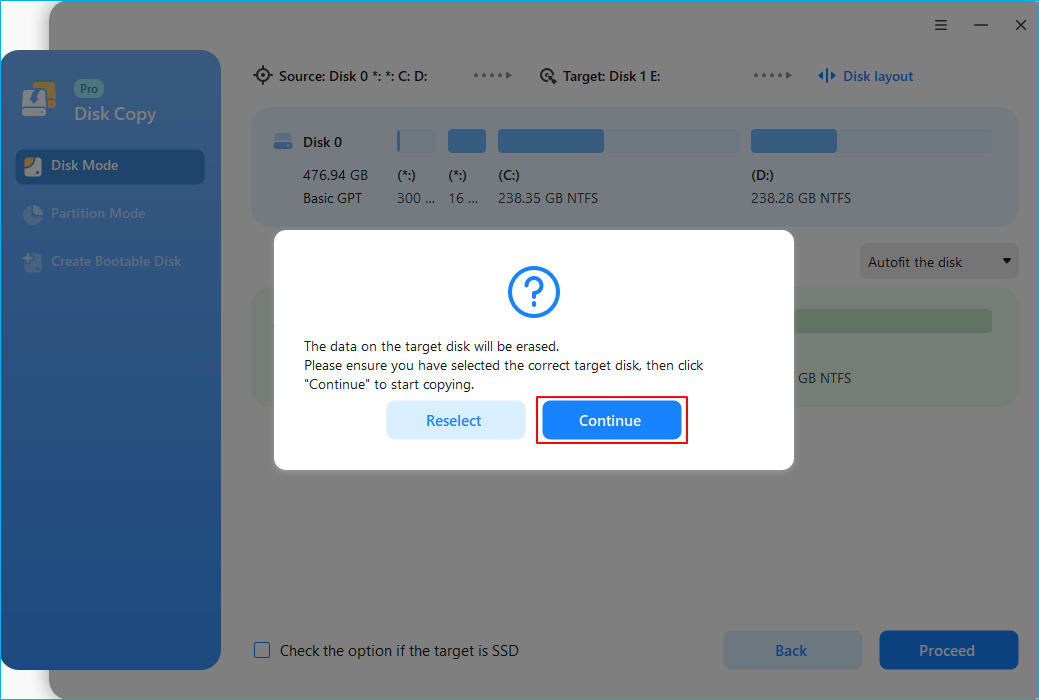 Step 4: Wait for the process to complete.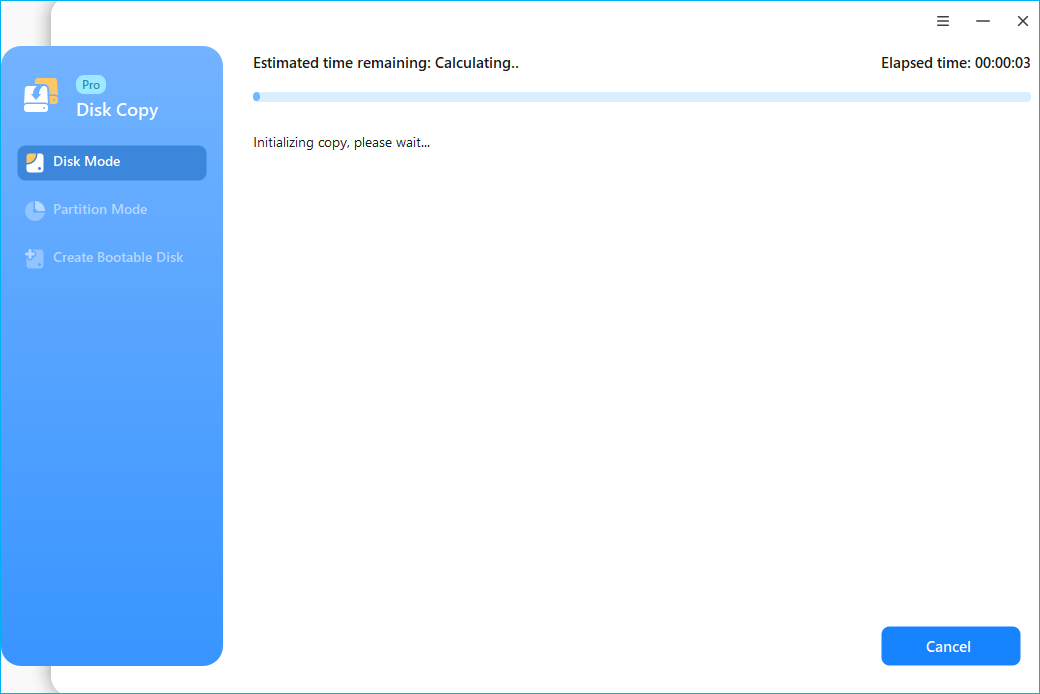 How to Boot from SSD?
Case 1. If you only want to keep the new SSD
1. Unplug the old hard drive or format it as a storage drive.
2. Connect the SSD to your computer and make sure it can be detected by the computer.
3. Restart your computer.
Case 2. If you want to keep both the old disk and the new one
1. Restart the PC and press F2 (F8, F10, DEL...) to enter BIOS settings.
2. In the Boot option, select new HDD/SSD as the new boot drive.
3. Exit BIOS and restart the computer.
If the cloned SSD won't boot, you can try it again.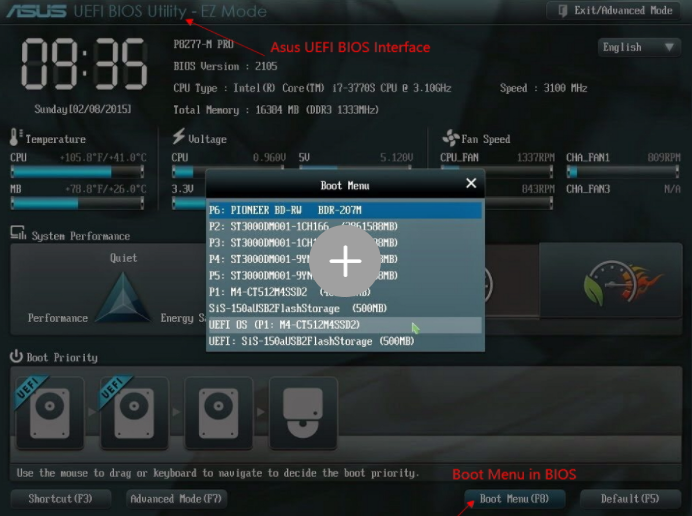 Conclusion
This post shows you how to replace your HDD with an SSD and boot it on your computer. With the help of a professional and useful tool, like EaseUS Disk Copy, you don't have to restore your files and data, as well as reinstall the system, just download it and have a try.
EaseUS Disk Copy
Clone an old disk to a new one
Clone a small disk to a large one
Clone HDD to SSD
TRY IT NOW
Video Tutorial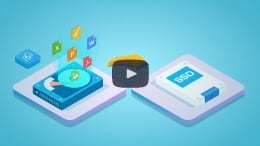 How to Clone HDD to SSD on Windows 10/8/7