A hard drive making noise occasionally should not bother you much, but the issue can be severe when it noises repeatedly. In this post from EaseUS, we will see why it happens and how to fix a hard drive making noise when not in use with simple solutions.
Why Is My Hard Drive Making Noise When Not In Use
A hard drive contains moving parts like write/read head, disc, etc. When they are in action, they make some noise; typically, it could be a low or a quiet humming. Such noises can be heard while reading or writing the data and booting the device. But you need to be careful if the noises are strange and repetitive.
If you are hearing repetitive clicking, buzzing, vibration, squeaking, scratching, or grinding from the hard drive, it could be some serious hardware issue. It can potentially result in data loss if reacted slowly. Such strange noises are an indication of a failing drive.
Sometimes, your hard drives will fail. But how about the data on your failing hard drive. Do not worry; find your answer in the article below.
What to Do If Your Hard Drive Fails? (Causes & Fixes)
If your hard drive is failing. Be patient; find the drive failure symptoms, causes, and solutions to fix the hard drive failure. Read more >>
In the next part, we will discuss what you should do when the hard drive makes noise when not in use.
What You Should Do When Hard Drive Making Noise When Idling
So, if your hard drive is making noises when idle, we do not have to change it directly. So, we go through a thorough check to determine whether the drive is actually faulty. Later, we will see how to save your data and replace the hard drive.
Fix 1. Check Whether the Noise Comes from the Hard Drive
An electric device is bound to make some noise while in use. Similarly, the hard drive gives out low-pitched noise or humming noise. Firstly, we make sure whether the noise is actually coming from the drive and not from any other computer part.
Turn off your computer, remove the power supply and external peripherals, and restart it. If noise is still coming out of the computer, then it is evident that the hard drive is not making the noise. But, if the noise goes away when the power cable is attached and comes back with the data cable, you may need to try again with another data cable to ensure.
If this is still confusing, and you cannot figure out where the noise is coming from the computer, you can try the scenarios below to confirm whether the noise is from a hard drive or not. Check out these possibilities below:
Screw Issues. If it's the rattling sound, then it could be from loose screws. Now, shut down your computer, check the screws, and tighten all of them and check. And, sometime, you may have to replace the screw if it's a lousy one.
Buzzing from the computer. We often rule out computer buzzing as fan noise, but it can also be from hard drives or any noise-making devices. This buzzing happens when you are playing or doing any resource-intensive activity, making the processors go hard. If you hear weird buzzing or any sound coming out of a fan, open the back panel and check the computer for any dust or issues with fan wings.
CD/DVD Noise. The noise can also be from CDs/DVDs when you try to access them. The discs generally emit the sound of swirling or spinning when you try to access the disc. To repair such noises, you have to remove them and check.
Fix 2. Use Disk Diagnostic Software or CHKDSK to Check Hard Drive
Another thing you need to do is to use disk diagnostic software or CHKDSK to check the hard drive condition. There are many third-party tools from famous drive manufacturers like Seagate Sea, HD Tune, HDD Regenerator, and many more. If your hard drive manufacturer has diagnostic software, you can go with it. Also, there is a Windows built-in utility command to check the disk condition. 
CHKDSK command helps you find the bad sectors and recover legible information from the drive. Here's how you can use the CHKDSK command to check the hard drive condition:
Step 1. Click the Windows icon and search for Command Prompt. Open the command prompt in administrator mode.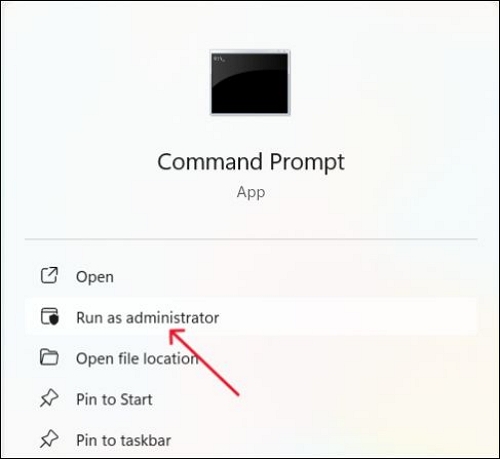 Step 2. Type the command below and press Enter. Replace the letter X with the name of your drive or partition.
CHKDSK - This command scans the drive for errors, bugs, or bad sectors.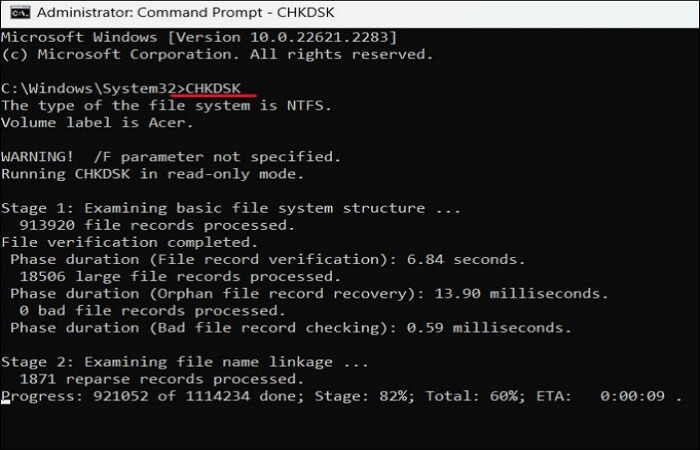 CHKDSK /r - This command attempts to fix sectors on the hard drive to make them detectable by the file system to read/write.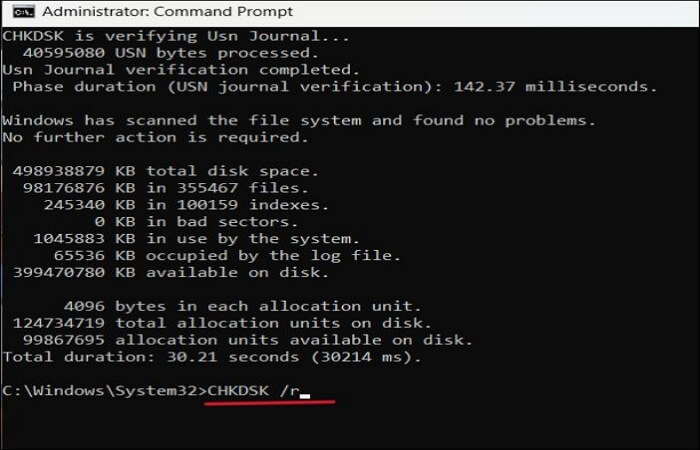 Windows may or may not fix the issue, but this can only be a temporary solution. If the noise persists, you may have to back up your data.
Fix 3. Make a Backup of Data on the Drive
Making a backup of your data is an excellent practice in such situations to avoid data loss. You can use Cloud backup options like Google Drive, OneDrive, Dropbox, or any other options to back up your files. This way, your data is saved on the cloud, and you can restore it whenever needed without having to worry about it.
If you want to make your backups more organized and easy to restore, you can use the free backup software available, like EaseUS Todo Backup. It can back up your entire drive simultaneously. With the ability to create schedule backups at frequent intervals and cloud options, it is the best way to back up your data.
Post this article on your social platforms to help more people get out of this error.
Fix 4. Replace the Hard Drive
The easiest and most effective way to save your data and get back to work when facing issues with a noisy drive is to replace it via cloning. We have to clone the faulty drive contents onto a new one and boot the computer right away with zero downtime. And, for cloning, you need a reliable and secure tool to clone the data safely without any disturbances. EaseUS Disk Copy, a professional disk cloning tool, can really help.
EaseUS Disk Copy offers a sector-by-sector clone feature to clone the contents on the noisy drive bit-by-bit to make a replica. You can clone the drive, system, or partition with advanced cloning algorithms with easy steps. You can use this software to upgrade, transfer, and copy data from one hard drive to another without having to reinstall the OS.
EaseUS Disk Copy
Clone the faulty hard drive to another one in several simple steps.
Migrate the data and OS to a drive and boot without reinstalling OS.
The software can ignore bad sectors while cloning.
Create bootable media with USB or CD/DVD and resize the partition.
EaseUS Disk Copy can suit your every need, whether you want to clone, upgrade, or transfer your HDD to SSD. Feel free and safe to download and use it.
Prior Notice:
The "Sector by sector copy" asks the size of your destination disk to be at least equal to or larger than that of the source disk. Leave this feature unchecked if you wish to clone a larger hard disk to a smaller hard disk.
All data on the destination disk will be completely erased, so take care.
Step 1. To start copying/cloning an entire disk to another, choose this disk as the source disk under "Disk Mode" and click "Next".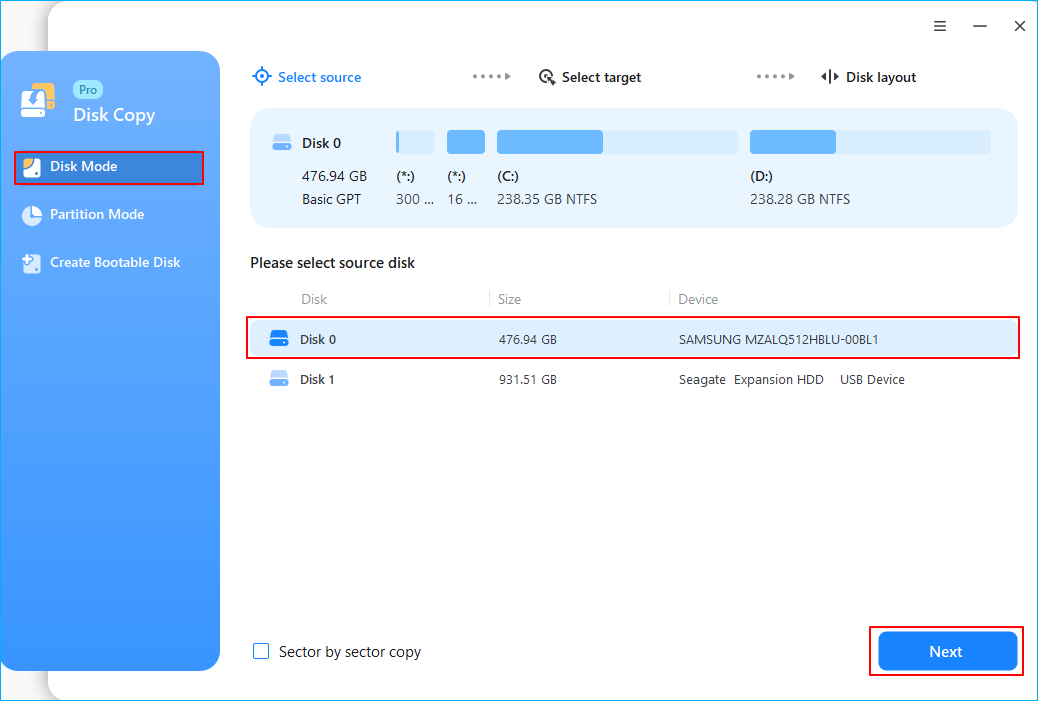 Step 2. Choose the other disk as the destination disk.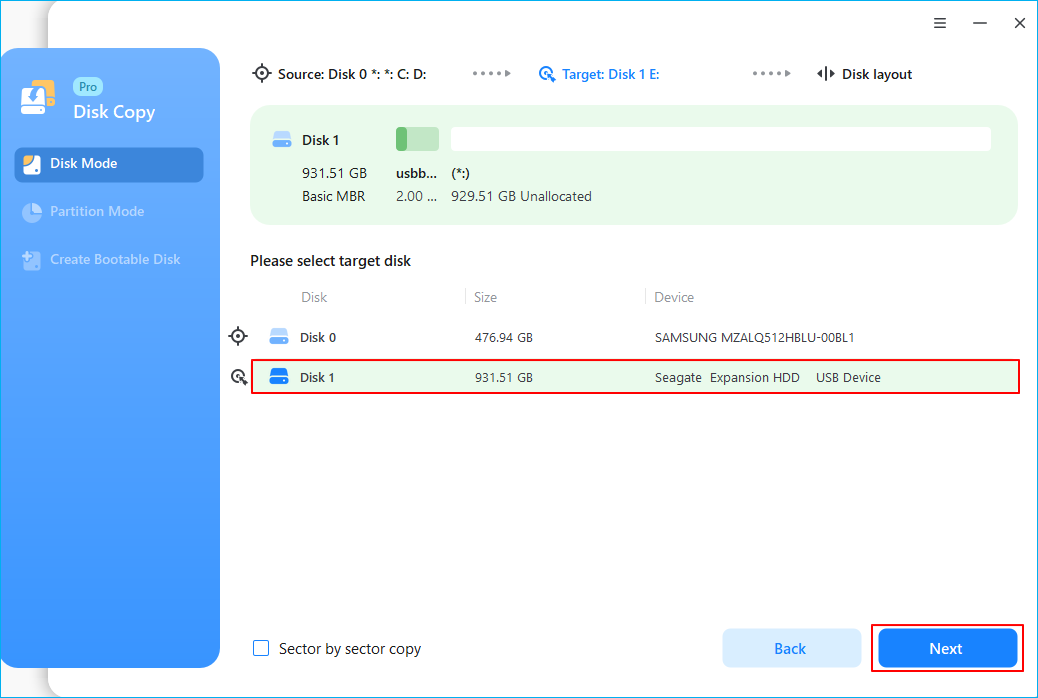 Step 3. Check the disk layout of the two disks. You can manage the disk layout of the destination disk by selecting "Autofit the disk", "Copy as the source" or "Edit disk layout".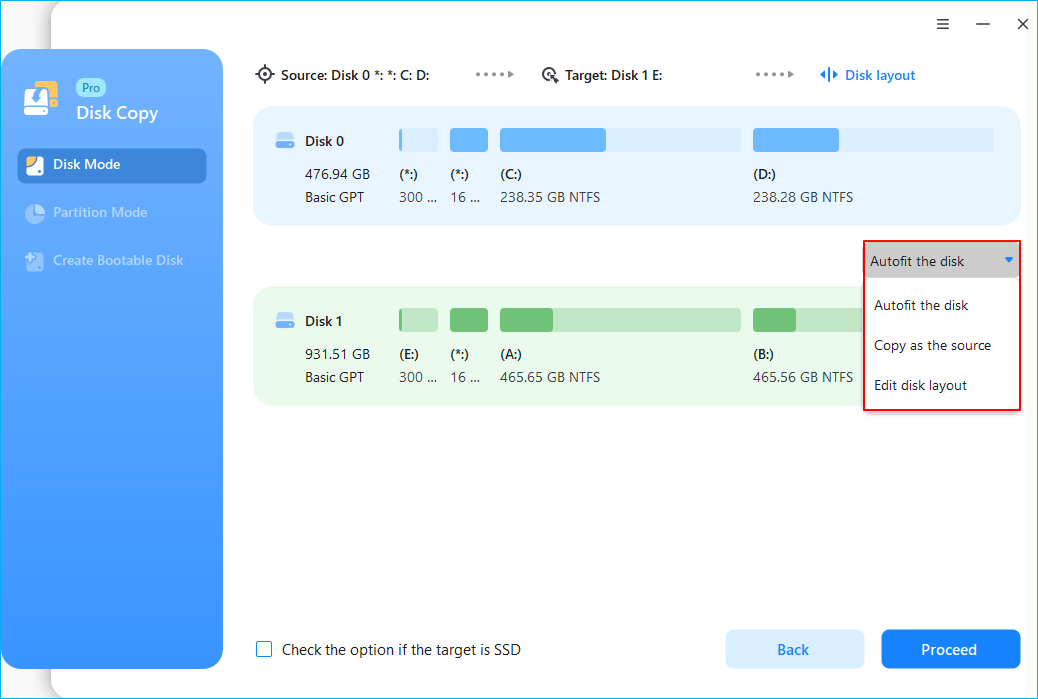 "Autofit the disk" makes some changes by default on the destination disk layout so that it can work at its best status.
"Copy as the source"does not change anything on destination disk and the layout is the same as source disk.
"Edit disk layout" allows you to manually resize/move partition layout on this destination disk.
Tick the "Check the option if the target is SSD" option to put your SSD in its best performance.
A message now appears, warning you that data will be lost. Please confirm this message by clicking "OK" and then click "Next".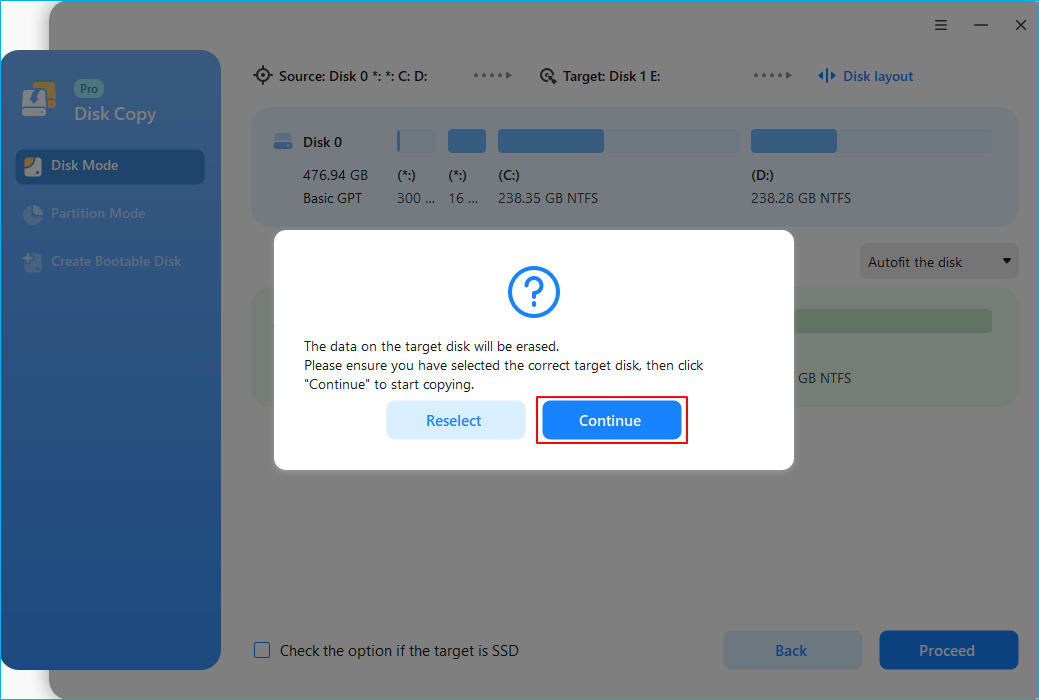 Step 4. Click "Proceed" to officially execute the task.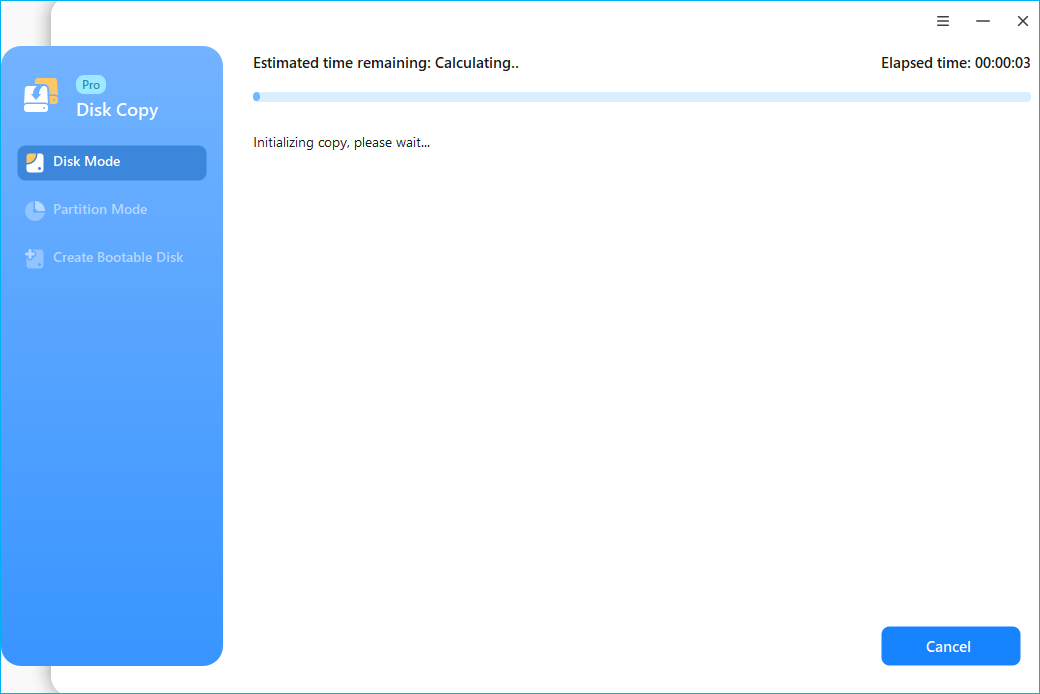 To Wrap Things Up
Hard drives making low or humming noise is common, and it's just due to moving parts. But if the noises are strange and repetitive, it's certain that there is an issue. Learn how to fix the hard drive making noise when not in use error and safeguard data from it.
If the noises persist, the best way to deal with it is to clone the drive before it fails. And, what better than EaseUS Disk Copy, an award-winning program, to clone your hard drive? It can help you sector-by-sector clone SSD. With simple steps, clone the failing hard drive bit-by-bit to create a replica of it.
FAQs on Hard Drive Making Noise When Not In Use
Here are some of the most frequent FAQs asked on the hard drive making noise when idle. I hope you find these queries helpful.
1. Is it normal for a hard drive to make a noise while idling?
No, it is not normal for hard drives to make noise when not in use. You can hear some noise while operating due to the spinning of the disk or movement of the read/write head, but strange sounds when idle require your attention.
2. Why is my hard drive making a grinding noise?
The grinding noise of a hard drive during use can indicate physical damage to the drive. It can be due to a damaged disc platter failing to read or write with the actuator head.
3. Why is hard drive making noise when playing games?
When you are playing a resource-intensive game, the hard drive and the computer have to work hard to give optimal performance. This results in fans and strange noises.
4. How do I check my hard drive health?
To check your hard drive health, you can run the CHKDSK command with the command prompt. It is a Windows utility to find and fix errors on drives.
Was this page helpful? Your supoport is truly important to us!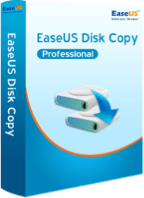 EaseUS Disk Copy
EaseUS Disk Copy is a well designed and very easy-to-use HDD/SSD cloning and migration tool, a tool which should be ideal for anyone wanting to quickly and easily migrate an existing system disk to a new disk (or newly installed SSD drive) with the minimal of configuration required.
Updated by

"I hope my articles can help solve your technical problems. If you are interested in other articles, you can check the articles at the bottom of this page, and you can also check my Facebook to get additional help."…

Read full bio