Imagine that you have successfully set up Windows Backup, operating normally. You are filled with joy. Then, one day, you get to your computer, and there is a wonderful error notice waiting for you that reads, "Windows Backup Failed While Trying to Read from the Shadow Copy."
You have exhausted every option, but it can still not back up your data. Because it cannot read a shadow copy on a certain volume, it continues to report an error relating to a failure. There is no need to be concerned because the answer is straightforward. This article will walk you through the issue's nature and the solutions available to fix it.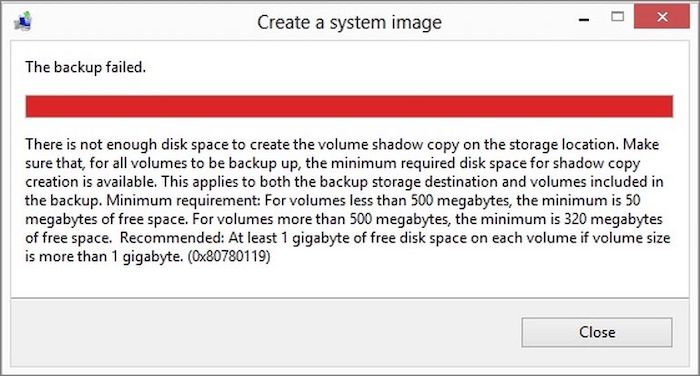 What Is a Shadow Copy in Windows Backup?
A shadow copy is a snapshot of a volume. This snapshot makes a copy of all the data stored on the volume at one particular point in time. Each shadow copy is given a unique persistent GUID that VSS uses to identify. Specifically, the Volume Shadow Copy service is a Windows service that performs the necessary backups. You can use it to make shadow copies and save them to a local drive, an external drive(or you're interested in how to backup onedrive to external drive), or even a network device.
Shadow Copies can only be made and stored using the NTFS file system. Therefore, Windows Backup and Restore's Shadow Copy technology can only safeguard NTFS disks. File History and System Restore both works in the same way. There are probably more shadow copies of your work than you realize. A legitimate shadow copy is created each time a system restore point is made. When anything isn't right with your Windows 10 setup, you can roll back to an earlier build with the help of a system restore software.
Fix "Windows Backup Failed While Trying to Read from the Shadow Copy"
The Windows Backup Failed While Trying to Read from the Shadow Copy Error means that your Windows failed to read different duplicate backup copies of data available. However, there are various ways to overcome this error; let's look at those fixtures below(you're provided a quick navaigation):
Have trouble accessing your backup files? You can trust EaseUS's free backup program to safeguard your data and future. It has a straightforward user interface but comprehensive capabilities, including creating backups of the disk, partition backup, operating system, and files and saving backups to local disks, NAS, network, and cloud storage.
There are no guarantees that vital functionalities will be included in free backup software. Free users get access to various advanced backup options, including incremental backup software and differential backup, scheduled backup, encrypted backup, choosing a backup frequency, enabling image reserve policy, and more.
You may choose to follow the steps below to use it:
Step 1. Launch EaseUS Todo Backup on your computer, and click Create Backup on the home screen and then hit the big question mark to select backup contents.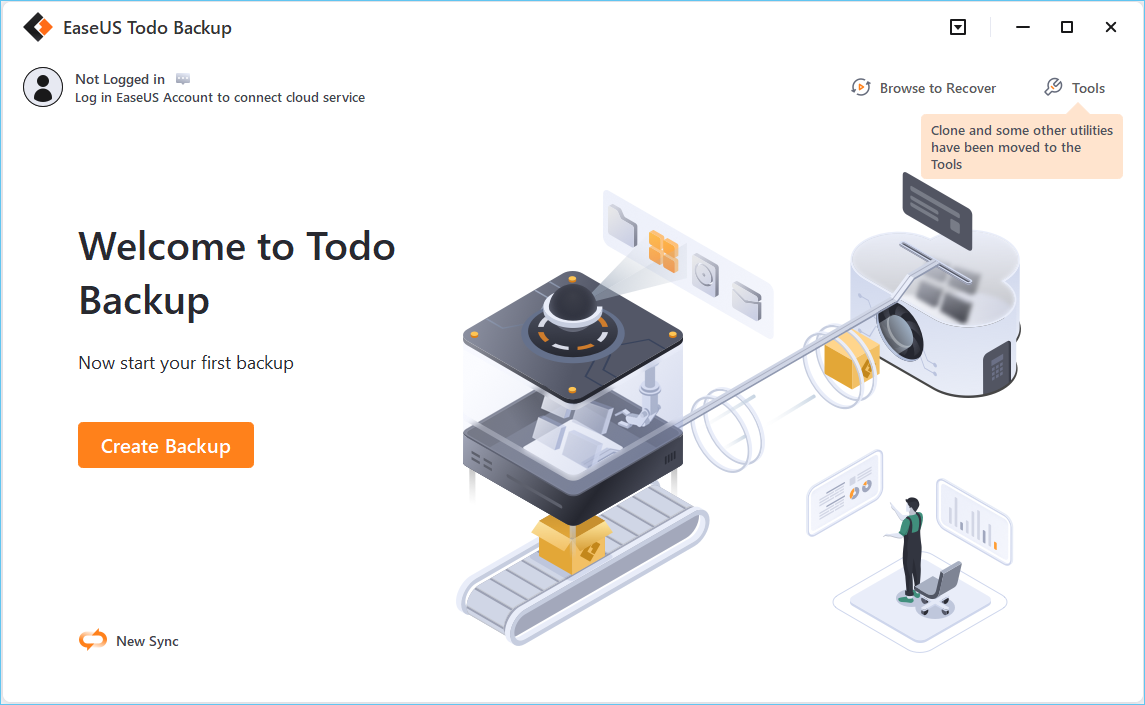 Step 2. To back up your Windows operating system, click "OS" to begin the backup task.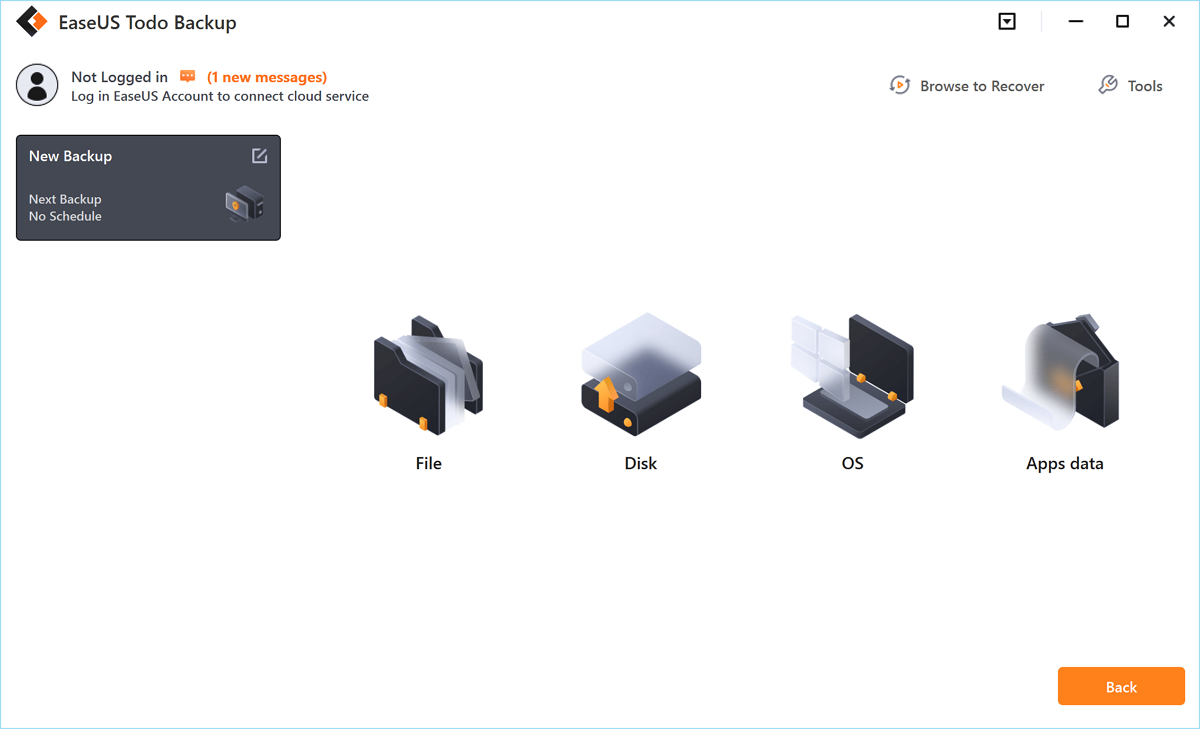 Step 3. Your Windows operating system information and all system related files and partitions will be automatically selected so you don't need to do any manual selection at this step. Next, you'll need to choose a location to save the system image backup by clicking the illustrated area.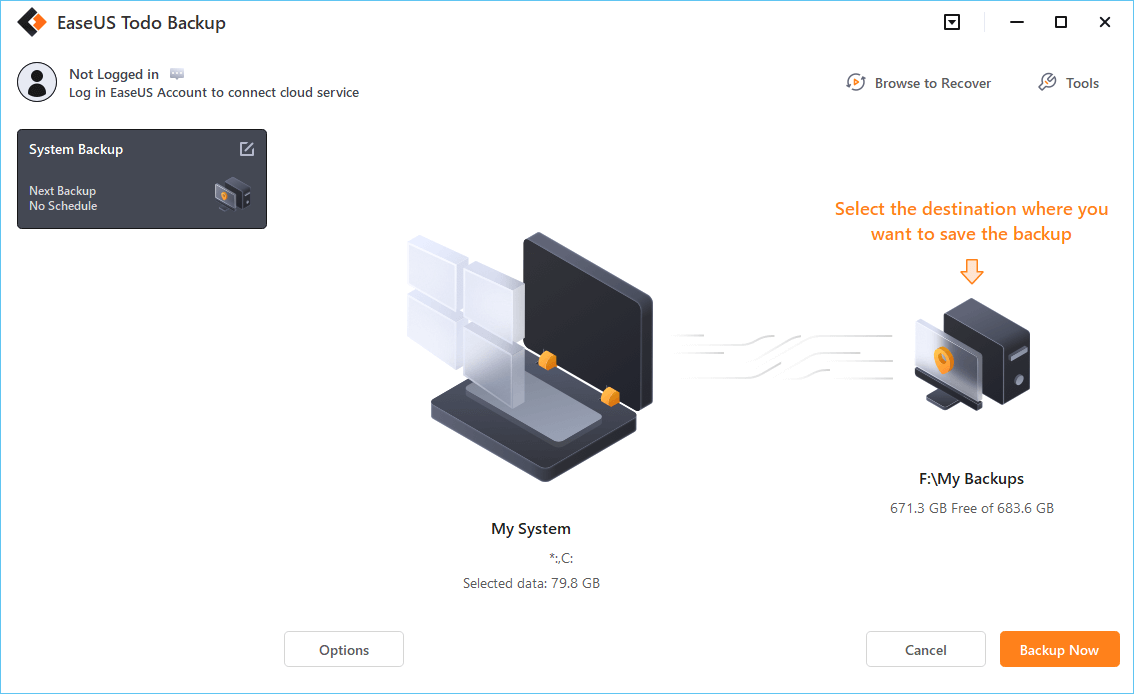 Step 4. The backup location can be another local drive on your computer, an external hard drive, network, cloud or NAS. Generally, we recommend you use an external physical drive or cloud to preserve the system backup files.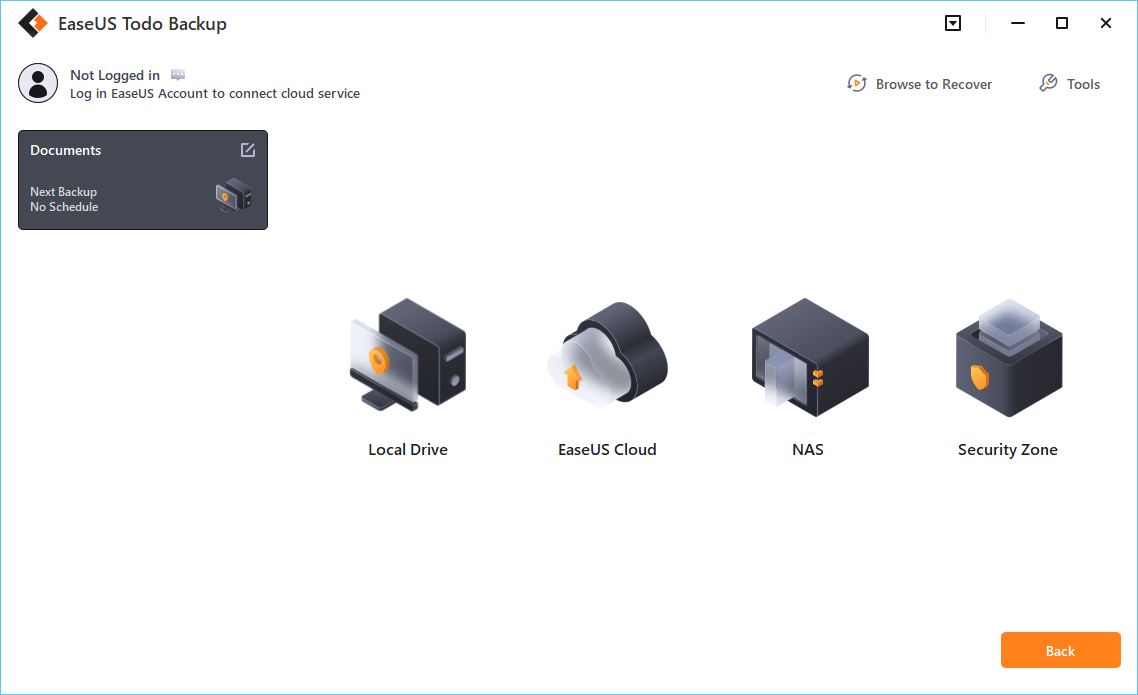 Step 5. Customiztion settings like enabling an automatic backup schedule in daily, weekly, monthly, or upon an event, and making a differential and incremental backup are available in the Options button if you're interested. Click "Backup Now", and the Windows system backup process will begin. The completed backup task will display on the left side in a card style.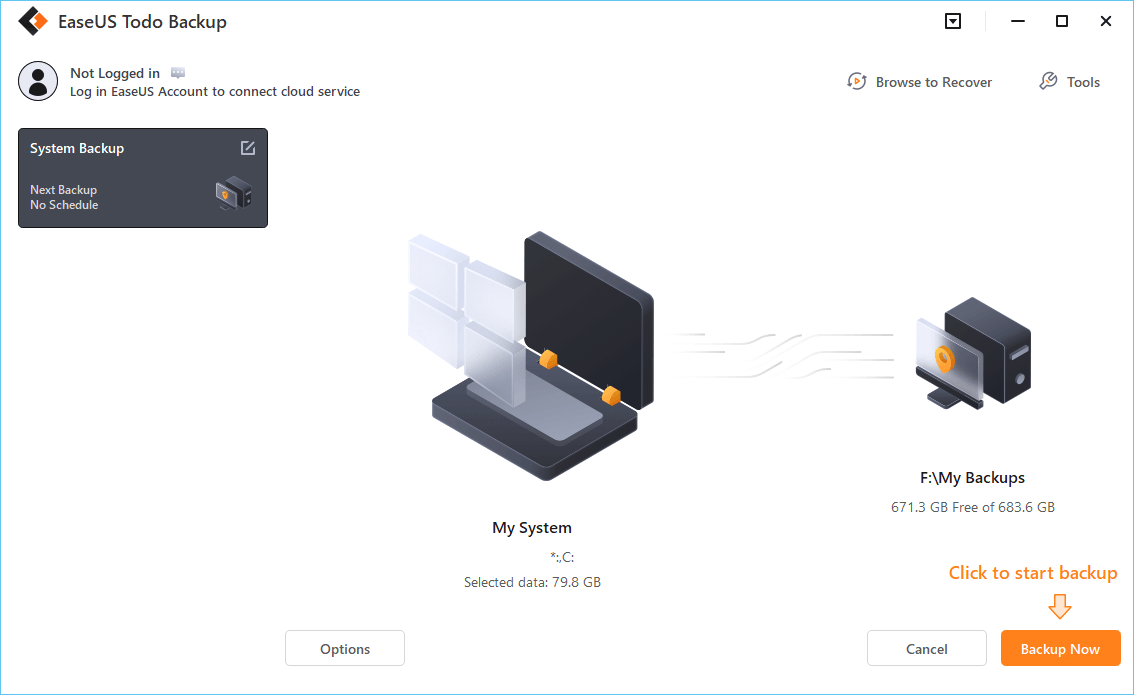 You can notice that EaseUS Todo Backup Free is very convenient and user-friendly, so it is worth downloading.
Fix 2. Run Troubleshoot
In the event of a Volume Shadow Copy problem, there is no need to begin calling for help immediately. To keep your business running well, follow these troubleshooting steps for Volume shadow Copy.
Step 1: Remove all backup programs except for one. It's not a good idea to run numerous backup programs on the same server.
Step 2: Restart the Volume Shadow Copy service using the Services console.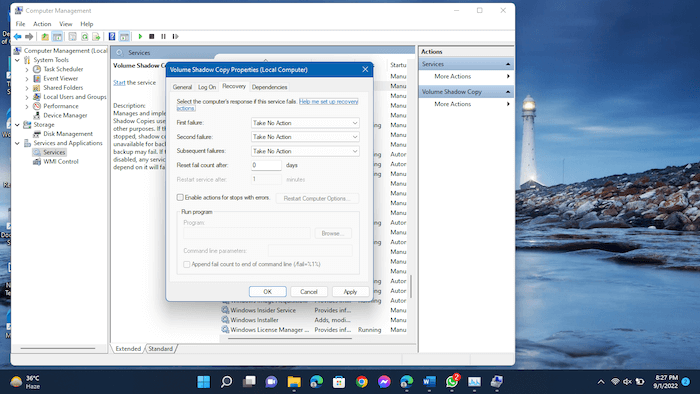 Step 3: Reboot the server as needed.
Step 4: Turn off Volume Shadow Copy and turn it back on.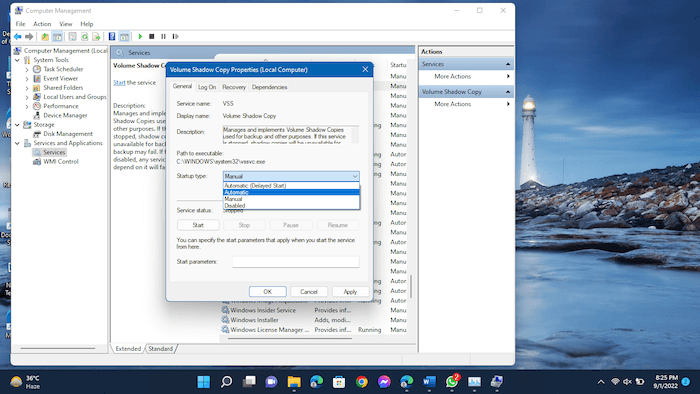 Note: To see if there are any VSS updates, check the Microsoft Support website. Verify that they work with the Windows version currently installed on the server in question.
Fix 3. Re-run Windows Backup
At times your Desktop might face Java Malware, which may escape the secure software, showing this error to you. If you've tried the above solutions and still haven't been able to fix your problem, then be sure to give this fix a try!
Step 1: Open Explorer (Win-E keyboard shortcut)
Step 2: Navigate to the View tab of the Folder and Search Options menu under the Organize menu. Ensure that the box labeled "Show hidden files, folders, and drives" is checked before continuing. Select the OK button.
For Windows 11, Navigate to the View tab>Show>Hidden Items.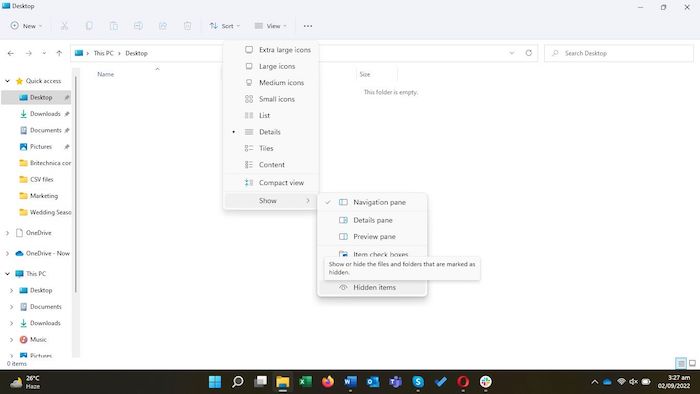 Step 3: To access the cache, go to the following location: C: UsersYOUR ACCOUNT NAMEAppDataLocalLowSunJavaDeploymentcache6.0.
Step 4: Delete every numbered folder in the above directory.
Step 5: Start the Backup Windows process again.
If you want to learn more about backup, this article below may be right for you.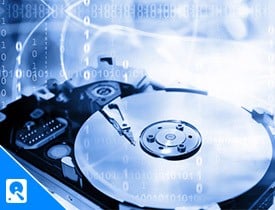 Conclusion
This "Windows backup failed to read from the Shadow Copy" error can be fixed in several ways. You have two options: fix the problem so the Windows backup utility works again, like running troubleshooting or restarting backup, or look for another trustworthy backup solution. Ultimately, we want to eliminate the backup issue once and for all.
We advise utilizing EaseUS Todo Backup Free Software, which not only safeguards your data but also creates a bootable backup that can be used in the event of a system crash, BSOD, or hardware corruption that prevents your computer from booting.
FAQ - The Error Is Windows Backup Failed While Trying to Read from The Shadow Copy
1. How do I remove the Windows backup shadow copy?
Step 1: Launch File Explorer, right-click the volume on which you wish to disable Volume Shadow Copies, and select "Disable Volume Shadow Copies."
Step 2: Make sure that Configure Shadow Copies are selected.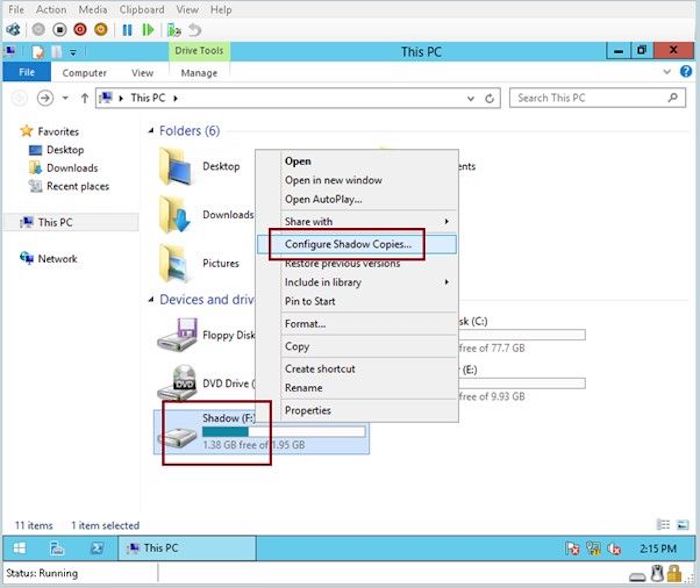 Step 3: Select the volume, then click the Disable button; following that, hit the Delete Now button.
2. What is the difference between shadow copy and backups?
Shadow copy is a backup technique in which Windows automatically backs up files and folders to a reserved spot on the same storage drive following the administrator's preferences. The default storage capacity is 64 copies. It's impossible to initiate the shadow copy backup until this service is started. The Windows 2003 Server+ operating system is where you can find it for the first time.
With a shadow copy backup, even files in use during the backup are preserved. Just a copy of the current file system is saved. At the same time, simple backups are performed outside of normal business hours. It happens in person and online. Scheduled backups are created on many media, including san, nas, tape drives, physical hard drives, etc.
3. How do I access shadow copy files?
You can gain access to the "Shadow Copies" feature of the Windows operating system by right-clicking on the file, folder, or drive in question, selecting "Properties," and after that, "Previous Versions."
Was this page helpful? Your supoport is truly important to us!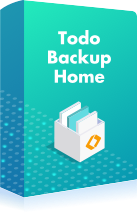 EaseUS Todo Backup
EaseUS Todo Backup is a dependable and professional data backup solution capable of backing up files, folders, drives, APP data and creating a system image. It also makes it easy to clone HDD/SSD, transfer the system to different hardware, and create bootable WinPE bootable disks.
Updated by

Jean is recognized as one of the most professional writers in EaseUS. She has kept improving her writing skills over the past 10 years and helped millions of her readers solve their tech problems on PC, Mac, and iOS devices. …

Read full bio

Written by

Tracy became a member of the EaseUS content team in 2013. Being a technical writer for over 10 years, she is enthusiastic about sharing tips to assist readers in resolving complex issues in disk management, file transfer, PC & Mac performance optimization, etc., like an expert.…

Read full bio