Windows 10 system to SSD transferring/migrating problem
Obviously, it's not a complex task to transfer from an old drive to a larger one through disk clone with a professional tool for ordinary users. When it comes to the migrating system to an SSD, things get a little more confusing. Instead of upgrading to a bigger drive, you're usually migrating to a smaller drive, a lot of files-like photos, music, movies, and games might not all fit on the SSD. Fortunately, it becomes pretty easy now, and you can get all these done with simple steps.
Step 1. Back up everything and then delete your personal files - like your documents, movies, and music from the current hard disk, which will make your Windows installation small enough to fit on the SSD.
Step 2. Clone your current disk onto the SSD.
From there, all your user folders - like My Documents, My Music, etc. will be moved to the SSD, and restore all your personal files from the backup image.
In this way, you can enjoy the benefits of a high speed to migrate Windows 10 to SSD without reinstalling Windows while keeping all your documents and files readily accessible on a second drive. Any easier solutions to migrate Windows 10 to SSD without reinstalling Windows and apps?
How to transfer/move Windows 10 to SSD without reinstalling Windows
EaseUS software simplifies the Windows 10 system migration job with its best system backup and disk clone software - EaseUS Todo Backup. It supports to migrate Windows 10 to SSD by cloning disk without reinstalling Windows and your personal apps. So you can directly clone everything to SSD with simple clicks now.
Besides cloning disk, EaseUS Todo Backup also provides file backup, disk backup, full backup, incremental backup, differential backup, schedule backup, etc. features to protect your data. Free download EaseUS Todo Backup and follow next tutorial steps to move Windows 10 to SSD now.
Step 1. Launch EaseUS Todo Backup and click Clone.
Select source disk you want to clone.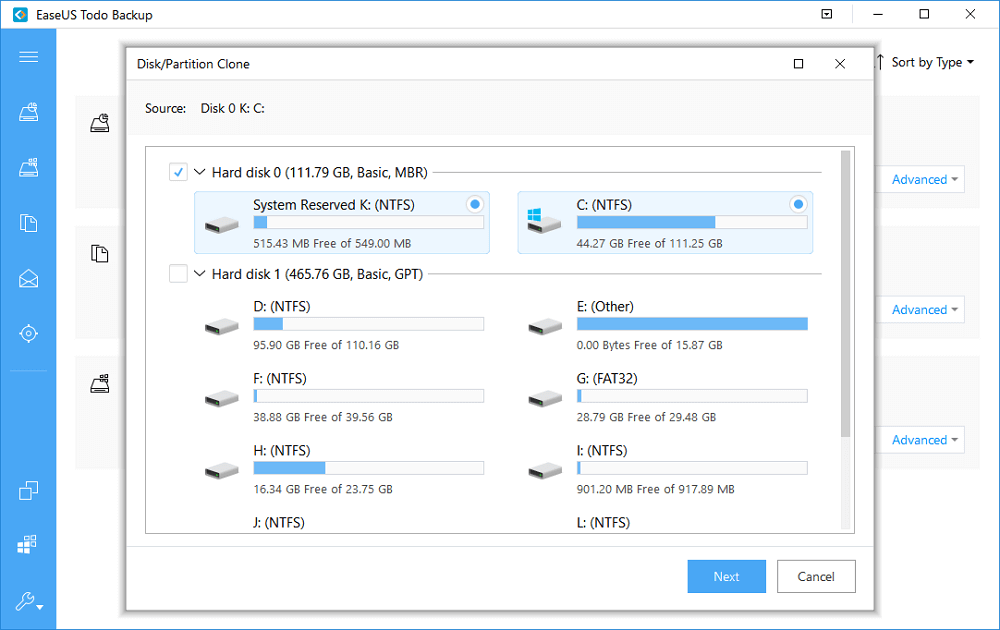 Step 2. Select the destination disk.
Click Advanced options, in which the Sector by sector clone option enables you to clone all sectors from the source disk to the destination disk.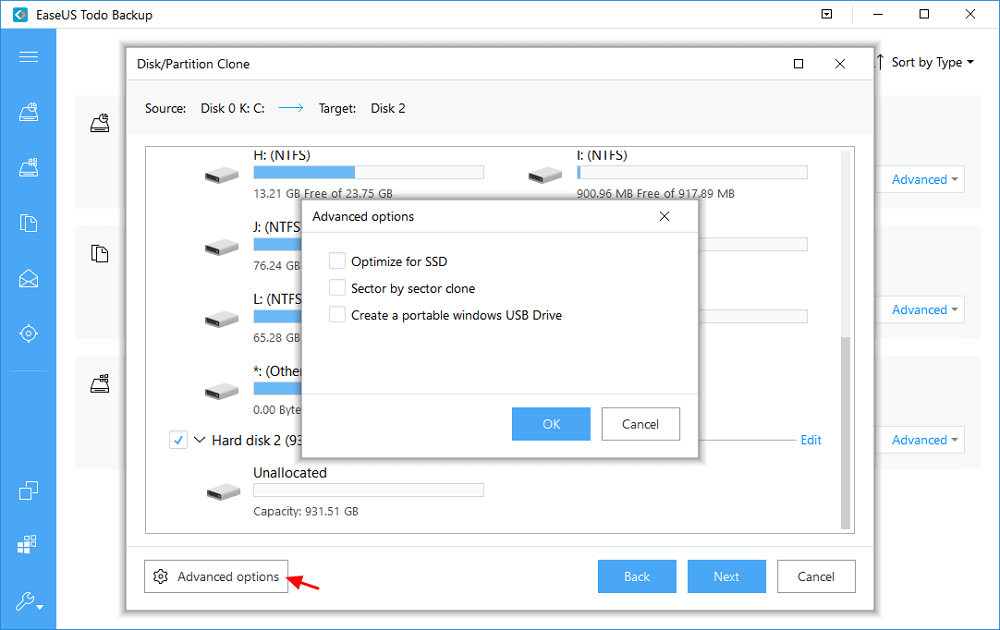 Step 3. Preview the disk layout after cloning.
Click Proceed to execute cloning.