SSD is known for its high reading and writing speed compared to normal hard drive with low-power dissipation, high portability etc features. With its popularity of SSD drive, more problems also occurred to SSD users.
Due to improper operations, low disk space left in SSD with a large number of useless junk files or other reasons may all slow down the computer performance, leaving SSD partitions not aligned. Here below you'll find more problems that caused by SSD partition not aligned error and solutions to optimize SSD drive so to speed up your PC.
How to optimize the SSD in my computer
"Hi, guys, do you have the same problem that the SSD becomes slower and the computer works no longer that fast than before. Recently, I noticed that my SSD drive is becoming full but the case is that I didn't save quite a lot of files inside it. How to optimize the SSD drive? Someone recommend me to try 4K alignment, do you know what is it? And how to 4K align the SSD drive?"
So what is 4K alignment? 4K alignment is not allocation units but allows SSD to adopt the smallest 4K sector in the file system to save data, which will allow SSD to read and write data with the fastest speed. And this would also affect the computer's running speed. So when your computer slows down and SSD is not functioning properly, the best way is to 4K align your SSD drive and optimize it. How? How to optimize SSD? Professional 4K alignment software will help.
Find 4K alignment software to optimize SSD drive
So how to find a reliable and secure 4k alignment software to align the SSD partition and its sectors? Here we'd like to recommend you to try a 4K alignment software to maximize SSD performance and speed up your PC.
This software is known as EaseUS Partition Master which can help you to 4K align SSD drive with its 4K alignment feature, optimize computer by cleaning up junk files in system, optimize disk and even remove large files in system drive. All these features can also be applied to optimize SSD. Only simple clicks will do.
Steps to optimize SSD with 4K alignment software - EaseUS Partition Master
So now you can directly download EaseUS Partition Master and follow below steps to 4K align SSD and every sector in SSD partitions:
Step 1: Install and launch EaseUS Partition Master on your Windows computer.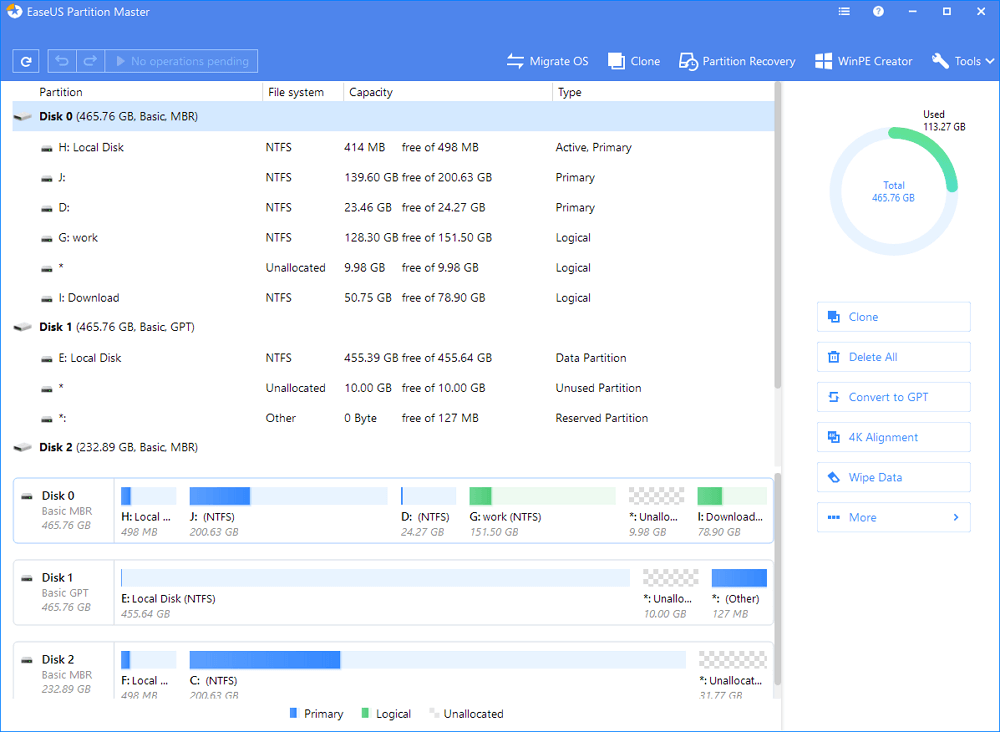 Step 2: Select the SSD disk that you want to align, right-click it and choose "4K Alignment".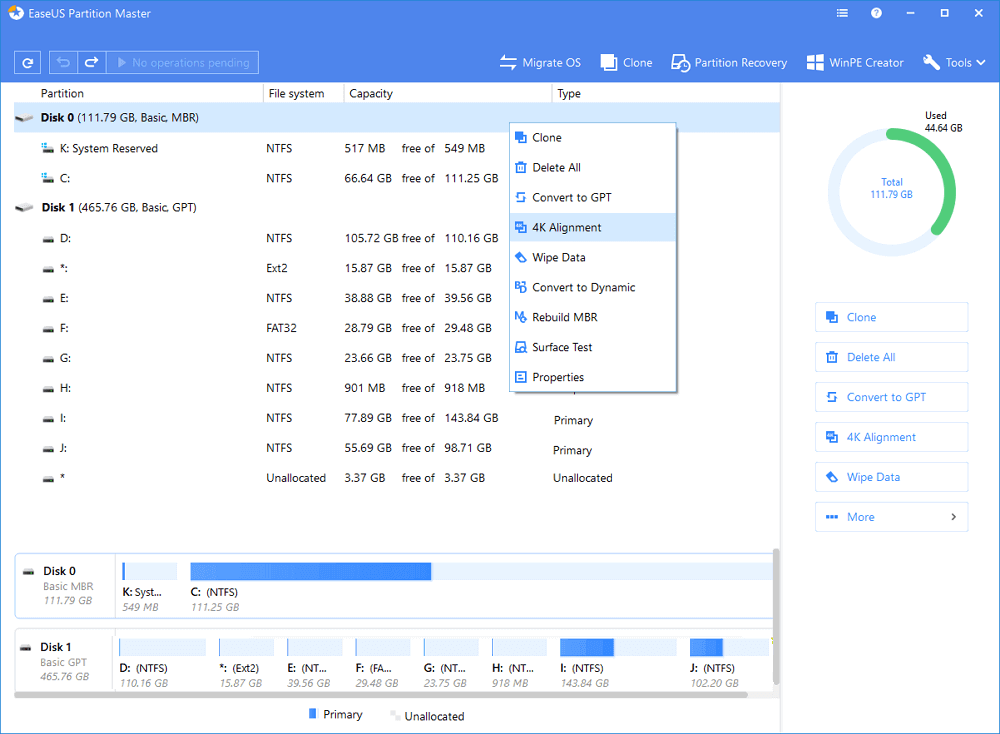 Step 3: Go to find task by clicking the "Execute 1 Operation" button at the top-left corner and click "Apply". Then, the SSD drive partitions are all 4K aligned with all sectors on it.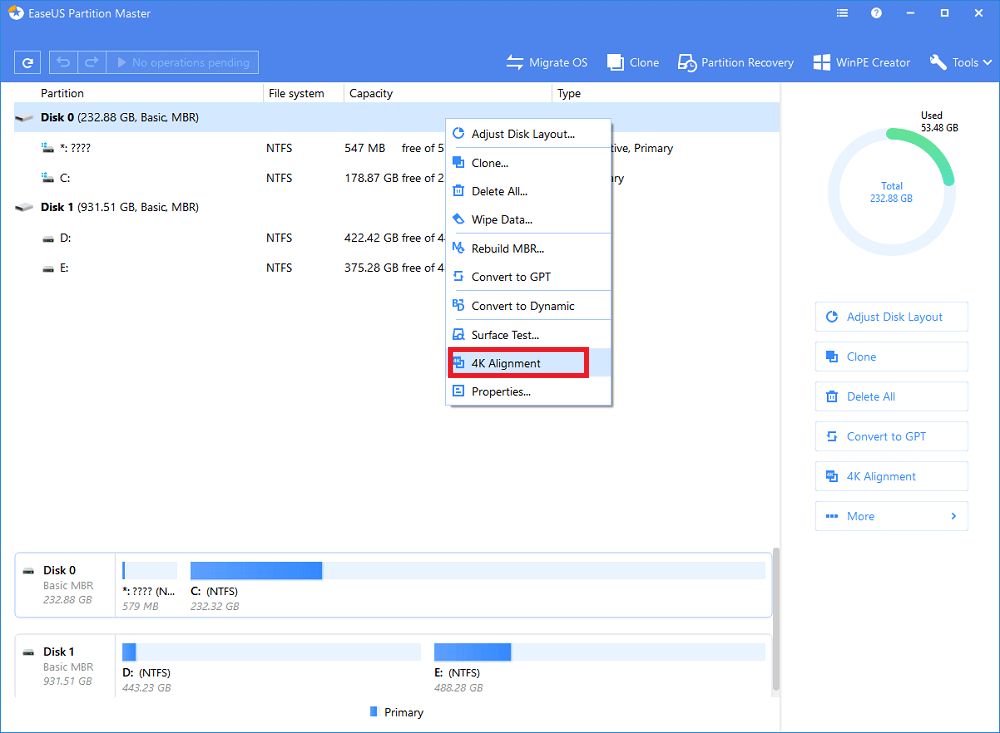 Then your SSD drive partitions are all 4K aligned with all sectors on it. You can even clean up all junk files and even optimize disk with its Cleanup and Optimization feature in EaseUS Partition Master. After all these, your computer will then get a faster running speed and higher reading and writing efficiency in your SSD drive.