With personal computers complementing a considerable part of our lives today, it's easy to imagine the inconvenience should anything go wrong with our computers. Hard drive crashes and system failures aren't common, but they happen. Fortunately, you can ensure you don't experience this by learning how to create HP Recovery disk in 3 different ways.
You can create an HP recovery disk using the built-in Windows backup app on your device and operating system, with the cost limited to functionality and convenience. Or, you could learn how to create an HP recovery disk using a third-party tool from EaseUS that is equally effective and more convenient. Read on and learn how to create an HP recovery disk.
What Is HP Recovery Disk & Why Do You Need It
An HP recovery disk is a bootable tool to restore an HP personal computer to factory settings after a system crash. In most cases, when a computer crashes, the major issue is likely the hard drive malfunctioning, following either physical or logical damage.
This is where an HP recovery disk comes in. It gives the user a chance to restore their machine to a stable version, and they may recover their data. In addition to this, an HP recovery disk can save you the money you would have spent to repair your device or replace the operating system. Specifically, you may need an HP recovery disk to:
Restore a corrupted hard drive.
Restore Windows to its previous working state.
Erase data and programs from your misbehaving computer.
The next section discusses the 3 ways to create an HP Recovery Drive on Windows 11/10/8/7.
3 Ways to Create an HP Recovery Drive on Windows PCs
There are many ways of creating an HP Recovery Drive using manufacturer-provided tools and third-party utilities. Each method has its merits and demerits, and it's better to understand this before choosing a method to go with when creating a recovery disk. The table below shows the 3 best ways of creating an HP recovery drive on Windows 11/10/8/7. Let's discuss each method in detail.
Way 1. Using Bootable Drive Creator
Using a bootable USB drive creator is the most convenient way to create an HP recovery drive on Windows 11/10/8/7. Which is the best bootable drive creator around? Well, the answer is simple: EaseUS Todo Backup. This tool is quite effective when creating an emergency recovery drive if your computer fails.
EaseUS Todo Backup Home allows you to create a WinPE bootable disk to restore your Windows 11/10/8/7 operating system. It allows you to back up your system, file, disk, computer app, etc., and create Windows system images on USB drives. In addition, it lets you perform various backup types, such as full, incremental, and differential backups. You can also use it to transfer your Windows to another computer and enjoy 250 Cloud storage space for free.
Once you've downloaded EaseUS Todo Backup on your computer, connect an empty USB drive, launch the software, and create a recovery USB drive.
Step 1. Launch EaseUS Todo Backup on your computer, and click Create Backup on the home screen and then hit the big question mark to select backup contents.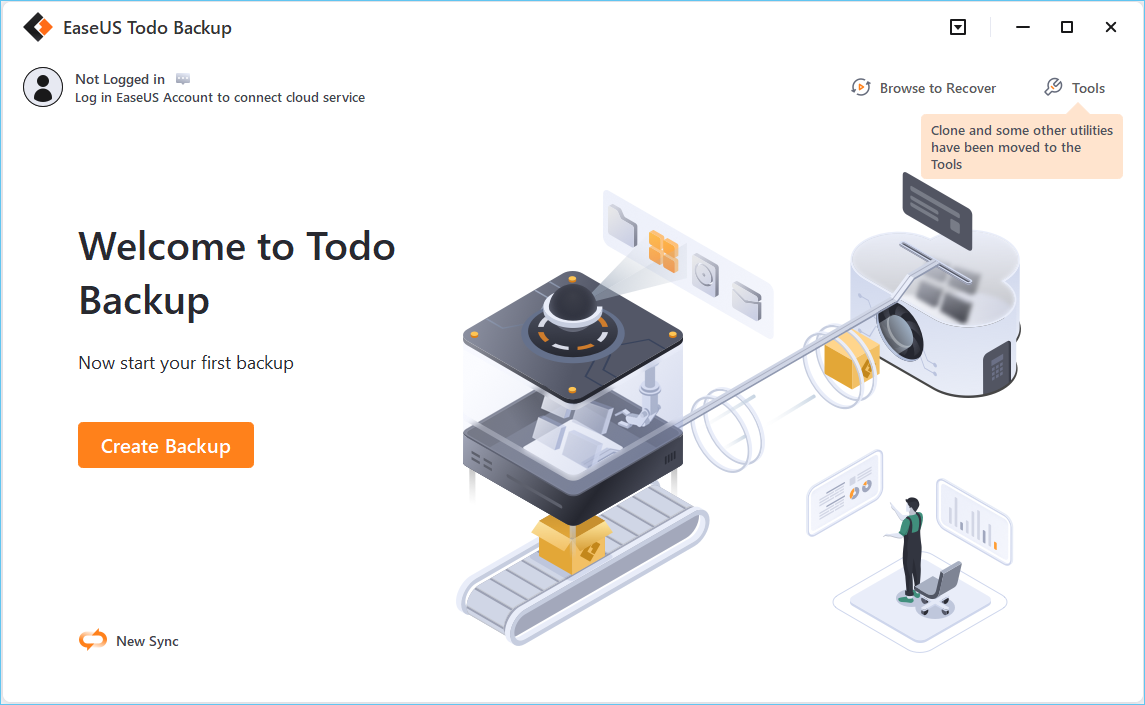 Step 2. To back up your Windows operating system, click "OS" to begin the backup task.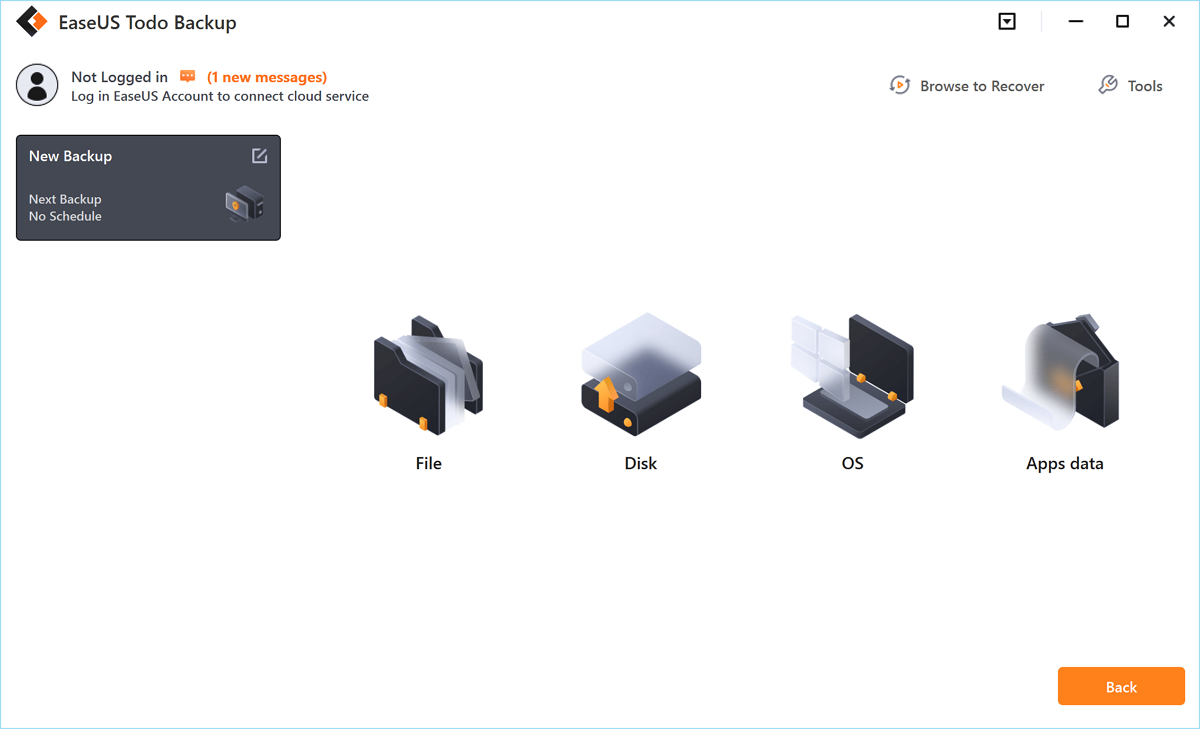 Step 3. Your Windows operating system information and all system related files and partitions will be automatically selected so you don't need to do any manual selection at this step. Next, you'll need to choose a location to save the system image backup by clicking the illustrated area.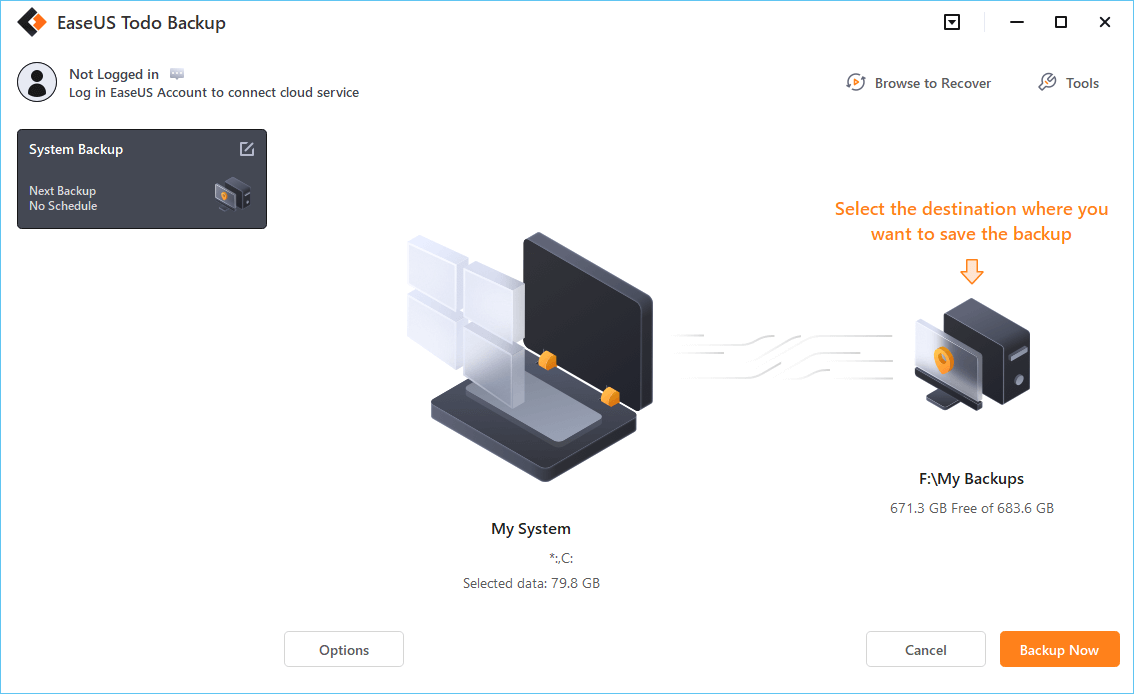 Step 4. The backup location can be another local drive on your computer, an external hard drive, network, cloud or NAS. Generally, we recommend you use an external physical drive or cloud to preserve the system backup files.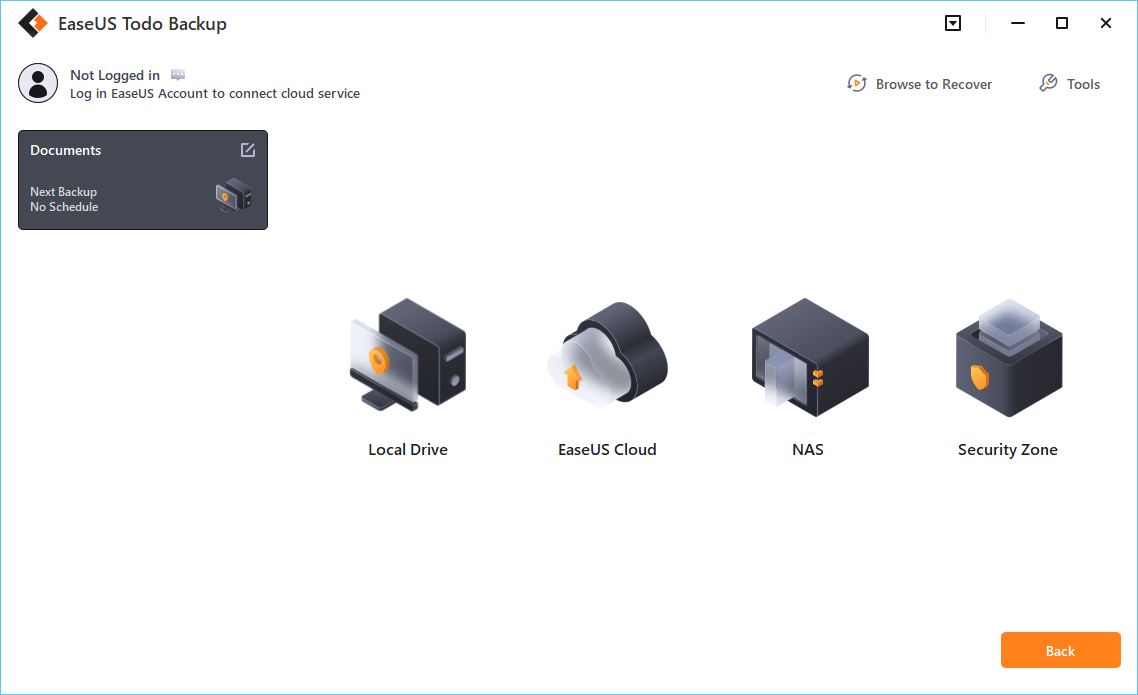 Step 5. Customiztion settings like enabling an automatic backup schedule in daily, weekly, monthly, or upon an event, and making a differential and incremental backup are available in the Options button if you're interested. Click "Backup Now", and the Windows system backup process will begin. The completed backup task will display on the left side in a card style.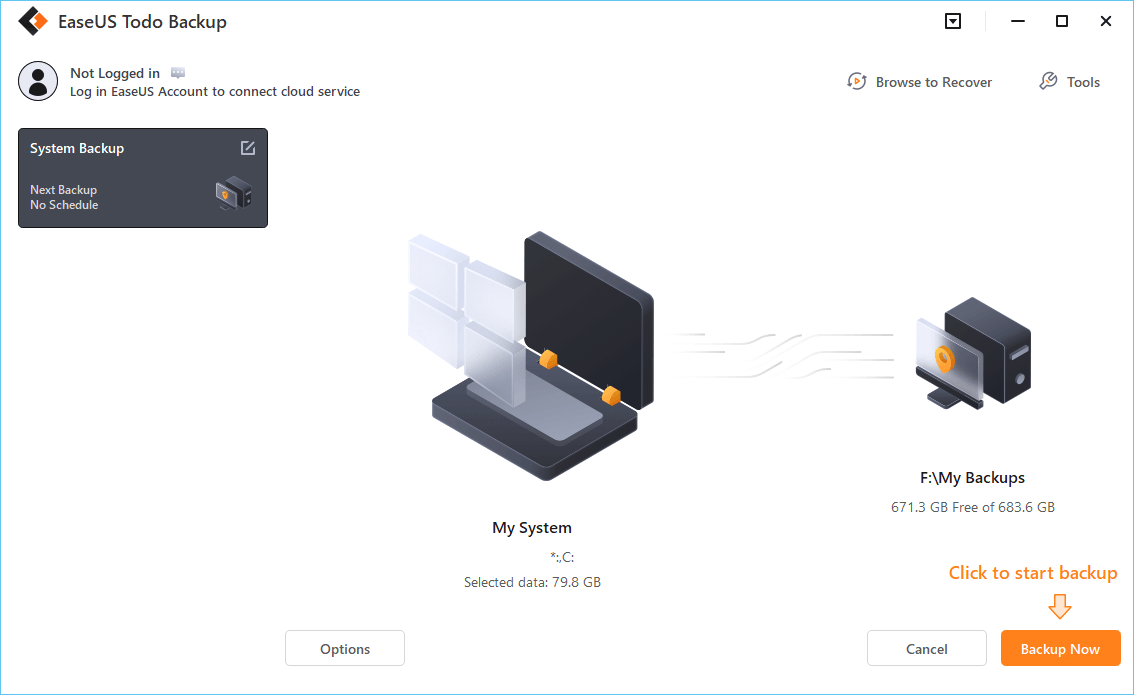 From there, you can create a recovery disk to restore your failing computer and system files. Want to get started with this tool now? Ensure you download and install it on your computer today.
Way 2. Using HP Recovery Manager
Like other PC manufacturers, HP has a system recovery tool built into its devices. However, HP stopped supporting HP Recovery Manager in 2018, but you can still use it if you got your device before 2018 or if it doesn't come with Windows 10/11 preinstalled. Here's how you can go about using HP recovery manager to create a recovery drive:
Step 1. Launch "HP Recovery Manager" on your device. If you can't find it on your PC, hit the Windows button, type in "HP Recovery Manager" and hit "Enter."
Step 2. Select "Create recovery media" from the prompt menu and click the empty box next to "I Accept" on the next page.
Step 3. Insert your preferred removable drive. HP Recovery Manager supports DVD, DVDDL, and USB flash drives. For best results, use a USB drive with at least 20GB storage capacity.
Step 4. Once the device detects your removable drive, select it from the options and click "Continue" to complete the process and send files to the recovery media. You'll then create a recovery media from there.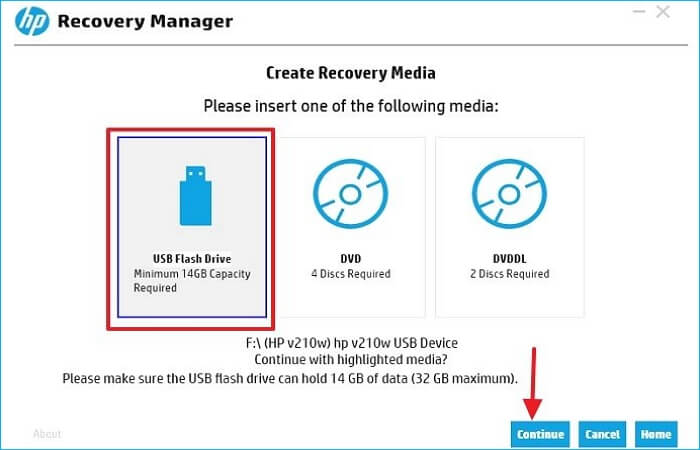 Way 3. Using Windows Built-in Tool
Windows has a built-in tool called Backup and Restore (Windows 7) for creating a recovery drive that works on all PCs that run on Windows OS. The best thing about a recovery drive in Windows is it works on any device, provided it runs on Windows, and you can use it in UEFI and BIOS mode. Here's how to go about it.
Step 1. Hit the Windows button and type "Create a recovery drive" into the search box. Click "Open" as shown below.
Step 2. Select the box next to the phrase, "Back up system files to the recovery drive," then click "Next."
Step 3. Choose your DVD/ USB drive from the list of available drives, then click "Next."
Step 4. Confirm the USB drive doesn't have important data, and lastly, click "Create." The system will then create a recovery drive for you.
Share this post to help more people.
To Wrap Things Up
You can never overlook the possibility of system failure or a hard drive crash. Given how much of our lives are in the digital space, it's better to be cautious. A hard drive crash or sudden system failure ultimately results in data loss and, in some cases, missed work deadlines. However, you can avoid this if you know how to create HP recovery disk.
While you can always rely on manufacturer-built-in recovery tools to create an HP recovery disk, they're not always easy to work with. EaseUS Todo Backup Home is the ideal tool to use when creating an HP recovery disk or any other recovery disk, for that matter. It's easy to use, safe, effective and works with all devices. Ensure you download and install it on your computer today to get started.
FAQs on How to Create HP Recovery Disk
Below are the frequently asked questions on how to create an HP recovery disk.
1. Can I Download HP Recovery Disk?
Yes, you can download an HP recovery disk. Here's how to go about it:
Step 1. Navigate to the HP Software and Driver downloads page.
Step 2. Select your product, i.e., desktop, printer, or laptop. Verify the selected device, then select an HP recovery disk that best matches it to initiate the download process.
2. Can I make a Recovery Disk for Another Computer?
Yes, you can. However, you must ensure both computers run on the same operating system and you use system-specific tools when creating the recovery disk to avoid system incompatibility issues. So, if your device runs on Windows 10, the other computer should run on Windows 10, and you should use Windows's built-in tool for creating a recovery drive.
3. Why Can't I Create a Recovery Disk in Windows 10?
Ideally, you should be able to create a recovery disk in Windows 10. Still, other reasons may not allow you to create a recovery disk in Windows 10. These include the following:
Corrupted recovery media/ USB flash drive.
 Your system can't find the winre.wim file.
Your antivirus may block the operation.
Missing files in the system image.
Your USB drive has insufficient storage capacity.
You can easily remedy most of these issues by doing a comprehensive system update, using USB drives with sufficient capacity, or turning off your antivirus.
4. How to Repair Windows 10 Without a Recovery Disk?
You can repair Windows 10 without a recovery disk using the built-in Recovery option. Here's how to go about it.
Step 1. Hit the Windows button and click the Settings icon.
Step 2. Click Update & Security.
Step 3. Click Recovery and select Get Started.
Step 4. Next, select whether to keep or delete your files. You can then follow the onscreen instructions to initiate the repair process.
Was this page helpful? Your supoport is truly important to us!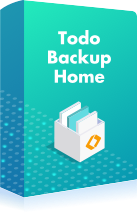 EaseUS Todo Backup
EaseUS Todo Backup is a dependable and professional data backup solution capable of backing up files, folders, drives, APP data and creating a system image. It also makes it easy to clone HDD/SSD, transfer the system to different hardware, and create bootable WinPE bootable disks.
Updated by

"I hope my articles can help solve your technical problems. If you are interested in other articles, you can check the articles at the bottom of this page, and you can also check my Facebook to get additional help."…

Read full bio