Are you looking forward to the best database backup software but have no idea about these? Is the number of options available leveling up the confusion in your mind? If yes, this guide is something that will ease up things for you. 
Database Backup Software Overview
Databases are pretty crucial for every business or person. These are usually the locations that store the most crucial data of your business, such as financial data, user data, and other important information. It is essential to keep this data for personal and business use. There is a vast range of storage options available in the market. Still, the only one that can keep your data safe, secure, and easily accessible during all conditions is only backup solutions. 
A perfect database backup tool helps users mitigate employee errors, broken hardware, and corrupted data issues. It is an assurance about the easy availability of your preferable data during different critical scenarios. 
The backup database software help users search for specific data with custom and a wide range of parameters. The database backup tools are helpful in monitoring and tracing how data is being changed and isolated from the different parameters. 
Three Database Backup Solutions
The main database backup methods are full, differential, and incremental backup. Get detailed information. 
Full Backup: Full database backup is quite efficient in handling the entire data present in the database. The backup process is lengthy and can perfectly manage the backup of the massive volume of data you have to copy.
Differential Backup: The differential backup applies to the data changes since the last full backup. The database backup solution is relatively fast and keeps your data secure throughout.
Incremental Backup: The Windows incremental backup solutions are pretty efficient in backing up any data changes since the last backup. These backup solutions are usually burst-oriented and ensure users have a faster backup always unless they are corrupt. The backup solution is a bit risky but is quick enough to process.
Top 10 Best Database Backup Software on Windows and Linux
Finding a perfect database backup software on Windows and Linux is not as easy as it seems. One needs to do proper research and be concerned about different tools to find the best one. Not everyone does have enough time to do thorough research work.
We know how valuable the data is and how badly you would be looking for the best database backup software to keep it safe. To make it convenient for our readers, we have landed up here with one of the top 10 best database backup software on Windows and Linux for you. 
It is one of the most effective and high-end database and server backup software that can improve the performance of your servers and business. It is a simple, effective, and robust solution that has gained colossal reliability, credibility, and trustworthiness among its users. It is an intelligent Windows backup solution that works well on PCs and servers.
The tool ensures users have a centralized backup where all end devices are connected to one central machine. The interface of the tool is designed to be quite simple and interactive and can effectively backup the majority of the critical servers without any failure.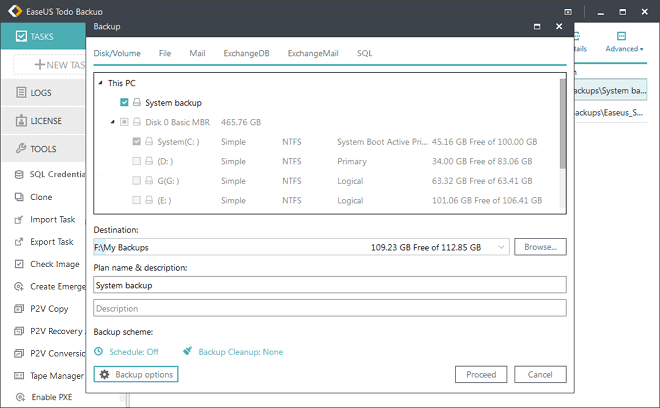 Features:
Centralized backup solution
Works well on critical servers
Smart and automatic Windows backup solution
Works well on both PCs and servers
A simple, effective, and robust solution
The five common databases are MySQL, SQL Server, Oracle, Sybase, and DB2. We have dedicated articles on data backup on these databases. 

Best SQL Server Backup Software in 2022
SQL (Structured Query Language) is a database language with various functions such as data manipulation and definition. Learn the top best SQL server backup software to protect your crucial database.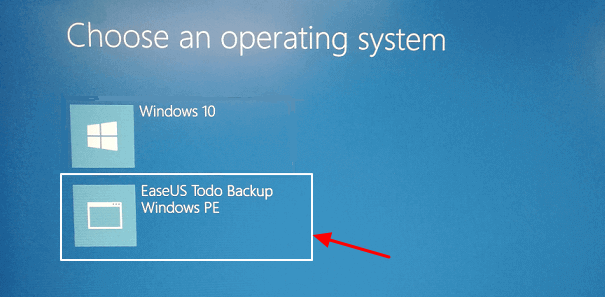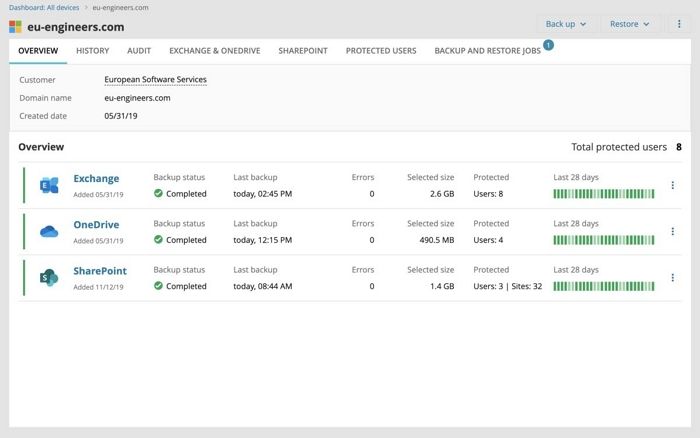 N-able Cove Data Protection is one of the finest cloud backup solutions that help users protect and back up the data in critical documents, servers, and workstations. The tool offers a centralized multi-tenant web-based dashboard that is simple and easy to use. The tool is designed to be faster and more efficient and features minimal network bandwidth. This database backup software offers private cloud storage to 30 data centers worldwide. It features cutting-edge architecture that makes it easier for the users to run frequent backups with longer retention without failure.
Features:
Flexible data recovery options
Unified dashboard 
Offers true RMM
Faster and efficient daily backups with TrueDelta Deduplication
Enhanced security
Automated recovery testing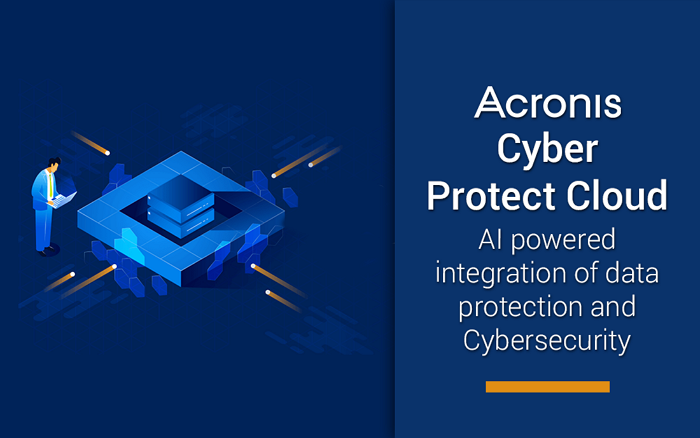 It is another cloud-based platform that offers users a wide range of security systems. The tool provides a complete data backup system that can be easily applied to the life level. Whether you have to work on per application or copy the entire disk, the tool can efficiently handle everything. The tool is designed to backup implementations to various database management systems. It is a perfect database backup for storing transaction logs and cache dumps. It can scan files and can provide absolute security to the backup.
Features:
Backup repository locations
Features a wide range of backup strategies
Scan files for infection
Antimalware and safe backup
Managed data restoration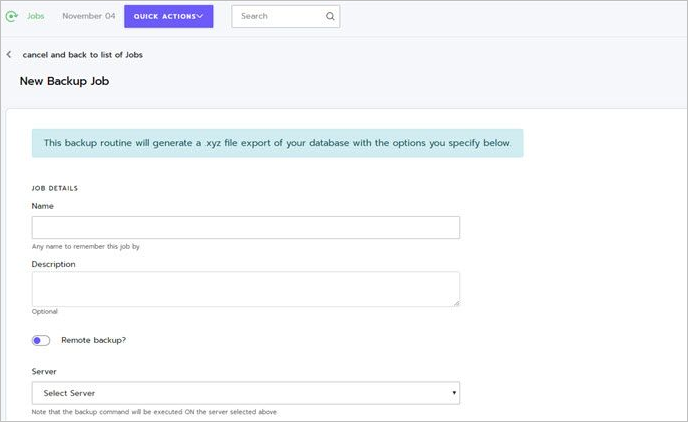 Ottomatik.io is one of the most reliable backup solutions in the list that is designed to assist admins and developers with server management. It is one of the best-automated file cloud backup solutions and MySQL solutions that can efficiently handle your different requirements and backup needs. The tool can be easily automated for the MySQL server and provides local service support. It is a feature-loaded solution that features secure SSH connections so that you can easily make secure access throughout.
Features:
Prevents data loss
Supports MongoDB, MySQL, and PostgreSQL
Easy setup process
Configure backup process
Integrates with the storage servers
Scheduled backups
Offers unlimited servers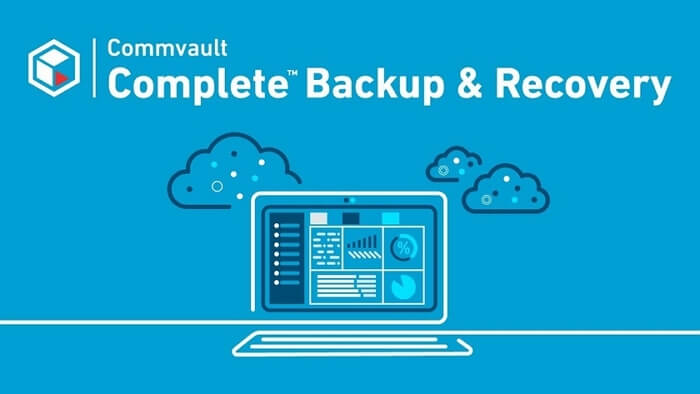 Commvault Backup and Recovery is another excellent database backup solution for those willing to have high-end performance. It is a beautiful tool that provides a single backup point for different data resources and can quickly provide granular recovery. The tool features built-in ransomware protection that perfectly combines with the levels of encryption without any failure. It also offers cloud and on-premises backup without failure.
Features:
Ransomware protection
Central dashboard
High-performance integration
Comprehensive datbacups
Speedy granular data recovery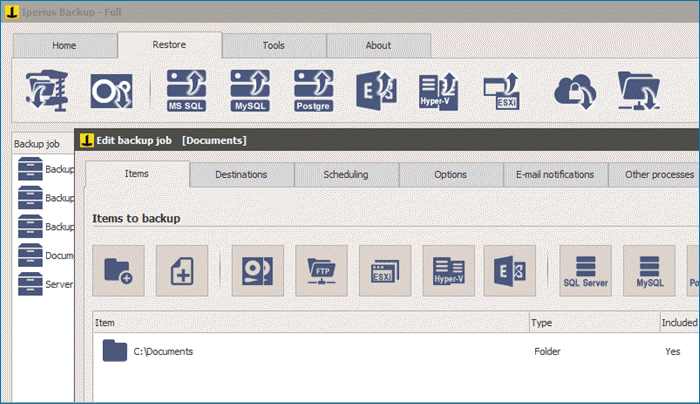 It is another one of the leading database backup software in the list that provides covering for SQL servers, MySQL, Oracle, and other databases. The tool offers high-end performances with the backup and also offers coverage for different applications. The tool is designed to provide premium backup solutions efficiently. The tool features backup installs on the Windows Servers. The main aim of the tool is to ensure the transfer of everything to cloud storage. 
Features:
Backup services for different databases
Can efficient recover the database files
Backup installs on the Windows server
Works well both for cloud and on-premises storage
Backup can be compressed to ensure speedy data transfer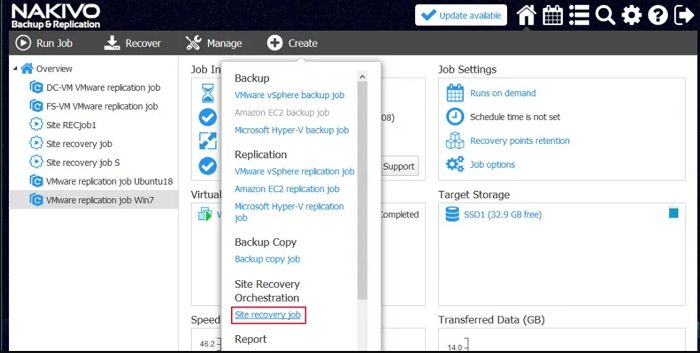 If you are looking forward to a cost-effective database backup software now, NAKIVO Backup & Replication is a wonderful option you can trust. It is a reliable solution to database protection that works well on SaaS, cloud, on-prem, and virtual environments. It is a powerful tool in the list that provides absolute security to the data stored in your database. It is an advanced and feature-loaded application that assists in operational and disaster recovery without any failure. 
Features:
Multiplatform solution
Use the advanced search functionality
Scheduling of the jobs
Cross-platform recovery 
Advanced features integration
Saves storage space
Instant recoverability and replica verification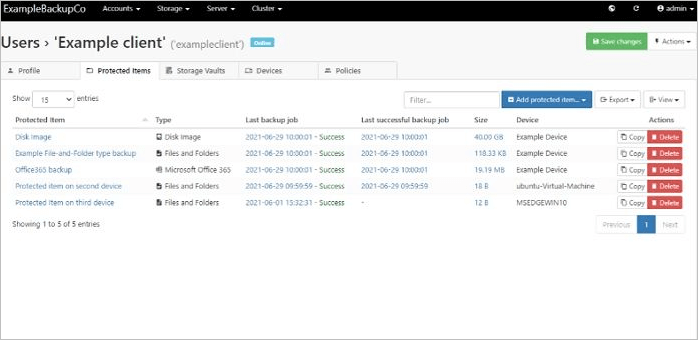 Comet Backup is another leading name in the list of best database backup software that offers different advanced features to enjoy. It is a flexible and all-in-one package that fulfills your backup demands perfectly. The tool provides unlimited support for backup destinations and also ensures users have fast, secure file encryption and client-side deduplication technology. The tool offers users an incremental backup for every and also offers API for integration expansion.
Features:
Incremental backup forever model
Secure encryption
Data compression
Backup destination 
Integrated API
Quest Rapid Recovery is one of the excellent choices that offer you backup SQL Server and Oracle databases. It is a wonderful recovery solution that provides data extraction and transfer services without failure. The tool is designed to be feature loaded and offers incremental backup solutions to the users. It provides a push of the data replacement that prioritizes the demands of the users and works quickly.
Features:
Live backup and recovery process
Prioritizing data recovery
Backups physical and virtual servers
Quick data backup and recovery
Prioritize the demands of the users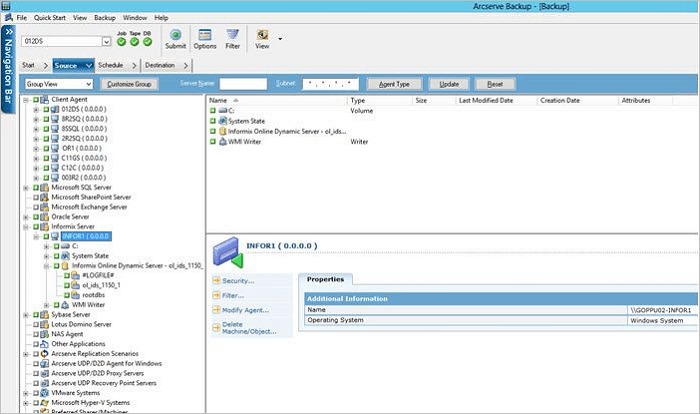 The tool is well known for providing absolute data protection and DR for different data types in SaaS, on-prem and virtual environments. The tool offers absolute data protection from malware or ransomware infections and keeps users safe from cyber attacks. Arcserve is an assurance for faster data recovery. It is a wonderful tool that helps you scale the hybrid business continuity topologies over long distances. The tool is designed to be simple and quick to use. Users can easily create data stores on this tool and add nodes to be protected here.
Features:
Data protection for a broad range of platforms
Provides support to Nutanix Objects
Unifies protection
Prevents cyber attacks
Secured by Sophos
Validate SLAs
Best Database Backup Software Reviews and Comparison
We've compared the main database backup programs to help you make your choice. You can compare in terms of ease of use and system compatibility.
| Database Backup Software | Ease Of Use | Supported Systems | Supported Databases | Supported Servers |
| --- | --- | --- | --- | --- |
| EaseUS Todo Backup Business | Convenient to use | Windows 10/8/7/Vista  | SQL Server 2019, 2017, 2016, 2014, 2012, 2008 R2, 2008, 2005 | Windows Server 2022, 2019, 2016, 2012, 2008, 2003 |
| N-able Cove Data Protection | Learning Edge | Windows 10/8/7 | Microsoft 365 data | Physical and Virtual Servers |
| Acronis Cyber Protect | Learning Edge | Windows XP Professional SP1, SP2, SP3 | Microsoft 365 data | Windows Small Business Server |
| Ottomatik.io | Convenient to use | Linux, Amazon S3, Google Drive, Backblaze, Dropbox | MySQL. PostgresSQL, MongoDB, MySQL, Binlogs, Files | Amazon S3, Google Drive, Backblaze, Dropbox |
| Commvault Backup and Recovery | Convenient to use | Linux, Microsoft Active Directory, Microsoft Exchange Server, Oracle Enterprise Business Suite | Microsoft Active Directory, Microsoft Exchange Server,  Oracle Enterprise Business Suite | Oracle, Microsoft SQL Server, MySQL, IBM DB2, PostgreSQL |
Wrap Up
So, guys! These are the leading database backup software in the list that can help keep your database safe in different situations. All the tools listed above are of high quality and ensure users have complete and quick database backup without any failure. We have tried to provide a profound introduction and tool features in this guide. Make sure to go through each one in-depth and check the suitable one for you accordingly. 
DB Backup Software FAQs
We have tried to cover up the different sections of the database backup software. Hope it will have resolved most of the queries till now. If you still have any, here we are with the top FAQs that will solve them successfully.
1. Which tool is used for DB Backup?
To back up the database ideally, one can use database backup software, such as EaseUS Todo Backup Business, Iperius Backup, and others.
2. Which is the best for data backup?
EaseUS Todo Backup Business is supposed to be the leading data backup solution that offers users complete data backup without any failure.
3. How do I backup my database?
To back up the database ideally, you have to right-click on the database you are willing to back up, complete the points of Tasks, and then select Backup from there. 
4. What are the three main types of backups in SQL?
The three types of backups in SQL are Full Backup, Differential Backup, and Incremental Backup.

Cedric Grantham is one of the senior editors of EaseUS who lives and works in Chengdu, China. He mainly writes articles about data recovery tutorials on PC and Mac and how-to tips for partition management. He always keeps an eye on new releases and loves various electronic products.
Taking everything into consideration, we can say that EaseUS Todo Backup Home can offer you a little extra sense of security with a set of advanced tools. The interface provides quick adaptation, every process guiding you all the way through so you don't get stuck or further damage your system rather than keeping it safe.

 Read More

EaseUS Todo Backup Free lets you create backups of your important files or your entire computer through its streamlined interface. Just choose the backup type you'd like to get started, and let the program do the reset.

 Read More

EaseUS includes all the features I expect from backup software like versioning, incremental backups, and scheduling. For more advanced users, EaseUS allows you to install a pre-boot environment onto your hard drive so you can use it to restore files without burning a CD or putting it on an external USB drive.

 Read More

EaseUS Todo Backup
Smart backup tool for your files and entire computer in Windows 10/8/7.
Install Windows on Multiple Computers at Once? No Problem!
Learn how to install Windows 11/10/7 and special programs/software on a batch of computers. Use 10 minutes to do the 10 hours work without making a single mistake!
Get Free Solution!