Buffalo NAS is a high-performance network-attached storage device. It is designed for businesses and home users who need reliable and fast data storage. The Buffalo NAS server offers several advantages:
It is relatively inexpensive and easy to set up.
This NAS server can connect to multiple computers.
It is used to share files between multiple users on a network.
The Buffalo NAS server offers a high degree of security.
Buffalo offers redundant power supplies and fanless operation.

All these great features make Buffalo NAS an ideal for the mall and medium-sized businesses. However, like all storage devices, Buffalo NAS devices can fail, and data can be lost. For this reason, it is essential to make Buffalo NAS backup copies of all critical data. There are several ways to do this. Read the methods below to back up Buffalo NAS with ease.
Method 1. Configure a NAS Buffalo Backup with the Built-in Tool
You can set up a Buffalo backup with the Buffalo built-in tool. Keep reading, and you can learn how to back up Buffalo NAS with simple clicks. Before the operations, watch this video to set up a Buffalo backup.
0:12 Access Settings
0:35 Set up the user name and password
1:50 Configure the Buffalo backups
4:24 Start the Buffalo backup
If you still have problems, read the Buffalo step-by-step guide.
Step 1. Access Buffalo Settings, and enter the IP address.
Step 2. Click on the "Advanced Settings" option and log in with the "Admin" account.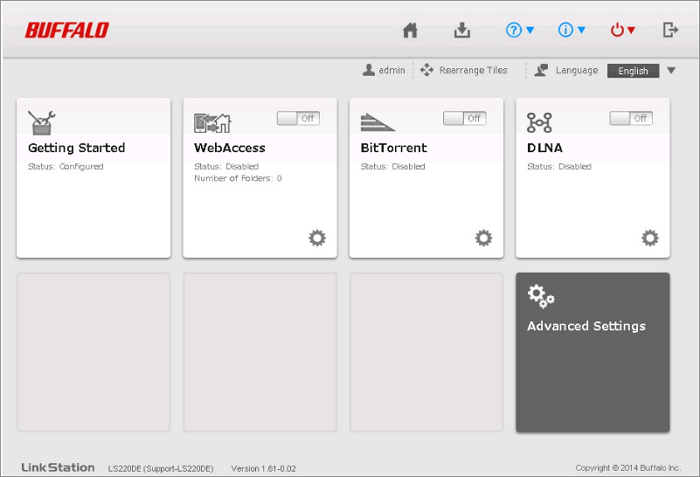 Step 3. Click on the "Backup" tab, then click on the configuration widget next to "Backup".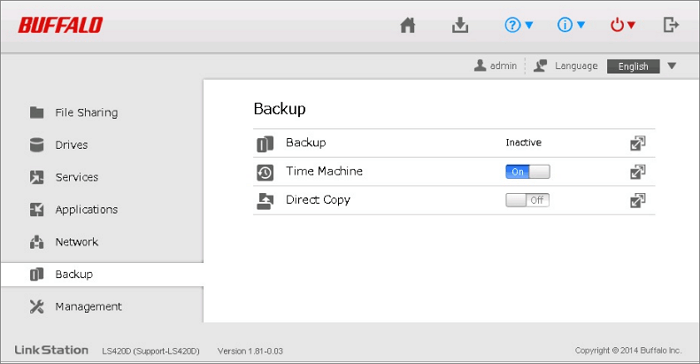 Step 4. Click Create New Job > Add > Browse" to set up your Buffalo backup.
Step 5. Then, follow the on-screen operations to back up Buffalo NAS.
Method 2. Backup Buffalo NAS with EaseUS NAS Backup Software
There is another easy way to create a Buffalo backup. It is using EaseUS Todo Backup Home. It is a reliable and easy-to-use backup software. It supports backing up files, partitions, disks, and emails. With EaseUS Todo Backup Home, you can back up data to an external hard drive, USB flash drive, or NAS device with just a few clicks. The software also supports incremental and differential backup, which saves time and storage space. In addition, EaseUS Todo Backup Home provides comprehensive disaster recovery features to help you properly protect your system and data.
Back up QNAP, Synology, and WD NAS to the external hard drive and other drives.
Create a system image and disk image to protect your data.
Clone Windows 10/8/7 to SSD and external hard drive with simple clicks.
Follow the steps below to start the Buffalo backup with the help of EaseUS backup software.
Step 1. To start backup, click the Select backup contents.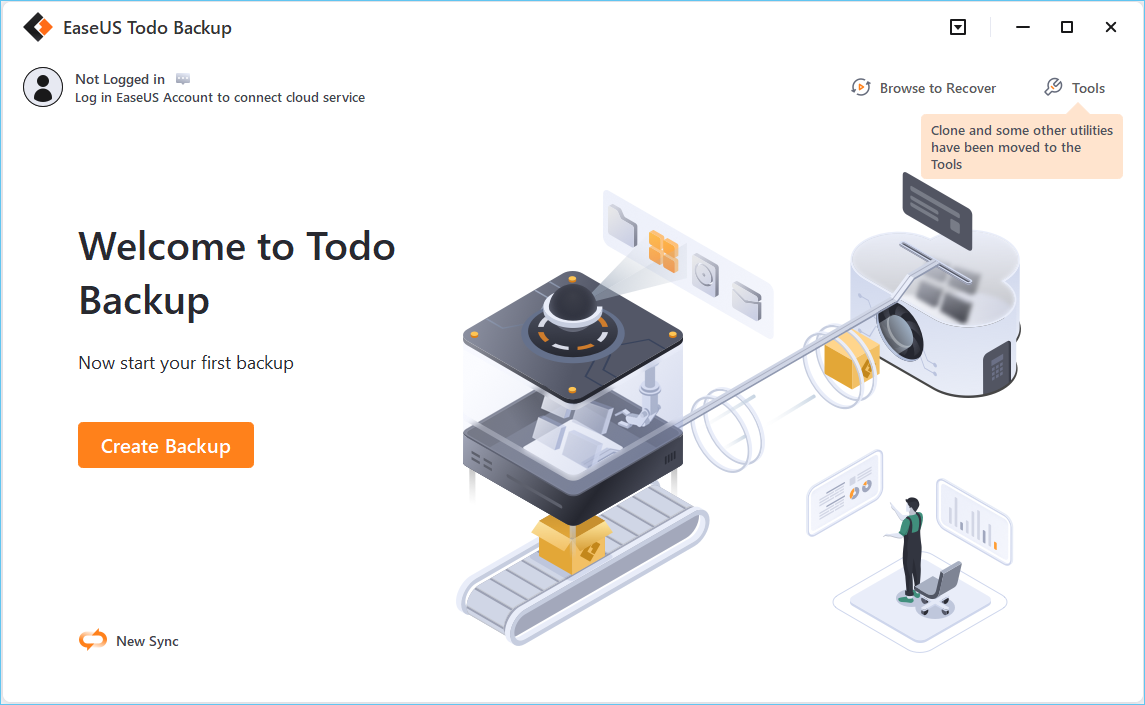 Step 2. There are four data backup categories: File, Disk, OS, and Mail.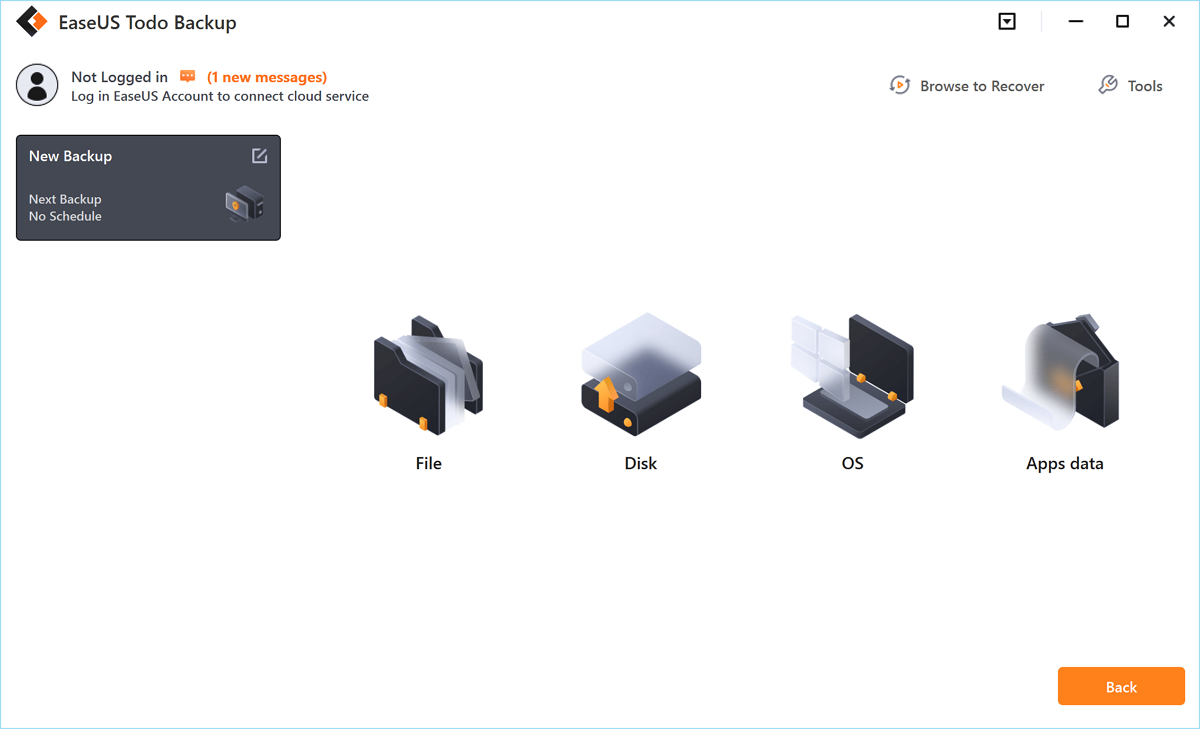 Step 3. On the left-hand side, you'll see a list of local and network files. Selecting the files to be backed up by expanding the directory.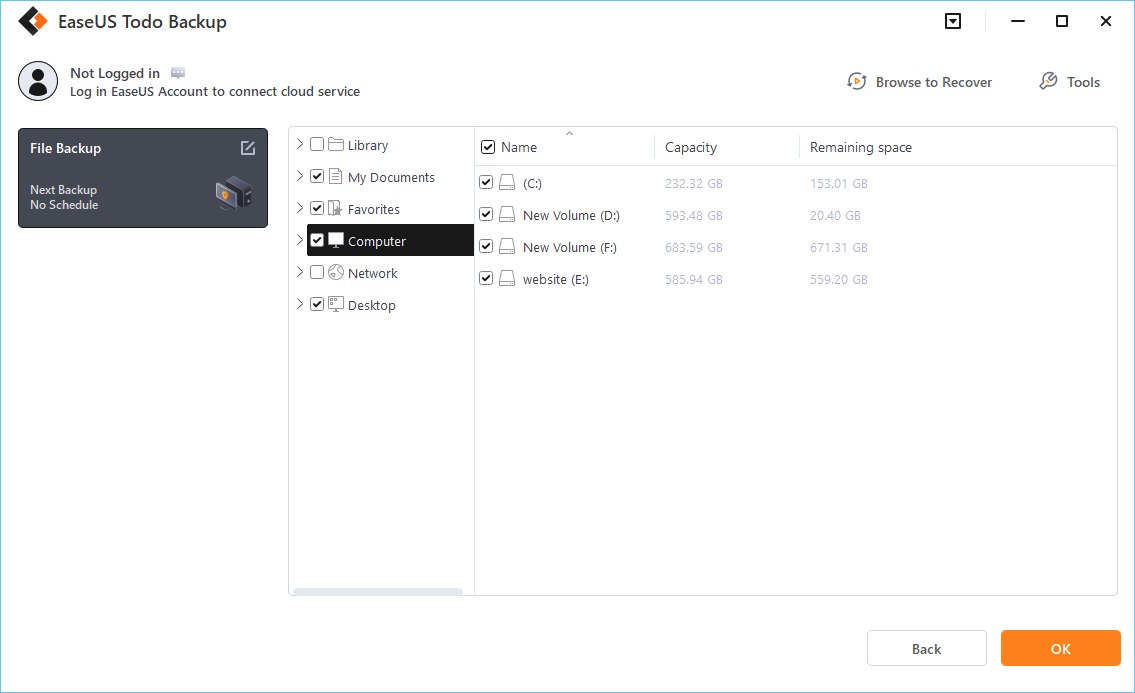 Step 4. Follow the instructions on the screen and pick the location where you wish to store the backup.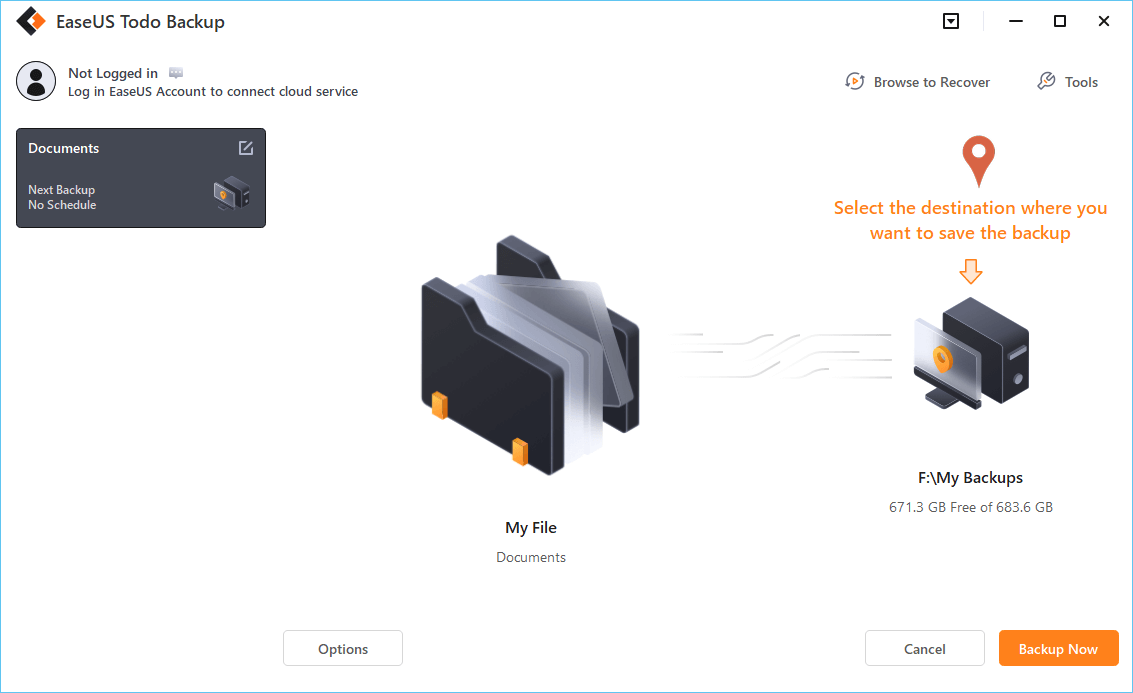 In Backup Options, click Options to encrypt the backup with a password, specify the backup schedule, and choose whether or not to start the backup at a certain event in Backup Scheme. There are a variety of customizable features available for you to explore, and you may tailor the backup operation to meet your specific requirements.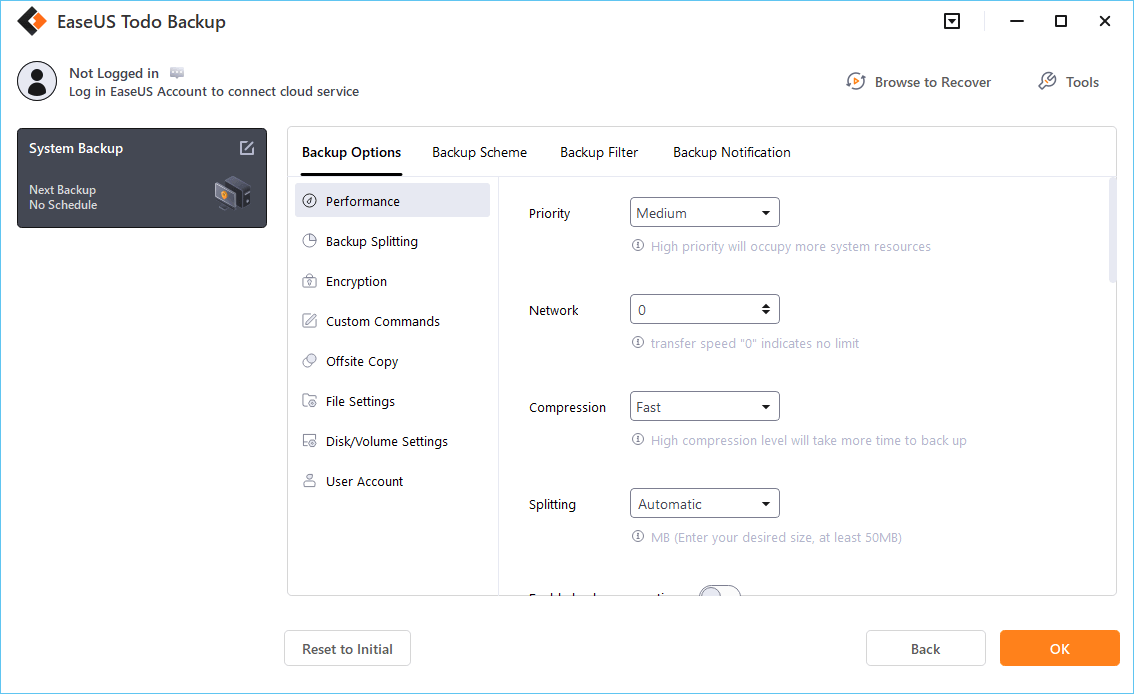 Step 5. Backups can be stored on a local disk, in EaseUS's cloud service, or on a network attached storage device (NAS).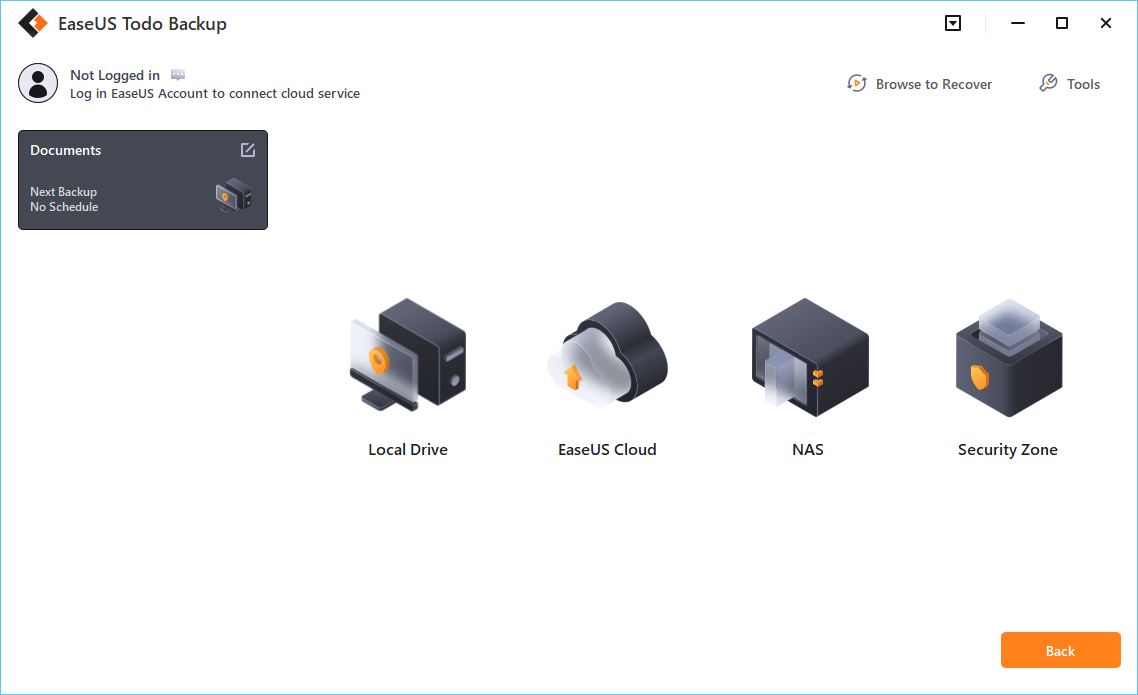 Step 6. EaseUS Todo Backup allows customers to back up data to a third-party cloud drive or the company's own cloud storage.
If you wish to back up your data to a third-party cloud drive, select Local Drive, scroll down to add Cloud Device and enter your account information.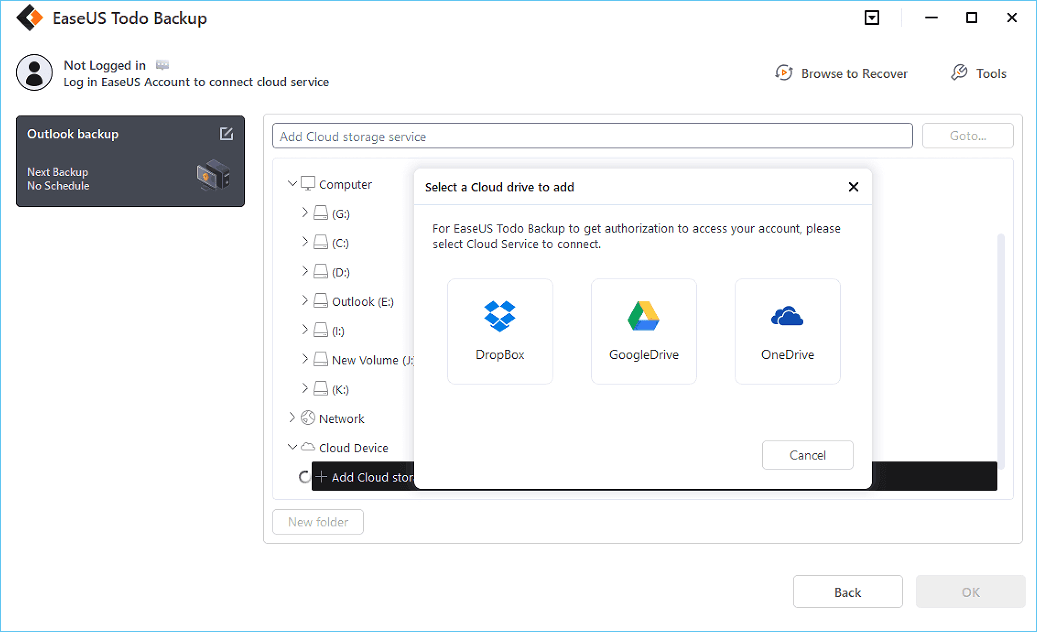 You may also use EaseUS's own cloud storage service. Click EaseUS Cloud, create an account using your EaseUS Account, then log in to your account.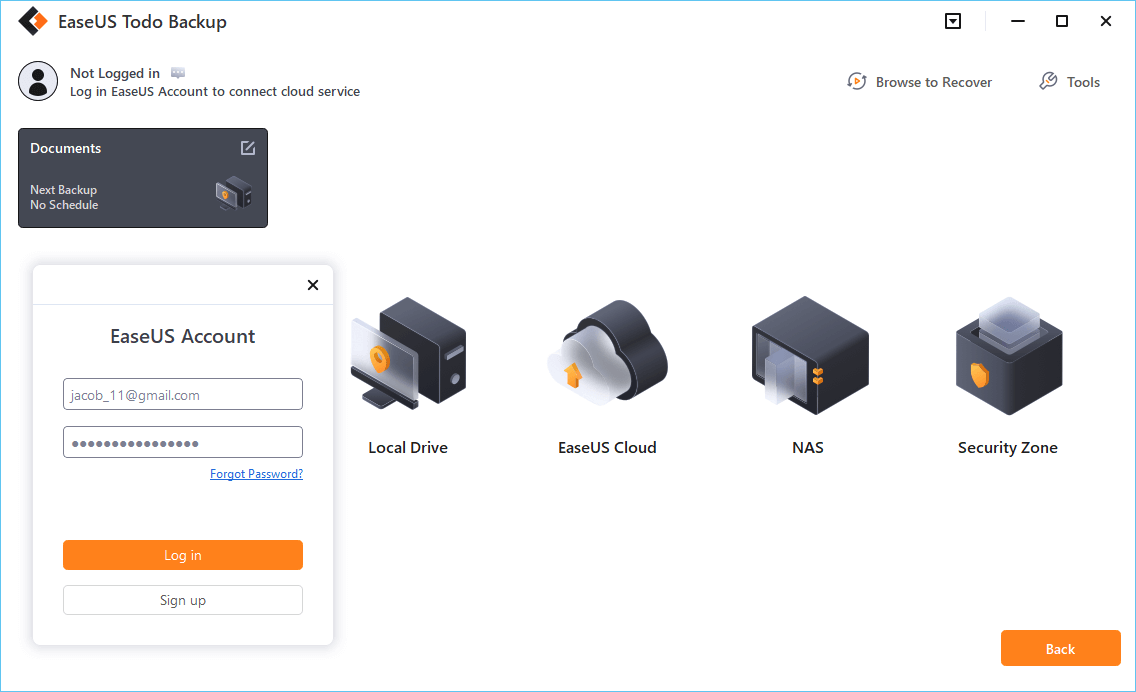 Step 7. To begin a backup, choose Backup Now. It will appear in the shape of a card on the left-hand panel when the backup process has been successfully finished. To handle the backup job in more detail, right-click on it.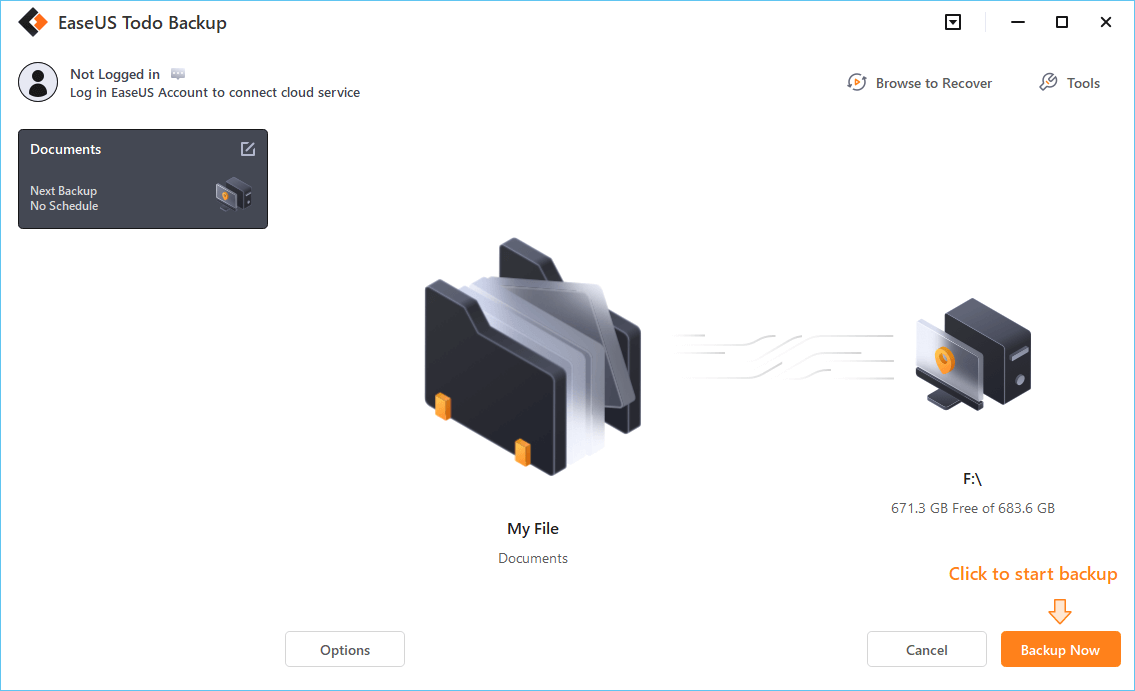 Conclusion
Buffalo backup is a great way to protect your valuable data. It provides an extra level of protection by creating a copy of your data that can be used to restore your system if your primary data is lost or corrupted. Buffalo backup is easy to use and provides high protection for your data. Just select the effective way according to your needs.
Buffalo NAS Backup FAQs
Check the questions and answers below to get further help for NAS backup and Server backup.
1. What is a Buffalo TeraStation?
The TeraStation is a NAS device using a PowerPC or ARM architecture processor. It is shipped with enterprise-grade internal hard drives mounted in a RAID array.
2. How do I connect my Buffalo NAS to my computer?
Connect Buffalo NAS to a computer:
Open NAS Navigator.
Right-click on the NAS.
Select "Browse Shares" from the pop-up menu.
Right-click on the shared folder you want to map to a drive letter.
Select "Map network drive..." from the pop-up menu.
Click on the drop-down menu to change the drive letter if desired.
3. Can I backup NAS to Google Drive?
Yes, you can back up NAS to Google Drive. To backup NAS to Google Drive:
Open Cloud Sync and choose a cloud provider of your choice. Click "Next".
Log into Google Drive and allow Cloud Sync access to your account.
Set your Connection name, Local path, Remote path, and Sync direction.
Set the Advanced settings and click "Apply" to finish creating the sync task.
Was this page helpful? Your supoport is truly important to us!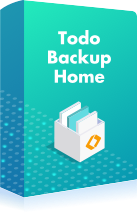 EaseUS Todo Backup
EaseUS Todo Backup is a dependable and professional data backup solution capable of backing up files, folders, drives, APP data and creating a system image. It also makes it easy to clone HDD/SSD, transfer the system to different hardware, and create bootable WinPE bootable disks.
Updated by

Jean is recognized as one of the most professional writers in EaseUS. She has kept improving her writing skills over the past 10 years and helped millions of her readers solve their tech problems on PC, Mac, and iOS devices. …

Read full bio

Written by

Brithny is a technology enthusiast, aiming to make readers' tech lives easy and enjoyable. She loves exploring new technologies and writing technical how-to tips. In her spare time, she loves sharing things about her favorite singer - Taylor Swift on her Facebook or Twitter.…

Read full bio