PAGE CONTENTS:
3. Seagate One Touch VS. Seagate Expansion
4. What is Seagate Hard Drive Used for?
5. How to Backup to Seagate Hard Drive with EaseUS Todo Backup?
The ability to transport and store data is a huge benefit of the digital age. The Seagate external hard drive is small and lightweight, ideal for travel. It can easily expand your computer's storage capacity and carry huge files with you when you travel. A single USB cable is needed to get started with the device.
People are curious about One Touch and Expansion because they've just gotten a lot of internet hype. Consequently, a discussion has erupted about the relative uses of Seagate One Touch and Expansion. Here's where you can learn more about them.
What is Seagate One Touch?
The Seagate One Touch gives you the portability to access your saved photographs and information no matter where you are. The One Touch is a portable USB drive compatible with Mac and Windows computers. Because of its understated design and brushed metal exterior, the portable external drive is an ideal complement to your sense of style.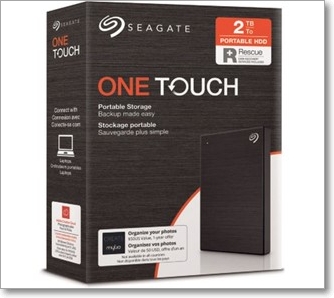 The Seagate One Touch HDD allows you to save photographs and data and access them from any location. Files may be consolidated with a single click, and automated daily, weekly, or monthly backups can be scheduled. The device has fast plug-and-play access to Windows or Mac computers through USB 3.0.
One-Touch provides password-protected storage, is compatible with Windows and Mac computers, has front-facing USB-C and USB 3.0 ports for backing up AND charging various devices, and has storage sizes that can hold limitless photographs.
What is Seagate Expansion?
The Seagate Expansion drive is a convenient option because of its small size and portability. Your computer will have instant access to more storage space, and you will be able to bring huge files with you wherever you go. The installation process is simple and uncomplicated; all you need to do is connect a single USB cable, and you will be ready to go.
It offers you more storage space for your data. You may instantly add space, combine many files into a single spot, or free up space on the hard drive built into your computer.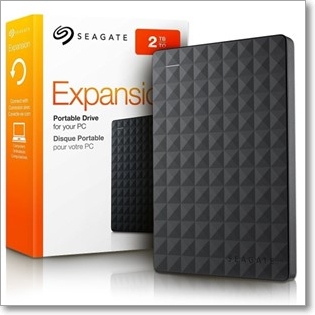 Seagate One Touch VS. Seagate Expansion
These drives are almost identical to one another in every way. Every business resorts to this tried-and-true marketing method to get customers to spend more money for things that are, in most cases, superfluous. On the other hand, there are a few minor distinctions, which I will describe below. Whichever option you choose, it ought to fulfill the reasons you have in mind.
Form factor: Expansion drives have a more cumbersome build. The Expansion drives are more portable and have a more compact design. Both are available in variants of 3.5 and 2.5 inches, respectively.
Software: Each product in the Expansion series comes equipped with its Backup Software, which offers features such as automated backups, scheduled backups, etc. We are unsure if the One-touch provides the same comparable functions.
Warranty: The One-touch comes with a three-year warranty; however, the Expansion drives only have a two-year warranty. This might be different depending on the store you purchase it from.
Cost: In general, One-touch will run you more money than an Expansion drive of the same capacity would. This is dependent on the particular vendor.
What is Seagate Hard Drive Used for?
Seagate Hard Drive is often used for backup and archiving data. Seagate hard drives usually have more storage capacity than other types of drives, making them ideal for storing large amounts of data. In addition, Seagate hard drives are often faster than other types of drives, which makes them ideal for backing up data or for accessing data that is stored on the drive. Seagate hard drives are also often more reliable than other types of drives, making them a good choice for storing important data. Users can use it as an internal hard drive to replace the old one or as an external hard drive to store more data.
Third-party software such as the EaseUS Todo Backup is a great option. It has amazing features that allow you to upgrade internal disk without losing data using its clone function and store external disk files using its backup tool. Let's have a look below:
1. As Internal Disk
Cloning internal disks is becoming more and more popular for computer users to upgrade to a new SSD or replace an aging hard drive. Copying is a simple process in the Microsoft Operating Systems. For this purpose, a third-party disk cloning software may be the best option for copying a hard drive with extensive file names, swap files, and the Windows registry. EaseUS Todo Backup can also enable you to replace an outdated smaller hard disk with a new SSD without reinstalling the OS and apps.
Main Features:
Clones MBR to Windows 11's GPT.
Migrates Windows 11 to SSD smoothly.
Clones disks/partitions/OS.
Fast and reliable Win 11 copying software, saving time.
2. As External Disk
The main advantages of an external hard drive are the ability to expand storage space without having to mess with the internals of the casing. Any large or obsolete files on your internal hard drive may be transferred to an external storage device and stored there in their place.
Using the EaseUS Todo Backup function, you can easily back up your most critical files or even your complete computer. It also offers full, incremental and differential backups for you.
Pros:
This tool gives you a wide range of choices for establishing a backup. File, System, and Smart Backup are examples of these backups.
The Smart Backup feature of this software enables you to define a schedule for the application to monitor certain files and make a copy of any changes it finds in the files it monitors.
How to Backup to Seagate Hard Drive with EaseUS Todo Backup?
Using a hard drive backup software like the EaseUS Todo Backup can protect your computer's data against the following disasters: Crashing or booting into the operating system due to hard disk corruption, accidental deletion, or other problem.
EaseUS Todo Backup makes it simpler for beginners to back up their PCs to an external hard drive. Individual files, partitions, and even the OS and programs may be automatically backed up. Just follow the guide below:
Step 1. Open EaseUS Todo Backup and choose "Create Backup" on the home page, click "Select backup contents".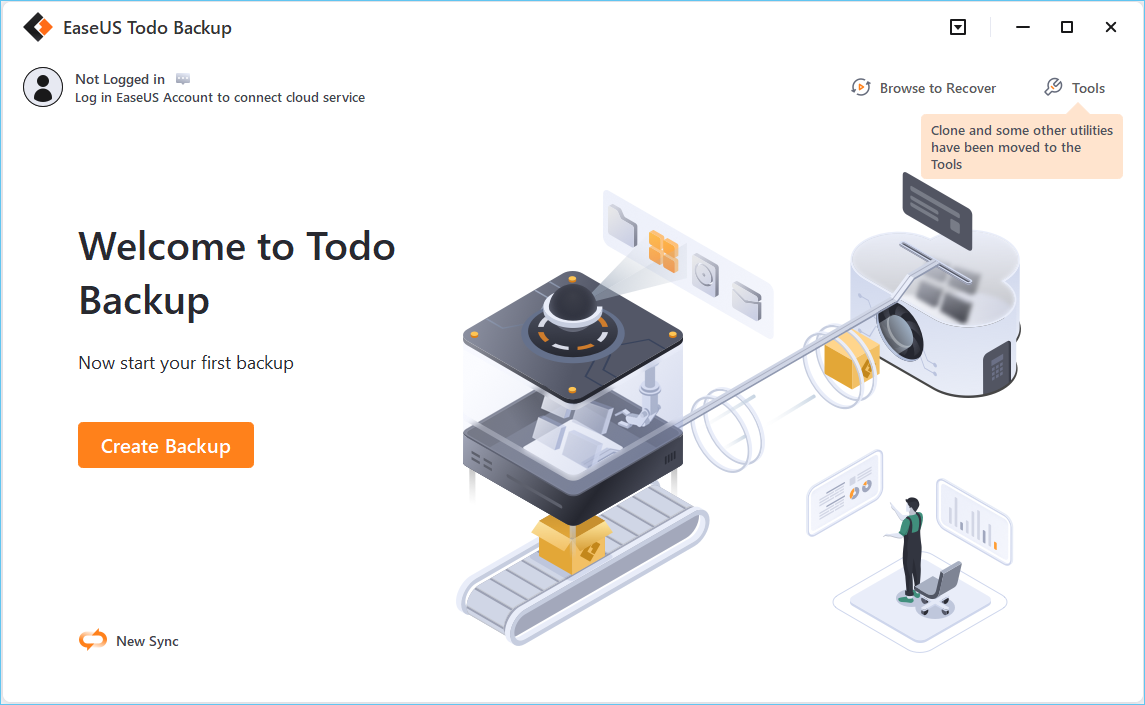 Step 2. As you want to back up your Disk, just click "Disk" to start back up.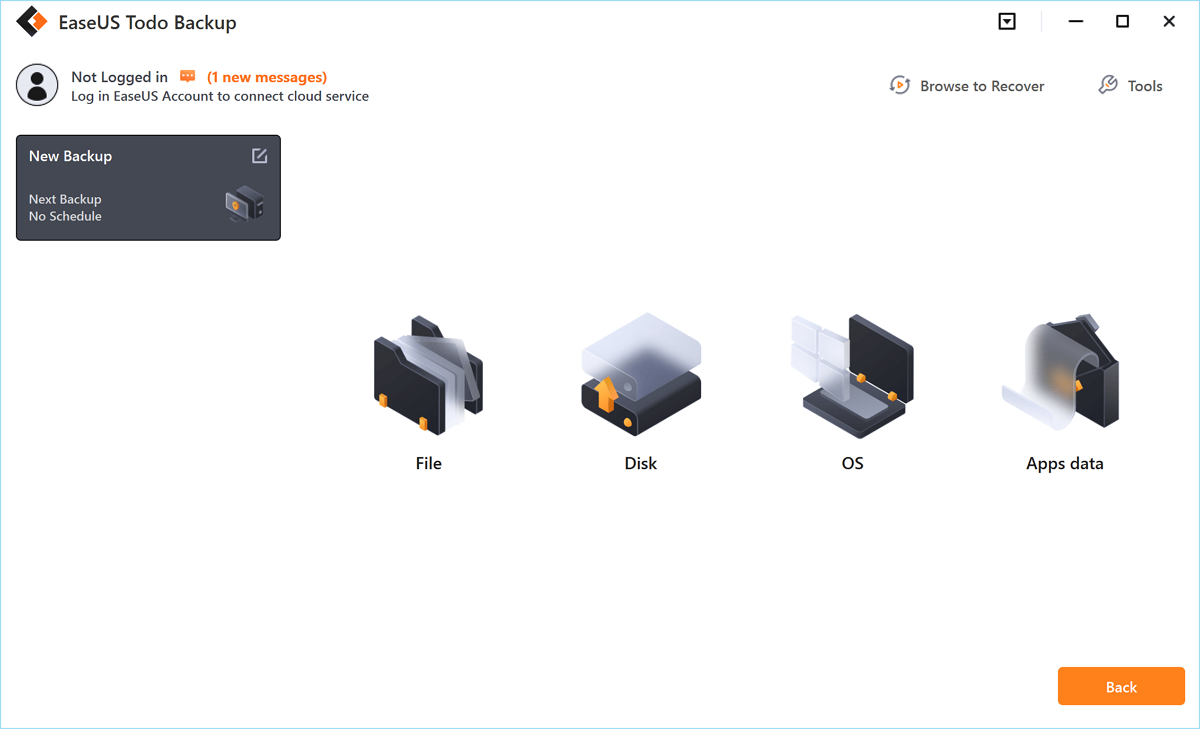 Step 3. EaseUS Todo Backup offers you options. You can choose to back up a whole disk or a certain partition as you need. And then click "OK".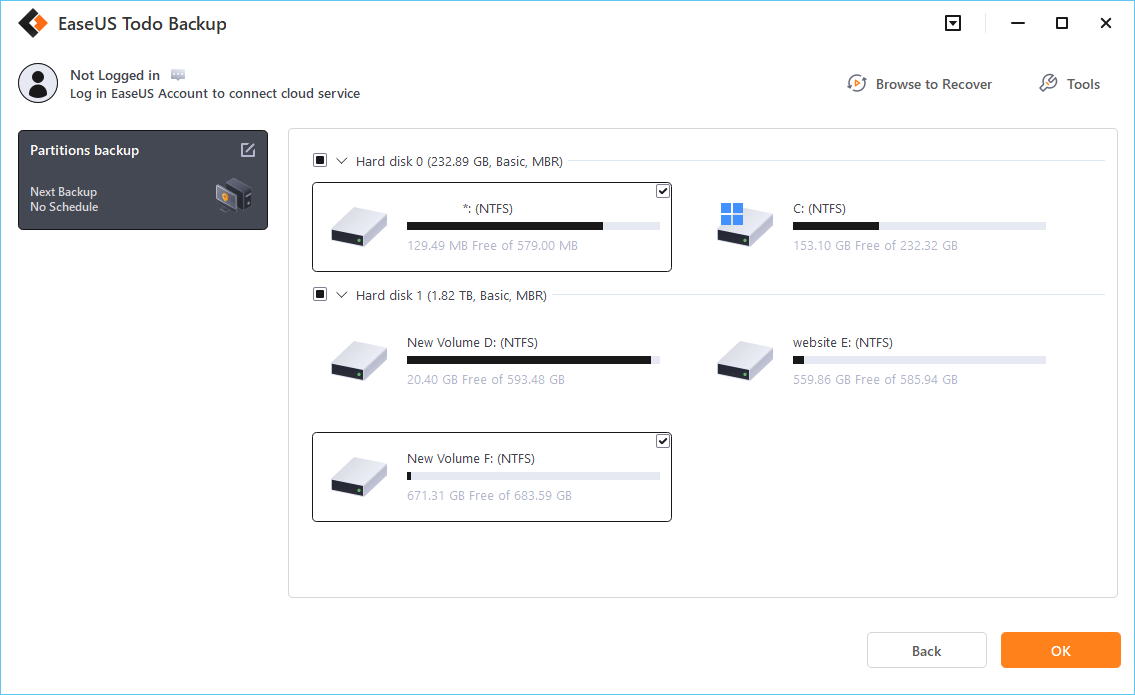 Step 4.  Select the destination where you want to save the backup. You can choose to save the disk to a local drive or to NAS.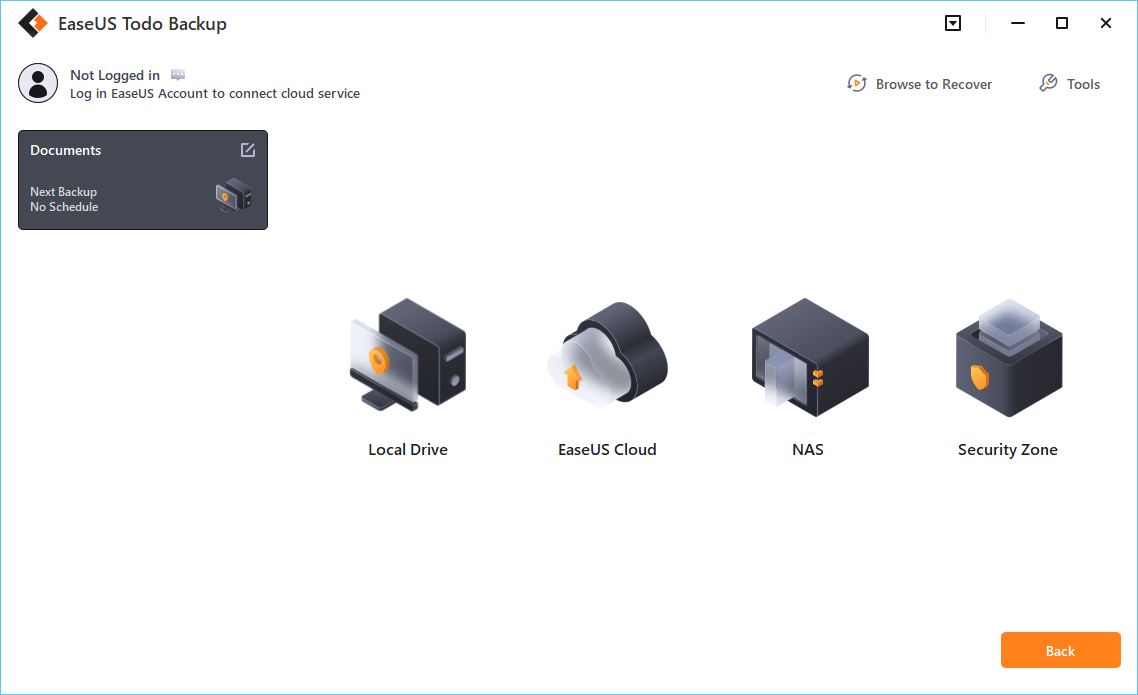 Step 5. Click "Backup Now", after the backup process is completed, you can right-click any one of the tasks to further manage your backup such as recover it, create an incremental backup, etc.
People Also Ask
1. How to Restore Files from Seagate External Hard Drive?
Seagate Hard drive keeps multiple prior copies of each edited file when you back up specified folders. Helping you easily restore a file in case it gets deleted.  Here's how to restore an old file to its original place.
Step 1: Open the Seagate manager and click the backup window.
Step 2: Click on Restore files and pick the file you want to restore.
Step 3: Select a File Version to restore in the Select a version dialog.
Step 4: Select the Original radion.
Step 5: Click Restore and confirm the File Replace may open.
Step 6: To replace, click YES.
2. Fix Seagate External Hard Drive Not Working
Ways of Fixing a Seagate external hard drive:
1. Try another USB port.
2. Replace a broken cable.
3. Try another computer.
4. Check the drive's light.
5. Switch outlets.
Conclusion
Both Seagate One touch and Expansion are beneficial for Seagate users. Have trouble deciding? Our guide sheds light on it. Similarly, EaseUS Todo Backup is a third-party program that is easy to use and has numerous capabilities. Whether you use Seagate One Touch and Expansion as internal or external hard drives, EaseUS Todo Backup can help you make the most of them.
FAQ on Seagate One Touch vs. Seagate Expansion
1. What is the difference between Seagate One Touch and expansion?
These drives are almost identical in every way, but there are a few minor distinctions, including form factors, software, warranty, and cost. You can read the post for more detailed information.
2. What is Seagate One Touch used for?
It is often used for backing up and archiving data. Seagate hard drives usually have more storage capacity than other types of drives, making them ideal for storing large amounts of data. In addition, Seagate hard drives are often faster than other types of drives, making them ideal for backing up data or accessing data stored on the drive. 

Updated by Larissa
Larissa has rich experience in writing technical articles. After joining EaseUS, she frantically learned about data recovery, disk partitioning, data backup, and other related knowledge. Now she is able to master the relevant content proficiently and write effective step-by-step guides on computer issues.
Written by Gemma
Gemma is member of EaseUS team and has been committed to creating valuable content in fields about file recovery, partition management, and data backup etc for many years. She loves to help users solve various types of computer related issues.
Taking everything into consideration, we can say that EaseUS Todo Backup Home can offer you a little extra sense of security with a set of advanced tools. The interface provides quick adaptation, every process guiding you all the way through so you don't get stuck or further damage your system rather than keeping it safe.

 Read More

EaseUS Todo Backup Free lets you create backups of your important files or your entire computer through its streamlined interface. Just choose the backup type you'd like to get started, and let the program do the reset.

 Read More

EaseUS includes all the features I expect from backup software like versioning, incremental backups, and scheduling. For more advanced users, EaseUS allows you to install a pre-boot environment onto your hard drive so you can use it to restore files without burning a CD or putting it on an external USB drive.

 Read More

EaseUS Todo Backup
Smart backup tool for your files and entire computer in Windows 10/8/7.
Install Windows on Multiple Computers at Once? No Problem!
Learn how to install Windows 11/10/7 and special programs/software on a batch of computers. Use 10 minutes to do the 10 hours work without making a single mistake!
Get Free Solution!