| Workable Solutions | Step-by-step Troubleshooting |
| --- | --- |
| Migration Preparation | For desktop and laptop users, they need to prepare different...Full steps |
| Start Migrate Windows 11 | First, connect the new SSD to the computer...Full steps |
| Boot Computer from SSD | Restart the PC and press F2/F8/F10/DEL to enter...Full steps |
SSD, shorts for the Solid State Disk, is the latest hard drive in the market. Compared with the predecessor - Hard Drive Disk (HDD), it has greater performance and quicker speed. Most of Windows users would have known that not all Windows 10 computers can upgrade to Windows 11, and that's because of Windows 11 has higher requirements for computer configuration. As a result, the SSD becomes most of Windows 11 users' choice. In addition, higher efficiency and more durability are also the reasons why many users choose to use SSD.
When replacing a hard disk for a computer, especially for a computer that has been used for a period of time, the biggest difficulty for users is that they do not know how to transfer the data on the hard disk. In view of this situation, the best and most common method is to clone the original hard disk, so that all data and even the partition format will be migrated to the new hard disk, and there will be no data loss. This article is going to help you solve the problem and tell you how to migrate Windows 11 to a SSD.
Preparations before Migration
Clone a disk is a rather difficult process for novice users. Before you start, follow the checklist below to get the tools you need ready.
For Desktop Users:
A screwdriver to open the computer mainframe case.
A power cable and a SATA cable. (Generally, these two cables are included with the purchase of the SSD.)
Hard drive cloning software - Some hard disk manufacturers have their own cloning software, but they can only clone hard disks of the same brand.
*There is an optional tool for desktop users. If you want to keep both hard drives, you don't have to open the mainframe case to install the SSD, use the USB adapter is another choice.
For Laptop Users:
A USB adapter to connect your SSD to your laptop.
Hard drive cloning software.
*Because the laptop is not convenient for users to disassemble and install the hard disk, the USB adapter is necessary.
You can see that the cloning software is a necessity if you want to migrate Windows 11 to SSD. Windows does not have a in-built cloning software, so you need to choose a third-party disk cloning software to help. Among various options in the disk clone market, we recommend you to choose EaseUS Todo Backup. As the name suggests, it's a backup tool. However, the cloning feature is also a high light. With this tool, you can not only migrate or clone Windows 11, which refers to the system drive, but also clone a single partition or a disk. Moreover, it is totally free for everyone to back up and restore data and files with EaseUS Todo Backup. After all, taking precautions is better than cure. One software with various functions, you won't regret if you choose Todo Backup.

Start to Migrate Windows 11 to SSD with EaseUS
Now in this part, you can follow the guide here to migrate your Windows 11 to SSD. As this migration process might cause data loss, make sure you have backed up all existing data on the SSD or the system drive you want to migrate.
1. Connect the new SSD to your computer.
If you use a desktop computer and want to replace the old hard drive with this new SSD. Then use the screwdriver to open the mainframe case, use the power cable and SATA cable to connect the SSD to the computer. For desktop computers, there is enough space to install more than one hard disk.
If you use a laptop, the only way you can use is to connect SSD with the USB adapter.
After connecting, go to the Disk Management to see if your computer could detect the new SSD. One more thing you need to do is to check the partition style of the new SSD. As Windows 11 requires a UEFI boot option, your SSD partition style needs to change as GPT.
Step 1. Search and open Disk Management.
Step 2. Right-click the new SSD disk, and click Properties.
Step 3. Switch to the Volumes tab, check if the Partition style is GUID Partition Table (GPT).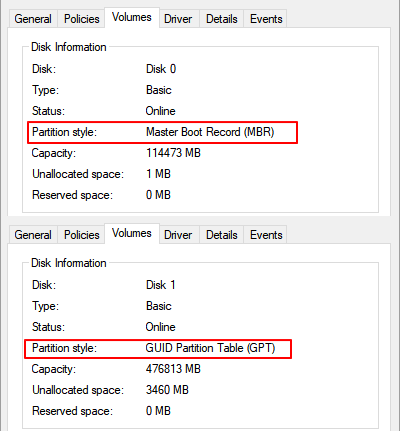 Step 4. If the Partition style is MBR, return to Step 2, right-click the disk and select Convert to MBR disk.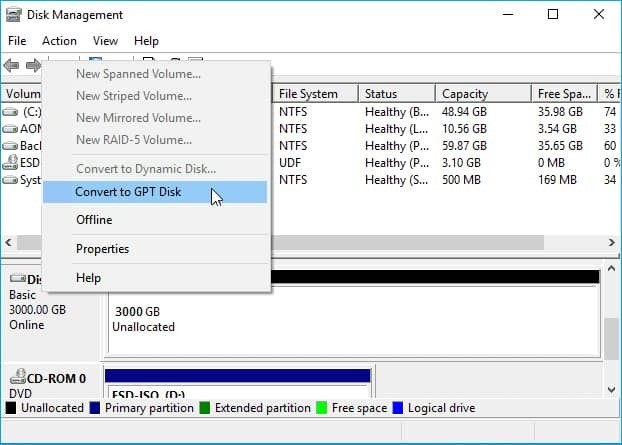 2. Download and install clone software - EaseUS Todo Backup
Download the EaseUS Todo Backup from the button below, then install it according to the on-screen guide. As system clone is a paid function (so does other software), you need to purchase the software first, enter the activation key, and start to use this software.
3. Start the cloning process
Follow the content below to migrate Windows 11.
Step 1. Open EaseUS Todo Backup and click "Tools", and then you can choose any function presented to you.
Step 2. EaseUS Todo Backup will automatically select the boot and system partition, what you need to do is choose the target disk and click "Next." 
(Make sure that the partition style of the source disk and the target disk are the same.)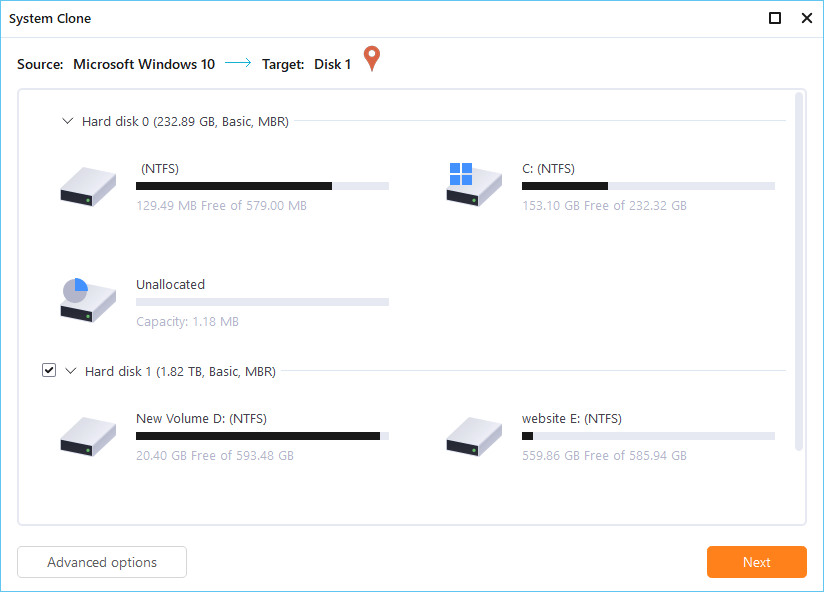 *System clone will wipe out all data, please make sure you backup your data in advance.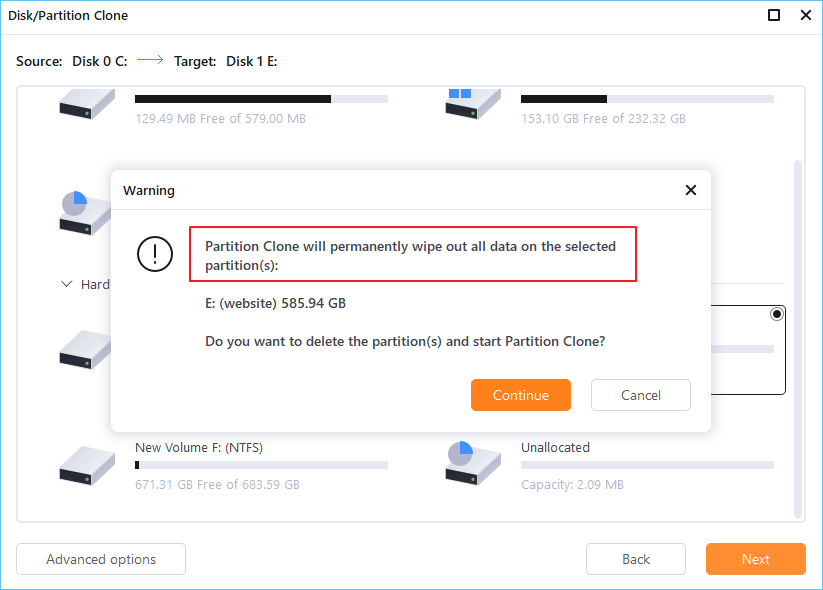 Step 3. If you want to clone your system to an SSD, you can choose "optimize for SSD" in the advanced options.
Step 4. Click "Proceed" to start cloning.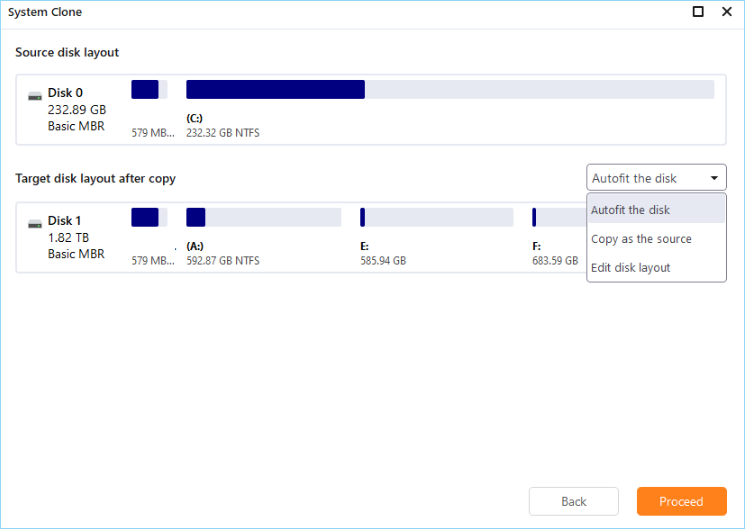 Boot Your Computer from The New SSD
Option 1. If you want to keep both the old disk and the new disk
Restart PC and press F2 (F8,F10, DEL...) to enter BIOS settings.
In the Boot option, select new HDD/SSD as the new boot drive.
Exit BIOS and restart the computer.
Option 2. If you want to only keep the new disk
Unplug the old disk and make sure the new disk is well connected.
Restart your computer.
Option 1 is a better hard drive retention plan for laptops.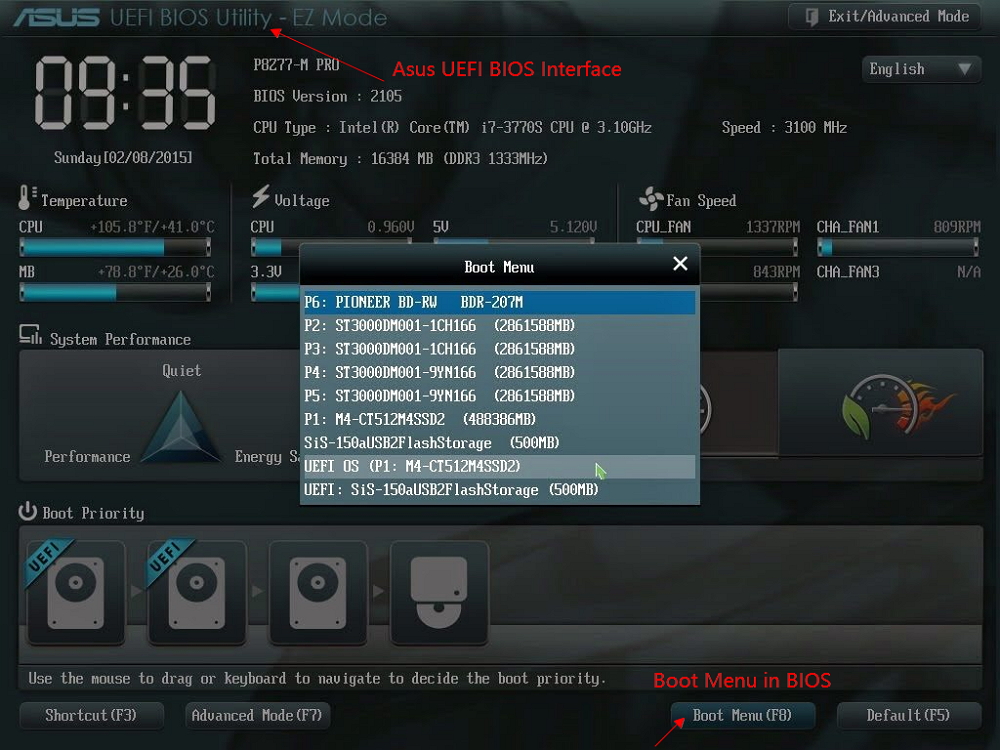 What's Good for Migrating Windows 11 to SSD?
Migrating Windows 11 to SSD means moving everything on Windows 11 drives and system-related partitions to SSD. This will help you to boot the Windows 11 OS directly from the SSD after a successful migration. When you ask why moving Windows 11 from HDD to SSD, there are basically two reasons.
For improved performance: Consider that SSDs are far faster than HDDs, which slow down quickly with prolonged use. Migrating Windows 11 to SSD will significantly improve the boot time and overall performance of the system.
No need for a clean install: When you copy Windows 11 to an SSD, you get Windows 11 fully pre-installed without changing any files, programs and settings.
Conclusion
This is the whole process of migrating Windows 11 to SSD. With this guide, you can also migrate other Windows OS such as Window 10 or Windows 7 to a hard drive.
Daisy is the Senior editor of the writing team for EaseUS. She has been working in EaseUS for over ten years, starting from a technical writer to a team leader of the content group. As a professional author for over 10 years, she writes a lot to help people overcome their tech troubles.
Written by Gemma
Gemma is member of EaseUS team and has been committed to creating valuable content in fields about file recovery, partition management, and data backup etc for many years. She loves to help users solve various types of computer related issues.
Taking everything into consideration, we can say that EaseUS Todo Backup Home can offer you a little extra sense of security with a set of advanced tools. The interface provides quick adaptation, every process guiding you all the way through so you don't get stuck or further damage your system rather than keeping it safe.

 Read More

EaseUS Todo Backup Free lets you create backups of your important files or your entire computer through its streamlined interface. Just choose the backup type you'd like to get started, and let the program do the reset.

 Read More

EaseUS includes all the features I expect from backup software like versioning, incremental backups, and scheduling. For more advanced users, EaseUS allows you to install a pre-boot environment onto your hard drive so you can use it to restore files without burning a CD or putting it on an external USB drive.

 Read More

EaseUS Todo Backup
Smart backup tool for your files and entire computer in Windows 10/8/7.
Install Windows on Multiple Computers at Once? No Problem!
Learn how to install Windows 11/10/7 and special programs/software on a batch of computers. Use 10 minutes to do the 10 hours work without making a single mistake!
Get Free Solution!