The error of "Backup and Sync is no longer available" started rolling out after 1st October 2021. That's when Google decided it was time to retire Backup and Sync and replace it with the desktop version of Google Drive.
In other words, what were once two different programs, are now combined into one. This unification isn't really welcomed by many people, as people opted for ease over a unified tool.
So, are there better alternative now that Backup and Sync is no longer available? How do other storage providers hold up? Let's try to find out other viable ways.
Is Backup and Sync Discontinued?
Yes, Backup and Sync are discontinued by Google. While Google had a nice way of putting it by saying, "Backup and Sync and Drive File Stream Have been unified into Drive for desktop," a lot of people didn't take it lightly. After 1st October 2021, it stopped working for users around the globe.
Needless to say, people started going on the internet to look for answers. With a bunch of YouTube users telling exactly how they felt about this change, with this one particular user speaking for many:

While others indicated they wanted a new or alternate option:

While a majority of the users are treating it as the absence of Backup and Sync, Google wants users to know it's more like an addition of a new and more dependable program. But, this isn't the first time it has happened. Back in 2018, Backup and Sync was the very program that replaced Google Drive back. Therefore, instead of it being a takeover, it's more of a takeback for Google Drive. But, as everyone knows, Google likes to have its name on its branded programs.
People haven't taken the "Backup and Sync is no longer available" option very lightly. Some users even reported that they lost some data because of it. Since the final release note of Back up and Sync, people now know it's not an error. Instead, Google has officially discontinued this much-revered service.
What to Do: Switch to Google Drive for Desktop
If your files are stored in your Google account, you do need to switch to Google Drive for Desktop. This is the only way you can access a tool like Backup and Sync, which Google is now calling Stream files or Mirror files.
So, how do you do that? By downloading and installing Google Drive on your Desktop. Here's how:
Step 1: Head to Google Drive's download page and download Drive for Desktop
Step 2: Install Drive on your computer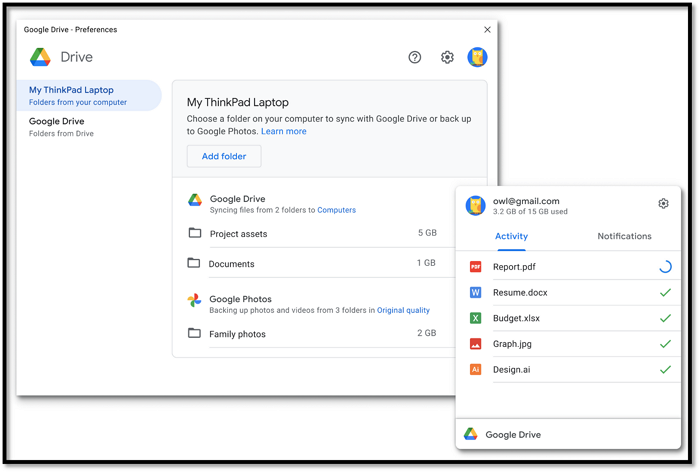 Step 3: Sign in to your account and right-click the tray icon for Google Drive

Step 4: Click on the Settings cogwheel and Resume Syncing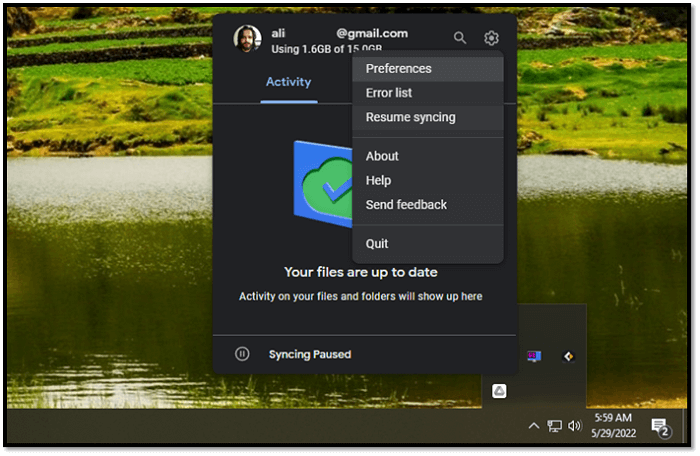 Now that you're done syncing your Google Drive desktop app, how exactly is it different from Backup and Sync?
Both allow using files from your "My Drive" folders on your Desktop
Both can open Microsoft Office or non-Google files
Drive for Desktop goes one up by showing who is editing a document, i.e., Docx files
Both can sync folders like Documents or Desktop to the Google Drive account
Both can use various Google accounts at once
Both access Apple Photos Library
Both accept file uploads from USB
Drive for Desktop is the only one with Dark Mode
These factors make Drive actually a little more favorable than its predecessor. But, like anything related to computers and software, it takes a little time for people to come around and accept changes.
Try A Professional Alternative - EaseUS Todo Backup
Suppose you're done with Google's changes and constantly having to face hassle when trying to backup files. In that case, you can try a professional and better alternative – EaseUS Todo Backup. What makes this tool a better and much more suitable program for users today?
It offers much more storage with 250GB for free– compared to Google's 15GB
It has much better features like Security Zone – which protects your backups from ransomware
Disk imaging to keep even the most minuscule files backed-up properly
Instant recovery and quick restoration of files
These factors, including many more, make this program a viable and dependable alternative. Therefore, if you're looking for a program that eases backup for you, then this one is it. You can backup your files according to the following steps:
Step 1. Click the "Select backup contents" button to start backup.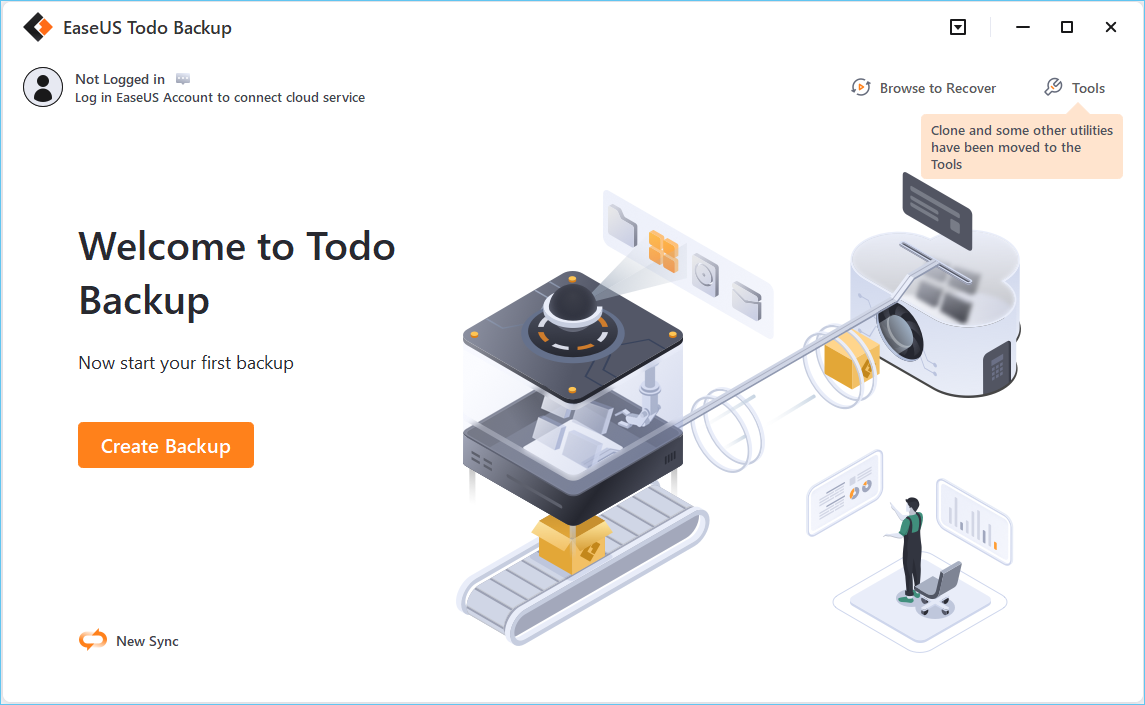 Step 2. There are four data backup categories, File, Disk, OS, and Mail, click File.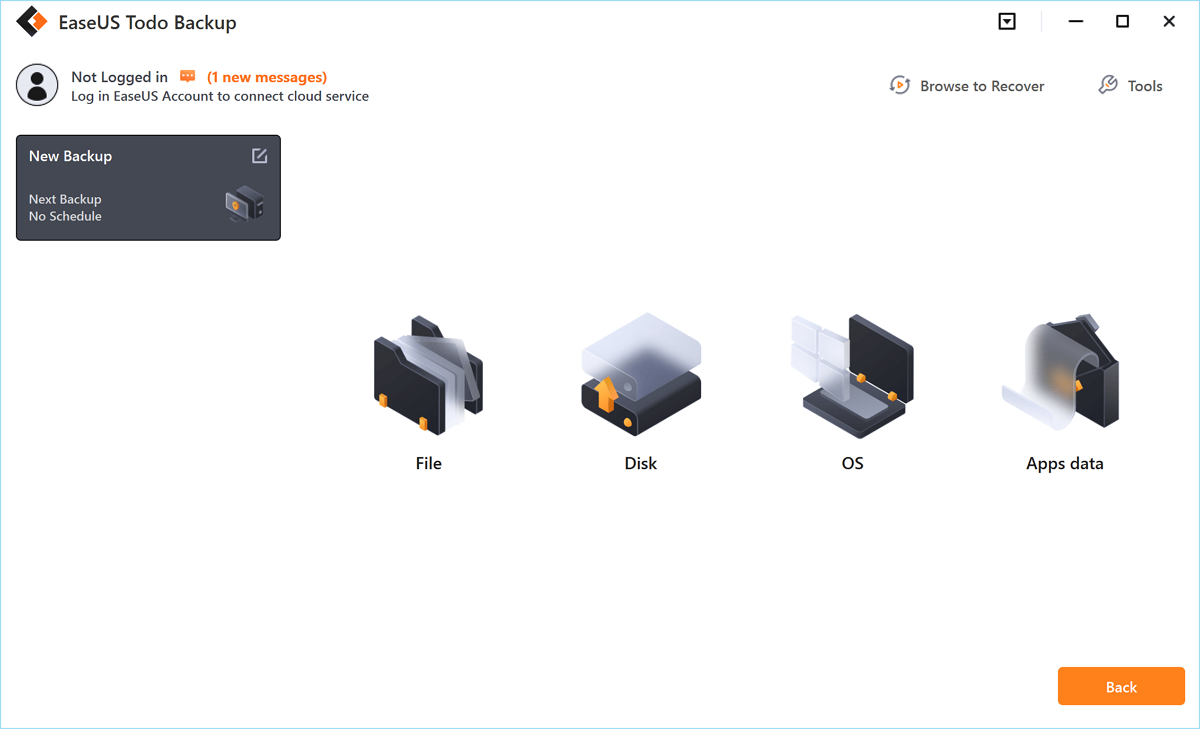 Step 3. Both local and network files will be listed on the left. You can expand the directory to select the files to be backed up.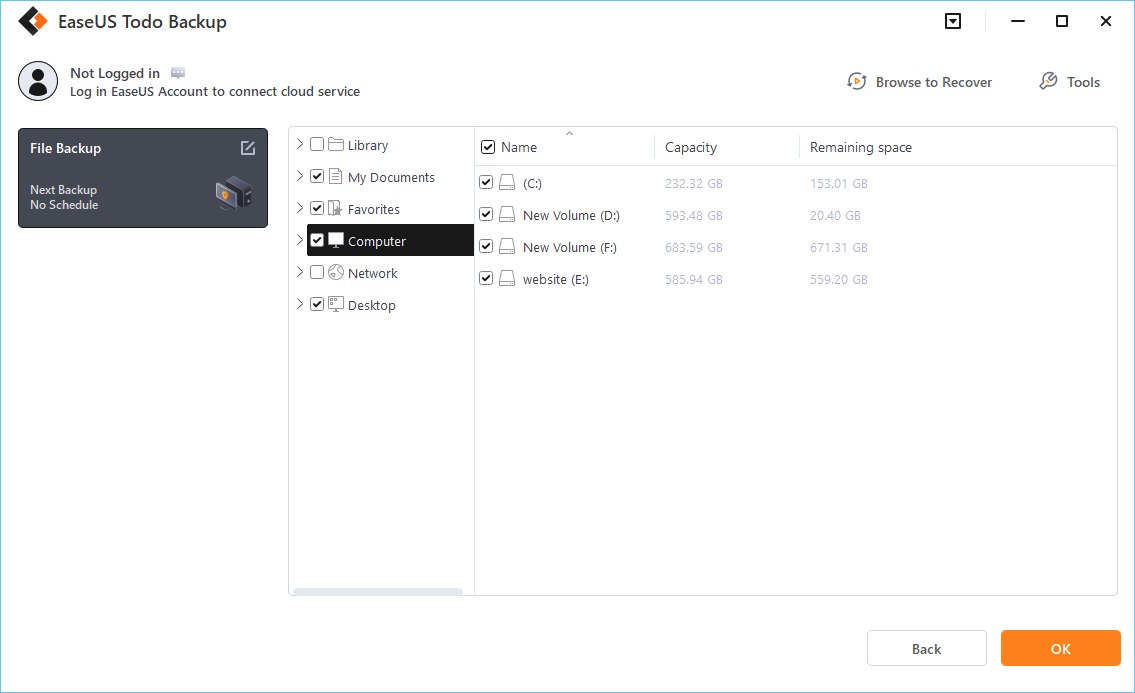 Step 4. Follow the on-screen guide, select the destination where you want to save the backup.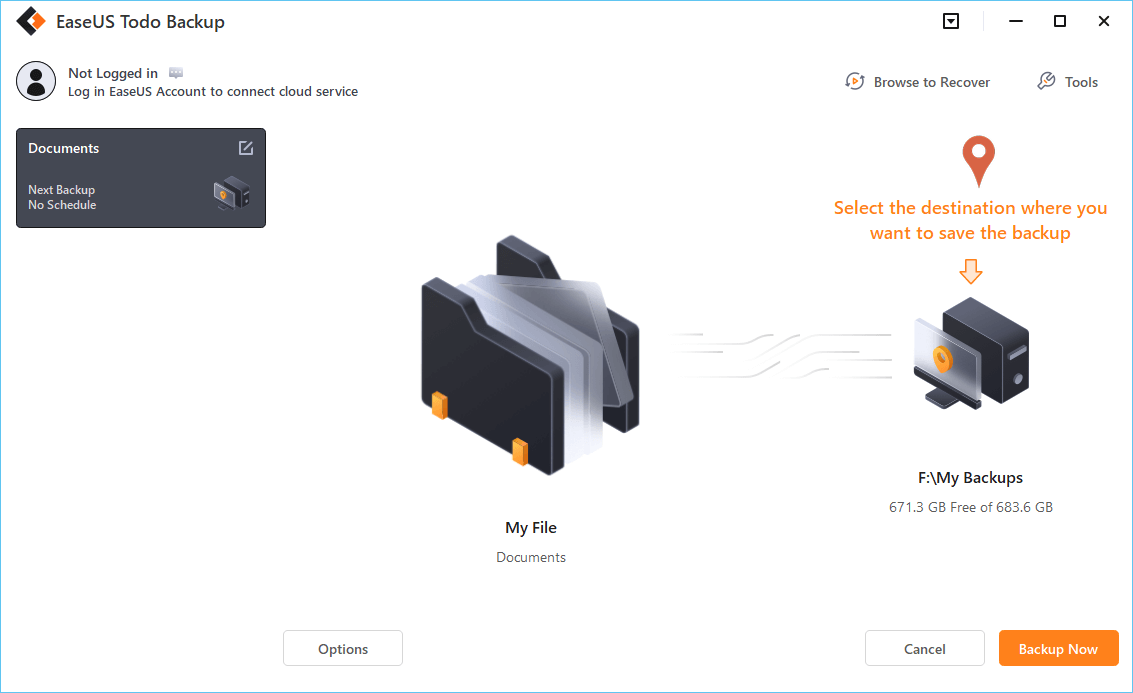 Click "Options" to encrypt the backup with password in "Backup Options", set the backup schedule and choose to start back up at certain event in "Backup Scheme". There are also many other options you can explore, customize the backup task according to your need.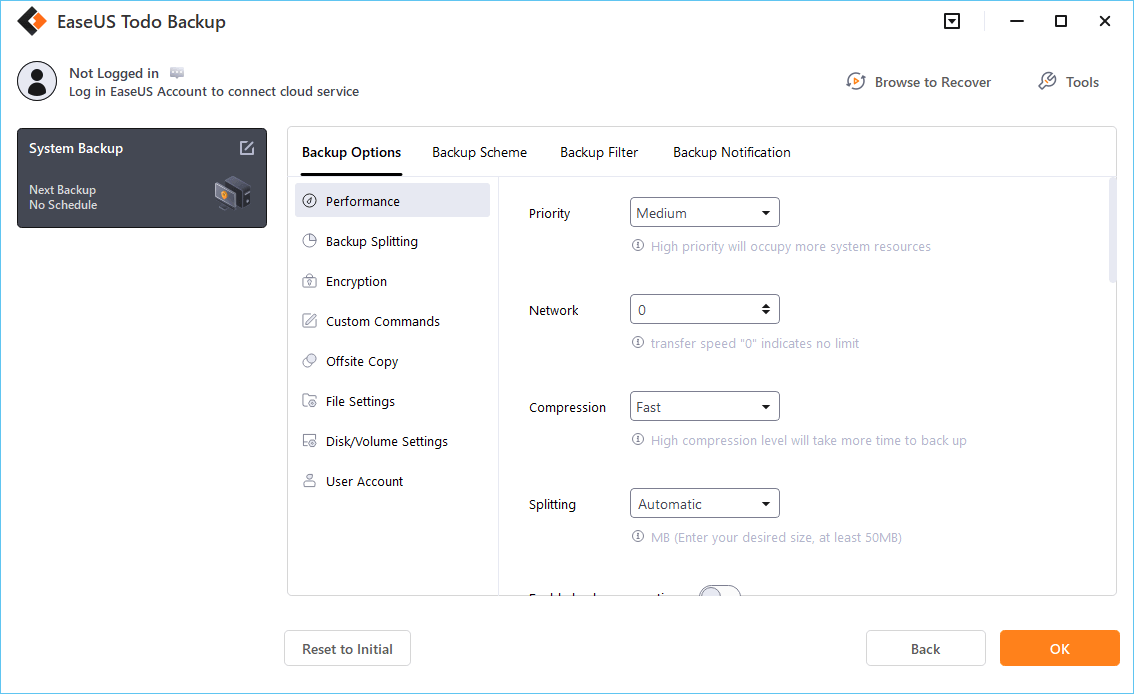 Step 5. You can store the backup to local drive, EaseUS's cloud service, and NAS.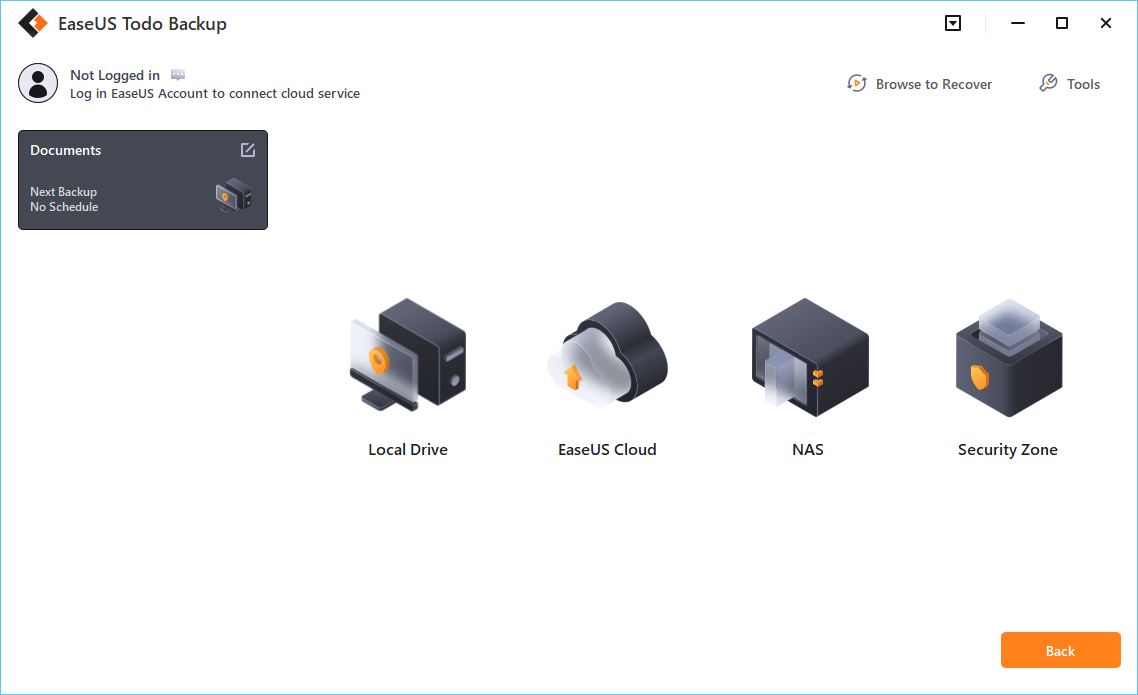 Step 6. EaseUS Todo Backup enables users to back up data to both third-party cloud drive and its own cloud drive.
If you want to back up data to third-party cloud drive, choose Local Drive, scroll down to add Cloud Device, add and login your account.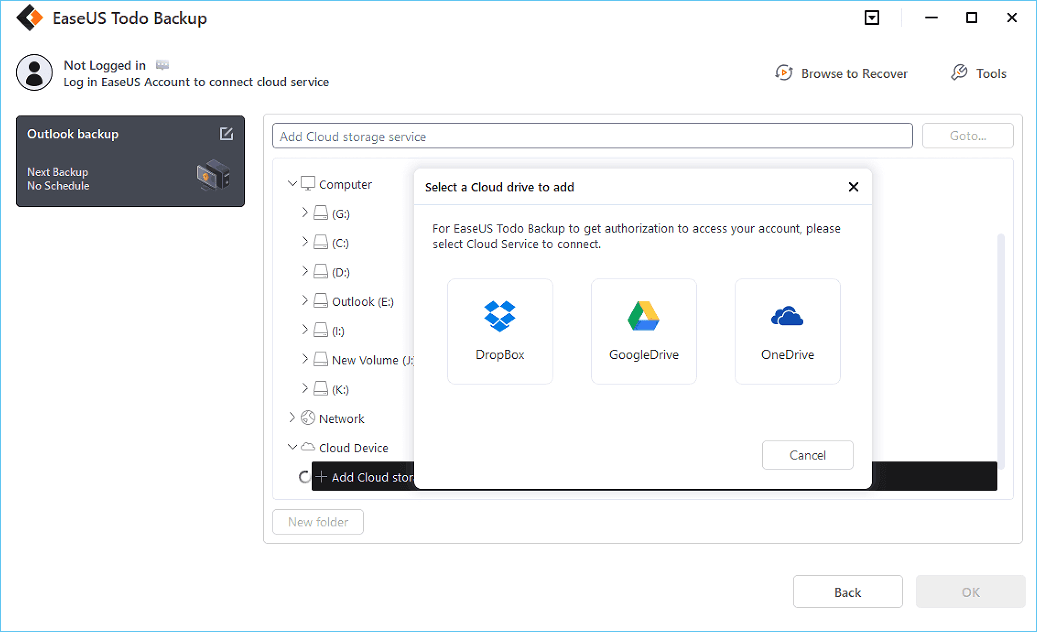 You can also choose EaseUS's own cloud drive. Click EaseUS Cloud, sign up with your EaseUS Account and log in.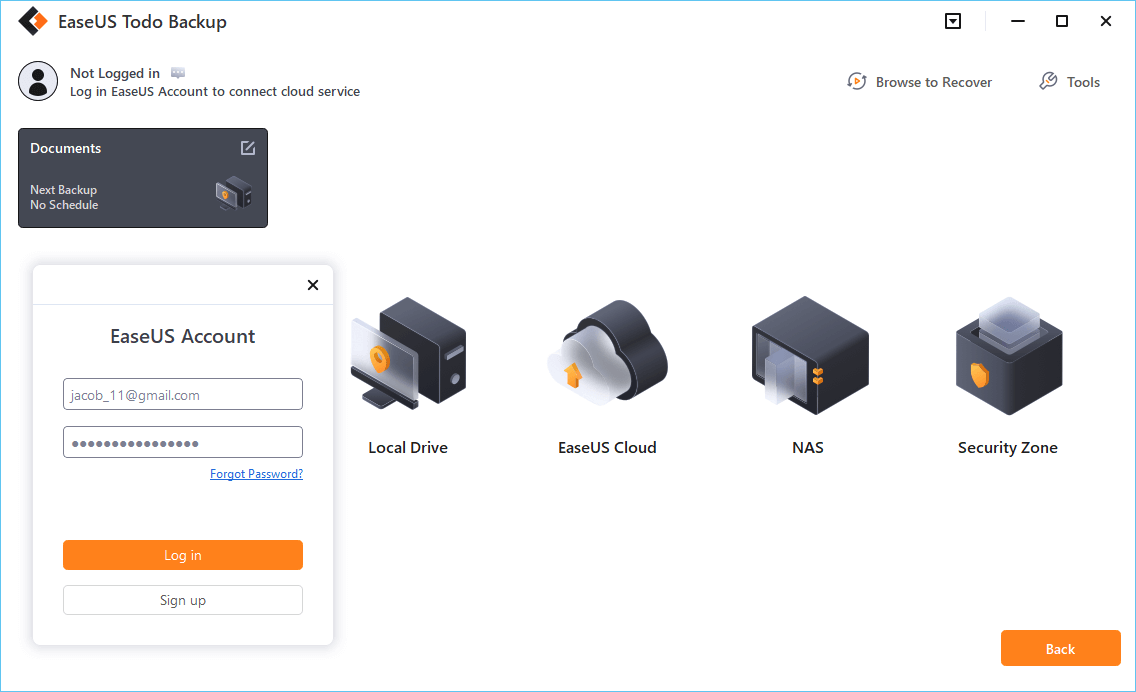 Step 7. Click "Backup Now" to start backup. After the backup task is completed, it will be displayed in the form of a card on the left side of the panel. Right-click the backup task to further manage it.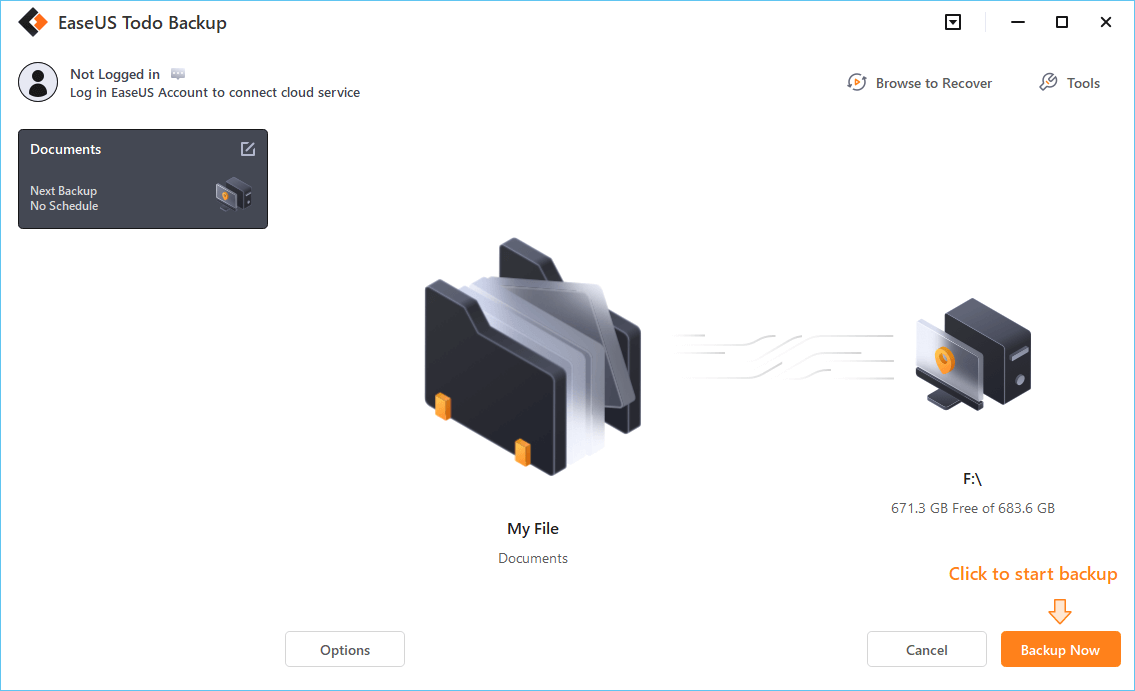 People Also Ask
1. Are Backup and Sync the same as Google Drive?
Yes, it is. Google Drive actually upgraded to Backup and Sync back in 2018. However, in 2021, Google reverted Back up and Sync and Drive Stream back into one program and unified it under the name of Google Drive for Desktop.
2. Why did Google get rid of Backup and Sync?
Instead of having to use two programs, Google decided to make it easier for the users by turning it into a single desktop app.
Conclusion
These are some of the reasons Backup and Sync are no longer available on your computer. There are viable alternatives, like Google's own Drive app for desktops. However, you can try EaseUS Todo Backup to ensure the further safety of your important files. What's more, it can help you create a copy of your computer to an external hard drive.
Daisy is the Senior editor of the writing team for EaseUS. She has been working in EaseUS for over ten years, starting from a technical writer to a team leader of the content group. As a professional author for over 10 years, she writes a lot to help people overcome their tech troubles.
Written by Gemma
Gemma is member of EaseUS team and has been committed to creating valuable content in fields about file recovery, partition management, and data backup etc for many years. She loves to help users solve various types of computer related issues.
Taking everything into consideration, we can say that EaseUS Todo Backup Home can offer you a little extra sense of security with a set of advanced tools. The interface provides quick adaptation, every process guiding you all the way through so you don't get stuck or further damage your system rather than keeping it safe.

 Read More

EaseUS Todo Backup Free lets you create backups of your important files or your entire computer through its streamlined interface. Just choose the backup type you'd like to get started, and let the program do the reset.

 Read More

EaseUS includes all the features I expect from backup software like versioning, incremental backups, and scheduling. For more advanced users, EaseUS allows you to install a pre-boot environment onto your hard drive so you can use it to restore files without burning a CD or putting it on an external USB drive.

 Read More

EaseUS Todo Backup
Smart backup tool for your files and entire computer in Windows 10/8/7.
Install Windows on Multiple Computers at Once? No Problem!
Learn how to install Windows 11/10/7 and special programs/software on a batch of computers. Use 10 minutes to do the 10 hours work without making a single mistake!
Get Free Solution!