Windows 11 was rolled out a few months back, and it has started getting positive responses from the customer base of Microsoft. While Windows 10 still remains one of the favorite versions of users because of its array of features and design interface, Windows 11 is growing at a slow and steady pace. Many users are switching to Windows 11 to witness the immersive experience that Microsoft is promising. Here we have explained the key differences between Windows 11 and Windows 10. Also, if you are not aware, Microsoft is opting for a phased rollout of Windows 11. By the end of 2022, it will be available to all users.
Follow the five aspects of Windows 11 and Windows 10 comparison, and learn more from the FAQs.
Comparison Aspects
Step-by-step Troubleshooting
Windows 11 vs. Windows 10
Reasons to Stay with Windows 10
If you are on Windows 10 for a long time, you must not shift into Windows 11 in a hurry...Full steps
Reasons to Upgrade to Windows 11
Windows 11 offers intriguing multi-desktop support with individual backgrounds...Full steps
Common FAQs

Q1. Does Upgrading to Windows 11 Erase My Computer?

Q2. How To Downgrade from Windows 11 to Windows 10 at any time...Full questions
Windows 11 Vs. Windows 10: Marketshare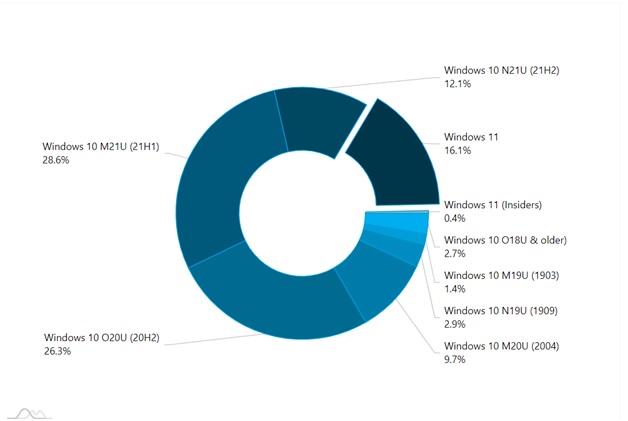 Source: https://reports.adduplex.com/#/r/2022-01
Soon after Windows 11 was launched in October 2021, users started to upgrade their systems to the latest update. Talking about the market share, Windows 11 captured a significant 9.6% soon after the launch. As per the current market share survey rolled out by AdDuplex, Windows 11 gained 16.1 percent, nearly double the growth in just a short period. Microsoft is aggressively promoting and pushing users to switch to Windows 11. However, Windows 10 still holds a significant market share. The Windows 10 21H1 is still leading the charts with a market share of 28.6 percent.
Windows 11 Vs. Windows 10: Hardware Requirements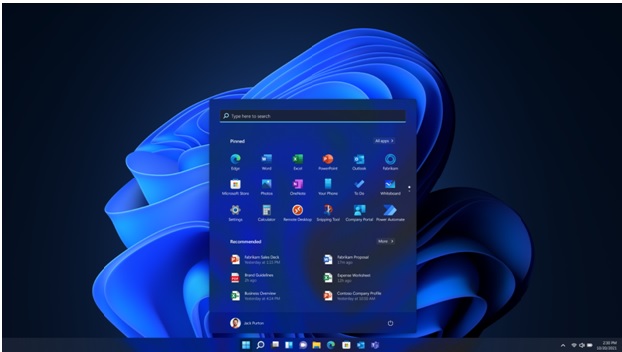 The minimum requirements for Windows 11 upgrade include a 1GHz processor with 2 cores, 64-bit processor, 4GB RAM, 64 GB storage, DirectX 12 graphic card compatibility, and a 720p high definition display. For upgrading to Windows 11, you must be running Windows 10, version 2004, or later. As for Windows 10, you only need 1GB RAM, 16GB storage, a graphic card with DirectX 9, and the latest Windows 8.1 version for the update.
Jumping to Windows 11 is not a big leap if you use Windows 10. However, certain sets of features such as UEFI, Secure Boot Cable, and more are essential requirements for running Windows 11. Spatial sound, Auto HDR, snap, and Voice Typing are some of the other features that are required for the Windows 11 upgrade.
Windows 11 Vs. Windows 10: Security Features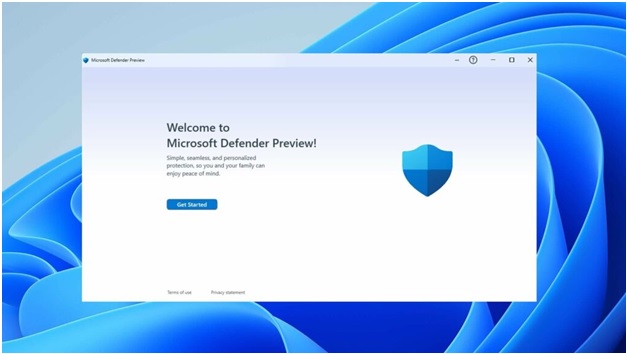 There are certain security features that Windows 11 and Windows 10 has that makes them two of the finest operating system launched by Microsoft. Windows 10 featured security aspects like secure boot, defender device guard, SmartScreen, WDA, Bitlocker, and more. Even after having multiple security aspects, there were certain loopholes in the Windows 10 security perspective. Microsoft has filled all the loopholes and enhanced the security features in Windows 11. From UEFI secure boot to TPM module, virtualization-based security, and HVCI, Windows 11 offers an array of security features compared to Windows 10.
Windows 11 Vs. Windows 10: Speed Test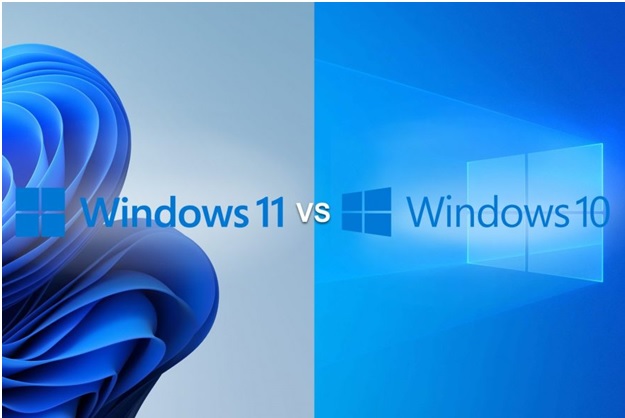 Since upgrading to Windows 11 requires a specific set of technical specifications, many users fear that upgrading to Windows 11 will reduce the system's performance. However, the actual truth of the speed is different in reality. While Windows 10 boots up faster than Windows 11, the latest upgraded OS surpasses Windows 10 in terms of CPU performance. If we analyze carefully, the virtualization-based security (VBS) platform makes Windows 11 effective and efficient. In terms of performance, Windows 11 slightly surpasses Windows 10 because of its compelling read and write memory performance.
Windows 11 Vs. Windows 10: Gaming Performance
Related: How to optimize Windows 11 for gaming
If you are a gaming enthusiast, Windows 11 will not disappoint you. The upgraded operating system is equipped with Xbox consoles like Auto HDR and DirectStorage, which will improve your gaming experience. In a nutshell, the gaming experience in Windows 10 will not hoist the user experience. But Windows 11 has been specially designed to cater to the needs of gamers.
Reasons You Should Stay with Windows 10
Sometimes individuals do not prefer to upgrade technology because of the reliability and ease of use that their existing setup offers. Even though Windows 11 is modern and inviting, some users are still opting for Windows 10 over the new upgrade. Some of the reasons that you must consider staying with Windows 10 are:
●Windows 11 requires extensive hardware requirements: As Microsoft has mandated TPM 2.0 and higher CPU requirements in Windows 11, you can decide to stick with Windows 10, which does not have special hardware requirements.
●Windows 11 Lacks Polish: Windows 11 has everything to offer. There are enhanced and new features that have been added for elevating the user experience. However, the interface and feature list of Windows 10 is still intriguing for most users. Windows 11 is still coming out in a phased manner, and it is speculated that it will undergo various changes in the future.
●Windows 11 is Identical to Windows 10: Originally, Windows 11 was supposed to be a Windows 10 sun valley update. However, Microsoft raced the process and launched Windows 11 as a new version.
●Windows 10 will have support Till 2025: Yes, you read it right. Microsoft will support Windows 10 till 2025, and it will receive new features, bug fixes, and more.
If you are on Windows 10 for a long time, you must not shift into Windows 11 in a hurry.
Reasons You Should Upgrade to Windows 11 Over Windows 10
Learn how to free upgrade from Windows 10 to Windows 11 without losing data.
Some of the reasons that you must consider for upgrading to Windows 11 are:
●Interface: Microsoft has changed the interface in Windows 11 to offer an immersive experience to users. The centered taskbars and glass-like transparency are lucrative and appealing.
●DirectX 12 Compatibility: Windows 10 offered DirectX 9 compatibility, but Windows 11 has turned things by offering DirectX 12 compatibility. The feature will benefit gamers as they will get higher graphic settings.
●Enhanced Multi Desktop Support: Windows 11 offers intriguing multi-desktop support with individual backgrounds and different level customizations
●Auto HDR: Windows 11 automatically applies HDR to newer games, increasing the graphics and performances of games.
●Android App Compatibility: Windows 11 offers Android app support from Amazon and other stores. You can even integrate the apps in the taskbar.
FAQs
Q1. Does Upgrading to Windows 11 Erase My Computer?
If you opt for an automatic upgrade, your data will be safe, and nothing will be erased from the system. However, it is advised that you must create a backup of your data before upgrading to Windows 11.
Q2. How To Downgrade from Windows 11 to Windows 10 at any time?
You can use the EaseUS Todo Backup to downgrade from Windows 11 to Windows 10. The software is one of the popular Windows upgrade kits that users can use to switch operating systems. Downgrading to Windows 10 from Windows 11 is possible using EaseUS Todo Backup with just five simple steps.
EaseUS Todo Backup Free
Create data backup of an entire computer
Support disk/partition backup, file backup, OS backup
Available to set up customized backup schedules
One-click recovery of personal files and operating system
Downgrade Windows 11 to Windows 10 at any time
Q3. How To Run Windows 10 on Windows 11 Computer?
You can run Windows 10 on Windows 11 computer by using the EaseUS Todo Backup. This software's clone function allows users to create a portable Windows 10 USB drive that can be used anywhere.
Q4. How To Dual Boot Windows 10 and Windows 11?
To dual Windows 10 and Windows 11, you must create Windows installation media. Once the Windows USB is created, you will have to create a partition to dual-boot Windows 11 and Windows 10. If you are not aware, partition virtually divides a hard disk for different purposes. Once you have created the partition, you can install Windows on your second partition.
Once the dual boot process is finished, your PC will restart, and you will get the option of selecting Windows 11 and Windows 10 as per your requirement.
Q5. How To Download Windows 11 ISO to Install?
You may obtain Windows 11 ISO files using one of three methods. The methods are:
Downloading ISO file from Microsoft
Creating Windows ISO file using UUP Dump
Bypassing TPM to download Windows 11 ISO
You can use any one method to download Windows 11 ISO file. Once you have the ISO file, you can use various tools to create a USB portable drive. Once the process is finished, you can use the USB to install Windows 11 on your system.
Daisy is the Senior editor of the writing team for EaseUS. She has been working in EaseUS for over ten years, starting from a technical writer to a team leader of the content group. As a professional author for over 10 years, she writes a lot to help people overcome their tech troubles.

Jean has been writing tech articles since she was graduated from university. She has been part of the EaseUS team for over 5 years. Her special focuses are data recovery, disk partitioning, data space optimization, data backup and Mac OS. By the way, she's an aviation fan!
Taking everything into consideration, we can say that EaseUS Todo Backup Home can offer you a little extra sense of security with a set of advanced tools. The interface provides quick adaptation, every process guiding you all the way through so you don't get stuck or further damage your system rather than keeping it safe.

 Read More

EaseUS Todo Backup Free lets you create backups of your important files or your entire computer through its streamlined interface. Just choose the backup type you'd like to get started, and let the program do the reset.

 Read More

EaseUS includes all the features I expect from backup software like versioning, incremental backups, and scheduling. For more advanced users, EaseUS allows you to install a pre-boot environment onto your hard drive so you can use it to restore files without burning a CD or putting it on an external USB drive.

 Read More

EaseUS Todo Backup
Smart backup tool for your files and entire computer in Windows 10/8/7.
Install Windows on Multiple Computers at Once? No Problem!
Learn how to install Windows 11/10/7 and special programs/software on a batch of computers. Use 10 minutes to do the 10 hours work without making a single mistake!
Get Free Solution!