What is Encryption and Why do People Use It
Encryption is the process of transforming information into an unreadable format. There are many different methods of encryption, but all involve scrambling data using a secret code or key. This allows sensitive information to be transmitted over insecure networks without risking exposure. Encryption is widely used for both commercial and military purposes.
In recent years, the use of encryption has become more prevalent due to the heightened concern for online security. Since encrypted data cannot be read without the proper key, it provides a high level of security for sensitive and private information. This makes it an essential tool for people who need to protect their data from unauthorized access.
The Benefits of Encrypting Backups
Backing up data is an important part of any computer user's routine. It helps to ensure that important files can be recovered in the event of a hardware failure or other data loss incident.
While backing up data is crucial, it is also important to consider the security of those backups. Encrypting backups adds an extra layer of protection that can help to keep your data safe from unauthorized access.
There are several benefits to encrypting backups:
Encrypted backups can not be accessed without the proper key or password. This helps to ensure that only authorized users can access your data.
Encrypted backups are more resistant to tampering and corruption. This means that your data is more likely to be recovered successfully in the event of a data loss incident.
Encrypted backups can be stored in a secure location (e.g. an external hard drive) to further protect them from physical threats.
How to Encrypt Your Backups
There are several different ways to encrypt your backups. The most important factor is to choose a method that is easy to use and provides strong encryption.
One option is to use a dedicated encryption program such as AxCrypt or Veracrypt. These programs allow you to encrypt your backup files using a password or key file, and they often offer additional features like automatic updates and cloud support.
Another option is to use the third-party backup software which often has the encrypt backup function as an additional feature. One such tool is EaseUS Todo Backup, it not only has various backup options like incremental and differential backup but also enables users to encrypt backup files with a password.
Also Read:
Besides encrypting backup files with password only, users with EaseUS Todo Backup also have the option of creating a security zone to store the backup so that the created backup files can be protected from ransomware attacks.
Step 1. Select Backup Contents
On the main window, click the big question mark button to select backup contents. You can choose to back up individual files, entire disk or partition, operating system and mails.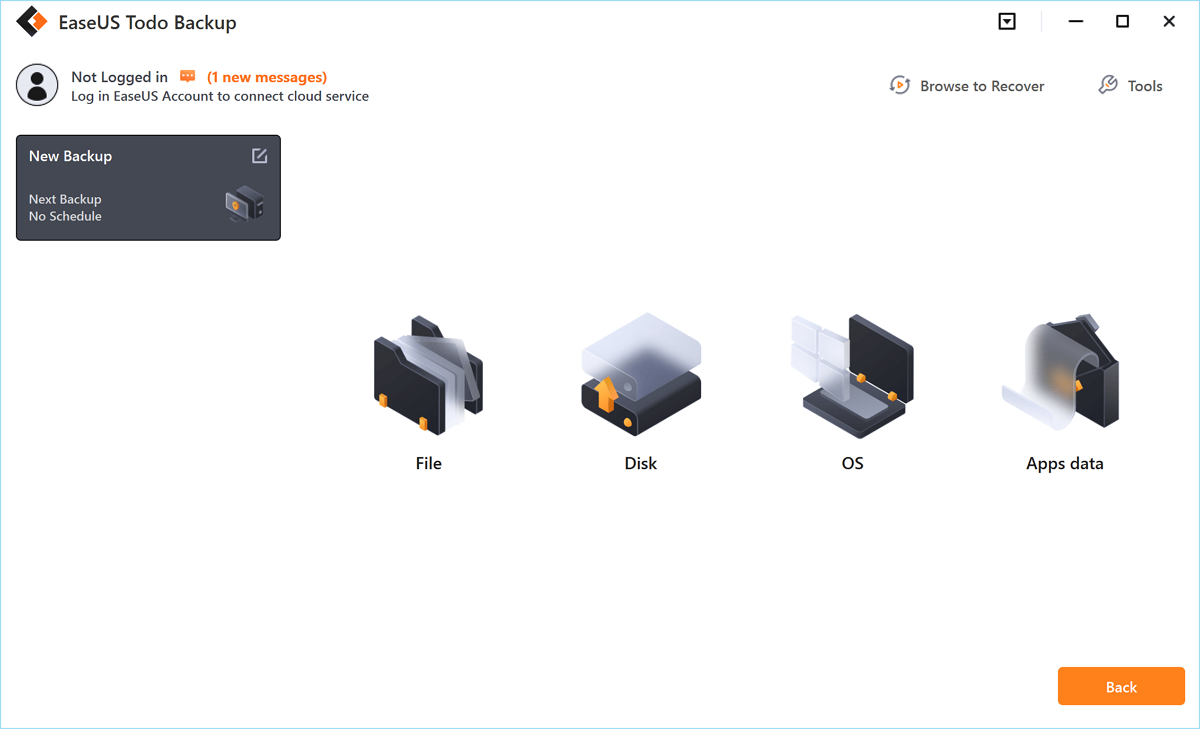 Step 2. Select Security Zone as Backup Destination
While selecting backup destination, you can see the Security Zone option. Click Security Zone and use it as a backup destination.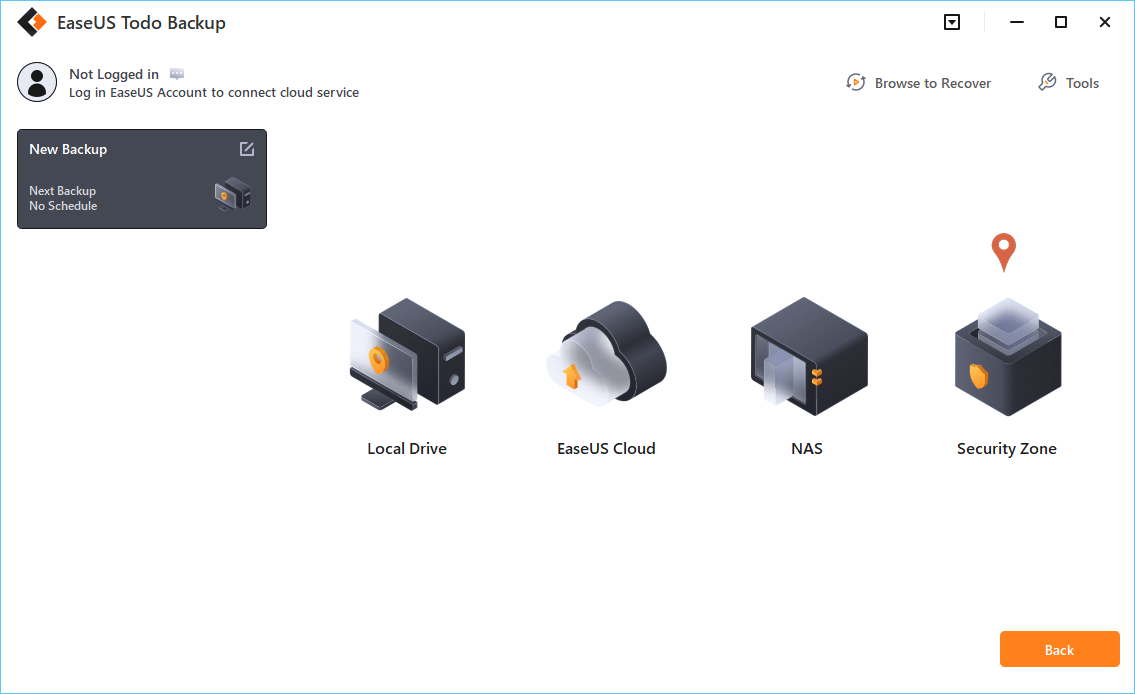 However, if you're first to use the Security Zone function, EaseUS Todo Backup will guide you to create one. Click "Create Security Zone".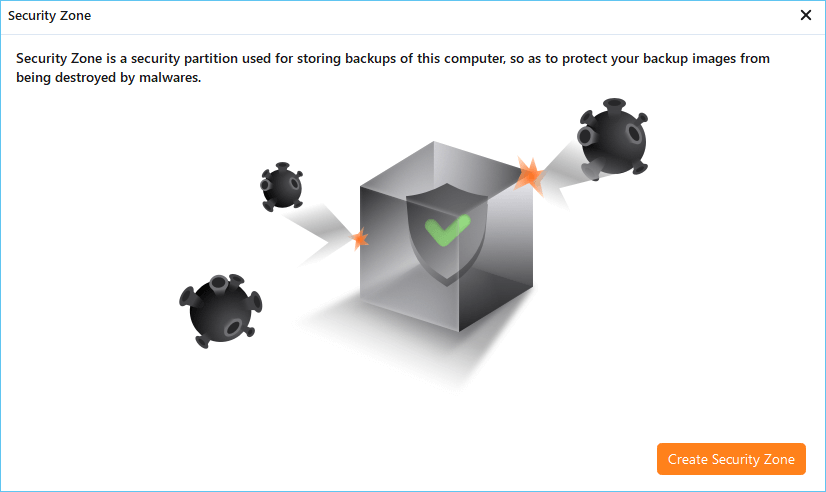 Choose a partition with enough free space for your backups and then click "Continue".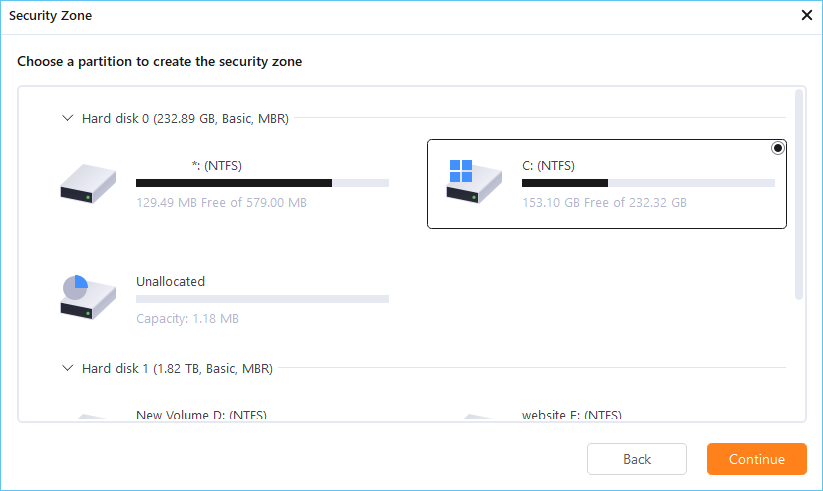 You can adjust the partition size for the security zone. Click "Create" to get it done.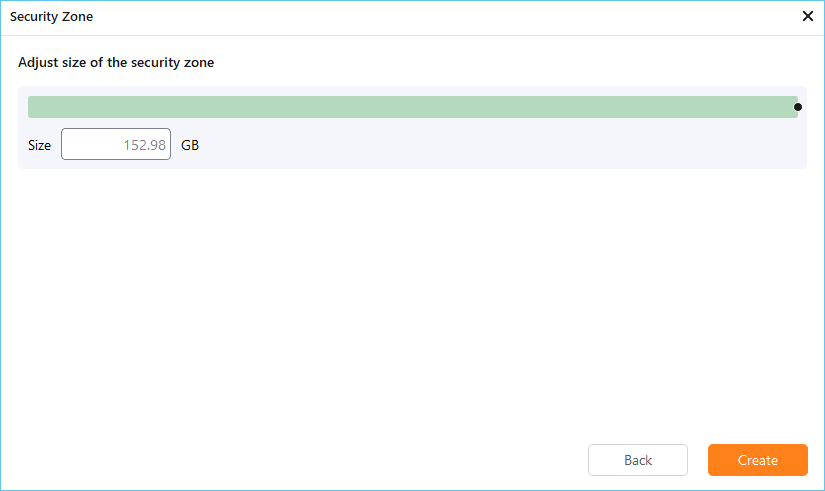 Step 3. Execute the backup task
Click "Backup Now" to start the backup process. Your backups of OS, files, drives and mails in the security zone will be fully protected from being seen or destroyed by virus, ransomeware and trojan. 
Things you Should Consider before Encrypting Backups
Before you encrypt your backups, there are several factors to consider. These include:
Your level of technical expertise.
If you're not very familiar with encryption and don't have much experience using built-in OS encryption tools, it may be best to opt for a simpler solution like the have a try on the backup software, which would be much easier than complex built-in tools.
The types of data that need to be protected.
Different backup encryption solutions offer different levels of security, so you will need to choose something that is appropriate for your needs.
The location and accessibility of your backups.
If you are storing backups offsite or in a shared environment, it may be wise to use a more secure encryption method like the use of strong passwords or key files.

New System, New Protection: Windows 11 Security Features
With the official release of Windows 11, many users could see that Windows has taken a bold step to elevate the requirements of updating from Windows 10 to 11. More specifically, Windows 11 requires essential security hardware. So what are the Windows 11 new security features? In this article, you will get the answer.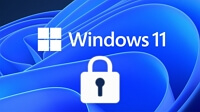 The Risks of not Encrypting Backups
The main risk of not encrypting your backups is that your data could be compromised in the event of a data loss incident. This means that sensitive information, such as business financial records or personal details, could fall into the wrong hands and be used for malicious purposes.
Another risk is that encrypted backups are often considered to be more secure than unencrypted backups. If you do not encrypt your backups, hackers or other malicious users may be more likely to target your data in an attempt to gain access.
Ultimately, the risks of not encrypting your backups outweigh the benefits. For this reason, it is essential that all computer users take steps to protect their data by using encryption tools. By following these tips, you can ensure that your backups are both secure and accessible when needed.
Wrap Up
Overall, encrypting your backups is an important step in protecting your data from security threats. There are several different options available, so it is important to choose a method that works best for your needs and technical expertise. Before encrypting your backups, be sure to consider the types of data that need to be protected and the location of your backups. By taking these precautions, you can help to keep your data safe.
Was this page helpful? Your supoport is truly important to us!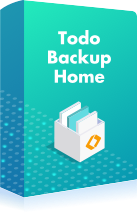 EaseUS Todo Backup
EaseUS Todo Backup is a dependable and professional data backup solution capable of backing up files, folders, drives, APP data and creating a system image. It also makes it easy to clone HDD/SSD, transfer the system to different hardware, and create bootable WinPE bootable disks.
Updated by

Daisy is the Senior editor of the writing team for EaseUS. She has been working in EaseUS for over ten years, starting from a technical writer to a team leader of the content group. As a professional author for over 10 years, she writes a lot to help people overcome their tech troubles.…

Read full bio

Written by

Jean is recognized as one of the most professional writers in EaseUS. She has kept improving her writing skills over the past 10 years and helped millions of her readers solve their tech problems on PC, Mac, and iOS devices. …

Read full bio