Photos Backup: A name that has gained a huge familiarity in the last few years. But why you should do it? If you are here to get an answer to this question, we will serve you with the best solution only.
Capturing photos is something that we all do regularly. It is the best thing one could do to keep their memories alive throughout. As technology has improved a lot in the last few years, it has replaced physical photos with digital ones to a greater extent. For example, you can backup your photos to Google Drive to ensure their security.
Losing photos at any stage could prove to be heartbreaking, which is the exact reason why we need a perfect backup system. A perfect backup system not only helps you in getting access to your photos but also offers a higher level of flexibility over the access as well. 
The guide will help you resolve different queries of yours and help you know the top photo backup tools for PC.
Why Should We Backup Photos Regularly
Photos on the computer, smartphones, or even cameras are vulnerable to different threats. Whether it is about physical damage or some malware or virus attack, different factors can cause a lot of damage to your photos and can lead to permanent deletion as well. 
Here we are providing you with some of the most prominent threats that can affect your access to photos:
A cyber attack such as viruses or malware infection
System crash such as the blue screen of death, error code, or black screen
Hard drive failure such as bad sector, HDD controller failure, invalid partition table
PC or laptop theft or damage
These are not the only ones but the most common issues on a computer. Each of the abovementioned issues is quite evident in making all of your photos and videos inaccessible or disappear at any time. Worse still, sometimes we've done syncing, but the it hasn't worked out. These can pose a threat to the safety of our photos.
You may be interested in 8 Solutions for Google Photos Not Backing Up Issue
To avoid such situations, you must create one or more backups of those photos and store them on multiple sites. If you already have opted for the backup solutions, make sure to upgrade those regularly to avoid any mishaps. 
Popular And Simple Ways To Backup Photos
Accessing backing up solutions has never been so easy, especially when you are new to them. To make it convenient for you, we have landed here with the five best photo backup software to make things much more convenient. 
But before leading further with that, we are here to provide you two most common solutions for backing up your photos.
Method 1: Backup Photo to Cloud
Cloud storage is one of the best and most convenient options for backup photos anytime. These platforms often feature an automatic photo backup feature that makes it easier for you to backup all of the photos on your device. The cloud storage services keep your photos online and, if not secured properly, can easily fall prey to computer hackers. These data files can usually be accessed from anywhere, anytime one wants.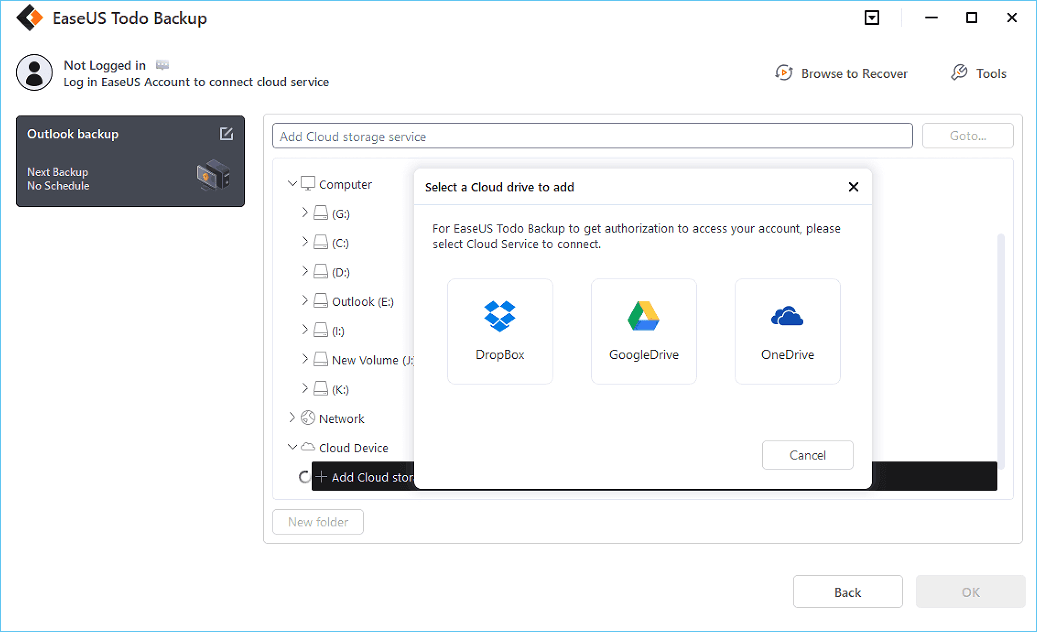 Method 2: Backup Photo to External Hard Drive 
Photo backup to an external hard drive is not only the best way to save a lot of storage space on your computer system but also an excellent option to keep your photos secure from the spying eyes of hackers. While opting for these options, make sure you have backed up the photos on multiple locations so that you can quickly get access over the one in case of any physical damage.
5 Best Photo Backup Software for PC
If you are finding it hard to opt for any one of the different options of backup software in the marketplace, here are the five leading best options for you. 
1. EaseUS Todo Backup
It is a wonderful one-click backup solution for all those who are willing to have quick recovery over their stored data. The tool is designed to be simple and easy to navigate and doesn't impose any extra charges for its access. It is a globally recommended tool that can perform disk imaging and secure backups effortlessly. It is a high-efficiency tool that provides instant recovery to the users.
Main Features:
One-click backup solution
Instant recovery option
High-efficiency tool
Provides 250GB of cloud storage for free
Pros:
Works well on macOS platforms
Ensures decent cloud storage effortlessly
Comes up with a free version to enable checking before using
Great value for money option
Cons:
The speed is a bit lower during the image creation
Editor's Suggestion: It's a perfect tool if you want a simple solution that offers all types of backups, cloning, and other data features. Cloud backup is an added bonus.
2. FBackup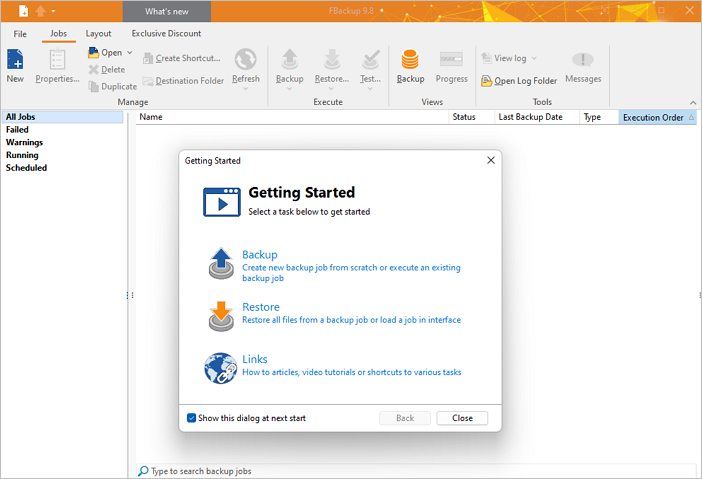 It is a powerful backup solution for all those who are willing to keep their photos, videos, and other data secure on the world wide web. FBackup comes up with a straightforward and easy-to-go interface that everyone can handle conveniently. It is free to use tool that can be easily upgraded to the premium version just by spending a few bucks. 
Main Features:
Free commercial and personal access
Ensured automatic backup
Backup with standard zip compression
Multi-Language support
Pros:
Easy-to-go interface
Absolute protection from all kinds of threats
Automatic updates
Feature loaded option
Cons:
Editors' Suggestions: If you are looking for something straightforward backup tool, this is the one you can download and start using. The tool notifies about failures, successes, and errors categorized in a readable format.
3. Wondershare UBackit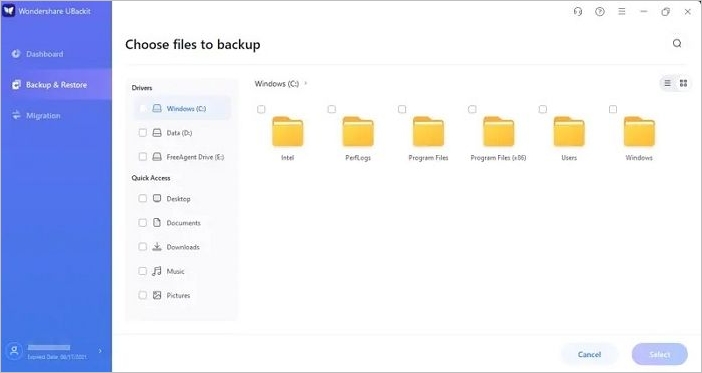 Wondershare UBackit is another one of the best backup software that allows you to back up essential files conveniently. The platform creates copies of the original files and further saves them per your preferences. Users can use these restored files on their system whenever and wherever required. The platform works well on file formats such as photos, audio, videos, and other documents. 
Main Features:
Backup to different file formats
Partition backup to the users effortlessly
Provides disk imaging without any hassle
A great option for file migration between PC 
Pros:
Safe and secure option to use on
Multi-language software
Easy and straightforward to integrate interface
Speedy installation and setup 
Real-time backup partition solution
Cons:
It doesn't feature any Linux version
Editors Choice:  The tool su[pports all types of backups and restore methods, including migration.  However, the cost is on the higher side.
4. Acronis Cyber Protect Home Office
Protect your digital world from different kidneys of threat with Acronis Cyber Protect Home Office. It is one of the best backup solutions available in the marketplace, making it easier for you to restore your different files and folders whenever and wherever you want. It is efficient all-in-one protection that keeps your data safe. The tool is designed to be easy to navigate and doesn't impose any kinds of lags in between.
Main Features:
True cyber protection
Easy backup and antivirus
Efficient all-in-one protection
Quick backup and recovery
Easy management option
Pros:
Local and cloud backup solution
Protects against malware and ransomware 
Full disk image backup and restore option
Fully featured backup tool
Cons:
Performance is not up to the mark
Editors' Suggestions: It's an extremely complicated tool for those with complex requirements. 
5. NTI Photo Backup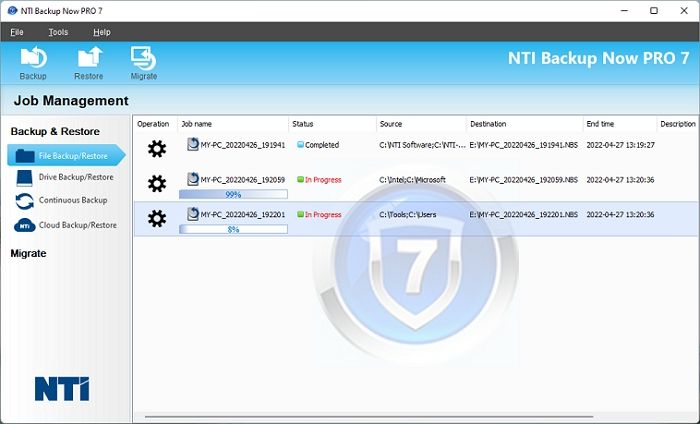 If you are looking forward to a powerful solution for digital media applications, NTI Photo Backup is a perfect option to make. It is a complete backup solution that perfectly protects your entire computer and provides you quick access to the backup files. The tool features an echo option for getting the exact copy of the computer's HDD. Adding more to it, you can also use this tool for enabling photo archive, migration, backup, and for performing different other tasks.
Main Features:
Multimedia option for perfect back
Easy cloning 
Seamless migration over the different platforms
Ensures a simple and easy photo archive
Pros:
Ensures drive migration
User-friendly interface for smooth access
Ensured consistent backup 
Creates startup rescue USB drives and discs effortlessly
Ensured fast folder backup
Cons:
The disk image backup is a bit slow
Editor's Suggestion: It's another powerful backup tool, but the performance may take a hit when it comes to large files.
How to Backup Photos with Software
Having a product like EaseUS Todo Backup is a perfect option to keep your photos, videos, and other kinds of data secure from unwanted circumstances. It is one of the finest tools available in the market that ensures a one-click backup solution and doesn't impose any extra charges. The tool is easy to access and ensures complete data recovery through a few steps.
Step 1. To begin the backup process, click the Select backup contents button.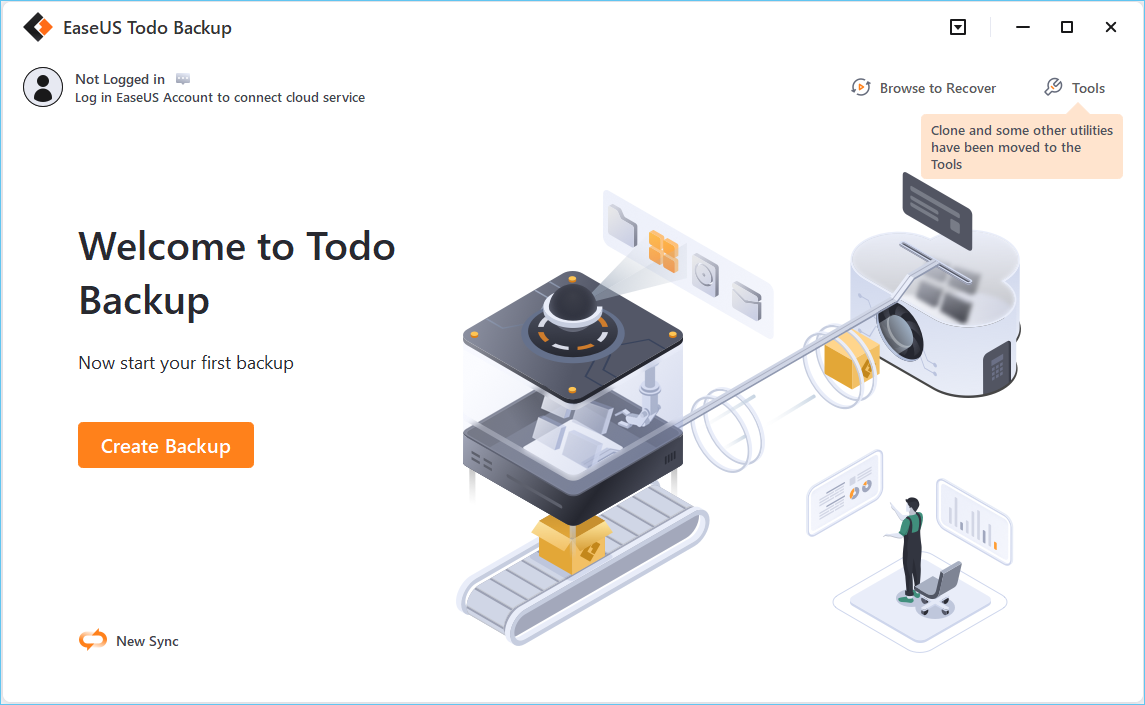 Step 2. Four data backup categories are listed: File, Disk, OS, and Mail.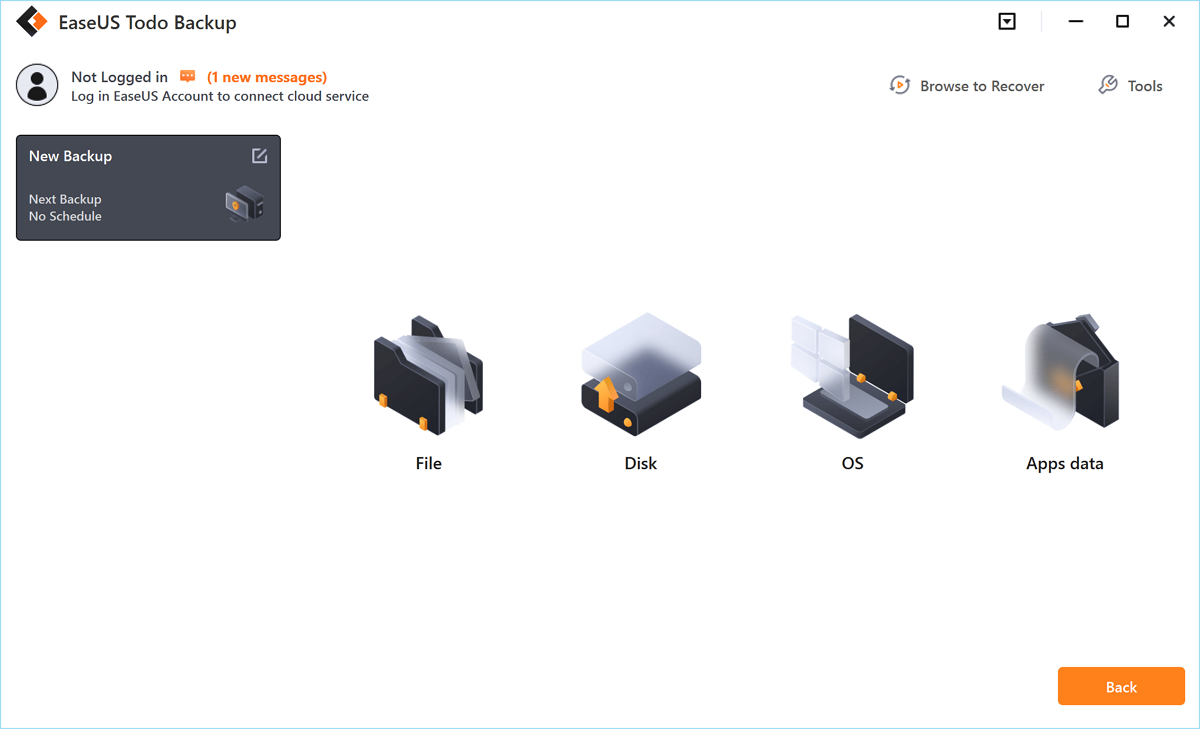 Step 3. Lists of both local and network files are shown on the left-hand side of the screen. Expanding the directory so that you can choose the files to back up.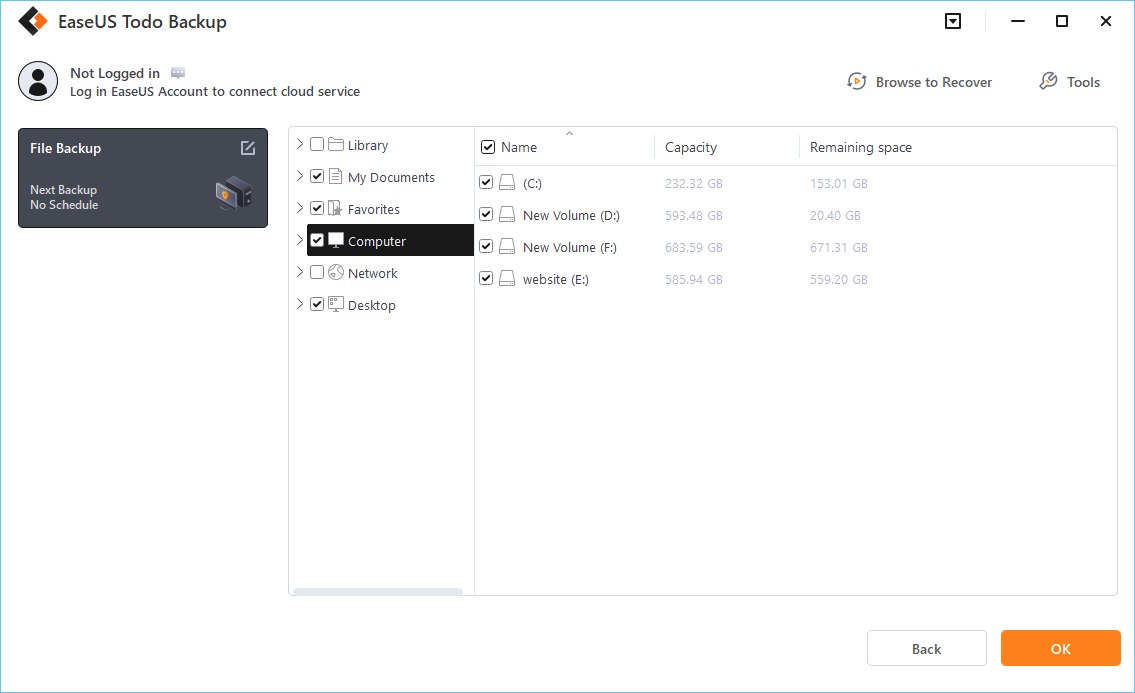 Step 4. Follow the guidance on the screen and choose the place where you want to store the back up.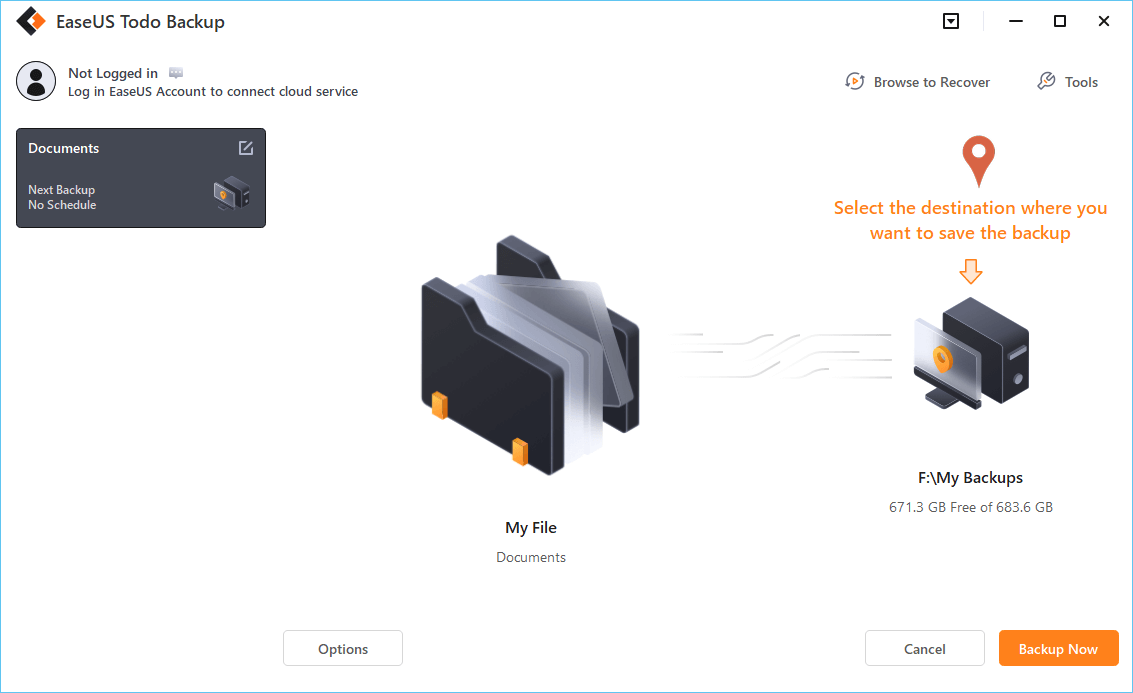 Make sure that the backup is encrypted and set the backup schedule by clicking Options in Backup Options. You can also choose to start the backup at a certain time in Backup Scheme by clicking Options. There are many other customizable options that you can look into.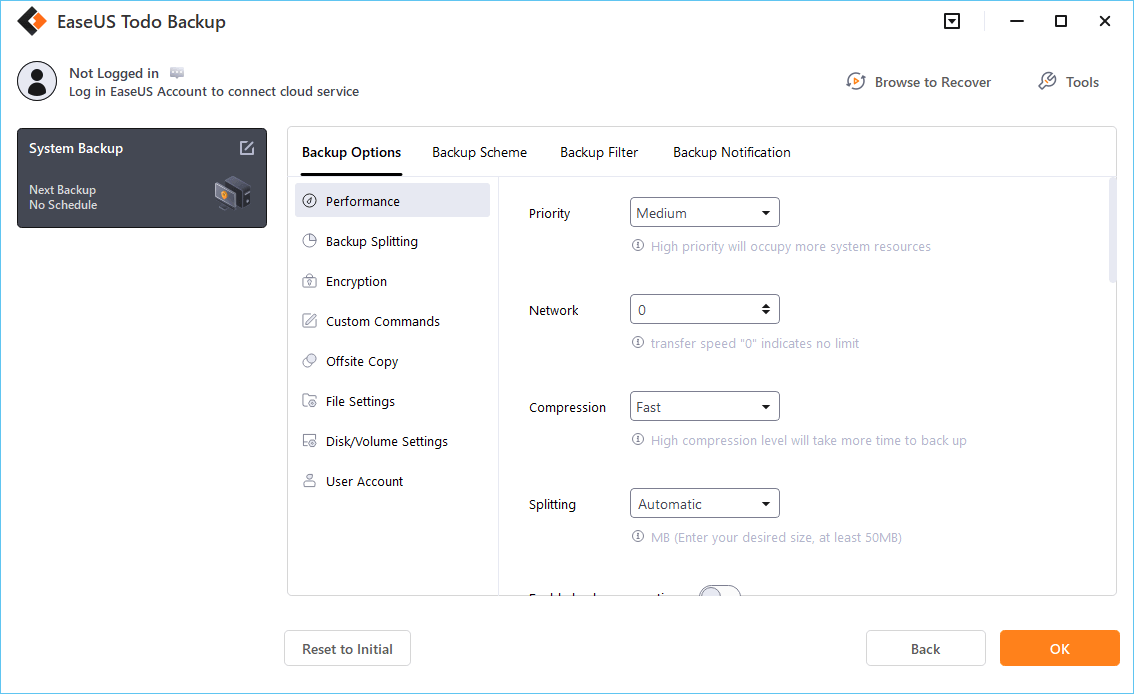 Step 5. You can store the backup file either on your computer, in EaseUS's cloud service, or on a network-attached storage device (NAS).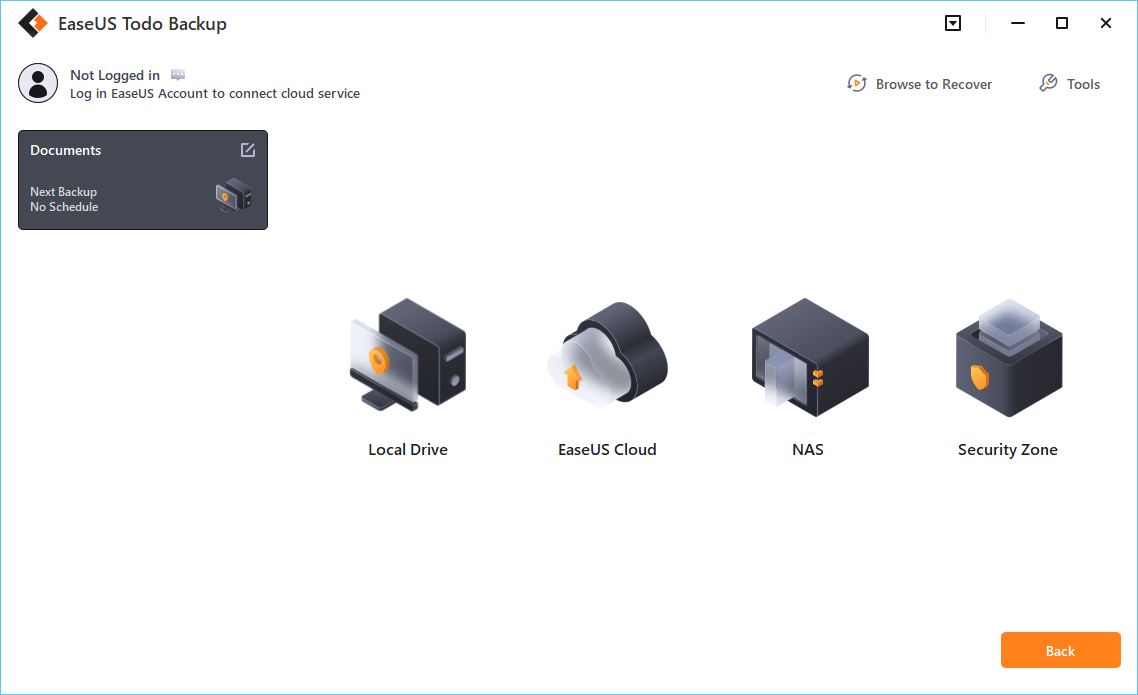 Step 6. EaseUS Todo Backup enables customers store backup copies of their files on a third-party cloud drive or on the company's own cloud storage.
If you want to back up your data on a third-party cloud drive, select Local Drive and scroll down to add Cloud Device. Then fill in your account information.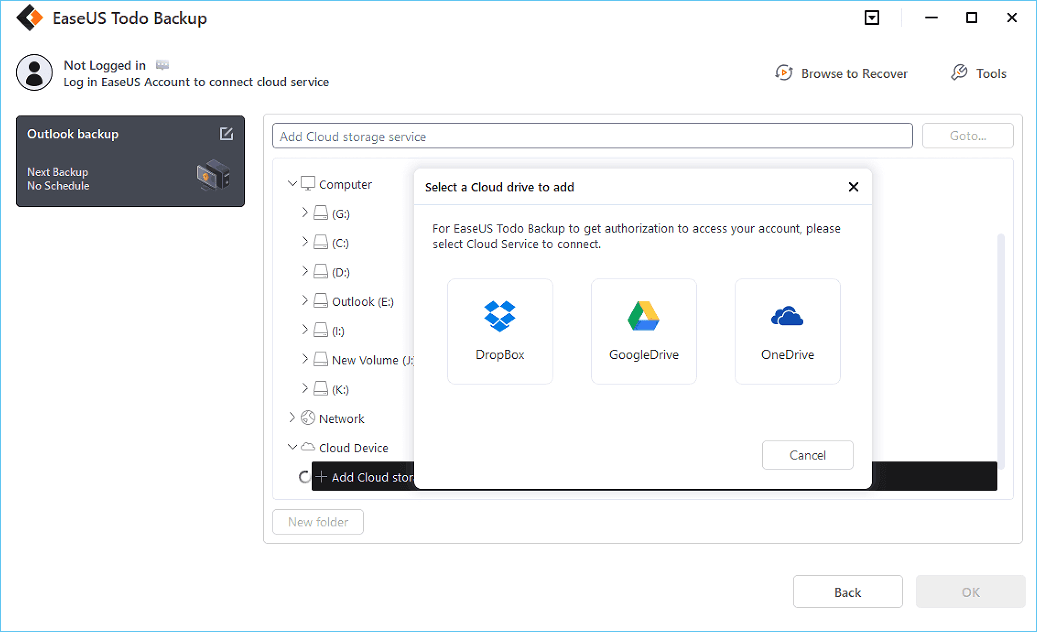 Click EaseUS Cloud, then sign up and log in with your EaseUS account if you wish to store backup files to EaseUS' own cloud storage service.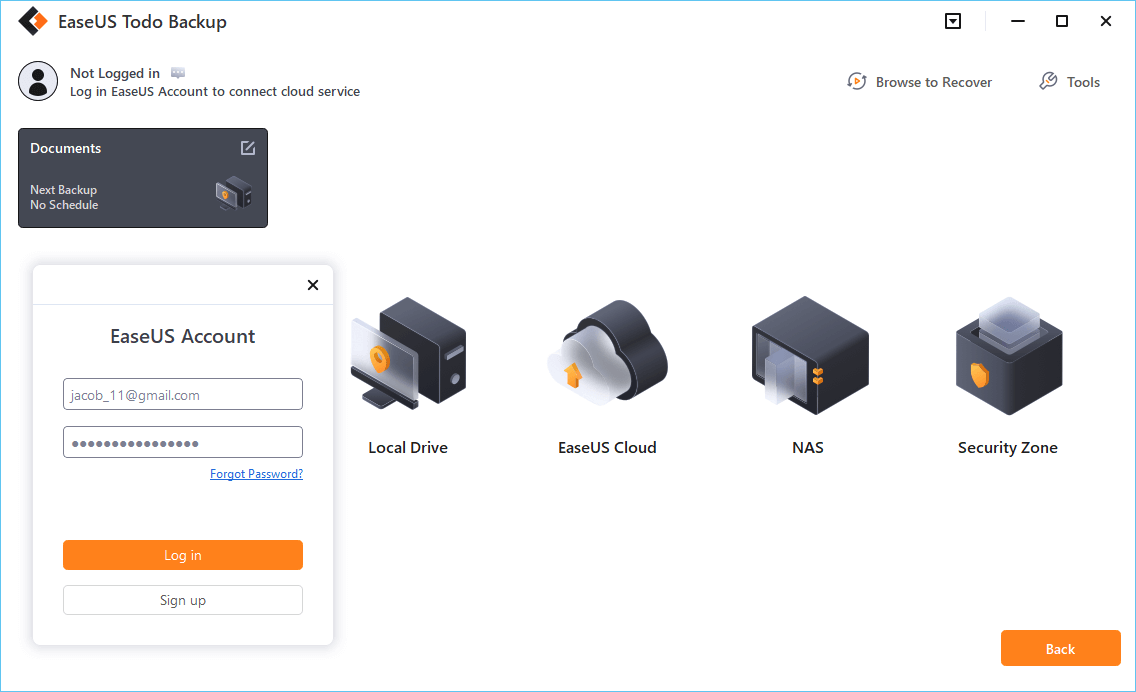 Step 7. Click on Backup Now to start a backup.  When the backup process is done, it will display as a card on the left-hand side of the screen. A right-click will let you see more about how to handle the backup job in more depth.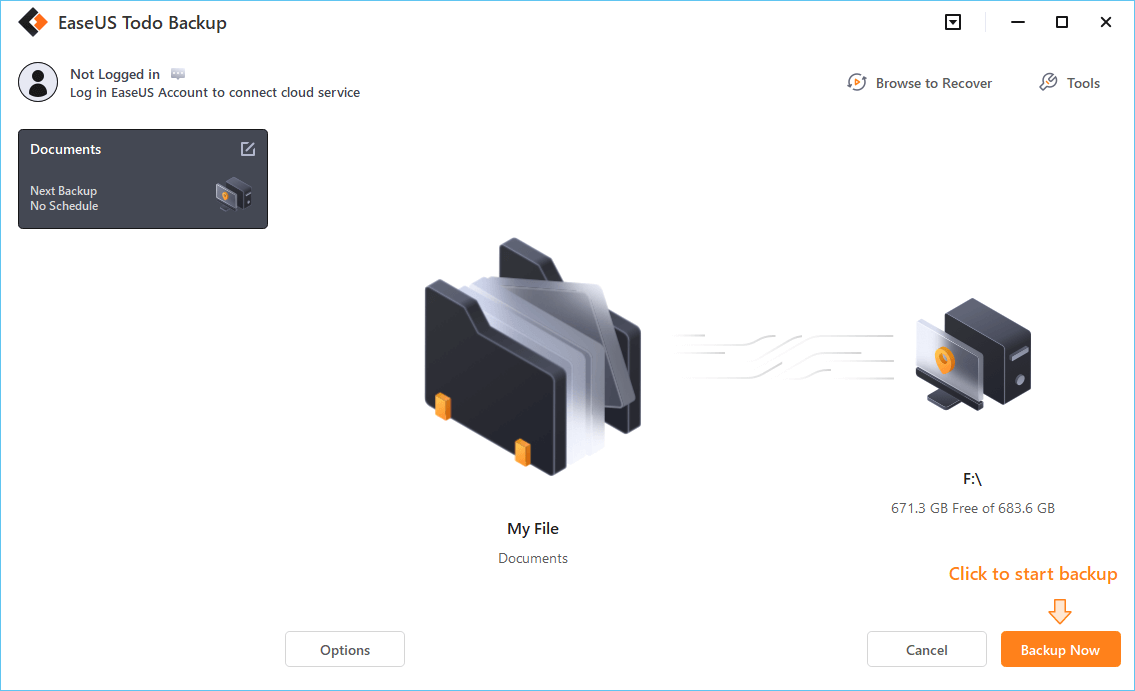 Conclusion
So, Guys! It is all about why we need to have backup photos regularly. Backup is an assurance to get our data and photos back in case of any damage. It is the best thing one could do to stay connected with the preferable photos and videos without any issues. Just make sure to select the most reliable and preferable data backup software only for accessing the best results. 
Updated by Tracy King 
Tracy joined in EaseUS in 2013 and has been working with EaseUS content team for over 7 years. Being enthusiastic in computing and technology, she writes tech how-to articles and share technical solutions about Windows & Mac data recovery, file/system backup and recovery, partition management and iOS/Android data recovery.
Taking everything into consideration, we can say that EaseUS Todo Backup Home can offer you a little extra sense of security with a set of advanced tools. The interface provides quick adaptation, every process guiding you all the way through so you don't get stuck or further damage your system rather than keeping it safe.

 Read More

EaseUS Todo Backup Free lets you create backups of your important files or your entire computer through its streamlined interface. Just choose the backup type you'd like to get started, and let the program do the reset.

 Read More

EaseUS includes all the features I expect from backup software like versioning, incremental backups, and scheduling. For more advanced users, EaseUS allows you to install a pre-boot environment onto your hard drive so you can use it to restore files without burning a CD or putting it on an external USB drive.

 Read More

EaseUS Todo Backup
Smart backup tool for your files and entire computer in Windows 10/8/7.
Install Windows on Multiple Computers at Once? No Problem!
Learn how to install Windows 11/10/7 and special programs/software on a batch of computers. Use 10 minutes to do the 10 hours work without making a single mistake!
Get Free Solution!