I Lost All the Pictures on My SD Card, Help!
"Today, when I checked my Android phone to view photos from a recent trip, something weird happened. All the pictures on the SD card would not show in the gallery, it's like they completely disappeared! How did this happen and how do I get my lost pictures back."
It might be hard to understand why photos can just disappear from an SD card without warning, but disasters do happen from time to time to Android users. We guess that the issue is likely that the SD card keeps deleting files You might think it would be horrible to have this happen to you because you don't have a method to find or recover lost photos. But don't worry, here are some tricks to help you if you ever have this issue.
Things You Can Do if Your Pictures Have Disappeared from Your SD Card
There are two procedures you need to go through to get back your lost photos.
Step 1. Try Quick Fixes to Make Your Lost Images Showing on the SD Card
Even though images may not be showing in the Gallery App, they are listed in the root dictionary. If you think your pictures have disappeared from the SD card, you can try the following solutions.
Reboot your Android phone
Re-insert SD Card
Delete the Nomedia File
Replace the Default Gallery App
Uninstall Applications that May Lead to This Issue
Restore Your Android Phone to Factory Settings
If you still cannot find your missing photos, it might suggest that the disappeared photos have been deleted by the Android SD card itself. The final fix is to install third-party SD card recovery software to rescue the data!
Step 2. Use EaseUS data recovery software to recover lost pictures from an SD card
First, get to know some useful features when you recover deleted pictures:
Filter: it provides a quick way to wanted files. To find wanted pictures, choose "Graphics" in the Filter list.
Search: search for an exact file name or file type. For example, type .png, .jpg, .jpeg, .tif, etc. in the search box to search for the specific types of pictures.
Second, follow a detailed guide to recover deleted pictures:
Step 1: Choose a location.
Choose the drive with the correct drive letter (it can be a local disk or an external device) and click the Scan button.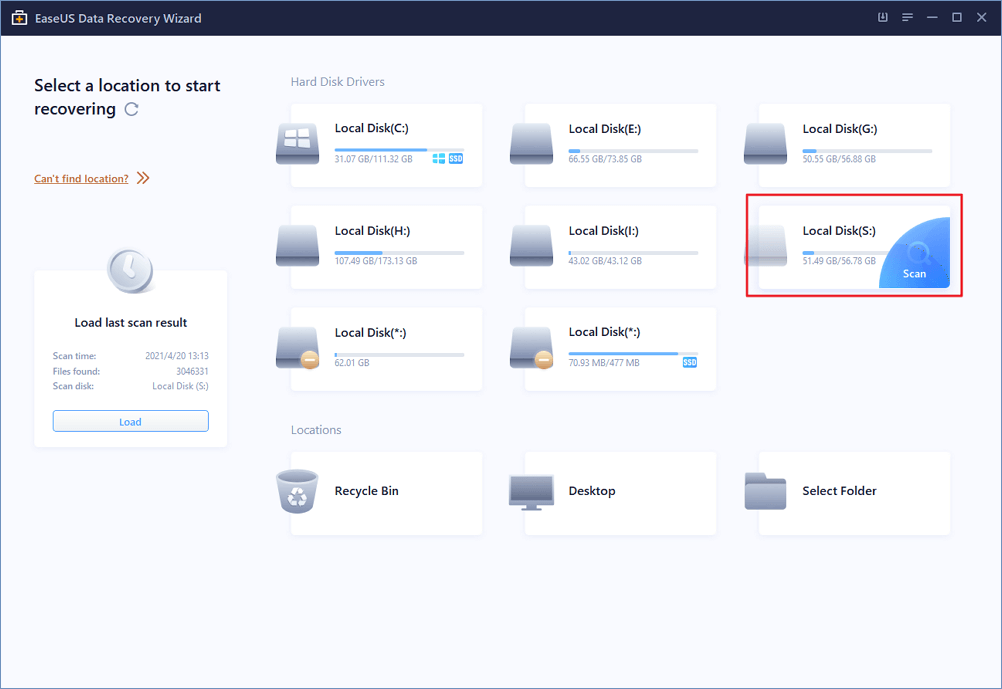 Step 2: Scan the lost data.
It won't take long for EaseUS Data Recovery Wizard to find deleted contents on the selected drive. Soon, the "Deleted files" result comes out. After the scan is over, there are many scan results showing up under different categories.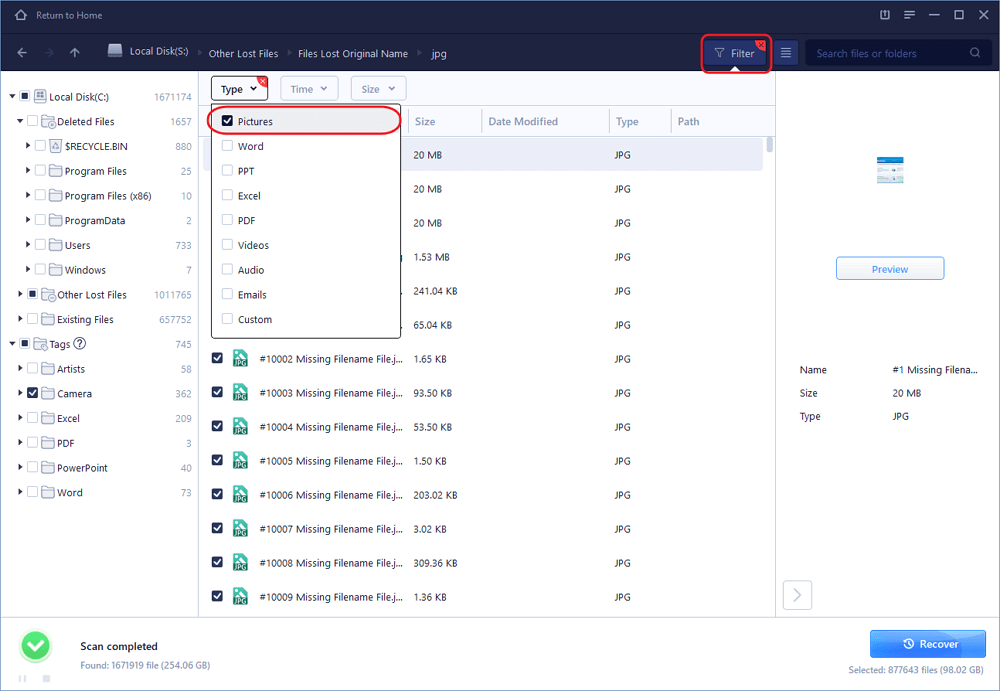 Step 3: Filter pictures and recover.