WD My Passport external hard drive access denied
"It seems that I can no longer access my files on WD My Passport external hard drive. I get the error message of access denied. The detailed information is in the screenshot. How to rectify the problem and get into the drive without losing data?"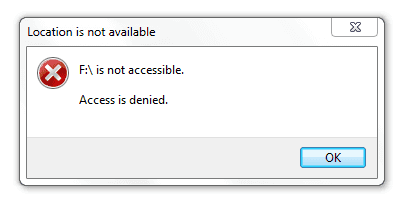 If you can't access WD My Passport external hard drive due to access denied error, there's a huge possibility that you don't have permissions to operate on the drive, and this happens a lot in the situation you connect the external HDD to a new desktop or laptop that requires permission to access data or files somewhere on it.
How to get rid of WD My Passport access denied error on Windows 10
When such access denied error occurs, you're confronting a serious fact that you can no longer open the drive and view data there. So, it's urgent to find a way to remove the error and protect data.
To obtain the permission in order to remove access denied error on My Passport, follow the guide carefully.
1_ Right-click on the WD My Passport external hard drive and select Properties.
2_ Click the Security tab.
3_ At the bottom of the tab, next to 'For special permissions or advanced settings. click Advanced. So, click the Advanced button.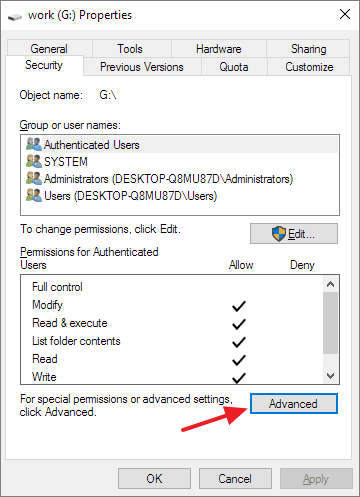 4_ Click Change permissions button.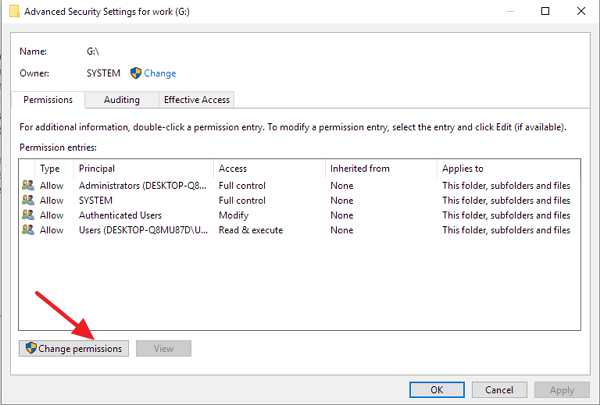 5_ Click a permission entry so as to add, remove or edit the permission.
How to recover data from WD My Passport access denied?
Hope that the given solution has solved the access denied problem perfectly. Otherwise, at least try to recover data from inaccessible WD hard drive with the best Western Digital disk recovery software.
EaseUS hard drive recovery software can help WD users access files and folders when My Passport encountered access denied error. Let it help safeguard data whenever WD hard drive detected but won't open.
1_ Select the WD My Passport with access denied error and click Scan.
2_ Run quick scan and deep scan to find all lost and existing files.
3_ Select files on the WD drive and click Recover.