What would you do if you accidentally formatted a hard disk drive (HDD), but at the same time, you don't have a backup at all? Formatting a hard disk by mistake or on purpose could result in a complete data loss on the drive. Fortunately, EaseUS Data Recovery Wizard provides a unformat hard drive solution for computer users to recover data from your accidentally formatted hard drive. With its powerful search function, it will unformat HDD and retrieve most lost data from the formatted HDD.
PAGE CONTENT:
Part 1: Knowledge about the format
Part 2: Solution to unformat the HDD
Part 3: Steps to unformat HDD with EaseUS Data Recovery Wizard
Knowledge About the Format
A format can be done by the format tool built-in Windows Operation System or by a third party software, say, EaseUS Partition Master, etc. Following is how to format an HDD with the format tool of Windows XP.
Step 1. Right-click on the "My Computer" icon either on your desktop or in the Start Menu and select "Manage".
Step 2. A new window titled - "Computer Management" comes up. Select "Storage" from the left-hand side by double-clicking, then select "Disk Management (local)" from the right side by clicking it once.
Step 3. Now in the lower part of the main frame (right side) of the window, you may see a nice visual of all your hard drives. Right-click the HDD you want to format on the correct map, select "Format"; (You can also select "Quick Format", which won't use the CHDSK command to scan the bad sector and remove the table while quick format just removes the table, then click "OK".
Do not worry, if you format your HDD accidentally, the following passage will help you a lot.
Solution to Unformat HDD
Data Recovery Wizard, released by EaseUS, will offer users the solution to unformat HDD and get your important files back from the formatted HDD. This unformat software will help you to recover data from the formatted HDD in an easy way. It can also recover deleted files emptied from the Recycle Bin or data lost due to partition loss or damage, software crash, virus infection, boot-up problem or other unknown reasons. The data recovery software supports hardware RAID and hard drive, SD and Memory Cards, Memory stick, USB drive, etc.
 Notice:

If the formatted HDD is overwritten, you will lose the chance to unformat the hard drive/disk to recover files. So, stop using the formatted HDD.
Steps to Unformat HDD with EaseUS Data Recovery Wizard
The way to unformat the formatted HDD is quick and simple. Download the software and follow the below guide step by step.
Tip: Don't write data, for example, save a new file to the hard drive which you just performed a quick format. The quicker, the better you can use EaseUS Data Recovery Wizard to unformat a hard drive and regain the erased data!
Three steps to unformat a hard drive as follows.
Step 1. Left-click on the hard drive that was formatted by mistake and click "Scan".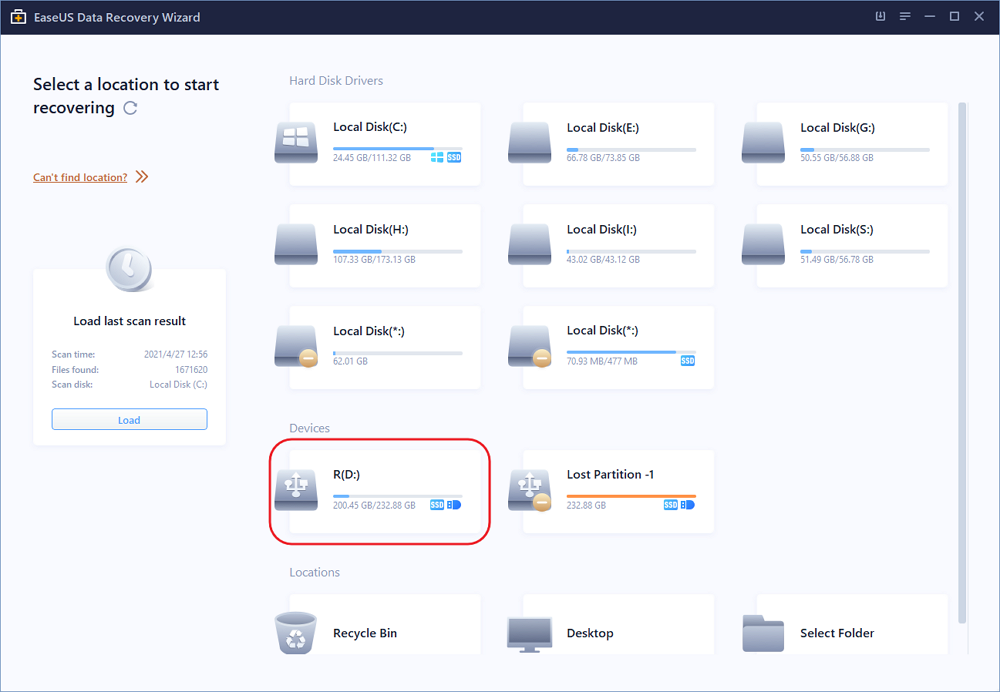 Step 2. Start scanning all lost data on the selected hard drive.
Step 3. In the "Lost Partition Files" results, find the data files you wish to recover. Browse more data in other scan results as well. Finally, select all the wanted files and click "Recover".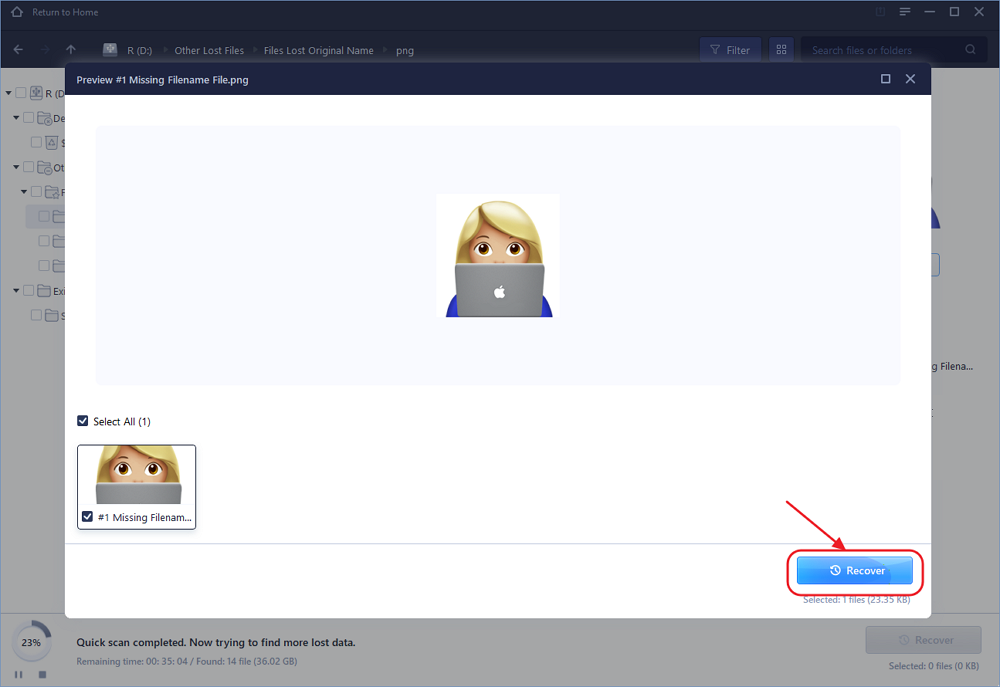 You can search for the specific type of files, such as pictures, documents or videos in the Search box by inputting its file name or file format.
With an excellent search capability, Data Recovery Wizard will recover almost your lost data all from the formatted HDD. EaseUS also provides a 30-day money back guarantee if you are not satisfied with its products, so be easy to use EaseUS Data Recovery Wizard to unformat the formatted HDD. You can purchase it if you accidentally formatted HDD, or lost data due to deletion, partition loss or damage or other unknown reasons.
Do You Need Specialized Data Recovery Services?
You may need further help for tough data loss situations like format errors, RAW disk, partition loss, repartition failures and system boot error. Consult with EaseUS Data Recovery Experts to retrieve lost data in time.