Is It Possible to Recover Data from Dead, Failed or Crashed SSD
"About half a year ago, I replaced my old hard drive off to a Samsung SSD drive after upgrading my computer from Windows 7 to Windows 10. But now the SSD disk is dead suddenly for an unknown reason. I know I can buy a new SSD disk to replace it, but the problem is that I have stored so many working files on the SSD in the past few months. Is it Possible to recover data from dead or failed SSD?"
"How to recover data on a failed SSD?" "If an SSD crashed/dead/failed, can files on it be recovered?" "Can data be recovered from a failed SSD?" "What to do if my SSD dead with no backup?" Users always ask such questions on dead SSD data recovery when they were suffering unexpected data loss disaster caused by SSD drive crash or failure. Here the first thing we can confirm is that data lost on failed or dead SSD drive can be recovered definitely. For most users who know little about SSD data recovery, this job might be quite tricky. But if you find the right way in getting your data back, it will become much easier. Then what is the best way for dead or failed SSD data recovery?
Recover Data from a Dead SSD with EaseUS SSD Recovery Software
Before getting into how to recover data from a dead or failed SSD, let's learn something about EaseUS SSD recovery software at first. EaseUS file recovery software is a professional tool which is designed for users to recover lost files from hard drives, SSDs and other storage devices, such as micro SD card recovery when a disaster happens unexpectedly. With the powerful data recovery capacity and wizard-like interface, this program is your best choice for dead SSD recovery. With it, you can recover data from failed or crashed SSD with just a few simple clicks. Here is the step-by-step guide.
Keep Noted: Once the "Trim" is enabled on the SSD, nothing could be done to restore erased data. Hence for the first try, you're strongly recommended to use the free version of EaseUS Data Recovery Wizard to scan lost data.
Step 1. On the disk map, select the drive X: and click the Scan button.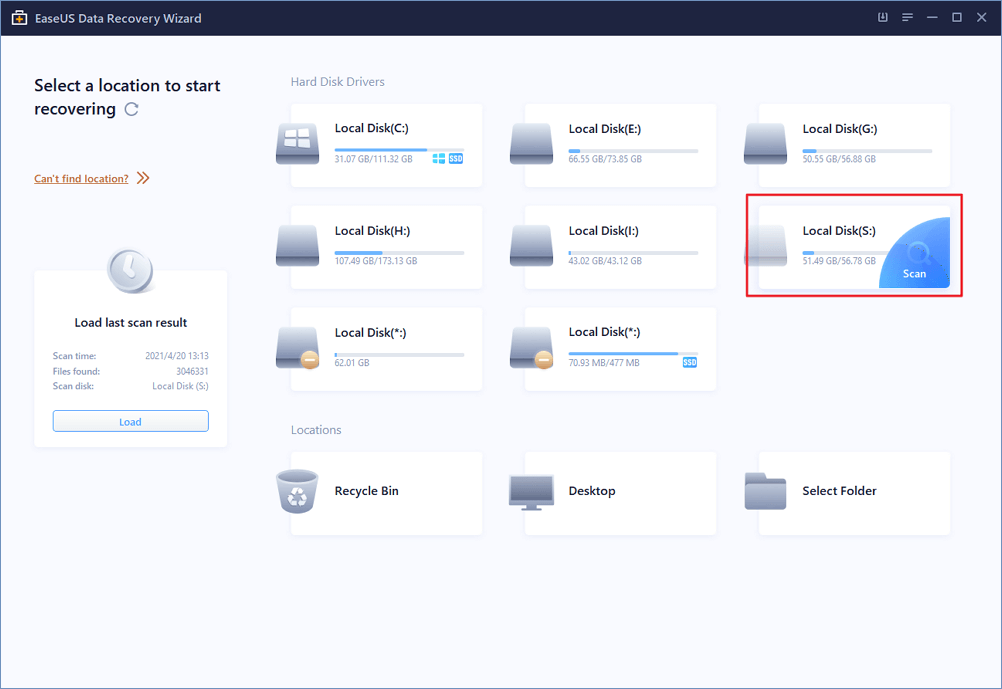 Step 2. Search for all lost data by scanning the entire Solid State Drive. You could see more and more data coming up.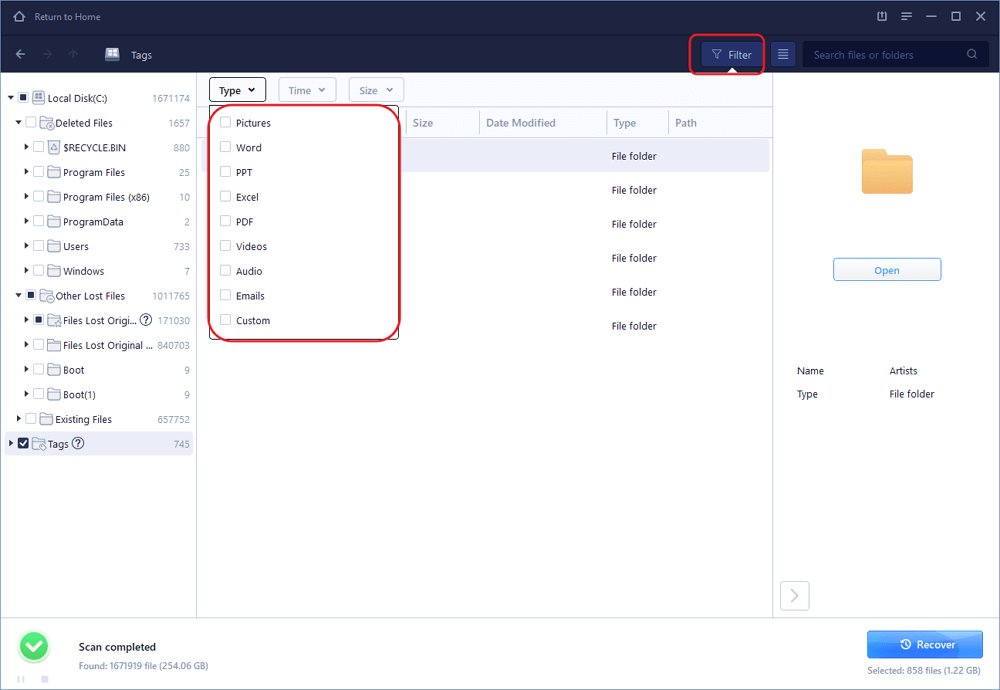 Step 3. After the scan, select the wanted files and folders in the results and then click the Recover button. Choose a different location instead of the SSD to keep the recovered data.