DirecTV is an application that offers local digital broadcasts, HD programs, and series shows for worldwide users. Don't worry if DirecTV deleted your recordings or you accidentally deleted programs or shows on DirecTV HD DVR. 
It's not the end of the day if you lost hundreds of videos, games, and photos they collected for a long time.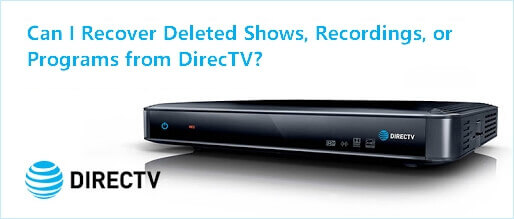 5 Solutions to Recover Deleted DircTV Recordings and Shows
Can I recover deleted recordings on DirecTV Genie? Can you recover deleted DirecTV DVR recordings? Here, we collected 5 workable solutions to help you undelete and bring back DirecTV shows and recordings immediately:
Quick Guide: For a quick way out, we suggest you try Fix 1 and Fix 2 first. It doesn't matter if neither method worked. The most reliable way is to turn to nique and capable third-party DRV data recovery software as shown in Fix 3 to recover deleted shows and recordings from DirecTV hard drive or external USB. 
You May Also Interest In:
If you have a similar issue on Dish DVR, don't worry. We have a solution for you.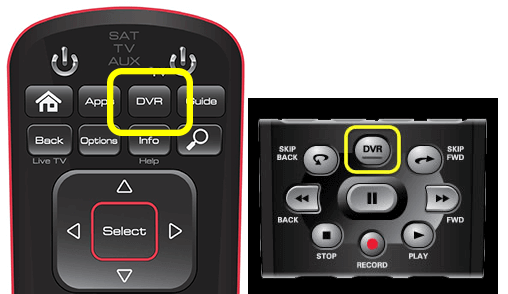 How to Recover Deleted Shows or Recordings on DirecTV
Although being similar to Dish DVR, DirecTV works in a different way. It doesn't have a "recycle bin" folder that people can't restore what they deleted earlier. So how can you recover a deleted show on your DirecTV DVR? As shown above, we have collected 5 ways to help you undelete the missing or lost DirecTV recordings.
Follow to bring back your series, TV shows, movies, or programs immediately.
Method 1. Recover Deleted DirecTV Recordings from TiVo Software
Does your DirecTV DVR run on TiVo software? If it does, good luck then. The TiVo software provides a range of features when the DVR is connected to a home network, including film and TV downloads.
So when you accidentally removed a TV show or program from the DVR box, you can try to find it in the TiVo recently deleted gallery.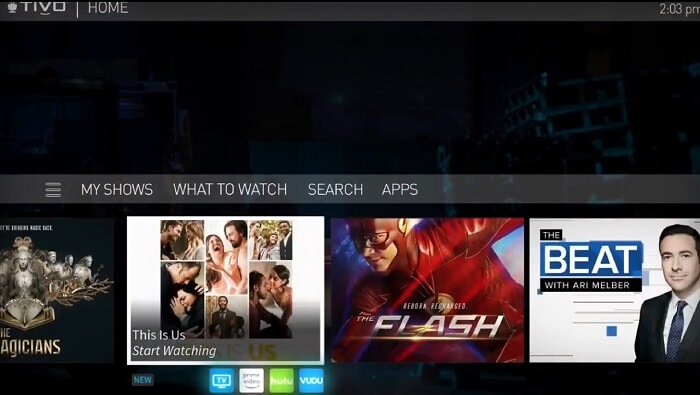 Here are the steps to recover DirecTV deleted shows by using TiVo models:
Recover Deleted Shows from DirecTV via TiVo Software with HD:
Step 1. Select "My Shows" in the TiVo Central menu, then select "Recently Deleted."
Step 2. Highlight the show you want to recover, then press the "Select" button on the remote.
Step 3. Select "Recover this show" when given the option.
Note that you can only select one recording at a time to recover, even if it was originally part of a group or a series of Season Pass recordings. If you deleted several shows, repeat the steps to restore them all.
Recover Deleted Recordings from TiVo Software with SD:
Step 1. Press "Tivo Central" button on your remote controller.
Step 2. Select "Now Playing List" and then select "Recently Deleted Recordings".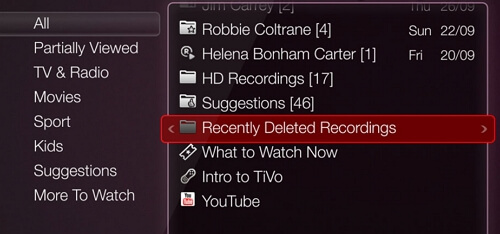 Step 3. Move to highlight the shows or recordings, and press "Select".
Step 4. On the Deleted Program screen, highlight "Recover" and click "OK".
Step 5. When the "Recovery Complete" screen comes up, select " Keep until I delete", "Keep through", or "Don't change date".
Step 6. Press "Tivo Central" and then the deleted recordings will show up in the "Now Playing" list.
Method 2. Recover from DirecTV History
If DirecTV delete recordings or you mistakenly deleted DirecTV shows, recordings, or programs, the other way that you can try is to find them from the DirecTV history.
Here are the steps:
Step 1. Turn on your PC and DirecTV Genie HD DVR.
Step 2. Press "Menu" on the remote controller. 
Step 3. Highlight the Manage Recording menu, and select "History". 
Find the deleted recordings in the list and restore them immediately.
Method 3. Recover Deleted DirecTV Shows from Hard Drive
Basically, if you're using a Genie HD DVR, it has an internal hard drive for saving a great number of recordings, shows, and videos. As long as deleted or lost recordings on it, you can take out the hard drive and connect it to your computer, and then recover lost shows and recordings from the DirecTV hard drive.
Here, you can try reliable data recovery software - EaseUS Data Recovery Wizard to fully scan and recover all deleted DirecTV DVR recordings.
Step 1. Run EaseUS Data Recovery Wizard and select the location or device where you lost/deleted videos. Click "Scan" to find the missing videos.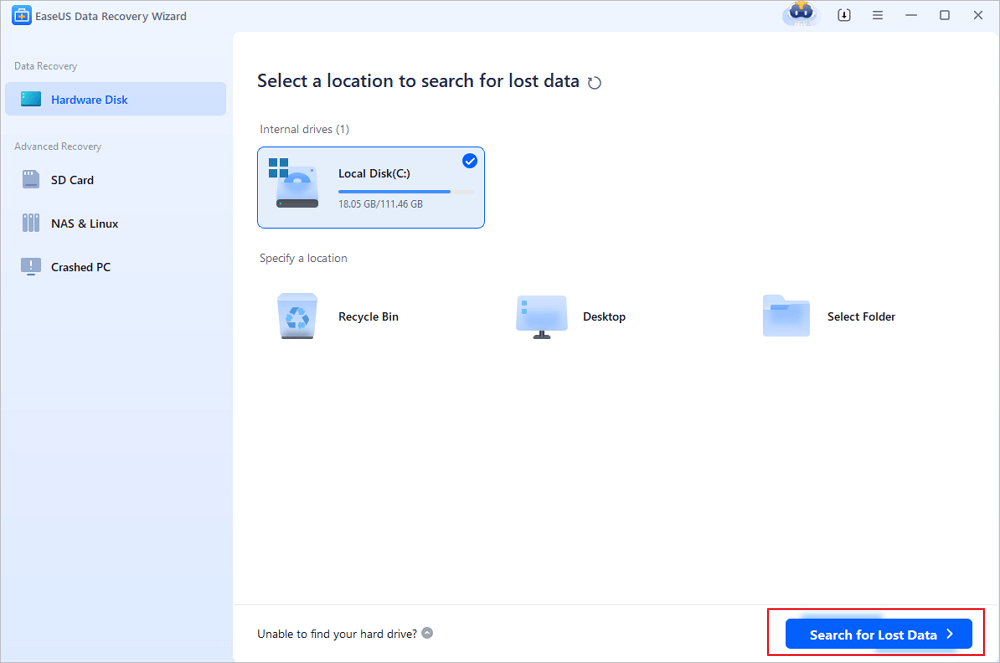 Step 2. After the scan, choose "Videos" in the left panel. Go to "Lost" or "All" to find the wanted videos. Select the found videos and click "Preview".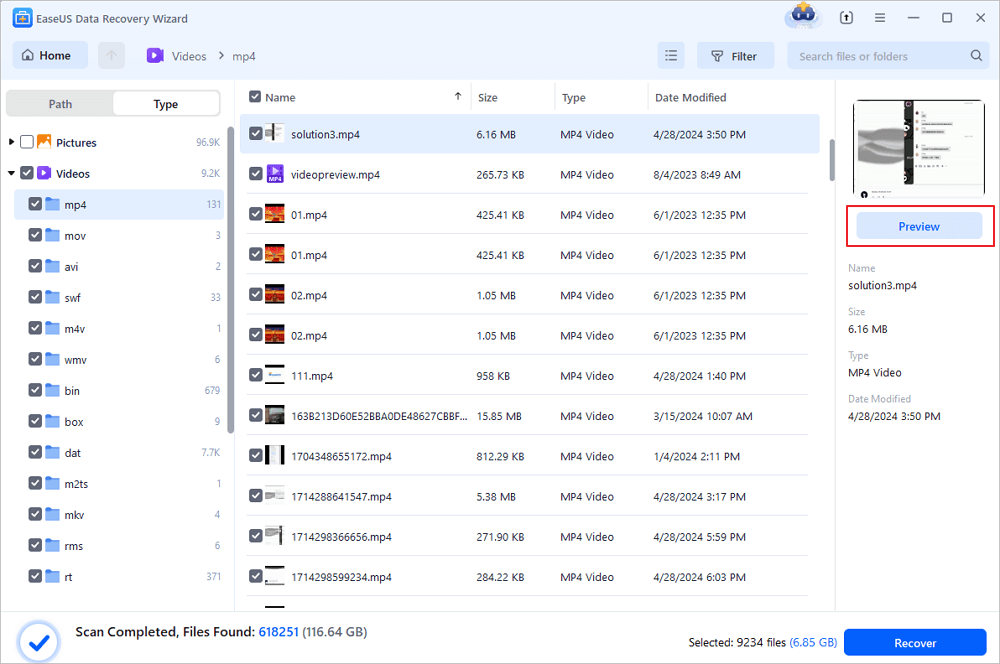 Step 3. Select the video files that you want to restore. Click "Recover" to save them to another secure location on your PC or external storage device.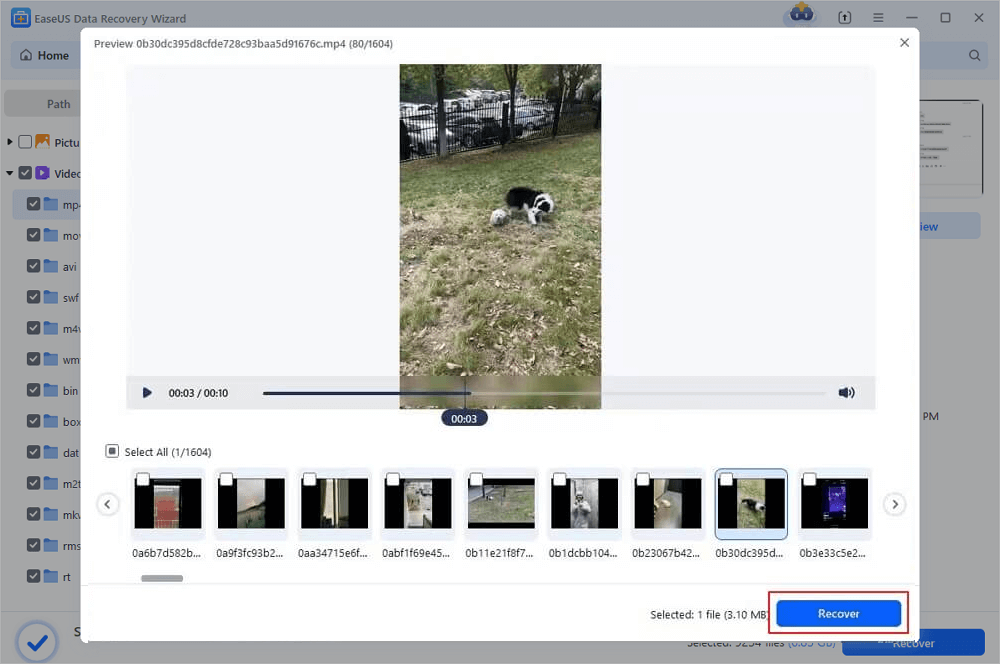 Tip: For some DirecTV DVR recordings with special file formats, you may need to find a suitable file viewer to preview the recovered files. 
You May Also Interest In: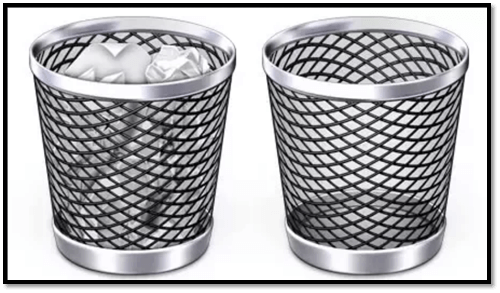 Method 4. Recover Missing DirecTV Shows or Recordings from Genie HD DVR
If you find some of your recordings or shows just disappeared on your DirecTV, don't worry. It might be a program loading error. 
You can directly try to re-load and find them from your DirecTV Genie HD DVR:
Step 1. Turn on your TV and DirecTV Genie HD DVR.
Step 2. Check your shows.
Step 3. Find the reset button on the DirecTV Genie HD DVR and press it.
Step 4. When the process completes, turn off and turn on both your TV and DirecTV DVR.
Your missing recordings and shows will show up on your TV, and you can play them again.
Method 5. Turn to DirecTV Support Team for Help
If your Directv recordings or shows disappeared for no reason, please first check if your account has exceeded the payment. If yes, you'll need to re-charge your account.
If everything is all right, you can call the DirecTV support team for help. Basically, they can do two things for you:
1. Restore missing or lost recordings for you remotely on DirecTV application.
2. Send repair stuff and check if it's a device error that causes your shows missing. 
Deleting DirecTV Recording Is Not Terrible, You Can Restore Them All
On this page, we collected 5 complete ways to help you restore fancy DirecTV shows and recordings that were deleted by mistake. Don't worry if you happen to execute this false operation.
Deleting the DirecTV recording is not terrible, and you still have a chance to bring them back. Take action to bring back all your shows now. For an effective undelete program, EaseUS Data Recovery Wizard is always available to help.

Cedric Grantham is one of the senior editors of EaseUS who lives and works in Chengdu, China. He mainly writes articles about data recovery tutorials on PC and Mac and how-to tips for partition management. He always keeps an eye on new releases and likes various electronic products.

Author Jean has been writing tech articles since she was graduated from university. She has been part of the EaseUS team for over 5 years. Her special focuses are data recovery, disk partitioning, data space optimization, data backup and Mac OS. By the way, she's an aviation fan!