External hard drive keeps making a clicking noise
"When I plug my WD external hard drive into my laptop, it is making a clicking noise. A lot of important stuff, including 28 years worth of my kids' pictures on there, were all lost. Does anyone know how I can fix this or get my data back?"
Is It Possible to Recover Data from a Clicking Hard Drive
Is your hard drive making a clicking noise? It suggests a click of death, also means that a hard drive disk has failed, often catastrophically. When the problem attacks unexpectedly, the question gains the most concern from users is how to fix the clicking hard drive. Following the job, another topic we have to talk about is hard drive data recovery.
Being similar to recover data from failed hard drive, most people will think it is difficult and should be done with a professional. It is absolutely not true!
On this page, we will offer some tricks including professional data recovery software to help you fix and recover data from a clicking hard drive by yourself.
3 Things You Can Do to Fix a Clicking Hard Drive and Recover Data
For you to get back your files, you have three options. Carry out the one best suited to your needs.
Fix 1. Install Third-party Software to Perform Clicking Hard Drive Data Recovery
The recommended method is to install and try a third-party data recovery software to rescue your important files from the clicking hard drive. And then send it to a professional for repair or replace it with a new hard drive. Here, EaseUS offers you a free trial version that allows you to scan the disk to see if your files are recoverable or not without paying.
You should know:
EaseUS data recovery software can only work when your clicking hard drive can be recognized by the PC.
If the clicking hard drive hard drive is an internal disk and the PC cannot boot, please try EaseUS data recovery software with the bootable disk to retrieve your data.
To Recover Data from Clicking Hard Drive, follow these steps:
Step 1. Launch EaseUS hard drive recovery software
Run EaseUS Data Recovery Wizard and select the drive on your hard disk where you lost or deleted files.
Click Scan to start scanning all lost data and files.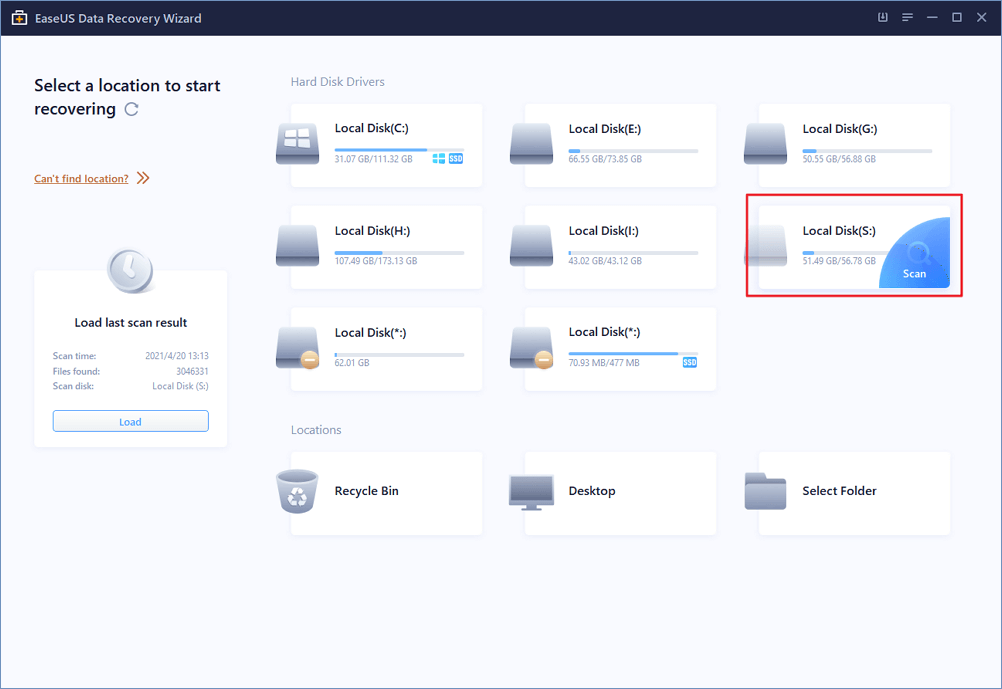 Step 2. Scan to find all lost hard drive data
EaseUS hard drive recovery software will scan the whole selected drive and find all lost files, including all existing and hidden data.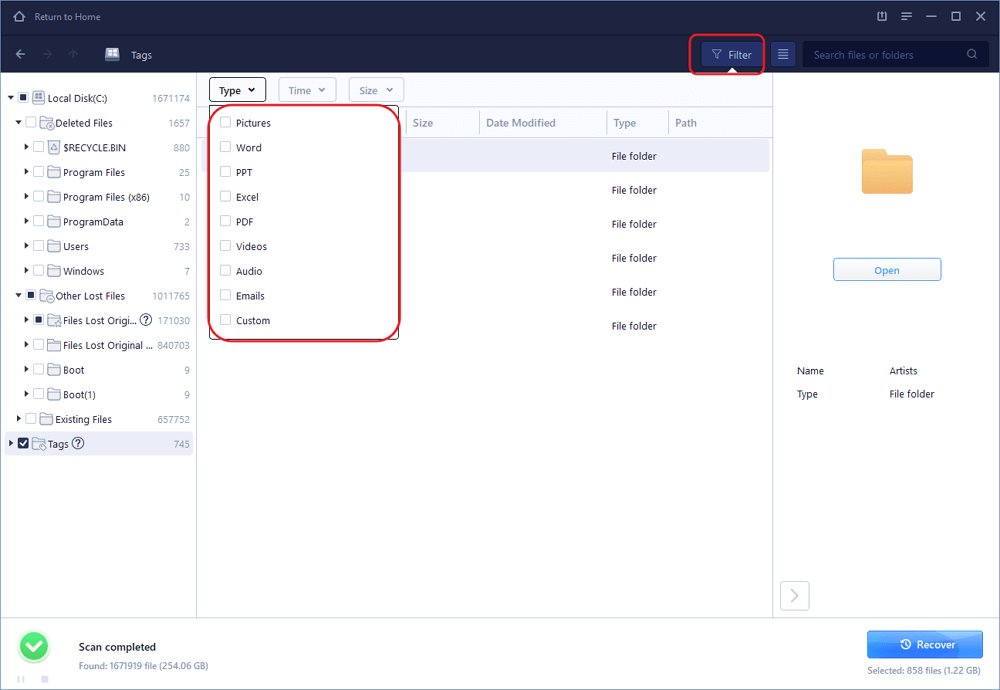 Step 3. Preview and restore lost hard drive data and files
You can find your deleted and lost files in "Deleted files", "Drive" (with your device drive letter).
"Lost Partition Files" or "Extra Files" will list your formatted and RAW data there.
You can double-click found files to preview them.
After the preview, please select wanted files that you lost on the drive and click Recover to save them to a safe location on your PC or other external storage devices.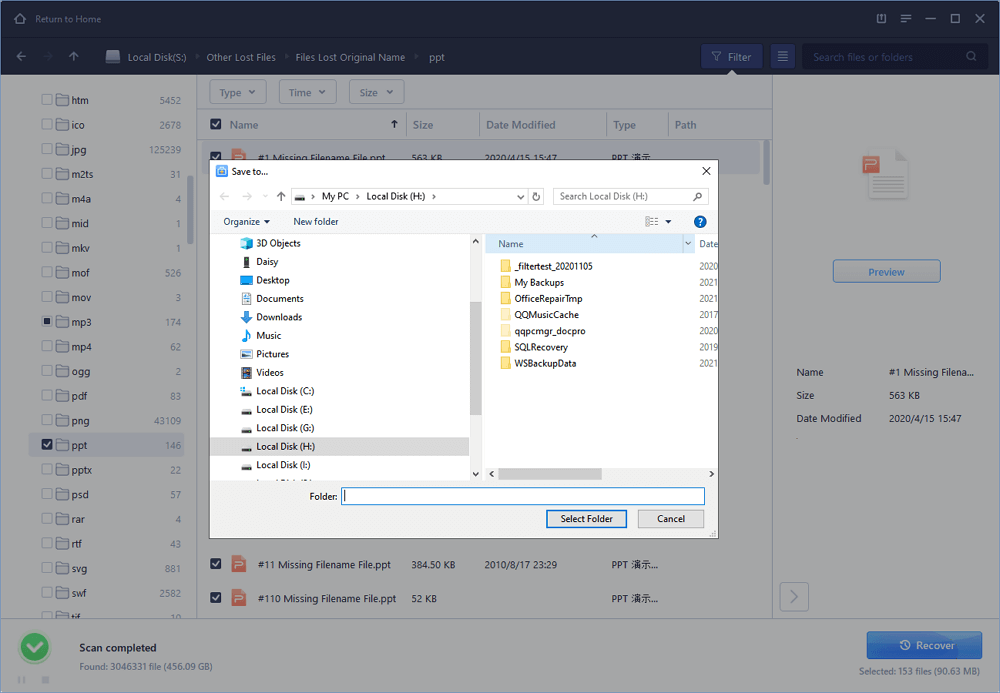 Except for a third-party data recovery software, you can also try some other free ways to fix a clicking hard drive. Read on to get more details.
Fix 2. Put Your Hard Drive in the Freezer to Recover Data
When it comes to clicking hard drive fixing, users usually mention to put the hard drive in the freezer. It can give you a chance to read the disk and recover your data when the hard disk making clicking noise because of excessive heat. To do it:
1) Remove the drive from the computer
2) Cover the Drive and put it in the Freezer
3) Remove Drive from Freezer and connect it to a computer
Does this still not work? Just repeat cooling the hard drive in Freezer again to check if it helps!
Clicking hard drive fixed be freezing has a high failure rate, please regular backup hard drive data.
Fix 3. Replacing the Control Boards
Sometimes, when external hard drive makes clicking noise is caused by something short-circuited in the control board of the hard drive. That's why some users said that their disk starts working again after switching out the control board.