There are times when hard drives begin to make noises. The read-write heads fire up when the PC turns on so it's a common thing to hear a motor noise coming from the hard drive. But it becomes a bit more concerning when the actuator arm begins acting up.
This sounds like a clicking noise as the magnetic disks and actuator arm begin to make noises. This is also known as the hard drive click of death because it basically means the end of a hard drive. This click of death also means loss of data beyond recovery for many people.
But is there a solution to this hard drive click of death or is the hard drive too far gone? Lots of people look for WD or Seagate click of death fix because these are the two most common hard drives. So, let's dive right into it and find plausible solutions to this click of death and save data from loss.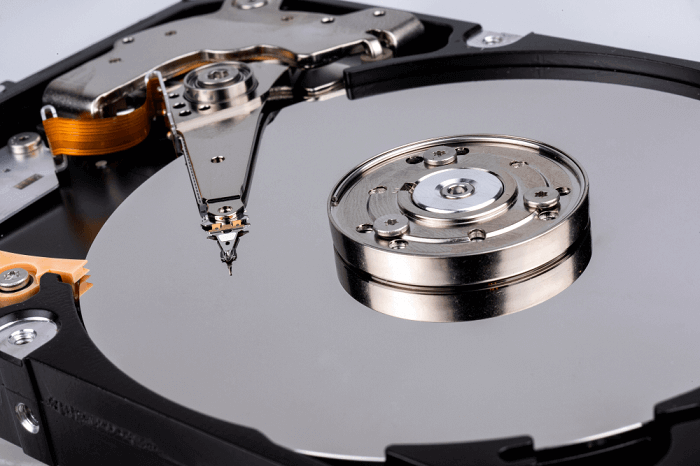 What Is Click of Death & What Causes It
Click of death is usually heard when a drive failure occurs in a hard disk. This hard drive click of death is commonly faced by users who suffer from a power failure or do not shut down their PC or laptop properly. Nowadays, not many laptops use disk-based hard drives and that's why it's mostly common in computer hard drives. The drive click is usually caused by three main reasons:
The actuator arm acting up and colliding against the disk;
Clicking noise produced by two magnetic disks colliding in a hard drive;
The read-write head is not starting up properly and making a clicking noise.
This usually means the end for a hard drive and that's why it's referred to as the hard drive click of death. Now there are a few reasons that this clicking sound occurs suddenly and they include:
The hard drive reaching it's end of life;
A sudden power loss or improper shutdown;
Bad sector or virus affecting the hard drive;
Not sufficient cooling in the PC/Computer;
Overtime dust or corrosion builds up around the hard drive;
And overheating hard drives because of too much or too little power.
Don't forget to share the post if it is helpful:
Is a Dead Hard Drive Repairable?
There are professional data recovery services that charge hundreds of dollars to repair and recover data from dead hard drives. But they don't exactly repair those drives as they just extract data instead of a full drive recovery. It's quite expensive and it's not always effective.
So the simple answer is NO, dead hard drives are not repairable. Moreover, it's nearly impossible to recover data from a clicking hard drive because of the physical damage caused by the clicking.
📖You may be interested: Hard Drive Clicking? See How to Fix Click Hard Drive On Your Own
How to Save Your Hard Drive Before Click of Death
There are ways to tell if the hard drive will lead to data loss. This means the hard drive will act slowly and sometimes stop detection out of nowhere. These are signs that the hard drive has suffered some sort of physical damage and it's important to save data before that happens.
One of the best ways to do that is by using a third-party data recovery specialist called EaseUS Disk Copy. This disk cloning software has all the juice to help a user get their important data out of the hard drive before it dies.
Cloning the hard drive is an excellent option with EaseUS Disk Copy and it won't take a lot of time. This applies to both internal and external drives as the software is capable of cloning hard drives easily. It also offers other great features that make it an ideal cloning software, such as:
Fast and flexible disk cloning;
Upgrade to a newer hard drive without losing data;
Migrate/clone the entire Windows 10/11 hard drive to a new one;
And clone an old HDD to a new HDD or SSD easily.
That's why it's the best program to backup data on a dying or clicking hard drive and here's how to use it:
What Should I Do with Hard Drive after Click of Death
The hard drive should be taken into the service area to ensure that the user can backup their data. If that's not accessible then they should focus on using a program like EaseUS Disk Copy to copy their data before it dies. But if the hard drive is not detecting anymore then it's better to:
Send to professionals for data recovery (expensive);
Try to copy data using a program like EaseUS Disk Copy;
Try using an external hard drive cage to get any detection;
Copy the data to another storage as soon as possible;
Or recycle the hard drive if the data is recovered.
📖You may be interested: Hard Drive Making Clicking Noise Every Few Seconds - Why & What to Do
The only time the user has to back up their data by themselves is if the hard drive is still functioning somewhat. There aren't any common ways to get detection once it's gone. And the only way to get data recovered after that would be to hire expensive data recovery services.
Don't forget to share the post if it is helpful:
The Final Verdict
There is no way to fix the hard drive click of death and that's precisely why it's called that. It simply means the hard drive has run its course and there's no way to fix it. That's why the user should focus on recovering their data as soon as possible.
Because the only way to salvage that is by using EaseUS Disk Copy while the hard drive is still working. It can copy and clone the data quite quickly. So there's no fear of click of death as the program will keep data safe and secure for users on another hard drive.  
FAQs on Hard Drive Click of Death
1. Can a clicking hard drive be recovered?
The only way to recover data from a clicking hard drive is by asking for professional data recovery services. Any other means are futile as clicking hard drive are beyond repair as well. The only to save data is by backing it up ahead of time.
2. What are the signs of hard drive death?
Some of the signs are if a hard drive is becoming slower or often doesn't detect without meddling with the cables. Strange noises and corrupted files are another sign the hard drive is below par in health. These are the times when users should back up their data.
3. How much does it cost to recover a clicking hard drive?
The average cost of data recovery for a 1TB hard drive is around $300-$400. More premium recovery services might even cost more than that and that's why it's rarely ever an option for common users.
Was this page helpful? Your supoport is truly important to us!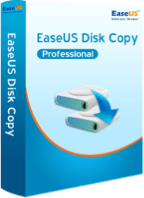 EaseUS Disk Copy
EaseUS Disk Copy is a well designed and very easy-to-use HDD/SSD cloning and migration tool, a tool which should be ideal for anyone wanting to quickly and easily migrate an existing system disk to a new disk (or newly installed SSD drive) with the minimal of configuration required.
Updated by

Larissa has rich experience in writing technical articles. After joining EaseUS, she frantically learned about data recovery, disk partitioning, data backup, and other related knowledge. Now she is able to master the relevant content proficiently and write effective step-by-step guides on computer issues.…

Read full bio