"Lately, my desktop runs awkwardly and I thought it's time for me to do something at once to restore its performance. Of course, the first idea I came up with is to upgrade the machine from the old HDD to a new SSD. However, I found that many stand-alone cloners don't allow to clone larger HDD to smaller SSD. I use 250 GB HDD and the new SSD is of 128 GB, but the smaller SSD is far beyond the used space on the HDD. Why couldn't I just move the used HDD space onto SSD? I feel puzzled. Do you have any suggestions?"
Thanks to the decreasing price of SSD, more and more people decide to experience SSD technology rather than staying with HDD. Since the reading and writing speed of SSD is much faster than that of HDD, meanwhile, the noise is quieter, SSD has become more and more popular among people choosing to move a hard disk to an SSD. But as we all know, SSD is designed with a smaller capacity than that of HDD, when it comes to clone a larger HDD to a smaller SSD, people have difficulty in finding a proper cloning tool that can resolve the larger to smaller cloning issue.
EaseUS Partition Master Makes It Possible to Clone Larger HDD to Smaller SSD
To solve the problem, people need to find a powerful tool and we recommend EaseUS free partition software, with which people can fast copy the HDD data to SSD without doing any damage to both sides. Before doing the copy from one disk to the other, make sure your SSD is correctly connected to your computer. Now let's learn how to copy data from a larger HDD to a smaller SSD.
1. Install EaseUS Partition Master and launch it. Select Wizard > Clone disk wizard.
2. Select the disk you want to copy as the source disk. Click Next.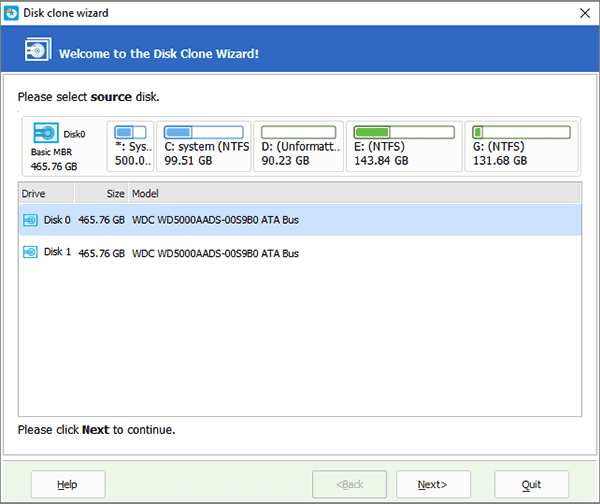 3.Choose the Destination Disk - Disk 2, and then click "Next".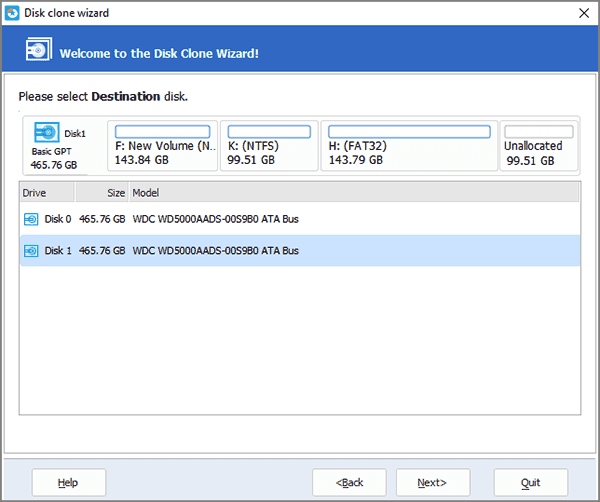 4. Confirm to delete the partitions and data on the destination disk. In order to proceed with the operation, you should either allow EaseUS Partition Master to delete all the partitions on the destination hard disk or click Back to choose another destination hard disk.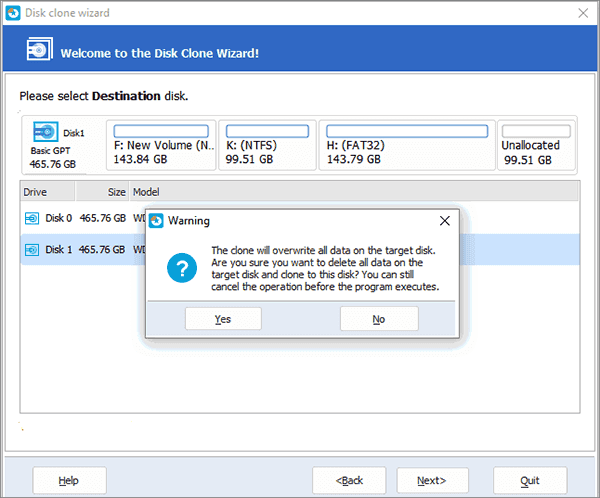 5. Resize partitions on the destination disk. On a disk map, current size of the partitions on the destination Disk is displayed on the top of the dialog box. Position the mouse pointer on the left or right partition handle; the mouse pointer changes to a double-headed arrow and drag the handle to the partition size you want. Click OK.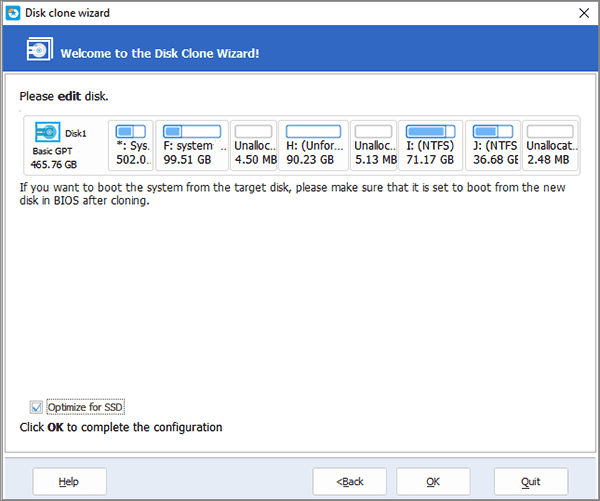 6. To preview the result on the left panel "Pending Operations". If it is right, then click "Apply".
7. Done.