Q: "Can I save the Microsoft Office installation to an external hard drive and run the application from it? I have a laptop with a solid state drive of 30GB memory. Microsoft Office has installed on the system, taking considerable disk space. I am wondering if it could be uninstalled from the laptop and installed on an external hard drive."
Assuming that there are two situations in which users would request an Office copy, move or transfer to a portable drive, one is when to choose an external drive for download and install, and the other one is to change the location of an existing installation from a PC to an external drive.
Are both scenarios working in the same way? Not necessarily.
A: "When you install software it will create registry items within the Windows folders, which are on the main drive, usually the C drive. So, if you want to be able to run Office on different computers via the external hard drive, it may fail due to the lack of essential registry contents, unless using a professional PC transfer software for help."
"What's more, Microsoft would have to provide a portable version, which we don't think they have."
How to Transfer Microsoft Office to an External Hard Drive or a USB Drive
So, if you wish to save disk space by installing the large-size Microsoft Office 2003, 2007, 2010, 2013, 2016 and Office 365, to somewhere else other than the local drive, and be able to run an application from an external drive, make it happen in the other way.
Use the normal way to completely download and install the desired Office version on your computer.
Transfer the whole installation from the PC storage to the wanted place via EaseUS Todo PCTrans.
Uninstall the Office from your computer in the control panel > programs > uninstall a program.
In the end, open and run the Office application whenever you need by connecting the external drive to your computer.
Here is how to start the Office transfer from a PC to an external hard drive/USB drive:
First, download and install EaseUS Todo PCTrans. (Click the download button on your PC, where the Microsoft Office is installed. EaseUS transfer software is very light and small. You can quickly install it in a few seconds.)
Then, move your MS Office to the external storage device:
Step 1. Connect the external device and select the transfer mode.
Connect your external storage device (external hard drive, USB, SD card, and more) to your PC.
Launch EaseUS Todo PCTrans and go to "App Migration" > "Start".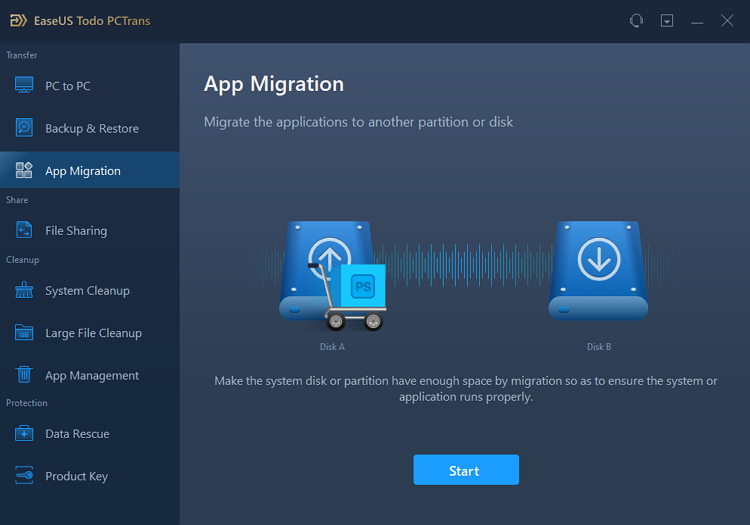 Step 2. Select Microsoft Office and set the storage path.
Select the drive where you have installed Microsoft Office on and select Microsoft Office.
Click "Browse" and choose to transfer the application to your external storage device.
Click "Transfer" to start transferring Microsoft Office to an external storage medium.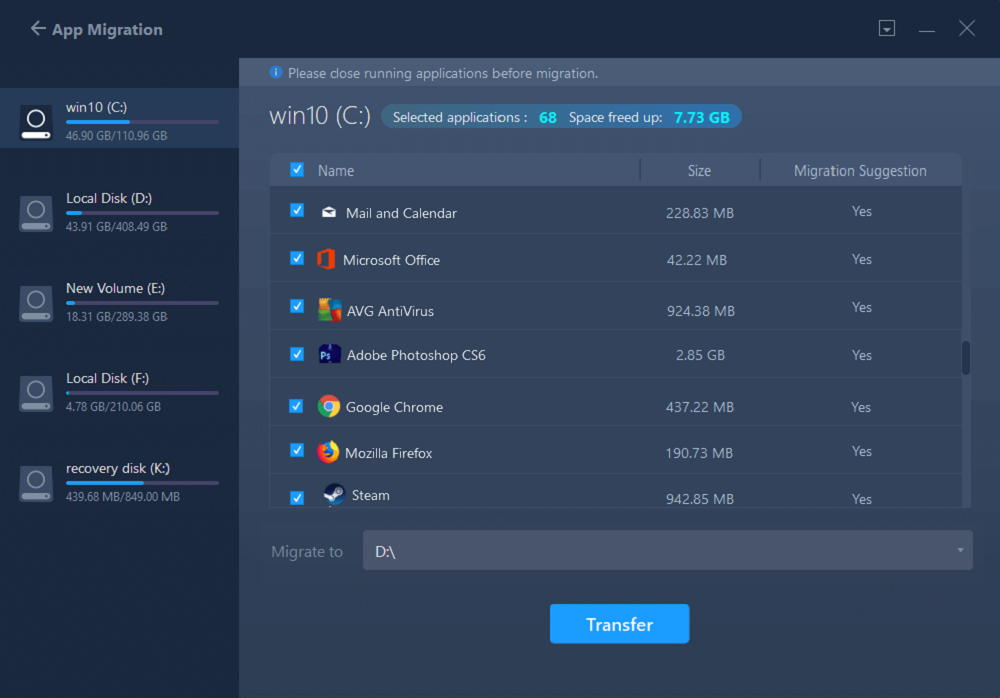 Step 3. Wait for the transfer process to finish.
Wait patiently for the process to complete.
Click "OK" when it has done.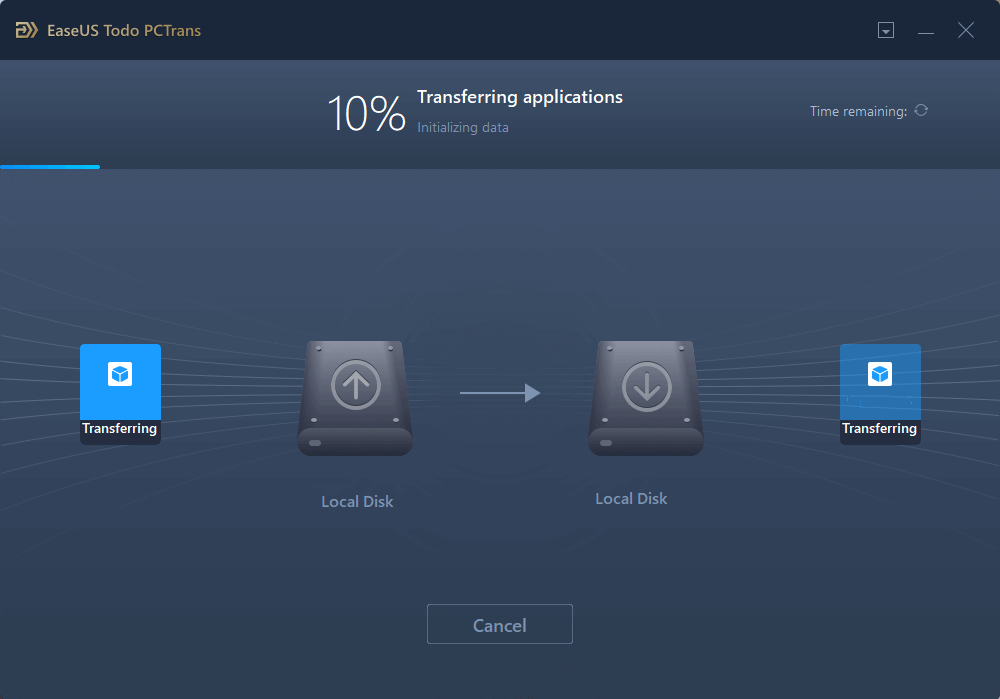 Additional help for you to manage the Microsoft installation location:
Anyway, don't take the Office transfer too easy to copy the download files to a portable drive. It doesn't work because you cannot move the registry components.
EaseUS Todo PCTrans can do more in transferring applications, files and folders, and even user accounts between multiple computers using the network connection and an image file. Click for more tutorials if you're interested in other possible ways to place the Office to anywhere you want.