How Can I Convert GPT to MBR Without an Operating System
"I wiped my Windows 8 and thought I could operate with Windows 7. But when I am trying to install Windows 7, it says "The Selected Disk is of the GPT Partition Style" and refuses to format the partition. How do I convert GPT to MBR without data loss while having no access to OS?"
EaseUS Partition Software Helps to Convert GPT to MBR Without OS
For specific reasons, users want to convert GPT to MBR disk. At most times, it is an easy job. But, in some special situations, just like the above case, users are forced to convert GPT disk to MBR while having no access to the operating system. It is hard to image how they can get this job done. Here, third-party bootable partition manager can make the job much easier.
Now, EaseUS partition software is one of such programs you can try. Just create a bootable media (USB disk or CD) and boot into BIOS to select the boot disk as the first boot device, then you can run the program and convert GPT to MBR without access to the operating system. No data loss will happen during the process! And you can also deal with any other disk related jobs such as format, copy or resize disk partition.
How to Convert GPT to MBR Without the Operating System
To convert GPT to MBR without the operating system, you can do within two processes by using EaseUS Partition Master.
Part 1. Create a USB Bootable Partition Software
Step 1: Prepare a disc or drive
To create a bootable disk of EaseUS Partition Master, you should prepare a storage media, like a USB drive, flash drive or a CD/DVD disc. Correctly connect the drive to your computer.
Launch EaseUS Partition Master, go to the "WinPE Creator" feature on the top. Click on it.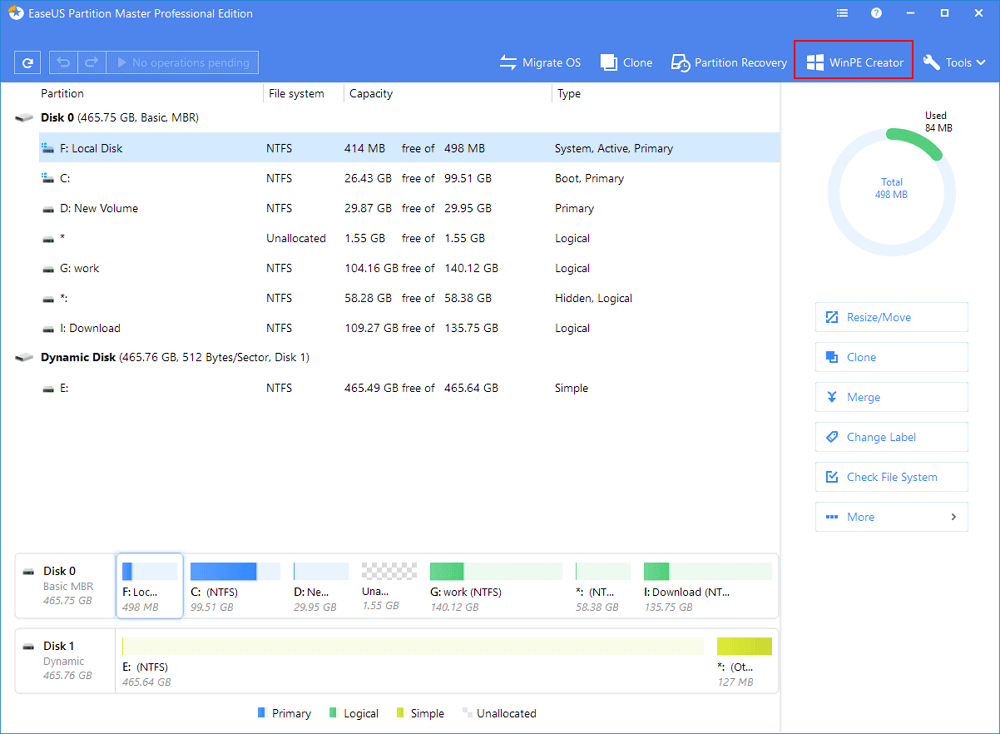 Step 2: Create EaseUS Partition Master bootable drive
You have created an EaseUS Partition Master WinPE bootable disk now. You can manage your hard disks and partitions through the bootable drive whenever the computer fails to boot normally.
If you have RAID drives, load the RAID driver first by clicking Add Driver from the menu bar, which can help you add the driver of your device under WinPE environment, as some specific device cannot be recognized under WinPE environment without drivers installed, such as RAID or some specific hard disk.
After making a bootable USB bootable partition software, you can take the following steps to convert GPT to MBR without operating system.
Part 2. Convert GPT to MBR
Step 1: Install and open EaseUS Partition Master on your Windows computer.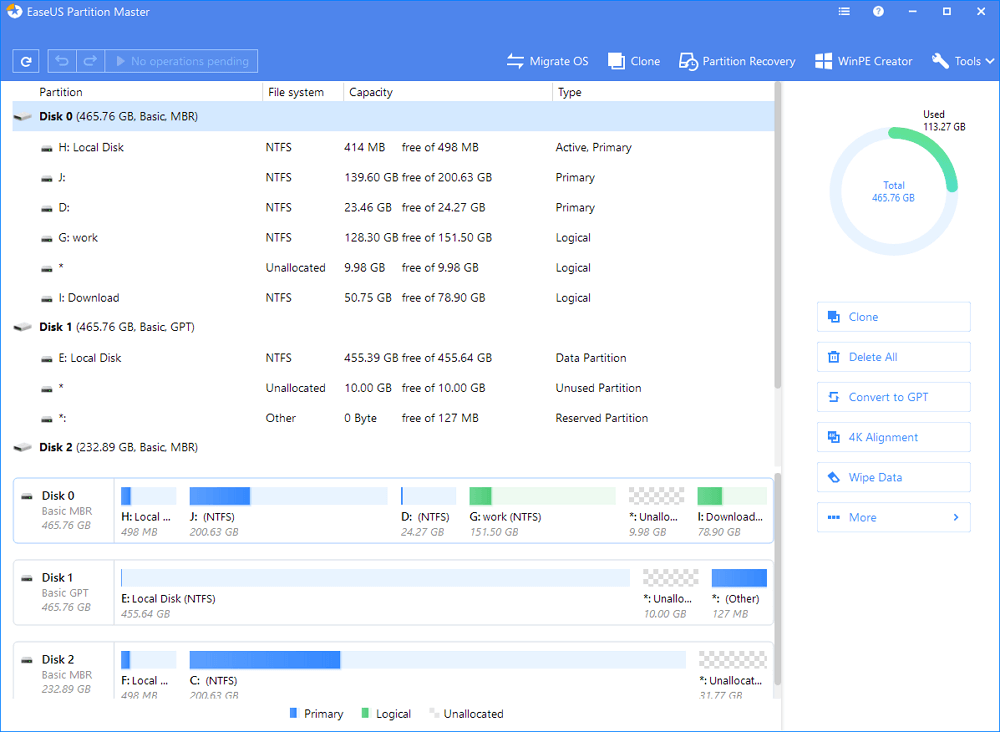 Step 2: Right-click the GPT disk that you want to convert and select "Convert to MBR". Then, you will add a pending operation.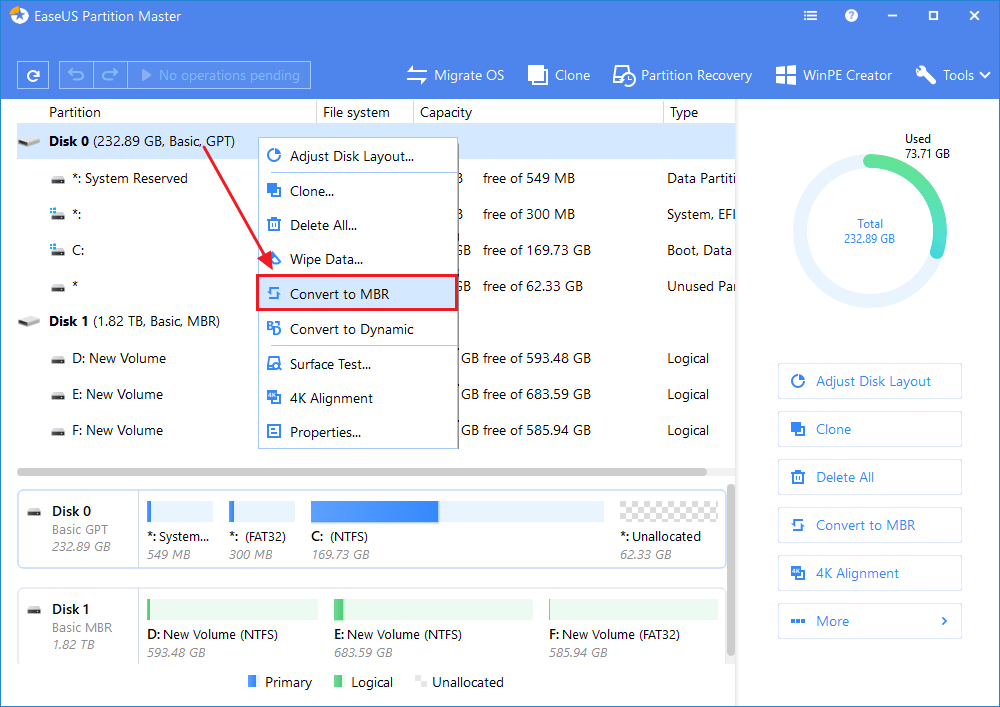 Step 3: Click the "Execute Operation" button at the top-left corner. Next, click "Apply" and begin to convert GPT disk to MBR. All data is safe with EaseUS partition manager software.