Can I Clone a 1TB HDD to a 512GB SSD? With OS, Programs, and Files on It?
With the popularity and improved performance of Solid State Drives, an increasing number of people are thinking seriously about upgrading their Hard Disk Drive. Only one problem now bothers the majority, as the disk capacity of traditional HDDs is usually larger than that of SSDs, how do they move all contents from a larger HDD to a smaller SSD?
This is a user asking help on Reddit forum, and he's waiting for a reply.
"I plan on buying a cloning dock to clone a 1TB HDD to a 512GB SSD. Can I do this? Will it keep my windows installation, activation, and all of my other programs and files?"
Concluding from all the comments here, actually, it is possible to clone 1tb to 512gb SSD even though most hard disk cloning software like Macrium Reflect, Clonezilla, Norton and so on only supports to clone from small to large. How do we feel so sure that this is possible then?
It depends on the program you choose to migrate OS, programs, and files. Theoretically, only if the used space on the 1TB HDD is equal or less than the capacity of the target 512GB SSD, you can do it, but one disk clone software is required. It's EaseUS Partition Master, as you may have heard of years ago. But how?
How to Use EaseUS Partition Master to Clone 1TB to 512GB SSD?
Again, as long as the data contents took up space less than 512GB on the 1TB HDD, you can use EaseUS's partition magic software to migrate the contents with no trouble, because you can use the software to shrink all partitions on 1TB HDD to their minimum size to fit the new drive. Now learn from the guide to see how to clone larger HDD to smaller SSD.
Step 1. Install EaseUS Partition Master and launch it. Select Wizard > Clone disk wizard.
Step 2. Select the disk (1TB HDD) you want to copy to the source disk.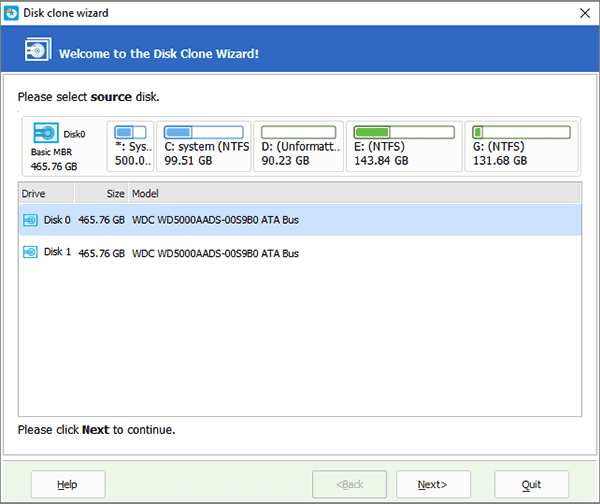 Step 3. Choose the destination disk (512GB SSD), and then click "Next".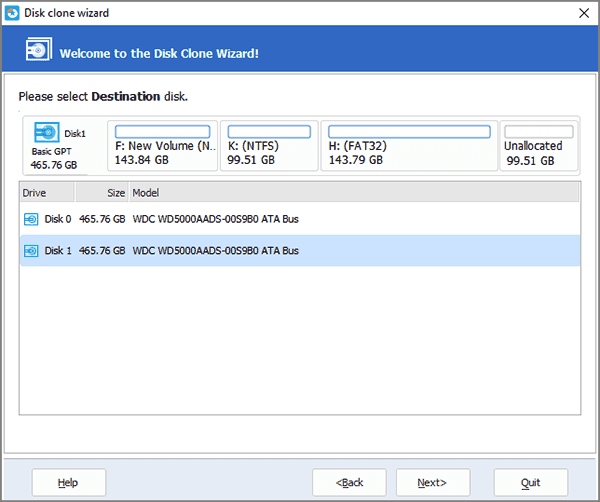 Step 4. Confirm to delete the partitions and data on the destination disk. In order to proceed with the operation, you should either allow EaseUS Partition Master to delete all the partitions on the destination hard disk by clicking Yes or click Back to choose another destination hard disk.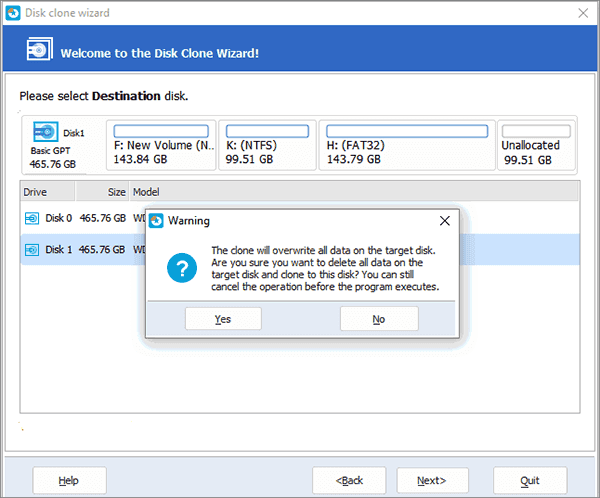 Step 5. Resize partitions on the destination disk. On a disk map, the current size of the partitions on the destination Disk is displayed on the top of the dialog box. Position the mouse pointer on the left or right partition handle; the mouse pointer changes to a double-headed arrow and drags the handle to the partition size you want. Click OK.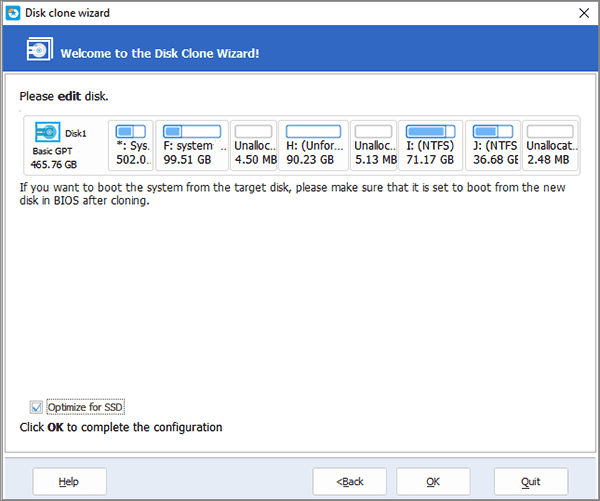 Step 6. To preview the result on the left panel "Pending Operations". If it is right, then click "Apply".