How to Restore USB Drive/Flash Drive/Pen Drive Back to Full Capacity
Overview of USB flash drive not showing the full capacity
Sometimes, users may find that their USB flash drive is not showing full capacity. For example, you have a 16 GB USB flash drive, but Windows shows only 3 GB. The same issue can happen to other storage devices like hard drives, pen drive, memory card, Micro SD card, etc. When you happen to come across such a problem, how can you reclaim the lost space and restore USB flash drive back to full capacity or original size? Don't worry, even you have no reliable solution. After introducing how to restore the SD card back to full capacity in the last article, here on this page, we will continue discussing the reasons and fixes for USB flash drive not showing the full capacity issue. 
Why USB flash disk showing wrong capacity
When your USB flash drives or other removable disks are not showing the original size, you may wonder how it happens or where the lost capacity disappears. Generally speaking, there are various reasons that will mistakenly display the actual disk space of a flash drive or an external disk. For example:
It's made to be a bootable USB disk with a portable Windows operating system on it.
The flash drive has more than one partition on it. Windows will only recognize the first partition.
There is a hidden recovery partition or unallocated space that does not show up in the PC.
The 64GB or 128GB USB flash drive is formatted with an improper file system (FAT32) in Windows.
Some viruses did damage to the removable disk or the card reader/host devices are not well suited for some types of memory cards.
How to restore USB drive back to full capacity
According to the mentioned causes that will possibly result in a USB drive losing some disk space, the solutions to restore the USB drive back to full capacity should vary on different operating systems. Here in the following, you'll learn a full guide to get back USB flash drive's full storage size on Windows, macOS, and Linux.
On Windows 10/8/7:
To restore USB drive, pen drive or flash drive back to full capacity, you can use a third-party USB format tool to reformat the flash drive. EaseUS Partition Master allows you to format the USB flash drive, hard drives, pen drive, memory card, Micro SD card and recover the lost disk space or unallocated space when disk shows the wrong capacity in Windows. 
 Warning

Formatting will erase all the data, please make sure that you have made a backup before trying to restore USB drive, pen drive or flash drive back to full capacity.
To restore USB drive, pen drive or flash drive back to full capacity, follow these steps:
Step 1. Select the USB drive to format.
Connect the USB drive or pen drive to your computer. Download and launch EaseUS partition software. Right-click the USB drive you intend to format and choose "Format".
Step 2. Set the drive letter and file system on USB.
Assign a new partition label, file system (NTFS/FAT32/EXT2/EXT3/EXT4/exFAT), and cluster size to the selected partition, then click "OK".
Step 3. Check "OK" to confirm formatting USB.
Click "OK" if you see the Warning window. If you have important data on it, back up the data in advance.
Step 4. Apply the changes.
Click the "Execute operation" button first, and then click "Apply" to format the USB drive.
On Mac OS X & macOS:
Step 1. Connect the wrong-size USB flash drive to your Mac.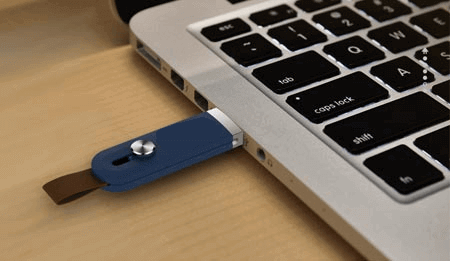 Step 2. Go to Applications > Utilities > Double click and open Disk Utility.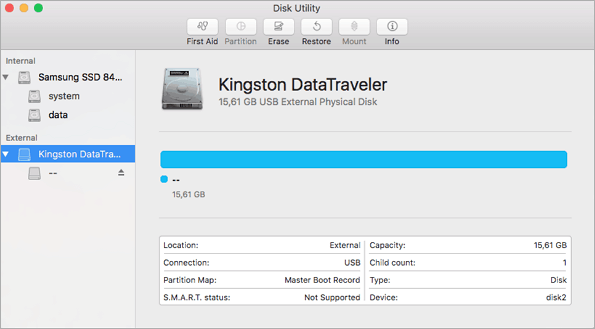 Step 3. Select your USB flash drive on the sidebar, choose Erase.
Step 4. Rename the USB flash drive, choose the format as MS-DOS (FAT) for Format, Master Boot Record for Scheme. Then click Erase.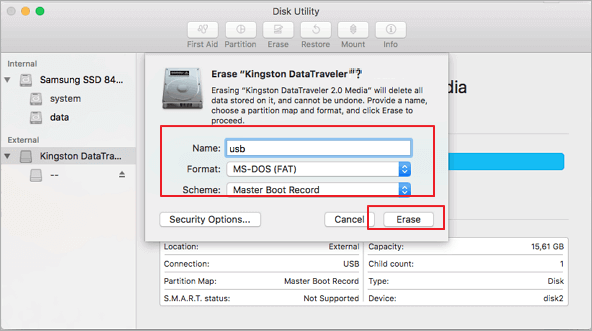 On Linux:
Step 1. Delete all partitions
Open a terminal and type sudo su.
Type fdisk -l and note your USB drive letter.
Type fdisk /dev/sdx (replacing x with your drive letter).
Type d to proceed to delete a partition.
Type 1 to select the 1st partition and press enter.
Type d to proceed to delete another partition (fdisk should automatically select the second partition).
Step 2. Create a new partition
Type n to make a new partition.
Type p to make this partition primary and press enter.
Type 1 to make this the first partition and then press enter.
Press enter to accept the default first cylinder.
Press enter again to accept the default last cylinder.
Type w to write the new partition information to the USB disk.
Type mkfs.vfat -F 32 /dev/sdx1 (replacing x with your USB key drive letter).
What else can help restore a USB flash disk back to full capacity?
Deleting all partitions on the USB drive and reformatting should be the most effective ways to regain the USB drive's full capacity. Nonetheless, they are not the unique troubleshooting for all cases of the USB drive showing the wrong capacity.
As some bad sectors or corruption issues will also cause the flash drive, memory card or external hard drive not showing its original size, it might help to fix corrupted USB flash drive using CMD.
If command line is not your ideal choice, you can apply this command-line alternative tool - EaseUS CleanGenius. Use this one-click tool to fix the file system error on your hard drive.
Step 1. Download EaseUS CleanGenius on your computer for free.
Step 2. Run the software. Click "Optimization" on the left panel, and then choose "File Showing" .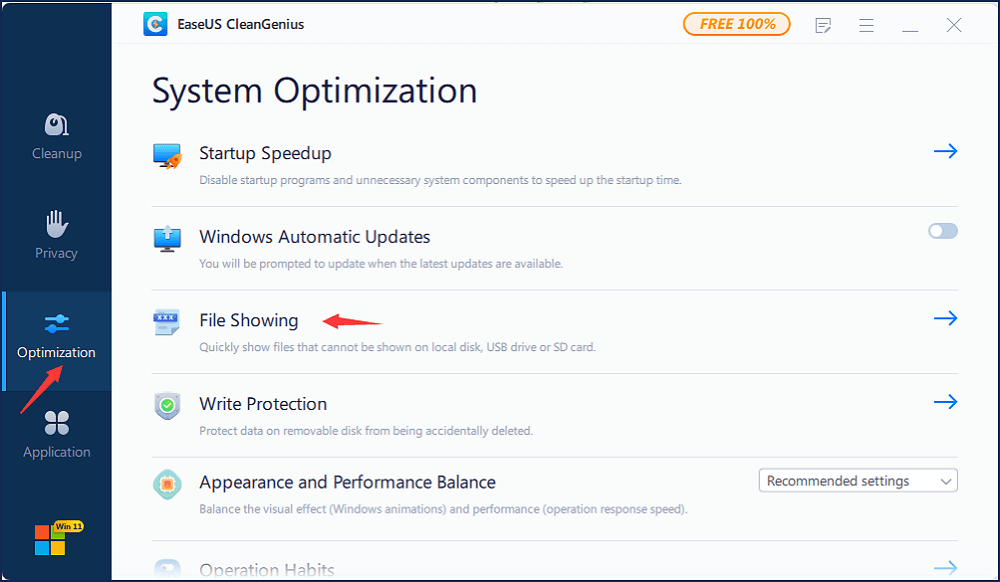 Step 3. Go to "Choose drive" and select the drive with a file system error. Check the "Check and fix file system error" option and click "Execute".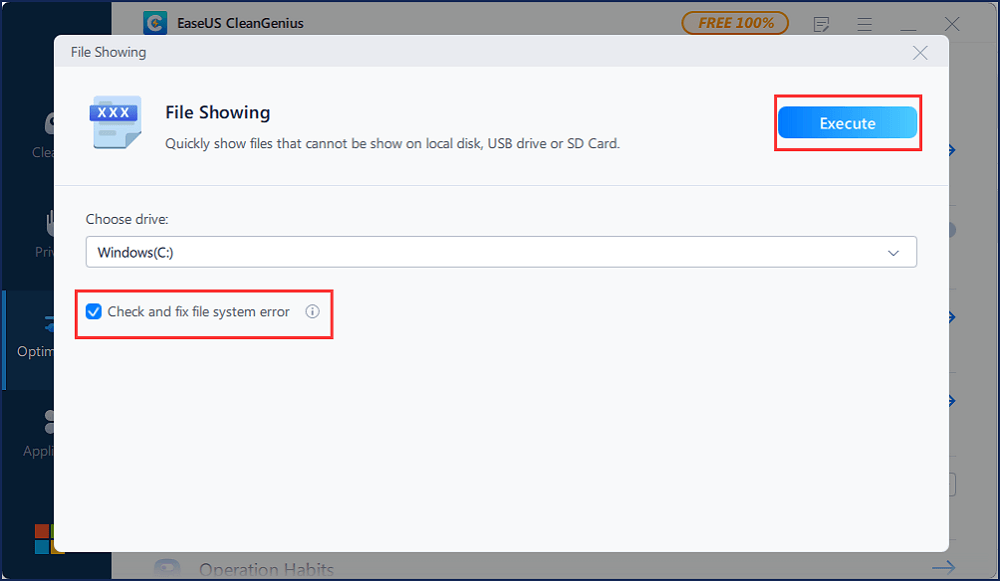 Step 4. Wait the EaseUS CleanGenius completes the repairing process. After that, click the "here" to view the result.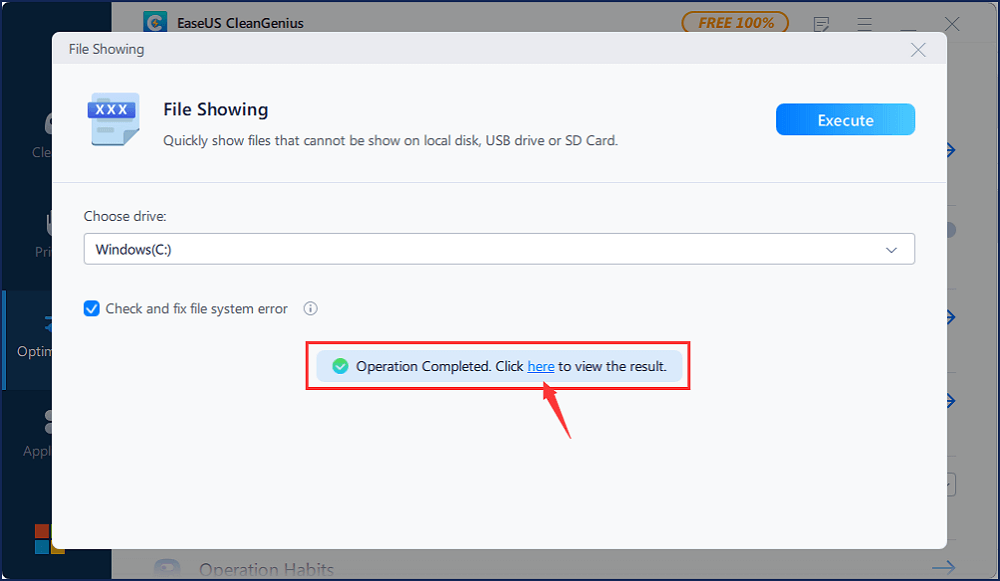 Roxanne is one of the main contributors to EaseUS and has created multiple posts on digital devices like PCs, Mobile phones, tablets, Mac, etc. She loves to share ideas with people of the same interest.
Daisy is the Senior editor of the writing team for EaseUS. She has been working in EaseUS for over ten years, starting from a technical writer to a team leader of the content group. As a professional author for over 10 years, she writes a lot to help people overcome their tech troubles.
I love that the changes you make with EaseUS Partition Master Free aren't immediately applied to the disks. It makes it way easier to play out what will happen after you've made all the changes. I also think the overall look and feel of EaseUS Partition Master Free makes whatever you're doing with your computer's partitions easy.

 Read More

Partition Master Free can Resize, Move, Merge, Migrate, and Copy disks or partitions; convert to local, change label, defragment, check and explore partition; and much more. A premium upgrade adds free tech support and the ability to resize dynamic volumes.

 Read More

It won't hot image your drives or align them, but since it's coupled with a partition manager, it allows you do perform many tasks at once, instead of just cloning drives. You can move partitions around, resize them, defragment, and more, along with the other tools you'd expect from a cloning tool.

 Read More
About EaseUS Partition Master
All-round disk & partition management software for personal and commercial use. Let it manage your storage drive: resize, format, delete, clone, convert, etc.
Video Tutorial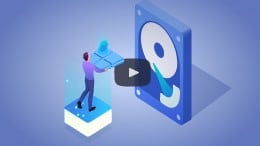 How to Partititon a Hard Drive on Windows 10/8/7
Was This Page Helpful
How Can We Help You
Find answers to common questions below.