"About two weeks ago, my Windows 10 failed to boot due to unknown reasons, then I took the advice offered online which asked me to make my USB bootable to repair the system. Now the problem is fixed and I want to convert the pen drive back to normal. Anyone knows how to make pen-driven on bootable?"
3 Ways to Convert/Restore Bootable USB Pen Drive to Normal
Sometimes, Windows system can fail and prevent you from booting and accessing your PC. While encountering such a thorny problem, you should create a USB bootable disk from which you can enter into the WinPE environment to troubleshoot the problem. And when you succeed, you may want to restore the bootable USB to normal so that you can use it as an external storage media to back up or store data. Fortunately, it is not hard, just a simple formatting operation can make bootable pen drive unbootable. Next, we will show you how to do it in 3 ways.
 Tip

Before starting, make sure that you have set your PC hard drive as the first boot device in BIOS, and then insert the bootable USB drive into your Windows PC.
Method 1 - Format Bootable USB to Normal Using Disk Management
1) Click Start, in Run box, type "diskmgmt.msc" and press Enter to start Disk Management tool.
2) Right-click the bootable drive and select "Format". And then follow the wizard to complete the process.
Method 2 - Format Bootable USB to Normal Using Diskpart
1) Click Start, in Run box, type diskpart and press "Enter" to start the diskpart command prompt.
2) Type the following commands and press Enter after each move.
list disk
select disk X (replace X with the disk number of your bootable USB drive)
clean
create partition primary
format fs=fat32 quick or format fs=ntfs quick (select one file system based on your own needs)
exit
Method 3 - Format Bootable USB to Normal using EaseUS partition software
This is all the steps to format hard drive from the command prompt. In case that some unexpected problems occur and interrupt the formatting process, here, we would like to recommend you use EaseUS partition software, another tool that can help you convert bootable USB drive to normal.
Step 1:

Select the USB drive to format.

Connect the USB drive or pen drive to your computer. Download and launch EaseUS partition software. Right-click the USB drive you intend to format and choose "Format".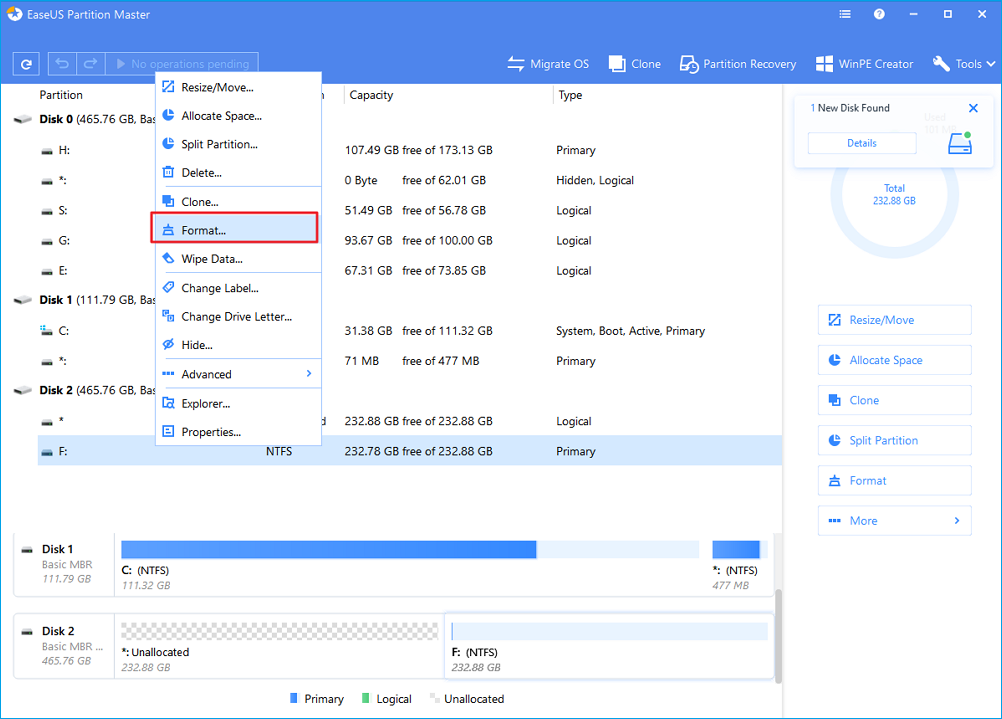 Step 2:

Set the drive letter and file system.

Assign a new partition label, file system (NTFS/FAT32/EXT2/EXT3), and cluster size to the selected partition, then click "OK".
Step 3:

Check the warning box.

Click "OK" if you see the Warning window. If you have important data on it, back up the data in advance.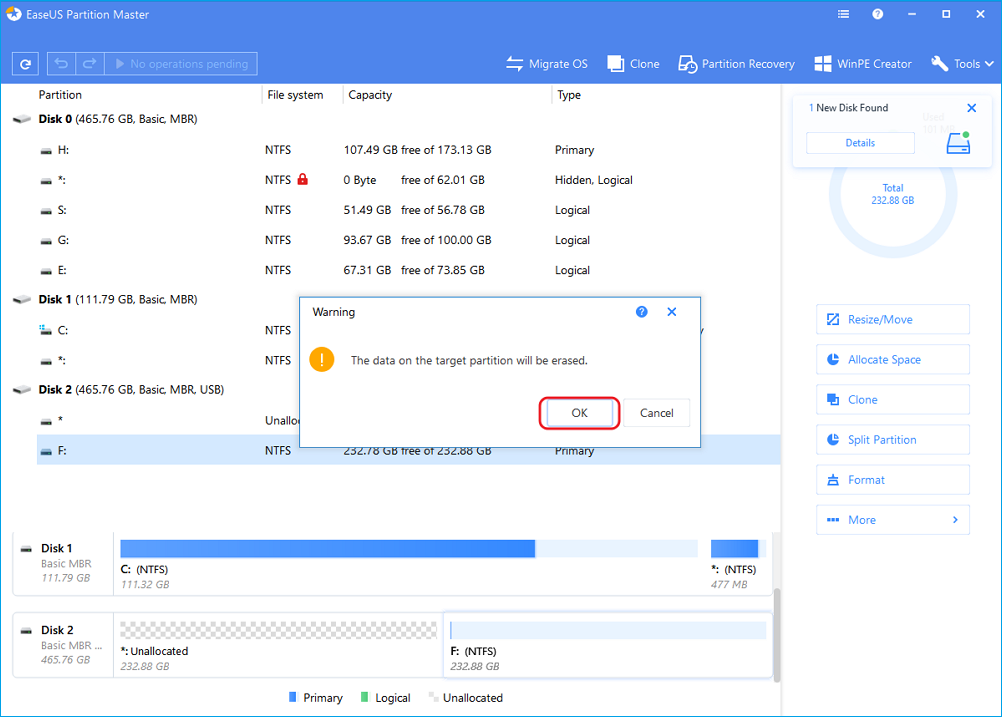 Step 4:

Apply the changes.

Click the "Execute operation" button first, and then click "Apply" to format the USB drive.