Are you looking for a format utility that can boot itself from a USB drive so that you can use it to format a hard drive without requiring an OS or a Windows installation disk? Just like the following case:
Need a Bootable HDD Formatter
"My PC infected with an unknown virus and could not boot properly. I am wondering if there is a USB bootable format tool that allows me to format the hard drive to fix it. Any suggestion?"
If your answer is yes, you just come the right place! Here, EaseUS partition software is available for free download to help.
Being able to create a bootable USB flash drive and start from the disk, this program is a popular bootable partition tool that can help you format hard drive without Windows installation CD.
How to create a USB bootable format tool with EaseUS partition software
1. Connect a USB flash drive, pen drive, memory stick, etc to a working PC.
2. Launch EaseUS Partition Master, select "Create WinPE bootable disk" on the main window.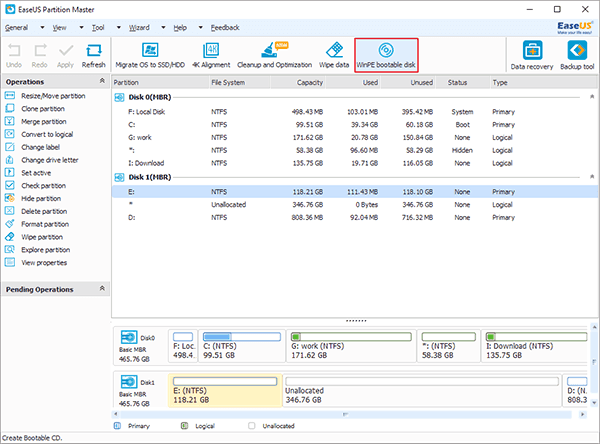 3. Select the external USB device and then start to create a bootable disk of EaseUS partition software.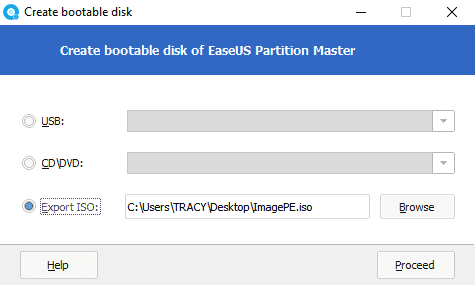 After making the bootable USB hard drive format utility, you can take the following steps to format your hard disk without running Windows.
How to format hard disk with USB bootable format tool
1. Launch EaseUS bootable USB hard drive format utility from the newly-created bootable disk on the PC that won't boot.
2. Right-click the disk that you want to format and choose "Format partition".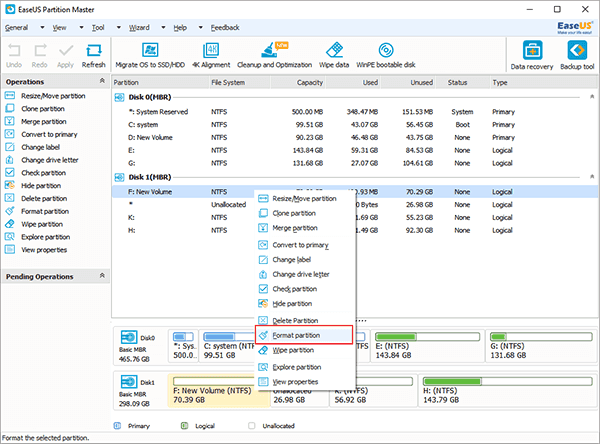 3. In the Format Partition window, edit the partition label and choose a file system. Here you can choose FAT32, NTFS, EXT2 or EXT3 and click "OK".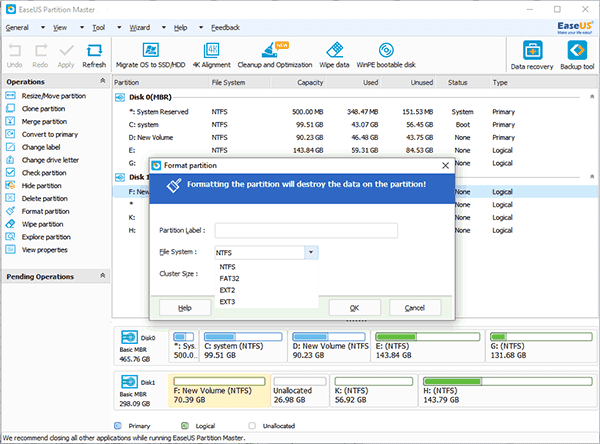 4. Click "Apply" to format the hard drive you have selected.