How to Restore or Format SD Card to Full Capacity
Updated by
Daisy
on Aug 11, 2021
Reasons for SD card not showing full capacity
Similar cases can happen on other storage devices like USB flash drive, pen drive, hard drive, memory card, etc. Why is my SD card not showing its full capacity? How can I restore the SD memory card to the full size? Users always ask questions when they encountered such strange events.
Usually, SD card not showing full capacity happens because some card readers or host devices are not compatible with the larger SDHC and SDXC cards. If the reader or host is not compatible with the larger capacity, the card will be repartitioned to a size that is supported. For example, if your card reader or camera is compatible with an SDHC card with a maximum capacity of 32GB using this reader or camera to format a 64GB SDXC card will result in the card being repartitioned to 32GB (~27GB usable capacity). And SD card not showing full capacity can also occur due to invisible shadow files, formatting overhead, hidden recovery partitions, and unallocated space. 
If you're experiencing similar issues to the SD card not showing full capacity, don't worry! Here is a solution. You can use a reader or host that supports the full capacity of the card and use a third-party SD card format tool to restore full capacity on SDHC/SDXC cards with ease. What's more, use the Diskpart command to repair it.
Method 1. Restore SD card full size with EaseUS partitioning tool
To help you reclaim lost or unallocated space and restore SD card to full capacity/original size safely and easily, here we recommend you EaseUS Partition Master, a powerful disk management tool that allows you to format hard drives and conventional removable storage devices. Now you can try the following guide to reformat SD card and restore SD card to full capacity with this tool in simple steps.
Step 1. Launch EaseUS Partition Master, right-click the partition on your external hard drive/USB/SD card which you want to format and choose the "Format" option.
Step 2. Assign a new partition label, file system (NTFS/FAT32/EXT2/EXT3/EXT4/exFAT), and cluster size to the selected partition, then click "OK".
Step 3. In the Warning window, click "OK" to continue.
Step 4. Click the "Execute Operation" button in the top-left corner to review the changes, then click "Apply" to start formatting your external hard drive/USB/SD card.
Additional tips for choosing a proper file system for your SD card:
FAT32 – Suitable for 2-32GB memory card. (Optimal choice)
NTFS – Suitable for almost all sizes of SD cards, under 2TB.
Method 2. Repair SD card showing less space via Command Prompt
The introduced SD card formatter shall hopefully help you regain the original size of the memory card. Though this is the easiest and most powerful way to deal with a removable hard disk that is showing less disk space than actual, there is still an alternative way to do this. Windows Command Prompt, which requires a higher level of computer skills than using the third-party automated tool, doesn't need to download and install. It's a built-in Windows native tool for everyone with administrator privilege to use.
To troubleshoot the SD card, of which some precious storage was lost somehow, you can use the DISKPART command lines to recreate a new volume by carefully following each step.
Step 1: In Windows 10, for example, type cmd in the search box, you can get the best match called Command Prompt. Right-click on it and choose "Run as administrator".
Step 2: On the Command Prompt black window, type diskpart and press "Enter".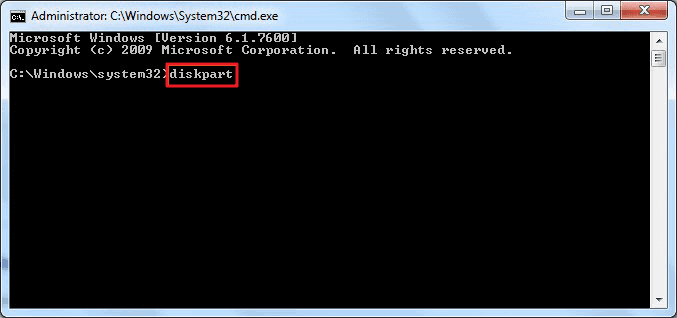 Step 3: Now type list disk and press "Enter". All the disk drives will be listed, including your SD card connected to the computer.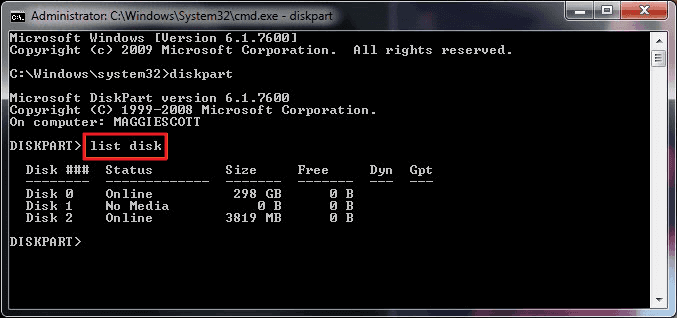 Step 4: Refer to the list disk information, type select disk + disk number, for example, select disk 2 and press enter. You're telling diskpart to format disk 2.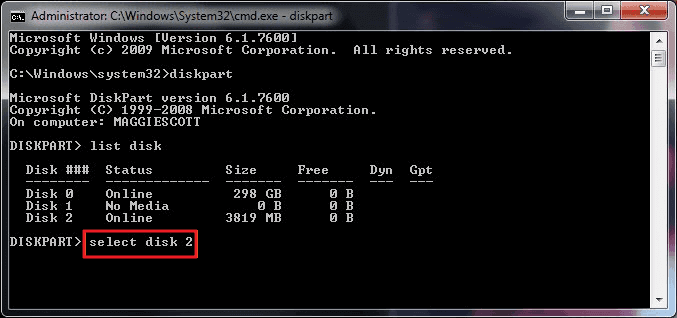 Step 5: Go on to type clean. This step starts to clean up all files and folders on the selected hard disk.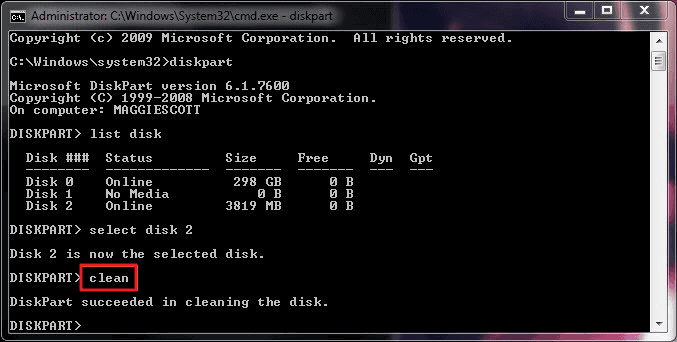 Step 6: Type create partition primary and press "Enter".
Step 7: After diskpart successfully created the specified partition, type format fs=ntfs (or format fs=exfat) and press "Enter". You're telling diskpart to format the drive with a file system, let it be NTFS, exFAT, etc.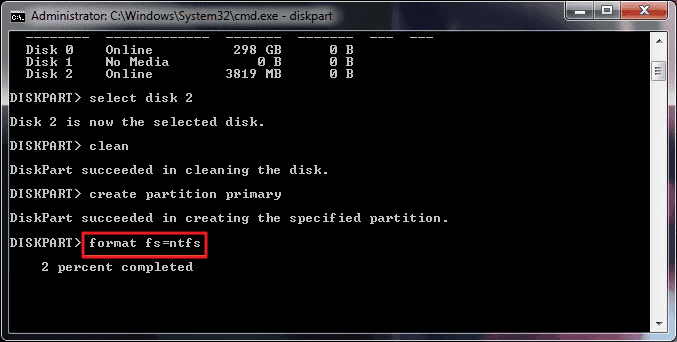 Step 8: At last, assign a drive letter to the newly created partition by typing assign.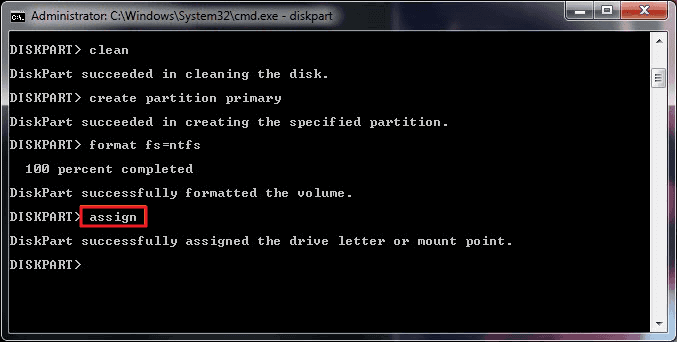 Additional tips for running Diskpart without a hitch:
You must run Diskpart as administrators. Otherwise, Windows will forbid you to run it properly. There is another access to open Windows Command Prompt: Windows + X keys -> Command Prompt (Admin).
Here's how to deal with the other common error: Diskpart has encountered an error access is denied.
Method 3. Repair SD card showing less capacity via Disk Management
In order to restore SD card to factory settings, please follow the steps of disk management:
Step 1. Press Windows+R > Choose Disk Management.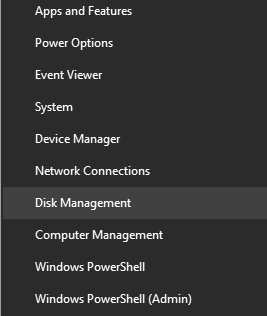 Step 2. Right-click SD card and select Format.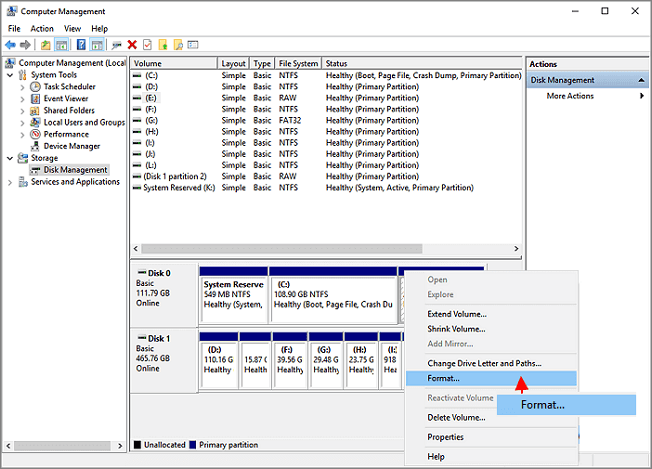 How to restore SD card to full capacity on Mac
When it comes to repair SD card showing less capacity, here is a guide about how to reset a SD card.
Step 1: Open Disk Utility app.
Step 2: Select your SD card and choose Erase.
Step 3: Choose file system > Erase.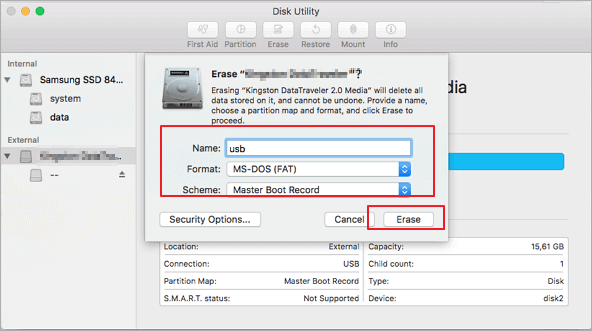 Daisy is the Senior editor of the writing team for EaseUS. She has been working in EaseUS for over ten years, starting from a technical writer to a team leader of the content group. As a professional author for over 10 years, she writes a lot to help people overcome their tech troubles.
I love that the changes you make with EaseUS Partition Master Free aren't immediately applied to the disks. It makes it way easier to play out what will happen after you've made all the changes. I also think the overall look and feel of EaseUS Partition Master Free makes whatever you're doing with your computer's partitions easy.

 Read More

Partition Master Free can Resize, Move, Merge, Migrate, and Copy disks or partitions; convert to local, change label, defragment, check and explore partition; and much more. A premium upgrade adds free tech support and the ability to resize dynamic volumes.

 Read More

It won't hot image your drives or align them, but since it's coupled with a partition manager, it allows you do perform many tasks at once, instead of just cloning drives. You can move partitions around, resize them, defragment, and more, along with the other tools you'd expect from a cloning tool.

 Read More
About EaseUS Partition Master
All-round disk & partition management software for personal and commercial use. Let it manage your storage drive: resize, format, delete, clone, convert, etc.
Video Tutorial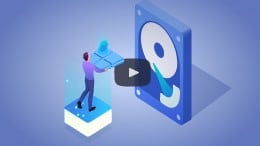 How to Partititon a Hard Drive on Windows 10/8/7
Was This Page Helpful
How Can We Help You
Find answers to common questions below.