Cloning HDD/SSD Takes Forever in Windows 10
"My Windows 10 is really slow to clone my HDD/SSD. It seems that it cloning process is taking forever. I want to clone a 256GB hard disk to my external hard drive. The copying speed starts fast then drops down without any reason. I'm using Acronis True Image WD Edition. I started the cloning process yesterday 24 hours ago and it's only 18%. Is this going too slow and what should I do?"
How Long Does It Take to Clone a Hard Drive
Establish how much data is on the hard drive to be cloned. This is the single most critical factor in estimating the time to clone a hard drive. It is also crucial to determine the method that will be used to clone the drive. So we must know that when reviewing drive transfer rates, keep in mind that the rates quoted are "burst" rates, and not sustained transfer rates.
A Seagate drive might claim that it can transfer data at 100MBps (Megabytes per second) but it will not be able to move a gigabyte's worth of data at this speed in the real world. This reality holds true for the newer high-speed SATA drives which claim to be able to transfer 300MBps (Megabytes per second), but the real transfer rates that should be used to calculate a clone process should be lowered to roughly one half of that speed. So if your cloning speed is 100MB/s, it takes about 17 minutes to clone a 100GB hard drive. If your cloning process takes 87 minutes to clone 500GB data, it is normal speed.
How to Fix the "Cloning hard drive very slow" Issue
What if the process takes a whole day for cloning a 500GB hard drive? It is indeed too slow! If changing your USB 2.0 to 3.0 helps you solve the problem, you can let it be. If the cloning process is still running slow, use the super fast disk cloning software - EaseUS Disk Copy. It is an easy and secure disk copy/clone utility that can help you to transfer data and upgrade hard disk at a super fast speed. Besides, the newest version has greatly improved the speed of cloning, get it now!
Guide to Use the Fastest Disk Cloning Software
Activate EaseUS Disk Copy for a smooth disk copying or cloning process.
1. Download, install and run EaseUS Disk Copy on your PC.
Click Disk Mode and select the source disk that you want to copy or clone. Click Next to continue.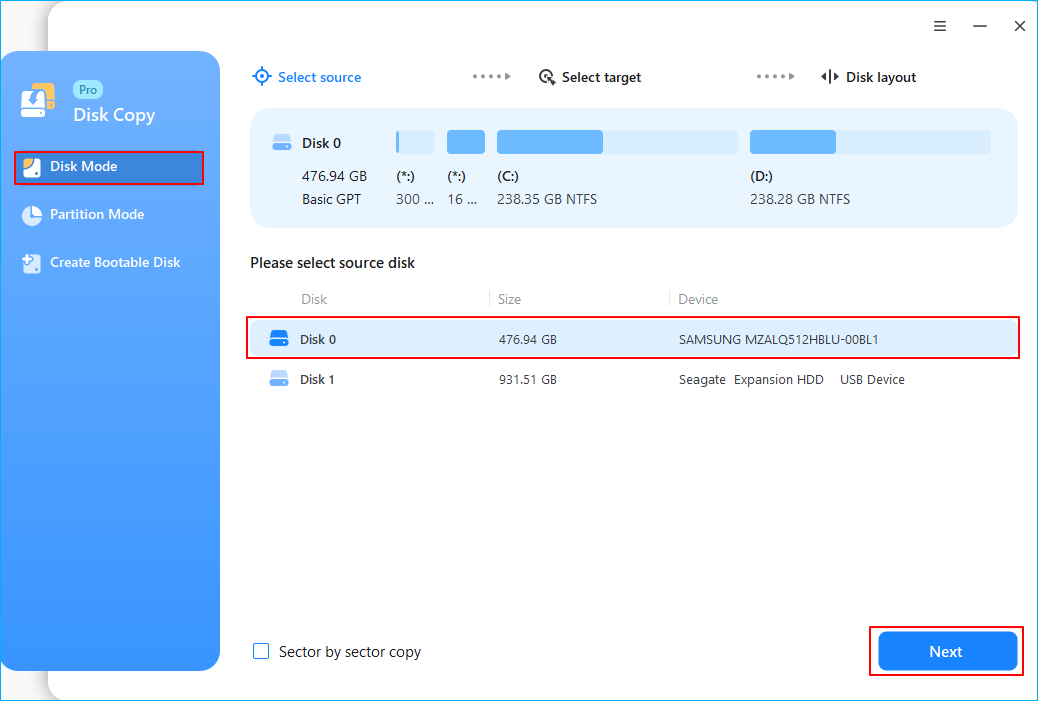 2. Select the destination disk where you want to clone/copy the old disk and click Next to continue.
Click OK to confirm if the program asks to erase data on the destination disk.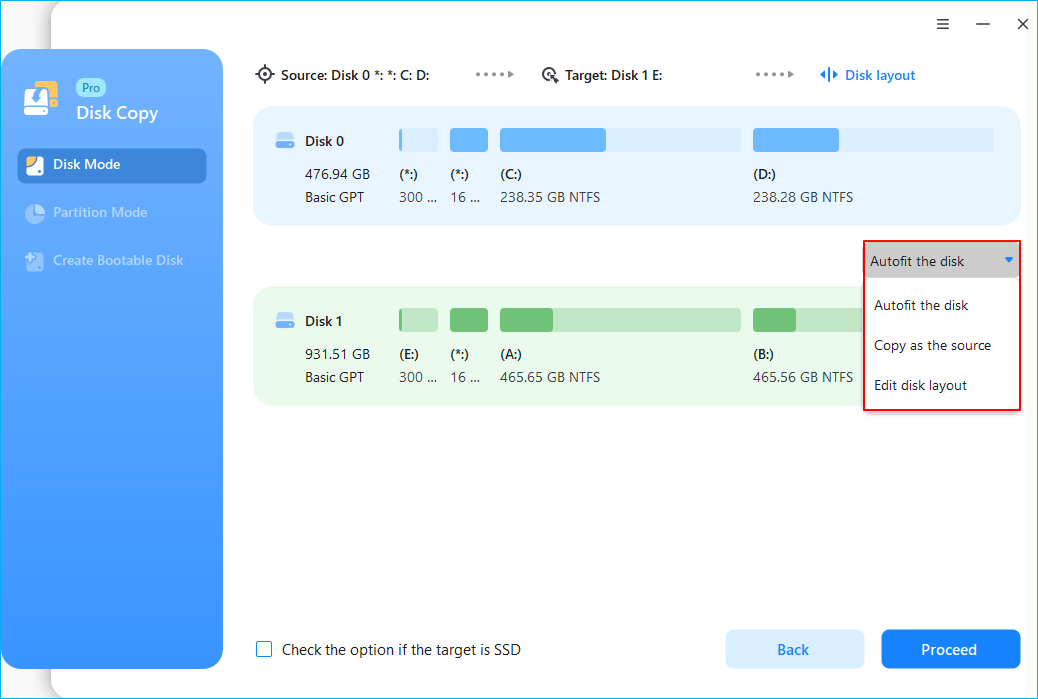 3. Check and edit the disk layout as Autofit the disk, Copy as the source or Edit disk layout.
Autofit the disk is recommended.
Copy as the source option will copy/clone the same layout of partitions on your source disk to the destination disk.
Edit disk layout allows you to manually resize or move partition layout on the destination disk.
If your destination disk is an SSD drive, do remember to tick Check the option if the target is SSD.
Click Proceed to start the disk cloning or disk copying process now.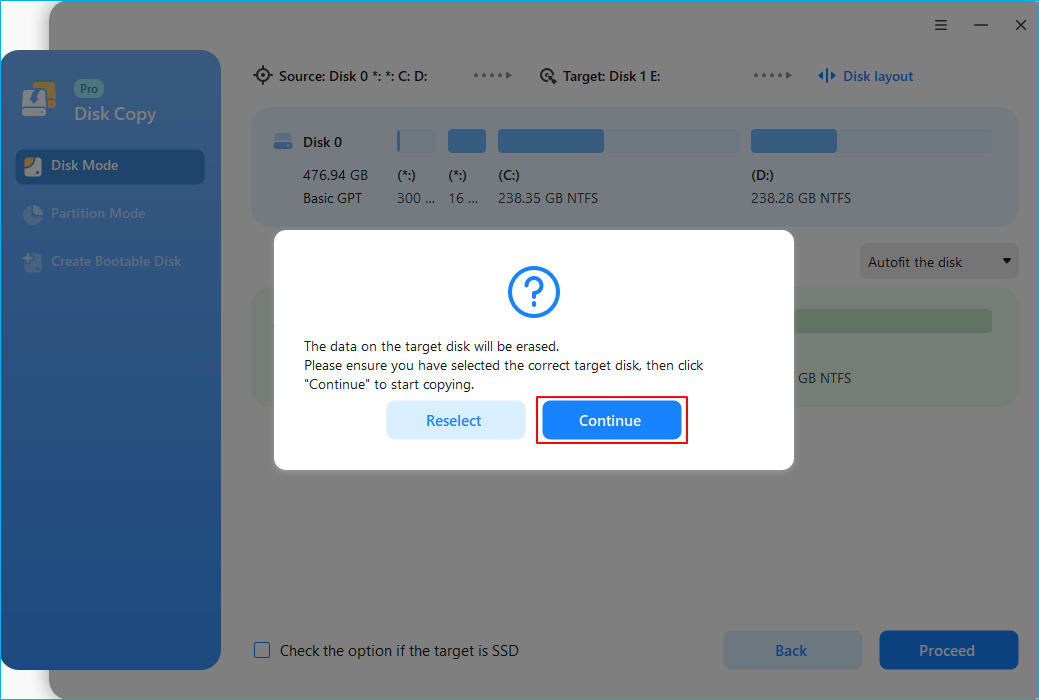 Tip: Another way to speed up your Windows 10 is to migrate OS to SSD, which allows you to upgrade system disk without re-installation.