"Hello, help! I was trying to use Diskpart to clean a hard dive in my PC yesterday but received an error message which told me that 'DiskPart has encountered an error: The request could not be performed because of an I/O device error'.
Then Diskpart just won't work for cleaning drive again on my drive. So what can I do? Deleting all hard drive partition won't clean up the whole drive and some useless files and data may still exist on the drive. Please help me if you do know how to fix the Diskpart I/O error and clean up disk."
It's no longer a new problem that some users gets stuck or even failed to clean disk or format device with Diskpart. Most of them have all received such an error message, saying that DiskPart has encountered an error and the request cannot be performed due to I/O device error. SO what can you do when I/O device error occurs to you? Relax! We have wanted solutions here for you to quickly fix and solve Diskpart I/O error right now.
Quick fix Diskpart I/O error with Diskpart alternative freeware
If you are urgent to clean disk data or format hard drive or even convert hard drive file system to NTFS or FAT, you can try a Diskpart alternative freeware to help you first.
EaseUS Partition Master Free supports to do exactly the same partitioning jobs of Diskpart such as creating the new partition, deleting a partition, cleaning partition or repairing and fix partition etc. You can free download this software to do the reset job that Diskpart fails to do right now:
If you need to check and repair the partition, try below tips:
Step 1: Open EaseUS Partition Master on your computer. Then locate the disk, right-click the partition you want to check, and choose "Check File System".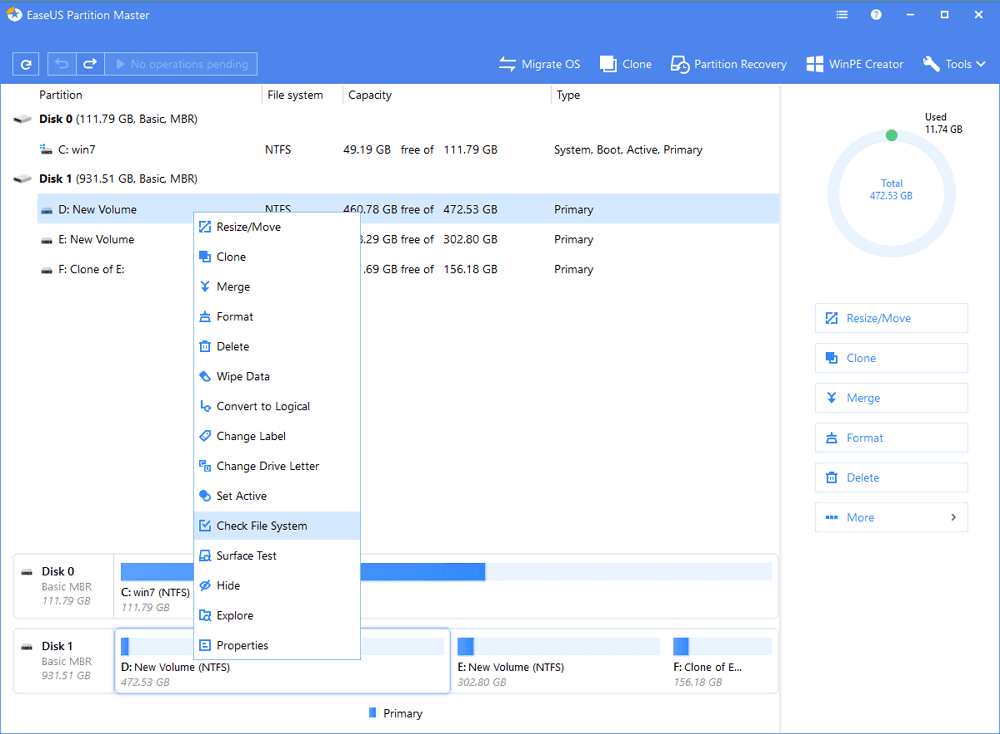 Step 2: In the Check File System window, keep the "Try to fix errors if found" option selected and click "Start".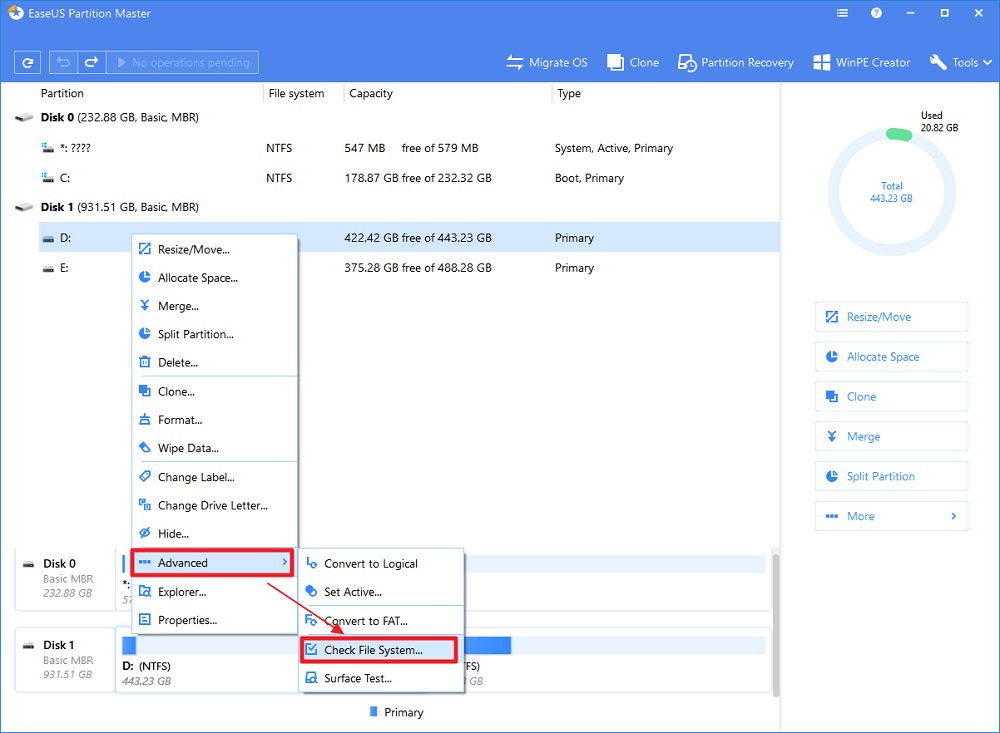 Step 3: The software will begin checking your partition file system on your disk. When it has completed, click "Finish".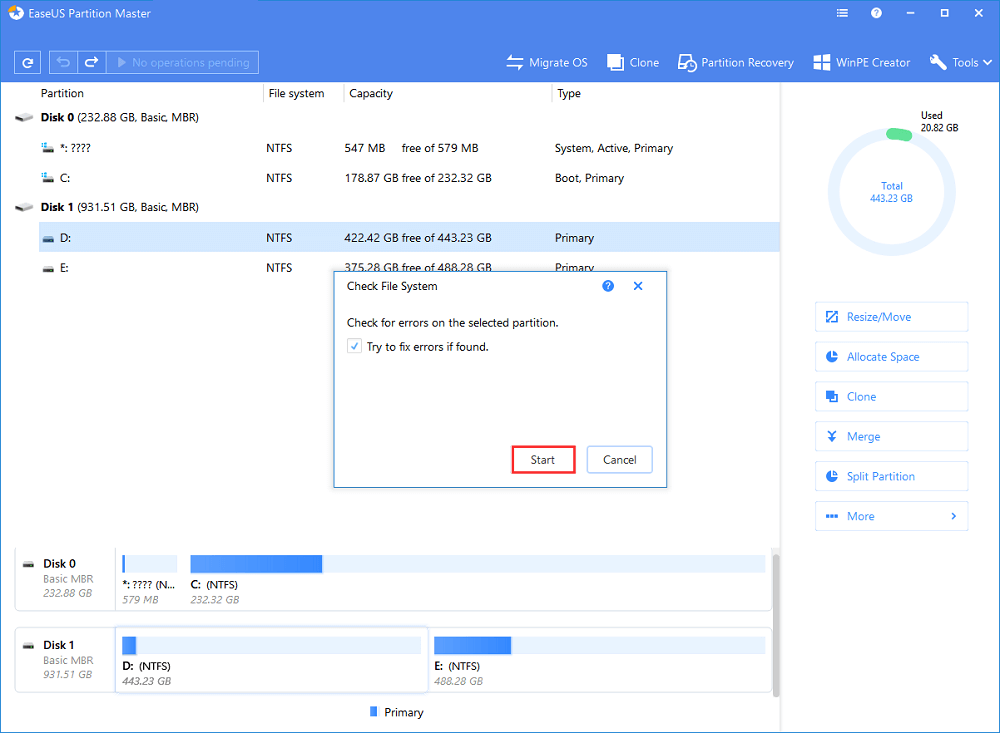 If you need to clean up disk or wipe all data on hard disk or devices, you may try the Wipe Data feature in EaseUS Partition Master to wipe the disk.
If you need to delete or create partitions, you can use EaseUS Partition Master and follow how to create a partition or delete the partition with simple clicks.
You can also apply this Diskpart alternative freeware to format and convert the disk to NTFS/FAT with ease.
Method 1. Apply error checking to fix bad file system that leads I/O device error
When storage device or hard drive have file system errors, it may not allow you to use Diskpart to clean or partitioning devices. Instead, I/O device error may occur. You can then try error checking to remove I/O device error before using Diskpart to partitioning hard drive:
1. Open This PC/My Computer and right-click on a removable device or hard drive in PC, select Properties;
2. Under Tools, go and click Check/Check Now.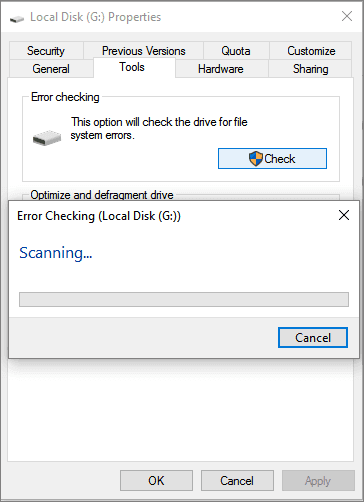 Windows will automatically start to fix file system errors which cause I/O device error on your drive.
Method 2. Repair bad sectors that cause I/O error with CHKDSK command
CHKDSK command will repair and fix bad sectors that cause Diskpart I/O errors on your hard drive partition, external hard drive or other storage devices. You can simply follow below tips to get rid of Diskpart I/O error now:
1. Open Command Prompt and type: diskpart and hit Enter;
2. Type:chkdsk h: /f (replace h with a drive letter of your hard drive or removable device) in Diskpart and hit Enter;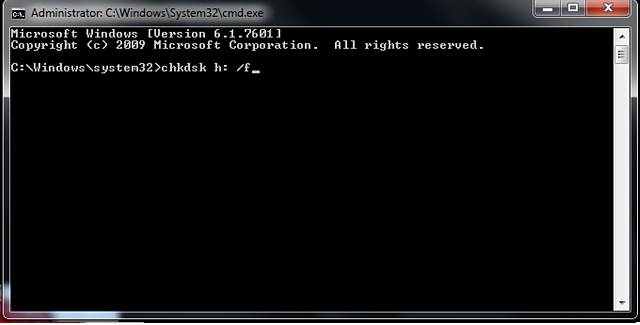 3. Type: chkdsk h: /r (replace h with a drive letter of your hard drive or removable device) and hit Enter.
4. When it's finished, type: exit and hit Enter to finish the process.
After this, you can retry to use Diskpart to clean up disk, create a partition or delete the partition on your storage devices again. No I/O device error will exist.
Extra Tip: Try System Restore to thoroughly remove Diskpart I/O error
If you don't want to try any offered methods to fix Ddiskpart with I/O error, you can directly try System Restore to get rid of Diskpart I/O error:
1. Click Start and go click All Programs.
2. Click Accessories > click System Tools and select System Restore.
3. Sign in your administrator password to confirm the system restore process;
4. Follow on-screen lines to finish the system restore process > reboot after the system restore process finishes.