About delete partition override
Under Disk Management program, Windows users can easily delete a partition they don't need anymore. Besides, some of the higher-leveled members tend to directly remove the unwanted partition through command prompt with diskpart utility.
For example, type the command 'delete partition x:' and hit enter, then the selected partition is immediately removed. But only exclude those volumes that were hidden or system protected.
It turns out that delete partition command doesn't take effect on hidden partitions as well as protected partitions. At this moment, you must know another command, which is 'delete partition override'.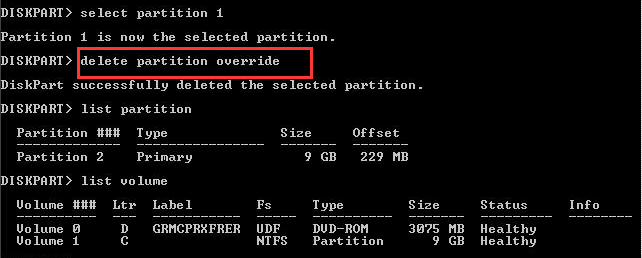 Delete partition override not working, how to solve?
As we explained, the command 'delete partition' simply permits you to delete data partitions, while 'delete partition override' comes to play its role when attempting to remove a hidden partition and a protected partition.
Unfortunately, many average users don't know such a command totally, meanwhile, the minor group who have some knowledge about how to use the command find difficulty in making full use of it, because after executing delete partition override, diskpart crashed now and then.
Do not upset if you were a victim. There is a better alternative solution to manage your 'special' partitions. It's third-party free partition manager, which is considered as the best diskpart alternative.
Click the download button once and the download progress should begin. With rich disk management features included, this piece of software can perfectly troubleshoot the issue of diskpart deleting a hidden partition failed.
Guide: how to delete a hidden partition with EaseUS Partition Master?
After the successful installation, launch the program. On the disk map, your hidden partition will be presented as * without assigning a drive letter to it.
Step 1. Right-click on the hidden partition and select "Delete partition".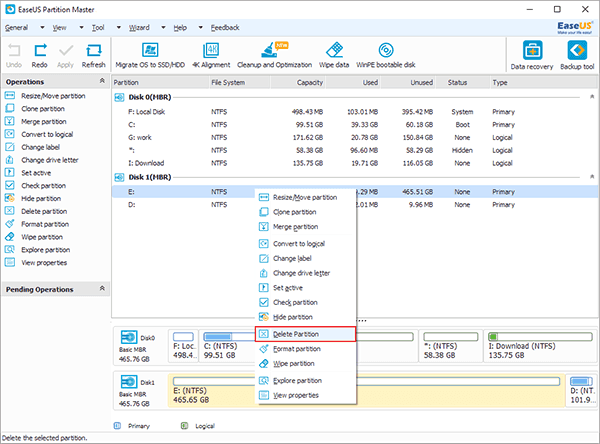 Step 2. A mini windows will prompt you to confirm the deletion. Click "OK".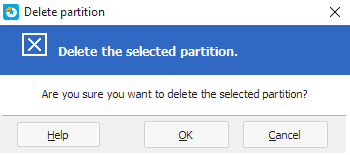 Step 3. Click "Apply" after returning to the main interface.
You can continue to create partition or format partition you just deleted with EaseUS Partition Master. There are so many useful funtions that will help you manage any type of hard disk storage devices in all ways.