PAGE CONTENT: 
OS deployment software is one of the most important categories of software you now require. Because of intense competition, today's OS deployment software has maintained a very low-cost investment for the majority despite their incredible versatility.
Finding the best OS deployment software might be challenging because there are now so many alternatives on the market. Therefore, we devoted countless hours to researching each software we could get our hands on.
We have mentioned Windows 10 system image backup before. In this article, we will share the top 10 OS deployment software, as determined by our experience with the apps. Choose your best OS deployment software by reading on.
What Is OS Deployment
It takes time to go from device to device, changing installation settings, but there is a more efficient option: OS imaging and deployment software. Image deployment software can capture operating system images and remotely deliver them to many machines.
In this post, we'll present the best Windows deployment software that can help you deploy your installation from computer to computer in a matter of seconds. But, before we go into the list, let's define OS development.
The OS deployment capability enables users to deploy pre-captured images of the OS to the target computers. OS deployer enables you to generate a master image of the operating system and deliver it to PCs and servers from a single location.
This technique helps to standardize operating systems across the firm, lowering maintenance, training, and management expenses associated with their upkeep. Now that you understand OS deployment software let's look at what it can accomplish.
What Can OS Deployment Software Do
From the above section, our readers may have understood OS deployment; however, how can OS deployment software help you streamline the OS deployment? Here are some features of OS development tools and reasons why we recommend using them.
Simple backup and migration process: You can use the software to build an OS image for backup, migration, or recovery.
Deploy images online and offline: Regardless of whether you are online, you can deploy or generate default OS images.
Deploying via different PCs: Assist you in deploying across many PCs and networks.
The OS deployment software had these three essential features. Continue reading to learn more about the top OS deployment tools.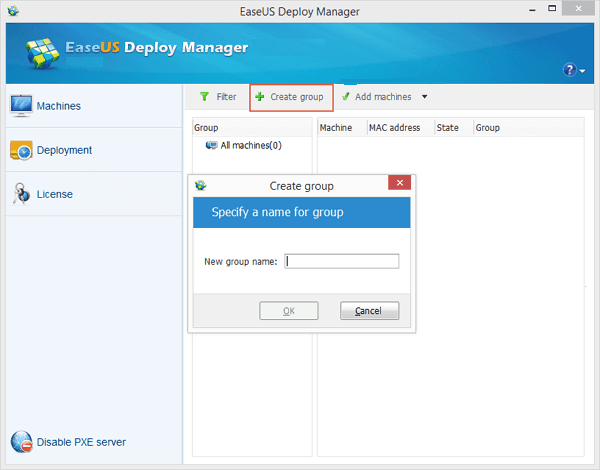 10 Best OS Deployment Software 
As previously said, some of the basic features of OS deployment software are useful, but only when you know the best OS deployment software. The following are the top 10 best OS deployment software. 
When it comes to the disk image, backup, migration, and recovery, EaseUS Todo Backup has always been our top choice. And thankfully, you can now deploy or generate OS images with this incredible software.
It has the most intuitive interface, simplifying everything and allowing you to locate your ideal answer in seconds. It has some of the most exciting features, making it the best pick for everyone. Some of them are listed below.
Key Features:
Clone, upgrade, and deploy your data: You may clone disks, and upgrade your data with EaseUS Todo Backup within a few minutes and without hassle.
Backup and recovery that is both efficient and secure: EaseUS Todo Backup makes it simple to deploy image backup or a vital backup of your system. Make sure that your data is always secure.
WinPE bootable disk: It enables users to create a bootable USB disk or CD/DVD in an emergency. It is required when the Windows system fails to boot.
Safe recovery environment: When the system crashes, the recovery environment allows you to execute system backup restoration, or other backup restores activities quickly. 
Pros:
Create a backup image for multiple devices
Safe recovery
Cons:
Sometimes low speed during image creation
Supported system:
It is compatible with all types of Windows and macOS. 
Price: 
It offers a free trial before the paid version. But after that, you must pay $29.95 yearly to continue using the software.
Editor's Choice:
EaseUS Todo Backup is our top choice for OS deploying imaging since it provides a variety of recovery and backup options. It also blends the cloning and migration features. Yet you can deploy, backup, or restore your system image using EaseUS todo backup. 
Our experts recommended EaseUS Deploy Manager as the second best Deploy manager. EaseUS Deploy Manager enables you to deploy and configure Windows systems on new PCs/servers as quickly as you can provision them, simplifying IT management and increasing productivity.
This effective system deployment solution, which is excellent for quick bare-metal deployments to many PCs or servers, guarantees that changes put into a target system environment are implemented in a structured manner. There is no need to install Windows on each PC manually.
Key Features:
Add Machines: To add machines to your IT infrastructure deployment, import a machine list file or enter the machine's Media Access Control Address (MAC Address). Both methods are effective.
Produce System Images: Create a precise image of your system on a master computer, including machine-specific parameters, then deploy the image to many live machines in a single step.
Remote Control: To deploy the system via a network, it can turn on or wake machines in a remote place.
Deploy Using Different Hardware: Deploy the same system image to different hardware, including various live machines.
Pros:
Simple system deployment solution.
Set up systems for your new PCs, workstations, and servers.
Restore Windows systems to the desired state or different hardware.
Cons:
Users mostly encounter problems in removing the program.
Sometimes this tool does not retrieve the data completely.
Supported systems:
You can use it on all types of Windows.
Price :
Its paid version fosters two choices, one for the workstation, which is $12 per PC, and for the server one price is $45 per server.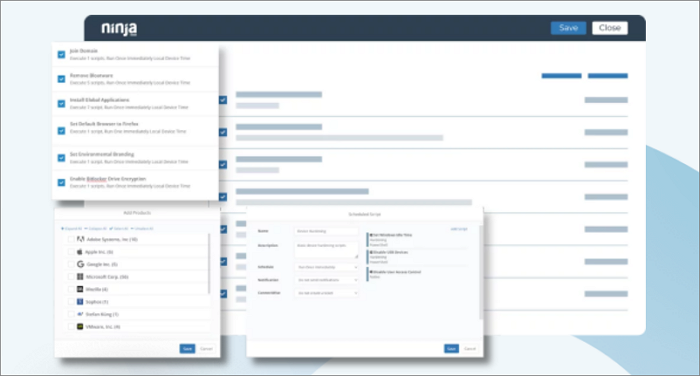 The NinjaOne service provides a variety of backup solutions. An image of an operating system can be created and used to reproduce setups as well as for recovery. In addition, the tool provides file-level and application-specific backup techniques and bitwise entire disc copies.
Key features:
Cloud-based software
Multiple backup strategies
Web-based console suitable for MSPs
Pros:
Service that is adaptable and has configurable possibilities
User self-service restoration
Restore to new devices in preparation for migration
An automatic recovery is an option
Cons:
You'll need to acquire a custom quotation, but you won't be paying for anything you don't need
Supported devices:
It supports all types of devices.
Price:
It comes with the 14 days free trial, then it charges you per the services you take. NinjaOne avoids charging you for services you won't use, so it is best to arrange a pricing quote.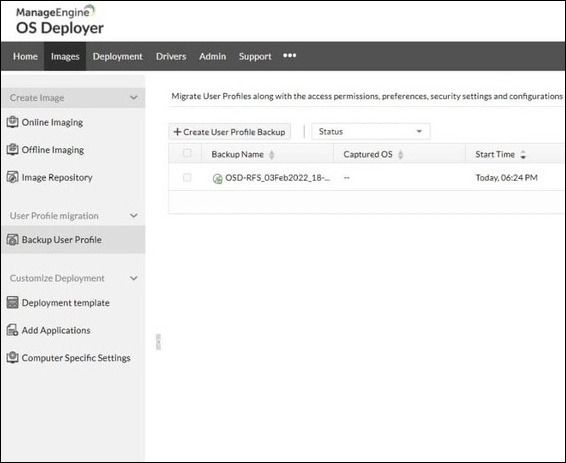 ManageEngine OS Deployer is a deployment platform capable of creating and deploying default operating system images online and offline. Images with authentication passcodes can be customized and deployed across various machines. It allows you to use the interface to deploy operating systems to remote PCs, eliminating the need to handle each device individually.
Features:
Create and save system images
Deploy system images
Options for online and offline deployment
You can deploy images via a network or the internet
Pros:
Options for single-site or multiple-site operations
Continuously take an image of the device you're using
Data migration for user profiles
Automation and bulk operations
Cons:
There is no cloud version
Supported devices:
It is compatible with all types of devices, whether macOS or windows.
Price:
It offers a 30-day free trial, and you need to take a price quote per your needs. 
Acronis Cyber Protect Home Office is a desktop and laptop software bundle that includes a variety of security services as well as disk management tools. 
The disk imaging system provides numerous storage possibilities. You can copy to local portable storage, a remote server, a private cloud, a commercial cloud platform such as Aure or AWS, or the Acronis Cloud system. Moreover, The Acronis system scans data for infection before backing them up and again while recovering them.
Key Features:
Create a backup of files and applications
Online storage
Tools for managing discs
Pros:
Combines backup services and malware
Supports deployment and disc cloning
Useful for setting up replication or moving data around
Plans with higher tiers offer cloud storage
Cons:
Supported devices:
Support only windows and macOS devices.
Price:
There are three plans available for Acronis Cyber Protect Home Office: Essentials- $49.99/year, Advanced-$89.99/year, and Premium $124.99/year.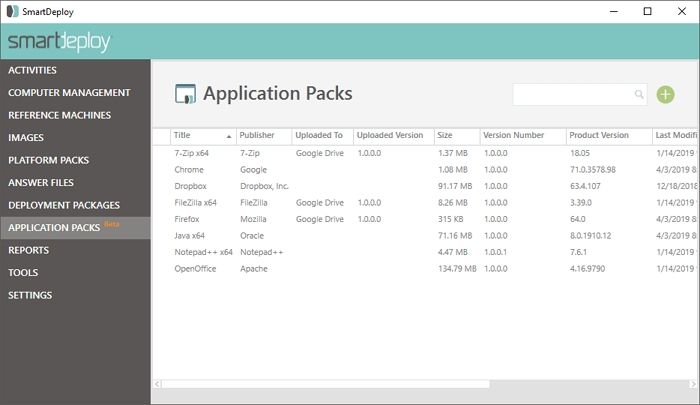 Smartdeploy is a desktop that includes computer imaging and app deployment features. The user may produce a single Windows golden image and deploy it to any make or model of PC). Managing a single image is far more efficient than attempting to install many OS images individually. SmartDeploy can deploy to up to 25 devices at the same time.
Key Features:
Extraction and storage automation
Large-scale deployment 
Preview on a virtual computer
Pros:
Drivers for over 1,200 hardware models 
Extraction and rollout process automation
Cons:
Not suitable for people searching just for disc imaging
Not compatible with macOS or Linux
Supported devices:
Operate only on Windows. 
Price:
SmartDeploy is available in three editions: Basic, Essential, and Premium. The annual starting price is $960 (£724.72)
KACE Systems Deployment Appliance is an operating system deployment and imaging tool that transfers configuration files to devices. The GUI and task engine of the tool simplify the user experience by allowing you to control deployment jobs and reboots in real-time. 
There are also automated capabilities that automate manual operations, such as application installation and script deployment. You can also recover remote systems.
Key Features:
Distribution schedule
OS driver library
Deploy apps or operating systems
Pros:
Select the level image from the application to the entire device
Image deployment in bulk
The rollout should be integrated into onboarding automation
Cons:
 Not suitable for MSPs or big multi-site businesses
Supported devices:
It is compatible with all types of devices.
Price:
It offers a 30-day free trial, and If you want to view a quote for KACE Systems Deployment Appliance, you will have to contact the company directly.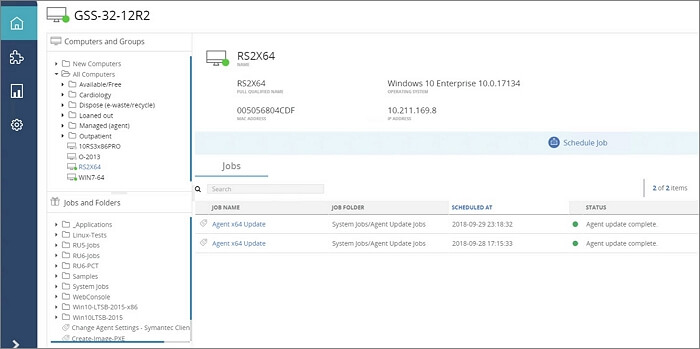 The Symantec Ghost Solution Suite is a software imaging and deployment platform capable of deploying software and custom settings to bare-metal devices. Symantec Ghost Solution Suite works with various operating systems, including Windows, Mac, and Linux. 
Multiple users can use the program on any web browser simultaneously. The program's ubiquitous accessibility makes it appropriate for remote situations.
Key Features:
Windows, macOS, and Linux are all supported
Deploys software or operating systems
Rapid rollout
Pros:
Wizards offered step-by-step instructions for various activities
You can select which level of the image
Reconfigure the devices
Cons:
Pricing is not apparent
It is designed for system administrators and hence not the most excellent choice for home users
Supported devices:
Symantec Ghost Solution Suite works with various operating systems, including Windows, Mac, and Linux. 
Price:
You can get it with the partner and company website with a minimum price of $39.
9. Ivanti DSM - Best for zero-touch imaging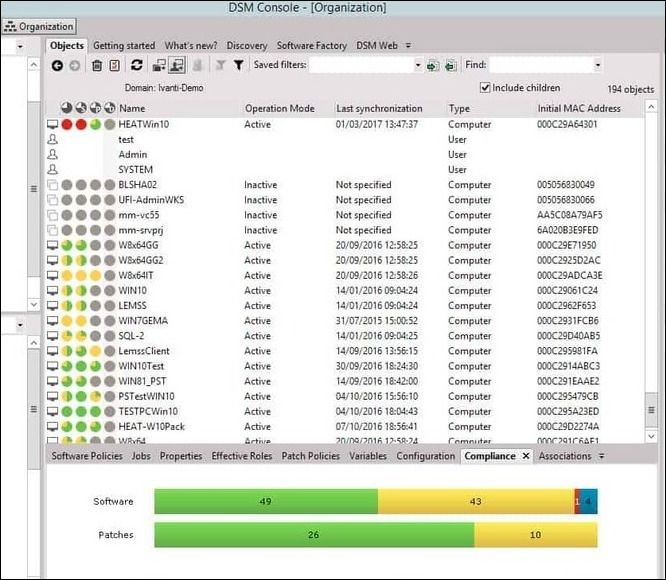 Ivanti is a zero-touch imaging and migration platform for operating systems. The software is simple to set up, with a variety of wizards to assist with installing operating systems and drivers. To supply a new service, click on the type of service you wish to deploy.
Key Features:
Full endpoint management system
Choice of imaging levels
Imaging wizards
Pros:
Wizards that guide you through administrative duties
Make installation packages or file transfer packages
Automated image deployment
Cons:
There is no cloud-based version available
There is no pricing list
Supported devices:
It only supports Windows.
Price:
To view pricing info, you have to request a custom quote, but before that, you can use a free trial version of the software
10. SmartImager - Supports all versions of Windows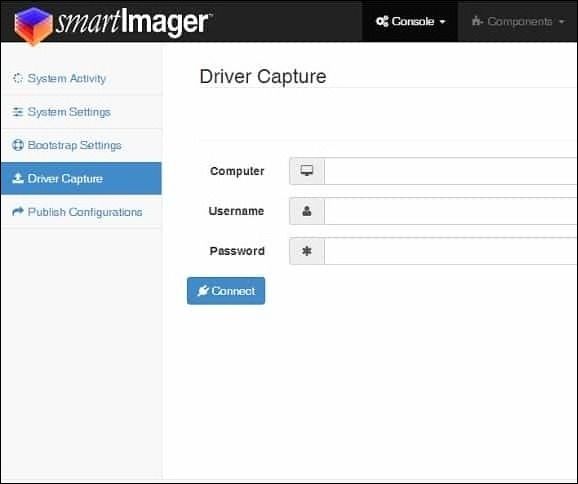 SmartImager is a software solution for image deployment that works with any version of Windows. Because smart imager has a dynamic scripting engine, you do not need to write scripts to distribute Operating System images. It also automates driver distribution and selects the optimum driver for a specific platform, accelerating the deployment process.
Key Features:
Operates on Windows
Extract and save operating system images
Automate image deployment
Pros:
Compatible with all Windows versions, including Windows Server Automated driver deployment
Apps for mobile device management
60-day trial period
Cons:
 Not available for Linux and macOS devices
Supported devices:
Supports Windows only
Price:
SmartImager costs $4,495 (£3,461) per year for image deployment on up to 500 machines. If you want anything else, you can contact the company directly and request a custom quote. There is also a 60-day free trial available.
Final Thought 
All the OS deployment software discussed above will help you remotely administer operating systems. These best Windows deployment software platforms will work with most data backup and recovery solutions. Still, EaseUS Todo Backup is one of our favorites.
We highly recommend EaseUS Todo Backup to all of our readers due to its incredible features and all-in-one solution. Give yourself relief from backup and deployment problems with EaseUS Todo Backup. Download it now.
FAQs About OS Deployment Software
I've already told you about the best Windows deployment software, but some questions still need to be discussed. Here are their answers. 
1. What is OS imaging and deployment?
The process of capturing an OS image from a specific machine using a desktop imaging tool is known as OS imaging. It can simply distribute this OS image to additional machines based on the organization's needs.
2. What is image deployment software?
Image deployment software can capture operating system images and remotely deliver them to multiple computers. It entails modifying the operating system (OS), apps, drivers, and settings on a single computer, producing an image of it, and then deploying this image to additional computers automatically.
3. How do I create a deployment image in Windows 10?
You can create the deployment image in windows 10 using the EaseUS Deploy Manager. The process is simple and just three steps longer, Add machine > Create Machine Group > Deploy system.
4. What is the best OS deployment tool?
EaseUS Todo Backup is the most remarkable OS development tool, with the most intriguing features ever. If you're looking for the best solution to your recovery, imaging, and backup issues, EaseUS is the way to go.
Was this page helpful? Your supoport is truly important to us!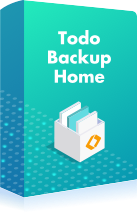 EaseUS Todo Backup
EaseUS Todo Backup is a dependable and professional data backup solution capable of backing up files, folders, drives, APP data and creating a system image. It also makes it easy to clone HDD/SSD, transfer the system to different hardware, and create bootable WinPE bootable disks.
Updated by

Jean is recognized as one of the most professional writers in EaseUS. She has kept improving her writing skills over the past 10 years and helped millions of her readers solve their tech problems on PC, Mac, and iOS devices. …

Read full bio

Written by

Cedric Grantham is a senior editor and data recovery specialist of EaseUS. He mainly writes articles and how-to tips about data recovery on PC and Mac. He has handled 10,000+ data recovery cases and is good at data recovery of NTFS, FAT (FAT32 and ExFAT) file systems, and RAID structure reorganization. …

Read full bio