How can I restore the Lenovo system while keeping all of my data and programs
I have a Lenovo laptop runs Windows 7. I have used it for about 3 years. It worked well for the first two years. But since last year, it has become slower and slower. Every time when I log in a message pops up for me to update a drive or software. When I do it, nothing happens. Next time, the same message comes up again. And the laptop also freezes for two minutes in everything I click on. So I want to factory reset it to fix all these disgusting problems. But I don't know how to reset it while keeping all of my data and programs. Do you have any suggestion?
EaseUS backup software Vs Lenovo One Key Recovery
As most Lenovo users know, Lenovo laptop has a One Key Recovery partition. It is an easy solution for the Lenovo system restore. Whenever system problem such as system failure or system crash happens, it allows you to restore your laptop operating system to its original state. You can do it by pressing F11 after restarting.
However, Lenovo One Key Recovery has a disadvantage. It can only keep the most basic utilities and applications during the Lenovo system restore process. And your installed programs and personal data which are installed in your system partition will be lost. For this fatal weakness, One Key Recovery function is not the best choice to restore Lenovo laptop to factory settings. But don't worry! You have another choice. EaseUS Windows backup software enables you to restore Lenovo system without program reinstalling and data loss.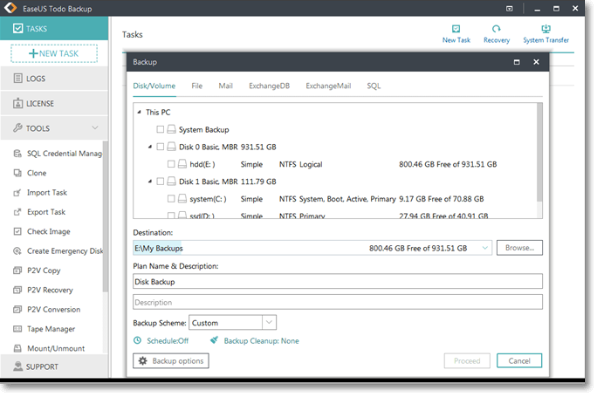 Restore Lenovo system with EaseUS backup software
EaseUSTodo Backup is powerful and affordable backup software with many advanced backup features. It can help you do a backup & restore and clone jobs with no efforts. You can use it to back up your applications and data before restoring the Lenovo laptop to factory settings. And restore the backup from hard drive image after you get a fresh start. And you can also backup the whole laptop. It allows you to restore Lenovo system to its previous normal condition via backup image without data loss. Each of the two methods is a safe and easy way to fix the system problem.