Solid State Drives, known as SSDs, are designed with no moving parts, which are more durable as well as reliable than traditional hard drives. For desktops and laptops, Kingston solid-state drives can be an ideal replacement if you plan to upgrade the hard drive that's aging. It will make your system more responsive so that it boots and shuts down quicker, loads applications faster, runs PC quieter and cooler. Before you do the hard drive upgrade, the first thing needs considering is to clone your HDD files and OS to the Kingston SSD. And free Kingston HDD to SSD software can help the cloning in minutes.
What Kingston HDD to SSD software do people use?
You may wonder what Kingston HDD to SSD software that people use. EaseUS Todo Backup is the most popular and the best free backup software that works 100% smooth on the cloning job from HDD to Kingston SSD, and it should also become your optimal choice. Besides being free Kingston HDD to SSD software that allows for disk and data cloning, this tool has been welcomed by Samsung SSD users for it provides easy and free Samsung data migration as well.
How to use EaseUS SSD cloning software?
EaseUS Todo Backup provides an easy way to clone data or disk from HDD to Kingston SSD. You may follow the next steps to get started.
steps for cloning disk or data from HDD to Kingston SSD
Step 1. Prepare your Kingston SSD and make sure it is detected by your computer. Launch EaseUS Todo Backup. On the main window, select "Clone" to begin.
Step 2. Next comes the mini window. Choose the source disk (the HDD) you want to clone data from.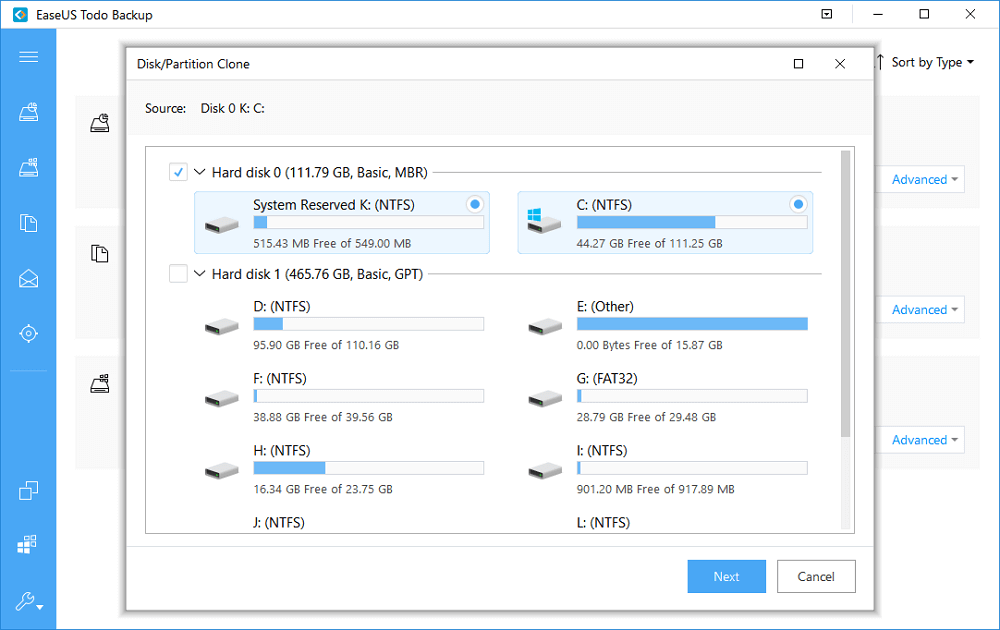 Step 3. Select the destination disk (the Kingston SSD). Sector by sector clone option enables you to clone all sectors from the source disk to the destination disk.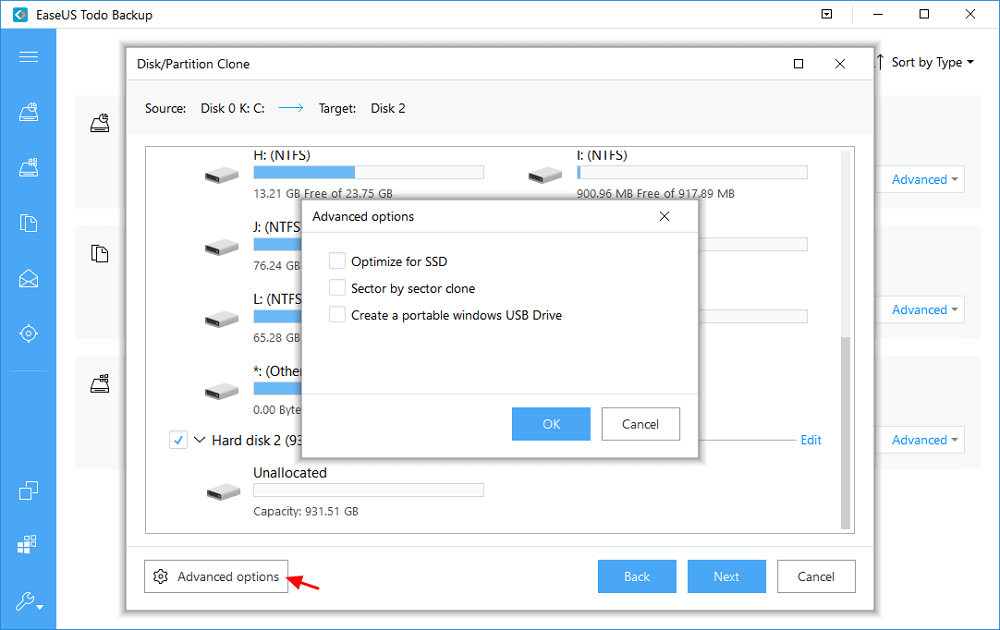 Step 4. Preview the disk layout after cloning and click "Proceed" to execute cloning.