Why to clone RAID array?
"My old RAID drive is not large enough and I want to migrate data from the small disk to a larger one without any data loss in my server. Is there any way to do this?" This is a RAID user's question. Generally, this is a common request as the RAID users. How to solve it? Clone RAID disk is a good way, by which small RAID disk can be upgraded or migrated data to a larger one and all operating system and applications are fully functional. This is an easy and convenient method. In order to understand RAID clone, let's learn some knowledge of RAID.
What is RAID?
RAID, short for Redundant Array of Independent (or Inexpensive) Disks, a category of disk drives that employ two or more drives in combination for fault tolerance and performance improvement. RAID disk drives are used frequently on servers but aren't generally necessary for personal computers. RAID allows you to store the same data redundantly (in multiple paces) in a balanced way to improve overall performance which offers superior read/write performance, storage capacity and reliability over older storage solutions. There are different RAID levels and RAID 0, RAID 1, RAID 5 are the most common used.
How to clone RAID with the EaseUS RAID clone software
To clone RAID to another disk safely, reliable software is a good choice. EaseUS Todo Backup is RAID clone software, which is file-by-file disk cloning and both Windows version and WinPE bootable CD support RAID array. It is easy to clone RAID drive by following steps:
1. Launch EaseUS Todo Backup and click Clone.
2. Select source raid disk and the destination disk.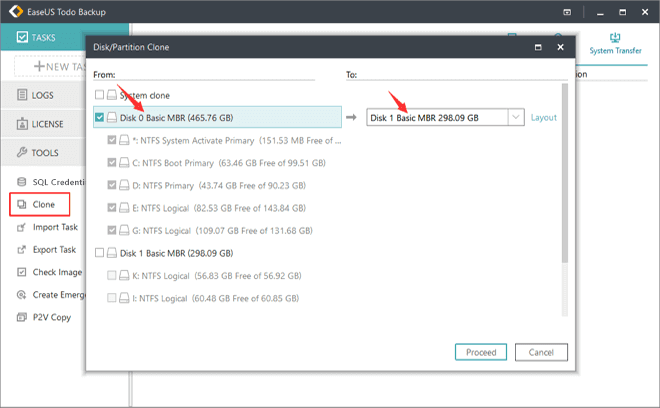 3. You can preview the disk map after cloning by click "Layout". Sector by sector clone option enables you to clone all sectors from source disk to destination disk.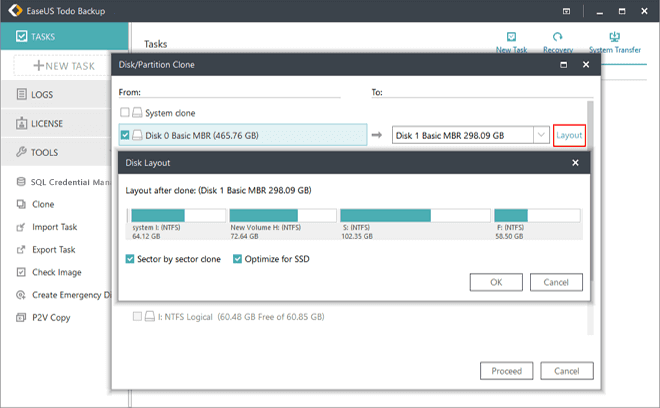 4. Click NEXT to execute raid disk clone.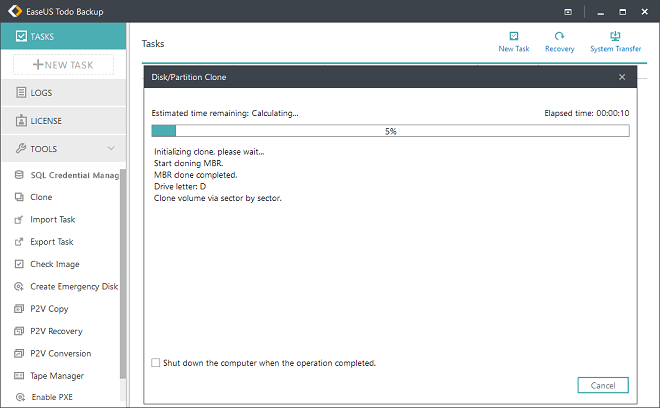 Tips:
If the source disk contains boot partition, to make the computer boot normally, you need to remove either the source disk or destination disk from the computer.
Generally, EaseUS Todo Backup is useful software to clone RAID array. Besides, this RAID clone software can also back up RAID, restore RAID or restore RAID by bootable CD and so on.