If you are wondering how to back up an external drive to OneDrive, you will be happy to find this article. Every computer user needs a reliable way to back up data on the computer because the consequence of data loss to daily life or business may be unaffordable. Nowadays, cloud backup software, such as OneDrive, and external hard drive are two frequently used backup options, and most computer users choose one of them as their backup solution.
Why Need to Back up External Drive to OneDrive?
Currently, some computer users no longer prefer to keep data stored on an external hard drive or a USB drive. Meanwhile, more and more people are rushing towards OneDrive because cloud backup is better, faster, and more secure. According to the 3-2-1 backup rule, you should create multiple backups and store backups in different places. Even if external drives are reliable as well, you are suggested to back up an external hard disk to the cloud if you use the external storage device as a single backup solution to back up data for the following reasons:
Data on external disks suffer from the same risks as your PC, such as computer virus, hardware failure, accidental erasure, fire, water, theft, and the like.
The data on OneDrive can be more accessible than on external hard drives. Whenever you want to back up new data, you must connect the external drive to the computer.
Backing up the external drive to OneDrive can save the storage space of your external hard drive and make full use of the online storage.
How to Back up an External Hard Drive to OneDrive with Cloud Backup Software
When you connect the external disk to your computer, it will be regarded as a part of the computer's local storage. Therefore, backing up an external storage device with third-party backup software, such as EaseUS Todo Backup, is feasible. And all the content on the hard disk will be backed up to OneDrive.
EaseUS Todo Backup Home is an all-in-one and easy-to-use backup tool. It can run smoothly on Windows systems, such as Windows 11/10/8.1/8/7Vista/XP. It supports multiple backup types, such as system backup, file backup, and disk/partition backup. It allows you to make an automatic backup, scheduled backup, and incremental and differential backups. It can back up OneDrive files to external hard drive in Windows 10 and clone a hard drive. More importantly, it offers 250G of free cloud storage.
Guide: How to back up an external drive to OneDrive with a disk backup tool
In the following contents, you can learn how to back up your data from an external hard drive to OneDrive.
Step 1. Start with selecting the backup contents.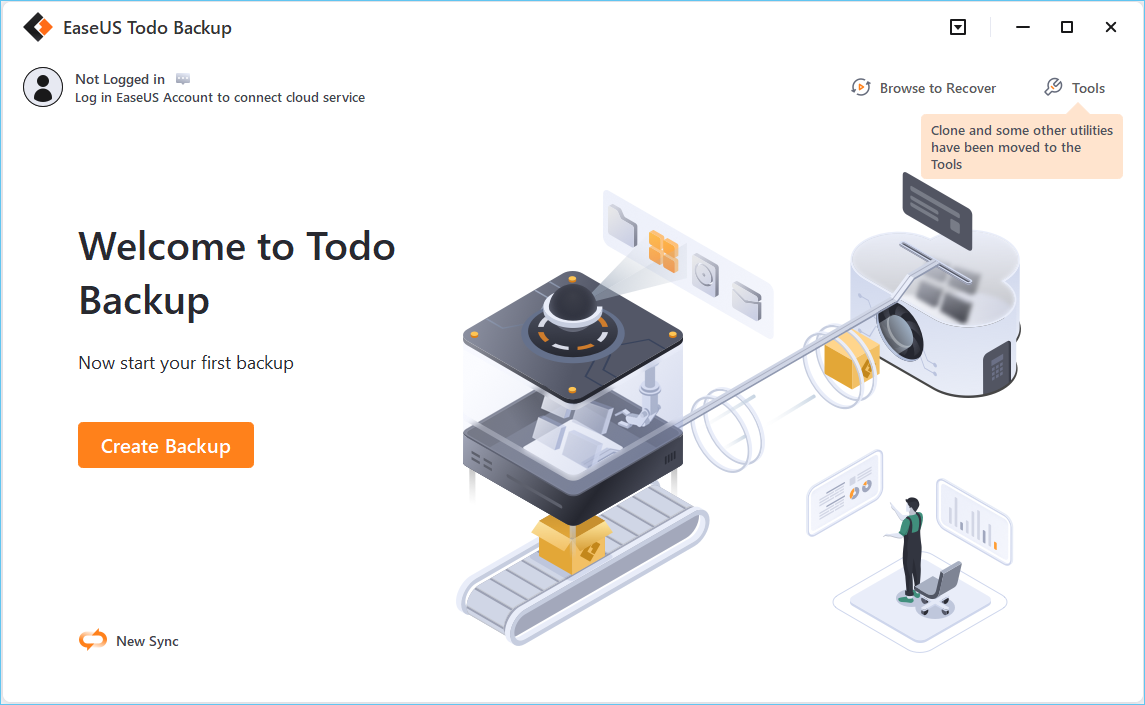 Step 2. There are four backup categories, File, Disk, OS, and Mail, click Disk.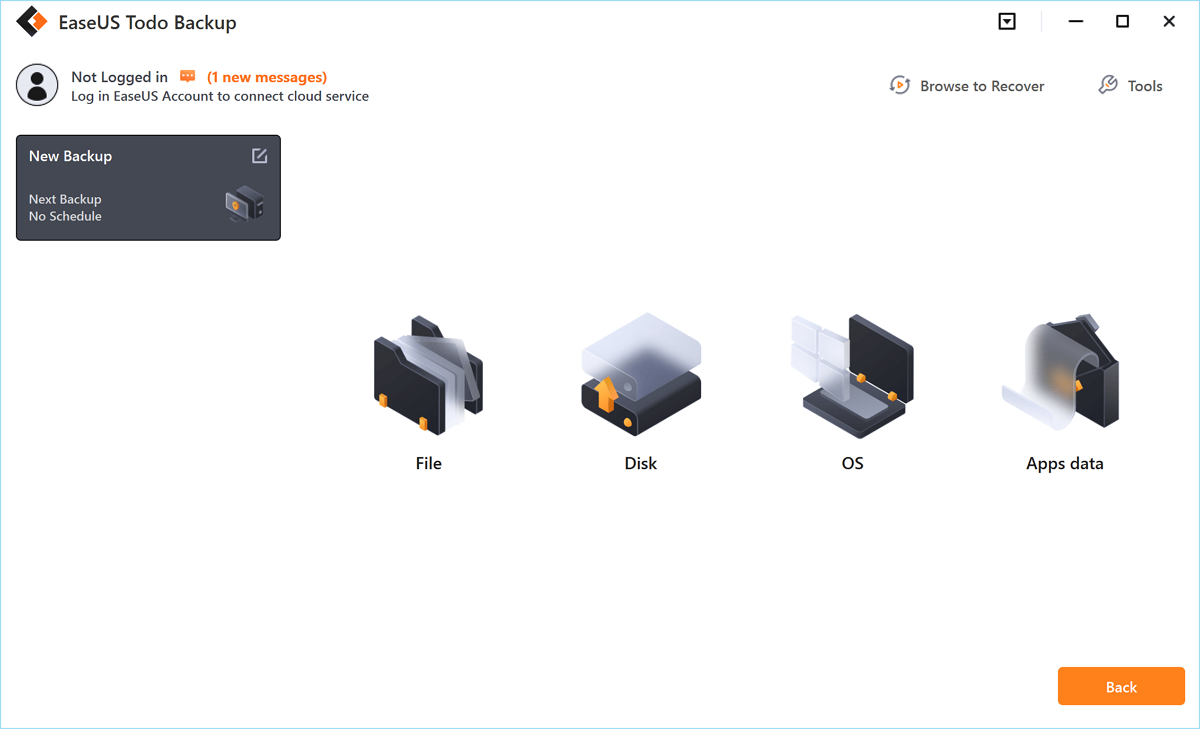 Step 3. It is available to back up a whole disk or a certain partition. Choose the one you need and click OK.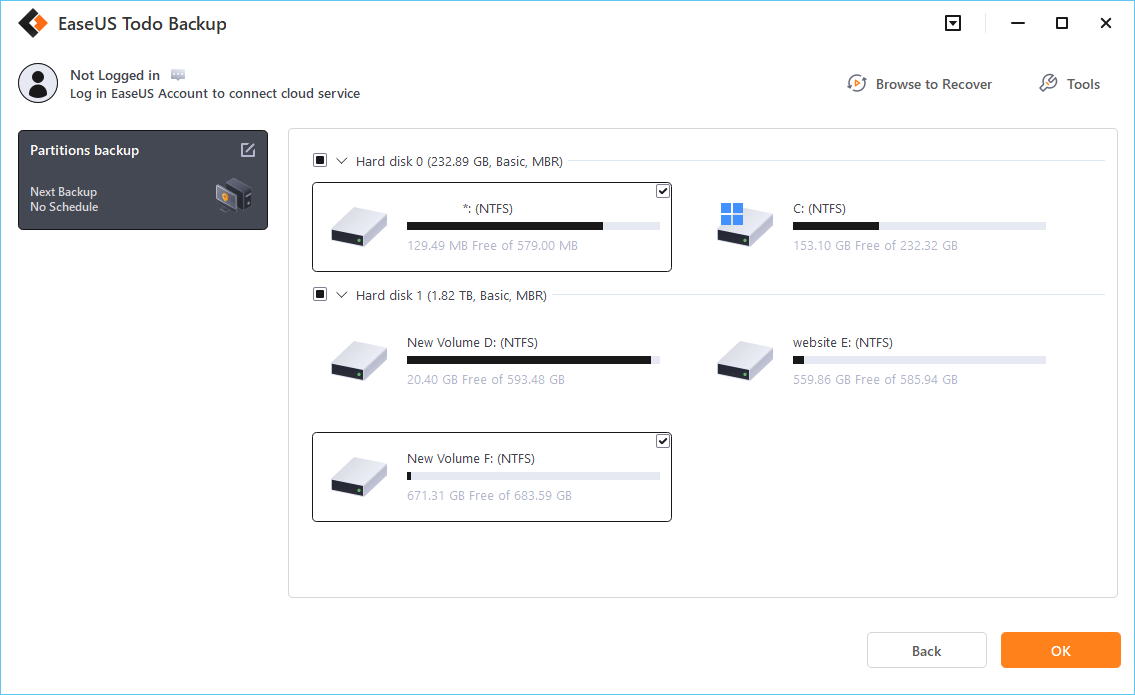 Step 4.  Select the destination where you want to save the backup.
Step 5. For disk/partition backup, you can choose to save the backup to local drive or to NAS.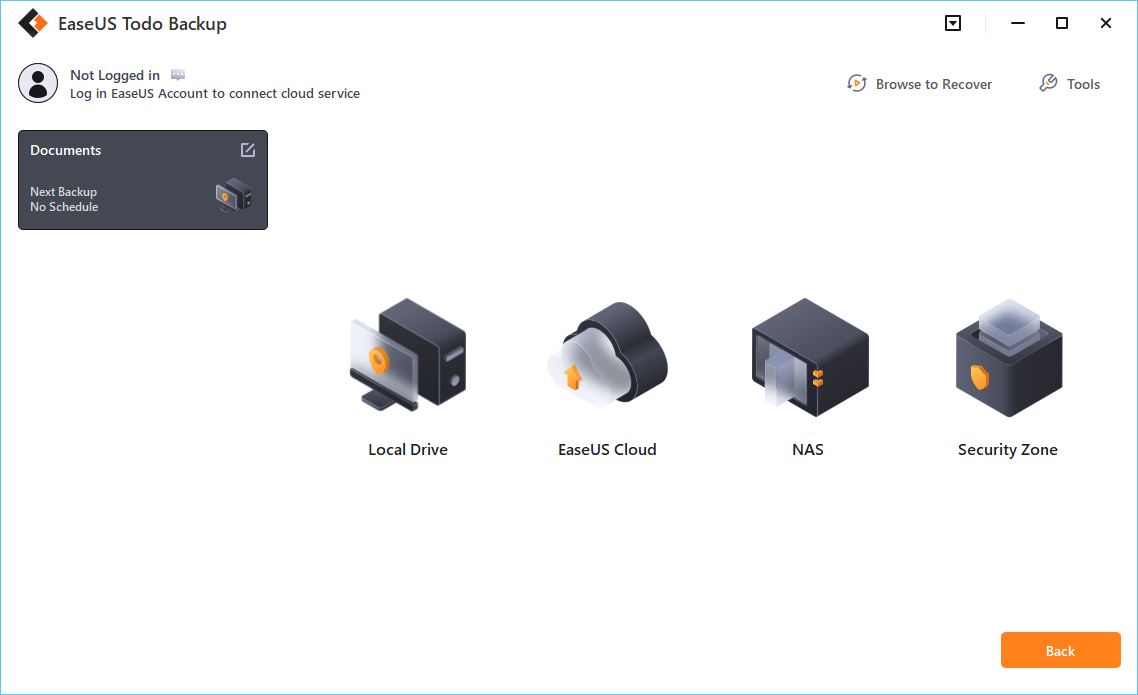 Step 6. After the backup process is completed, your task will be displayed at the left. Right-click any one of the task, you can further manage your backup such as recover it, create incremental backup, etc.
How to Sync External Hard Drive to OneDrive
As mentioned above, once you connect an external hard drive to your computer, OneDrive will treat it as if it is a part of your local storage. So, you can sync a hard drive to OneDrive just like any other folder with the OneDrive desktop app. But there is one thing you cannot ignore: OneDrive only provides 5G of free cloud storage. The following are detailed steps:
Step 1. Download and install the OneDrive desktop app.
Step 2. Sign in to the OneDrive account, and the app will create a OneDrive folder on the computer.
Step 3. Open the external hard drive connected to your computer and the OneDrive folders in File Explorer.
Step 4. Copy and paste files and folders you want to sync from your external hard drive to OneDrive.
The Best Way to Backup External Hard Drive to OneDrive
Many users want to back up an external hard drive to OneDrive for keeping their data in a safer place. Since data on any platform is prone to loss or corruption, the cloud offers various measures to maintain the data secure. You can follow any method mentioned above to back up an external hard drive to OneDrive. In short, the two ways are the OneDrive desktop app and EaseUS Todo Backup.
We suggest you use the EaseUS Todo Backup to back up the external hard drive to OneDrive. You can use this backup software to back up all the data on your external disk easily and quickly. It also allows you to use it as universal restore software to perform a universal restore on your computer.
FAQs
1. What is the difference between OneDrive backup and sync?
A backup is created to keep a copy of the files at another location, which can help prevent loss when files are deleted, damaged, or corrupted at the source location. In contrast, sync is designed to keep the same files at different locations.
2. Does OneDrive take up hard drive space?
OneDrive Files On-Demand can help you access all the files in your cloud in OneDrive without downloading these files and using storage space on your computer. When you turn on Files On-Demand, you will still see all your files as online-only files in File Explorer, but they will not take up space.
3. Why does OneDrive delete my files?
OneDrive will automatically delete files out of nowhere is a frustrating issue. This problem can be caused by outdated Windows drivers or corrupted operating system files. Besides, it can also result from an outdated or corrupted OneDrive client.
4. Is there a difference between a backup drive and an external hard drive?
The fundamental purpose of a backup is to offer you a copy of files in case of a system failure. It is sort of like a library archive. In comparison, with an external storage drive, you can manually relocate data to it.
Was this page helpful? Your supoport is truly important to us!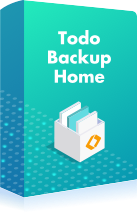 EaseUS Todo Backup
EaseUS Todo Backup is a dependable and professional data backup solution capable of backing up files, folders, drives, APP data and creating a system image. It also makes it easy to clone HDD/SSD, transfer the system to different hardware, and create bootable WinPE bootable disks.
Updated by

Jean is recognized as one of the most professional writers in EaseUS. She has kept improving her writing skills over the past 10 years and helped millions of her readers solve their tech problems on PC, Mac, and iOS devices. …

Read full bio

Written by

"I hope my articles can help solve your technical problems. If you are interested in other articles, you can check the articles at the bottom of this page, and you can also check my Facebook to get additional help."…

Read full bio