PAGE CONTENT:
When searching for data backup software, EaseUS Todo Backup and Acronis True Image (now called Acronis Cyber Protect Home Office) are two frequently mentioned names. For you, an ordinary user who can't buy and try both software, which one should you choose? And of course, different users concern about different features, which software can meet your need the best? That's the reason why we write this article, to list all the core features that users care about most when choosing a backup utility and to help users to make a quick decision.
Backup Features
Both EaseUS Todo Backup and Acronis Cyber Protect Home Office support a file-level and an image-level backup. You can back up files, folders, partitions, and disks with both software. One thing that makes EaseUS Todo Backup stand out is it has the system backup option. When you choose to make a system backup, the software will automatically back up your boot partition and system partition. This is indeed a user-friendly design for novice users who might have trouble distinguishing which is the system partition.
Apart from using the basic backup functions to create full backups, both software offers you the option to create differential backup and incremental backup. These two kinds of backup modes are meant to reduce duplicate content in backups and save your computer space.
Here you can see, there is not much difference between EaseUS Todo Backup and Acronis Cyber Protect Home. The only difference is EaseUS Todo Backup has the system backup option to help users protect their system partition with one click.
Usability
Usability is an important factor when users decide whether to choose a program to back  up and protect their data. That's because once they made the decision, they hardly change their minds. Let's start with the installing process. It takes way more time to download the installation package of Acronis than that of EaseUS. Although both of this two software have a modern UI design, according to other users and tech review reports, it is hard to figure out the layout of Acronis.
However, Acronis beats EaseUS up in the field of mobile apps. Acronis has developed apps for both iOS and Android phones, so users can back up data and view files in a handy way. Another weak point of EaseUS Todo Backup is that it does not support file synchronization, which is very inconvenient when the user's computer is not around but wants to check the backup files.
Here you can see, both tools have a similar set of usability features while Acronis Cyber Protect Home Office does a greater job in developing additional features.
Price Plan
EaseUS Todo Backup and Acronis Cyber Protect Home Office are both paid software. They have different price plans to cover different users' demands. It's worth mentioning that EaseUS Todo Backup has a completely free version, with this free version, users can only backup and restore data. If these two simple functions can meet your needs, choosing the free version is a good choice. For the pro version, EaseUS and Acronis both offer users a 30-days free trial. The difference between the two is mainly reflected in the specific pricing.
In conclusion, EaseUS Todo Backup charges a lower price than Acronis Cyber Protect Home Office. Taking into account the differences in the functions of the two, it is normal for the charging strategy to have differences. You can compare the functional differences between EaseUS and Acronis mentioned above, and then choose the right software and the right subscription plan according to your own situation.

Top Paid/Free Windows Disk Cloning Software
EaseUS top disk cloning software helps you to clone the hard drive to another hard disk without losing any data in 3 steps. Except for this hard drive cloning software, this post also introduces other nine popular disk clone software as choices.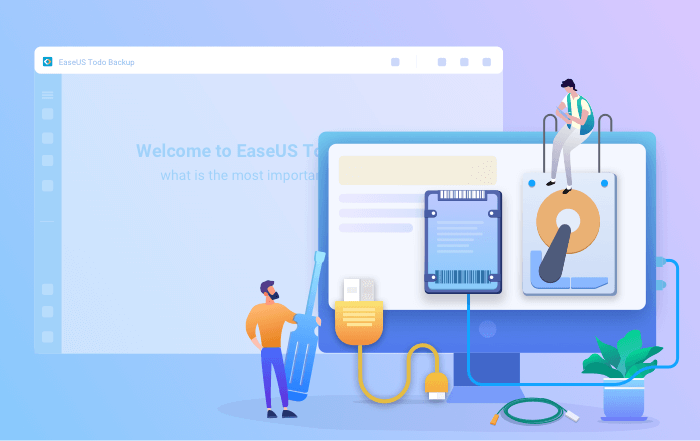 Final Thought
In general, EaseUS and Acronis are both powerful and trustworthy backup software. Their main difference lies in some additional features and price strategies. Here it is difficult for us to make a definitive decision and tell you which software to choose. But if you read this article carefully and consider your actual needs, you can choose the most suitable software to back up your data.
Was this page helpful? Your supoport is truly important to us!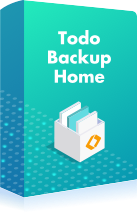 EaseUS Todo Backup
EaseUS Todo Backup is a dependable and professional data backup solution capable of backing up files, folders, drives, APP data and creating a system image. It also makes it easy to clone HDD/SSD, transfer the system to different hardware, and create bootable WinPE bootable disks.
Updated by

Daisy is the Senior editor of the writing team for EaseUS. She has been working in EaseUS for over ten years, starting from a technical writer to a team leader of the content group. As a professional author for over 10 years, she writes a lot to help people overcome their tech troubles.…

Read full bio

Written by

Jean is recognized as one of the most professional writers in EaseUS. She has kept improving her writing skills over the past 10 years and helped millions of her readers solve their tech problems on PC, Mac, and iOS devices. …

Read full bio