PAGE CONTENT:
What Is Second Copy
Second Copy is an automatic backup utility for Windows developed by Centered Systems. With its help, you can utilize a local hard drive, network hard drive, floppy disk, CD, etc., as one of the destinations for automatically copying files from one directory to another.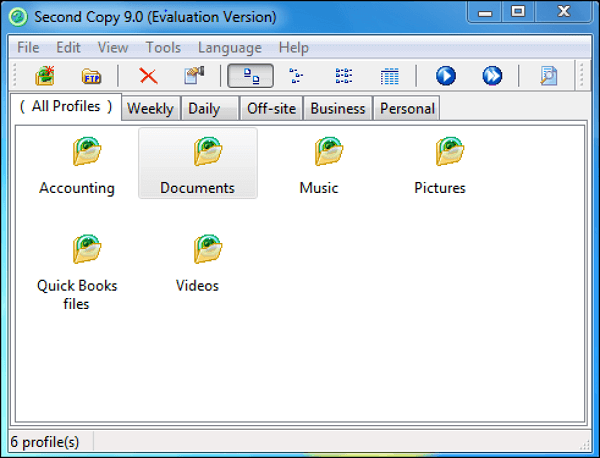 With Second Copy, you can do the following operations to your data:
Exact Copy: copy source to destination, delete obsolete files from a destination.
Simple Copy: copy source to destination.
Move: move the source to the destination.
Compress: compress the source into a ZIP file.
Exact Compress: compress the source into a ZIP file, and delete obsolete files.
Synchronization: sync source and destination to match precisely, also called two-way sync.
Scheduled copy: allowing you to copy files to a destination via six modes: Manual, Every few minutes, Every few hours, Once a day, Every few days, and When files change.
Others: Encrypt and compress backup, Email notification, Command line options, and more.
Does Second Copy Run on Windows 11
After knowing what Second Copy is and what it can offer us, it is time to come to the point: Does Second Copy work with Windows 11?
Unfortunately, the answer is negative. The Second Copy does not work with Windows 11. The most recent version is Second Copy 9, which supports Windows 10, 8.1, 8, 7, and 2012. Therefore, if you are looking for a backup tool for your Windows 11 computer, Second Copy cannot meet your needs.
Furthermore, you might be annoyed by the Second Copy issues. The following are some examples:
The Second Copy support team must be contacted for assistance if you get an out-of-memory problem while copying files, displaying copied files with error numbers 0 or 1.
While copying files within a specific environment, the log file did not update.
In Windows 7, 8, or 10, the scheduled profiles were not run by the Second Copy when it was running as a service. This issue still needs to be resolved.
Unicode characters didn't display properly in the log file or the include/exclude parameters.
The Second Copy contains many limitations; you may read about them in the paragraph above. Even worse, if it can't copy files. But don't worry now! A Second Copy alternative will be introduced to you to help you perform your backup tasks with ease.
Best Alternative to Second Copy
Since the Second Copy cannot support Windows 11 and has many limitations, it is better to turn to other backup software for help. EaseUS Todo Backup is precisely the one that can satisfy your needs.
EaseUS Todo Backup Home is an all-in-one backup and recovery utility compatible with Windows 11/10/8/7. It can help you automatically back up your files, systems, disks, partitions, computer APPs, etc. And it can enable you to image a hard drive on Windows 10 and create an iso image of your hard drive. Besides, it lets you back up to OneDrive without sync and store your backups in various locations, such as the local drives, NAS, Security Zone, and Cloud.
The chart below will explain why EaseUS Todo Backup Home is the best alternative to Second Copy.
Note: √: Supported; X: Unsupported.
| Comparison |                  Second Copy 9 |    EaseUS Todo Backup Home |
| --- | --- | --- |
| Supported operating system |      Windows 7/8/8.1/10/server 2012 |           Windows 11/10/8/7       |
| Automatic/scheduled backup | √ | √ |
| Full/incremental/differential backup | X | √ |
| Disk/partition clone | X | √ |
| Compress backup image | √ | √ |
| Create bootable media | X  | √ |
| Restore | √ | √ |
| Free cloud storage | X | √ |
| Command line | √ | X |
| Email notification | √ | √ |
 Tip

Second Copy 9 does not support differential backup; EaseUS Todo Backup Enterprise has the commond line function.
How to Use Second Copy Alternative in Windows 11
Step 1. Launch EaseUS Todo Backup on your computer, and click Create Backup on the home screen and then hit the big question mark to select backup contents.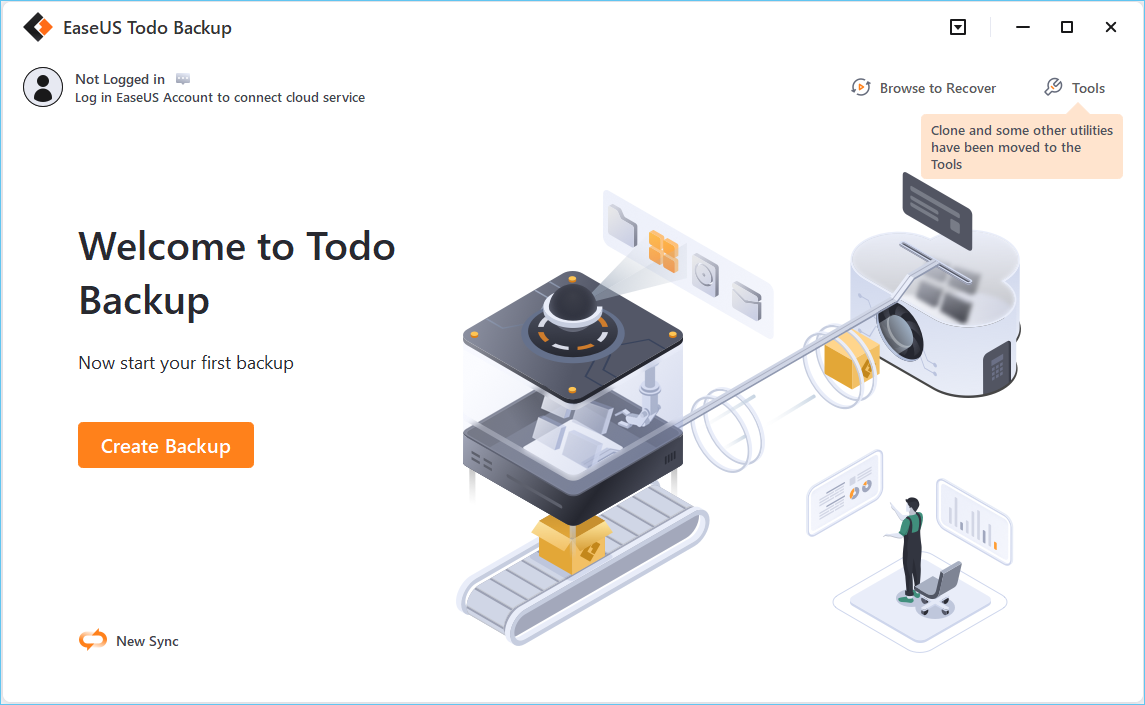 Step 2. To back up your Windows operating system, click "OS" to begin the backup task.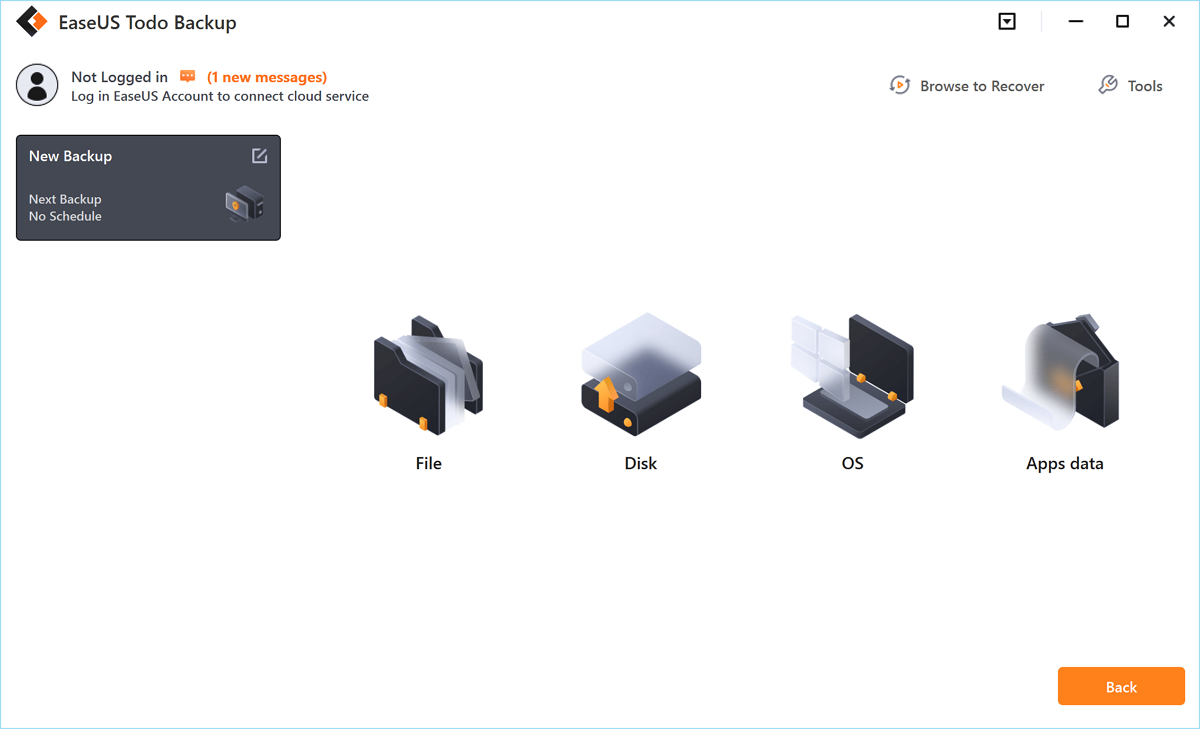 Step 3. Your Windows operating system information and all system related files and partitions will be automatically selected so you don't need to do any manual selection at this step. Next, you'll need to choose a location to save the system image backup by clicking the illustrated area.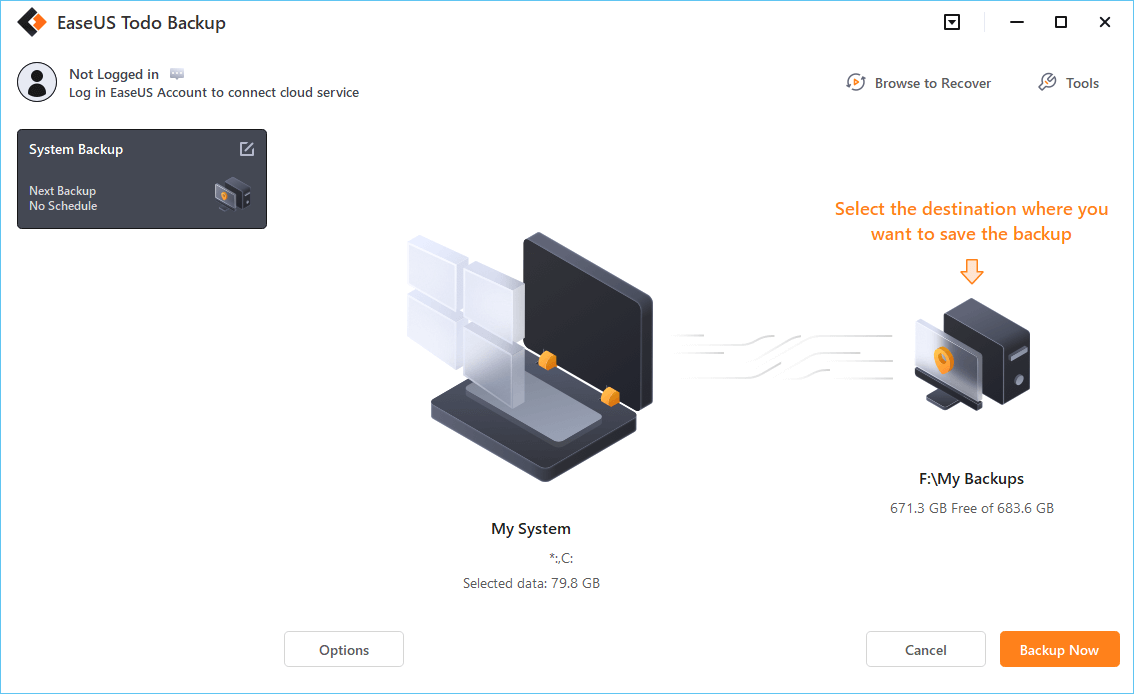 Step 4. The backup location can be another local drive on your computer, an external hard drive, network, cloud or NAS. Generally, we recommend you use an external physical drive or cloud to preserve the system backup files.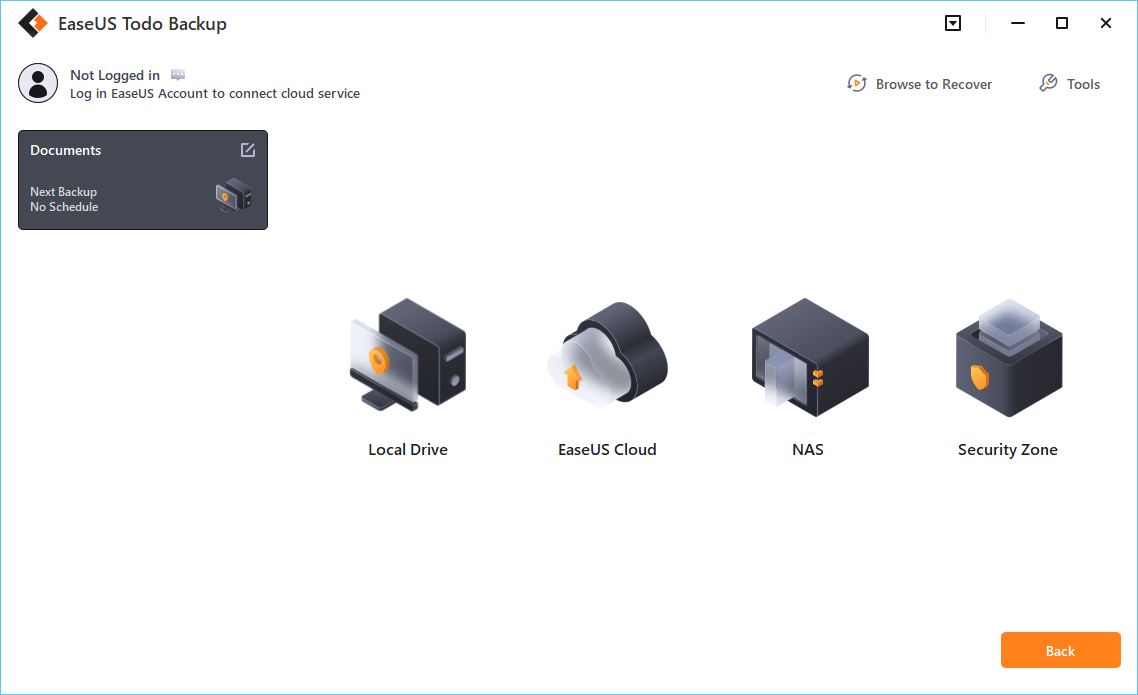 Step 5. Customiztion settings like enabling an automatic backup schedule in daily, weekly, monthly, or upon an event, and making a differential and incremental backup are available in the Options button if you're interested. Click "Backup Now", and the Windows system backup process will begin. The completed backup task will display on the left side in a card style.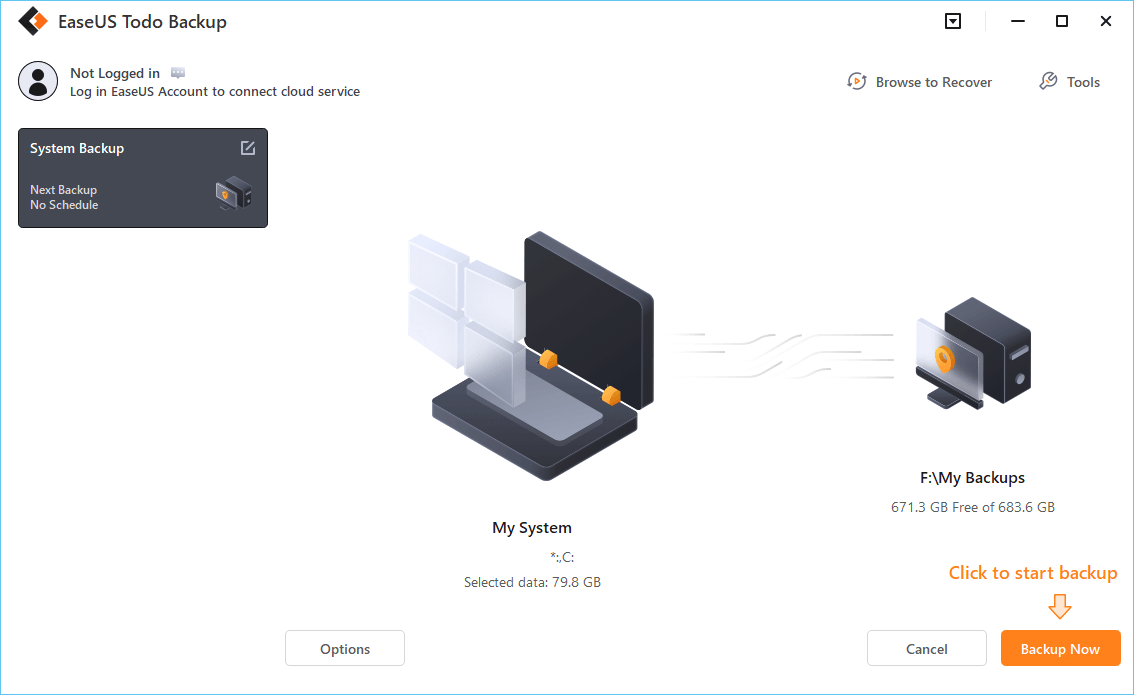 The Bottom Line
Does Second Copy work with Windows 11? Do you get your answer now? Undoubtedly, Second Copy is a nice automatic backup software for Windows 10/8/7. But it cannot support Windows. This has been its drawbacks. This is because Windows 11 holds 19.4% of the market and is increasingly growing. So, if you are using a Windows 11 PC, you must find a Second Copy alternative to help you back up your PC.
EaseUS Todo Backup Home can meet your needs. It cannot only help you to back up your Windows 11 PC & laptops but also allows you to perform universal restore and help you resolve QuickBooks unable to back up a company file issue. So what are you waiting for? Just try it!
FAQs
1. What does second copy do?
The ideal automatic backup tool, Second Copy, is created for Windows 10 and is compatible with earlier Windows versions. Your data files are backed up to another directory, an internal or external hard drive, or a networked computer.
2. Is second copy free?
Download the Second Copy backup program's free trial version. For a 30-day evaluation, it offers backup software that is completely functioning.
3. How do I backup apps on Windows 11?
Choose Start > Settings > Accounts > Windows backup to back up your apps. After that, enable Remember my apps. Another way, also an easy way, to back up your computer apps is using professional app backup software. EaseUS Todo Backup Home is exactly the one that can meet your needs. EaseUS Todo Backup Home can help you back up your app on Windows 11 with a few simple clicks.
4. Can I copy a user profile in Windows 10 to another computer?
There are many ways to copy a Windows 10 profile to another user. First, you can back up your user profile, transfer it, copy it, and then paste it onto a new PC. Second, you can use a professional backup tool to back up the Windows 10 user profile and restore it to a different computer. EaseUS Todo Backup can satisfy your needs to back up and restore your Windows 10 user profile to another computer.
Was this page helpful? Your supoport is truly important to us!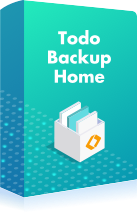 EaseUS Todo Backup
EaseUS Todo Backup is a dependable and professional data backup solution capable of backing up files, folders, drives, APP data and creating a system image. It also makes it easy to clone HDD/SSD, transfer the system to different hardware, and create bootable WinPE bootable disks.
Updated by

Daisy is the Senior editor of the writing team for EaseUS. She has been working in EaseUS for over ten years, starting from a technical writer to a team leader of the content group. As a professional author for over 10 years, she writes a lot to help people overcome their tech troubles.…

Read full bio

Written by

"I hope my articles can help solve your technical problems. If you are interested in other articles, you can check the articles at the bottom of this page, and you can also check my Facebook to get additional help."…

Read full bio